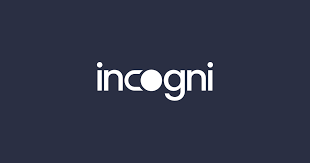 What's the hardest part of reading? More often than not, it's picking a good book. "L'embarras du choix," as we say in French: Presented with infinite options, it becomes very hard to make a decision. That's why recommendations are so helpful.
And who's best placed to recommend books than people who, you know, write books? With this in mind, TechCrunch+ contacted a handful of authors whose work is closely tied to tech and startups. We asked them a simple question: "What book have you read this summer that you think others might enjoy?"
We heard back from:
From fiction to practical guides, from very recent books to a century-old one, here are their picks.
The responses have been lightly edited for length and clarity.
---
Adam DuVander
After a recent book explaining why generic marketing approaches don't work on software developers, developer marketer Adam DuVander is now back with "Technical Content Strategy Decoded," a more actionable follow-on explaining what companies should and shouldn't do.
Book recommendation: "The War of Art: Break Through the Blocks and Win Your Inner Creative Battles," by Steven Pressfield
I re-read "The War of Art" this summer. Again. I return to this book because it describes the life of anyone creating anything — and that is most of us. Our greatest obstacle is not ourselves. Pressfield gives us a scapegoat in resistance and a game plan to transcend its grasp.
Phil Rosen
Phil Rosen is a journalist and the author of two books, "Everywhere But Home: Life Overseas as Told by a Travel Blogger" and "Life Between Moments: New York Stories," a collection of 12 short stories about the Big Apple. 
Book recommendation: "Forever: A Novel," by Pete Hamill
This is a brilliant novel about an immigrant from Ireland who arrives to New York in the 1700s, and is quickly granted immortality under one condition: He can never leave Manhattan.

It's a beautiful, tragic story that's effectively a history of Manhattan through one man's eyes, and it's similar to "Forrest Gump" in that he's always in the right place at the right time through historical events.