Typhoon Saola is approaching Hong Kong, and it's expected to be the worst storm Hong Kong has seen in five years. For example, Hong Kong has issued a typhoon signal number 10, which is the highest warning level, and suggests there will be hurricane force winds. Along with that, one flight is getting quite a bit of attention…
The only flight to land in Hong Kong within hours
Typhoon Saola is passing through Hong Kong this evening, and in preparation for that, most airlines serving Hong Kong International Airport (HKG) have suspended operations at the airport.
For example, Cathay Pacific canceled all arriving and departing flights between 2PM on Friday and 10AM on Saturday. The only exception is CX840 from Hong Kong to New York (JFK), which was scheduled to depart at 4:15PM, but ended up departing 75 minutes ahead of schedule, at 3PM.
Cathay Pacific wasn't alone, as virtually all other airlines canceled flights to and from the airport. If you look at the arrivals and departures for the airport, you'll see dozens and dozens of cancelations. Well, there was one exception, though.
Ethiopian Airlines flight ET608 from Bangkok (BKK) to Hong Kong (HKG) landed in Hong Kong at 5:06PM. The previous flight to land at the airport was CX363, which arrived from Shanghai (PVG) at 1:40PM. So the plane landed nearly 3.5 hours after the previous passenger jet arrival, and there are no other planned arrivals for the evening.
For what it's worth, this Ethiopian Airlines flight was operated by a three year old Boeing 787-9 with the registration code ET-AXK. The plane took off from Bangkok at 2:46PM Hong Kong time, so that was over an hour after the previous plane even touched down in Hong Kong.
The plane landed safely in Hong Kong after a 2hr20min flight, and didn't even perform a go around.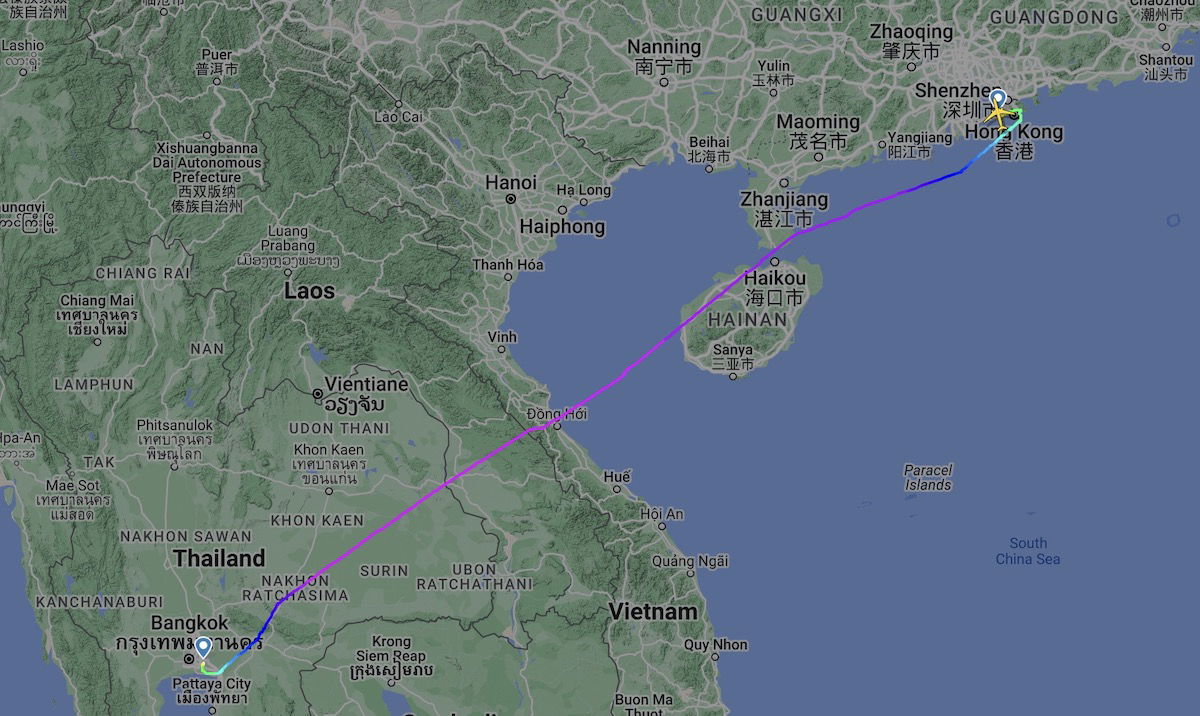 It's hard to know what to make of this
I don't want to suggest that Ethiopian Airlines was reckless for having a flight land in Hong Kong when all other airlines made the operational decision to cancel flights. At the time the plane landed, conditions weren't yet typhoon-like, but were rather more on par with a regular storm.
However, it sure is an unusual operational decision:
The plane is now on the ground and will remain on the ground during the typhoon; some airlines fly planes out of an airport when there's a storm, while Ethiopian Airlines did the opposite
Ultimately the industry is so safe because airlines consistently err on the side of caution, which is seemingly what all other airlines did
While there were diversion points, the logistics could have been complicated, especially with many passengers requiring special visas for mainland China
I wonder if this was just a decision of convenience in terms of passengers and crew; the plane came from Addis Ababa prior to Bangkok, so maybe the airline didn't want to strand those flying from Ethiopia to Hong Kong in Bangkok
This definitely fits in the "all's well that ends well" category, though I still find it to be quite interesting.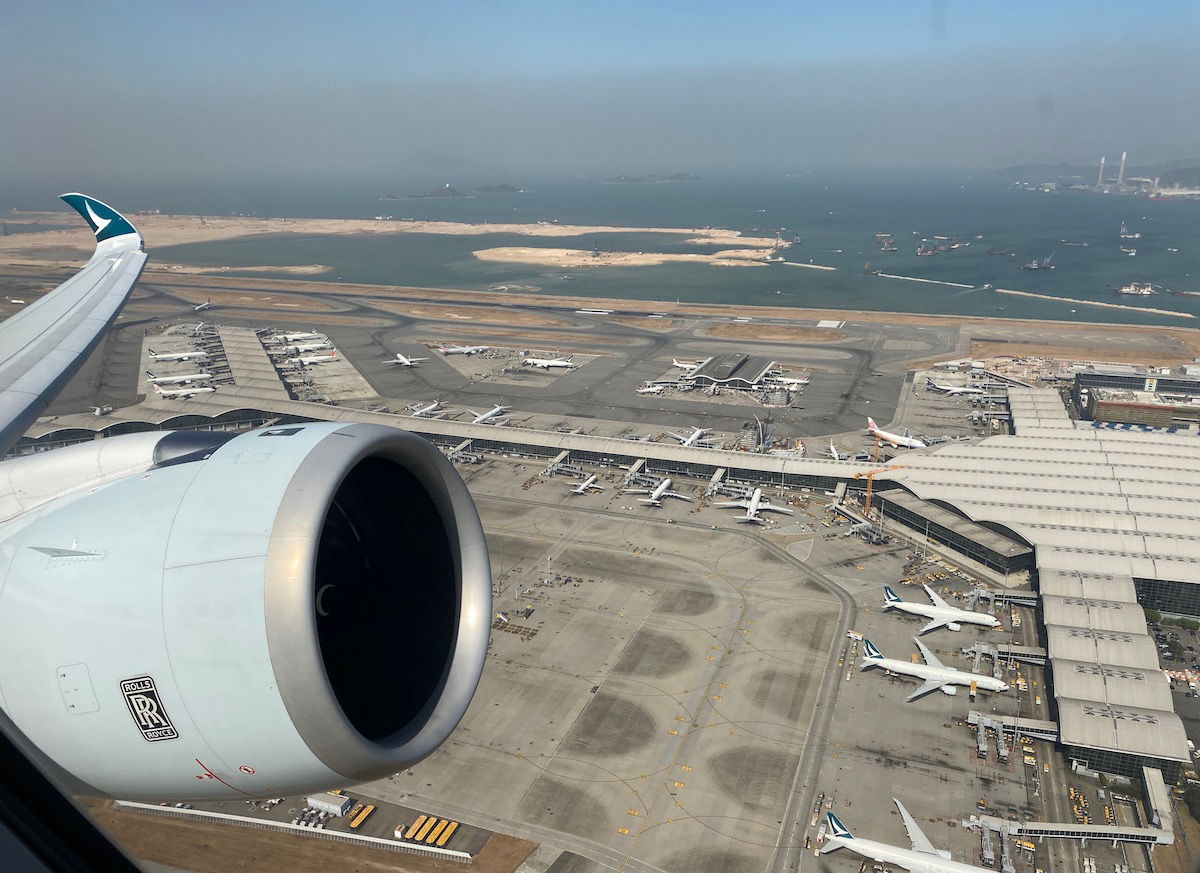 Bottom line
Hong Kong Airport more or less shut down due to the approach of Typhoon Saola, and all airlines canceled arrivals and departures… except Ethiopian Airlines. An Ethiopian Airlines Boeing 787 arriving from Bangkok landed hours after any other flight.
What do you make of this Ethiopian Airlines Boeing 787 arrival in Hong Kong?