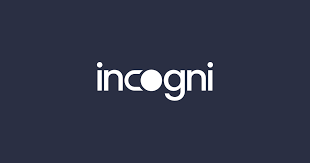 India has successfully launched its first space-based solar observatory mission — just 10 days after the landing of its spacecraft Chandrayaan-3 on the lunar south pole.
Called Aditya-L1, the spacecraft, weighing over 3,264 pounds, blasted off from the spaceport Satish Dhawan Space Centre in South India's Sriharikota using the 44.4-meter tall polar satellite launch vehicle (PSLV-XL) at the targeted time of 11:50am local time on Saturday. It will cover a distance of 932,000 miles and spend 125 days (or over four months) to reach its destination: a halo orbit around one of five Lagrangian points, which lie between the sun and Earth and allows spacecraft to track solar activities continuously, without any occultation and eclipse.
India's space agency, the Indian Space Research Organization (ISRO), has installed seven payloads on the Aditya-L1 spacecraft, four for remote sensing and three for on-site experiments. Onboard instruments include a visible emission line coronagraph, a solar ultraviolet imaging telescope, an X-ray spectrometer, a solar wind particle analyzer, plasma analyzer package and tri-axial high-resolution digital magnetometers, all equipped to collect the necessary data and observations. The overall purpose of the mission, codenamed PSLV-C57, is to observe solar activities and their effect on space weather in real time.
The payloads on the spacecraft will study the three crucial parts of the sun: the photosphere, chromosphere and corona. Further, the three instruments for conducting on-site experiments will observe the local environment at the Lagrangian point L1.
Aditya-L1, for which the Indian government allocated approximately $46 million in 2019, was conceptualized in 2008 to study the solar corona, the outer layer of the sun's atmosphere, and was named Aditya ("sun" in Hindi). However, ISRO later renamed the mission Aditya-L1 to expand it to study solar and space environments.
In the past, the U.S., Europe and China conducted solar observatory missions in space to study the sun. However, it is the first time India is venturing into this domain, as it has hitherto focused on sun observation using ground-based telescopes.
The Indian space agency gained worldwide attention and praise last week when Chandrayaan-3 successfully made its soft landing on the moon. Earlier this week, ISRO posted a video the mission's lander shared showing its rover moving on the lunar surface to find a safe route. The lunar mission will help conduct a list of experiments to aid human landing eventually.
Alongside Aditya-L1, ISRO has long been working on a human space flight mission Gaganyaan — planned for 2025. Meanwhile, the space agency is also looking to launch an unmanned mission to Venus.
In June, India became a signatory of NASA's Artemis Accords to participate in joint space experiments with partner nations. NASA also committed to training Indian astronauts at the Johnson Space Center in Houston and intends to send them to the International Space Station next year. Additionally, ISRO and NASA are working on a low-Earth observatory mission, slated to launch in 2024, to map the entire planet in 12 days and consistently analyze Earth's ecosystems, ice mass, vegetation biomass, sea level, and natural disasters and hazards.
Separately, India released a space policy earlier this year to boost private participation in its space missions. The South Asian nation already has over 150 space tech startups developing launch vehicles, satellites and Earth observatory solutions.
Funding in Indian space tech startups grew 17% to $112 million in 2022 from $96 million in 2021. The space tech sector also saw a significant 60% increase in capital infusion from last year, reaching $62 million in 2023, according to the data recently released by analyst firm Tracxn. Investments in Indian startups are expected to grow further with the ease in the norms for foreign direct investments, which various stakeholders have long demanded.
More to follow…