Both of my parents are from neighboring small towns in Germany (Haiger and Fronhausen, to be exact, not that this means anything to 99.9999999% of people) about an hour from Frankfurt. So for the trip to Germany with my parents, our first stop was to visit relatives, including my aunt, cousins, etc.
While my mom and her partner stayed with her sister, my dad and I stayed at the nearest hotel, which is Hotel Bartmanns Haus, located in Dillenburg. No, this isn't some aspirational points hotel that I expect many OMAAT readers will flock to, but I still had a pleasant stay, and wanted to report back.
How I booked Hotel Bartmanns Haus
The 26-room Hotel Bartmanns Haus is quite a big hotel for the area. For example, during my last visit to family, I stayed at the five-room Hotel Fiester Hannes Burbach-Holzhausen, though that wasn't quite as conveniently located for my purposes.
Anyway, I booked us two rooms at Hotel Bartmanns Haus directly with the hotel, and the rate was €97.50 per room per night, including breakfast (really the rate was €89, plus €8.50 per person for breakfast).
It's interesting to note that the hotel has the same prices year-round, and the only difference is whether you're staying on a weekday or weekend (we were staying on a weekday, when prices are a bit higher, since the hotel is mostly targeted at local business travelers).
Online travel agencies take huge commissions from small hotels like this (because they can), so I always do what I can to book direct.
Hotel Bartmanns Haus location & parking
Hotel Bartmanns Haus is located right in the center Dillenburg, so the nice thing is that you can walk out of the hotel and be in the center of the town. The hotel has free parking, though the catch is that there are only eight spots out front, and they're available on a first come, first served basis.
I had no issues getting a spot until the last evening, when we returned from dinner and the parking lot was full. Nonetheless, parking in town wasn't an issue, as you can park overnight for free on the street, and we were leaving the following morning anyway.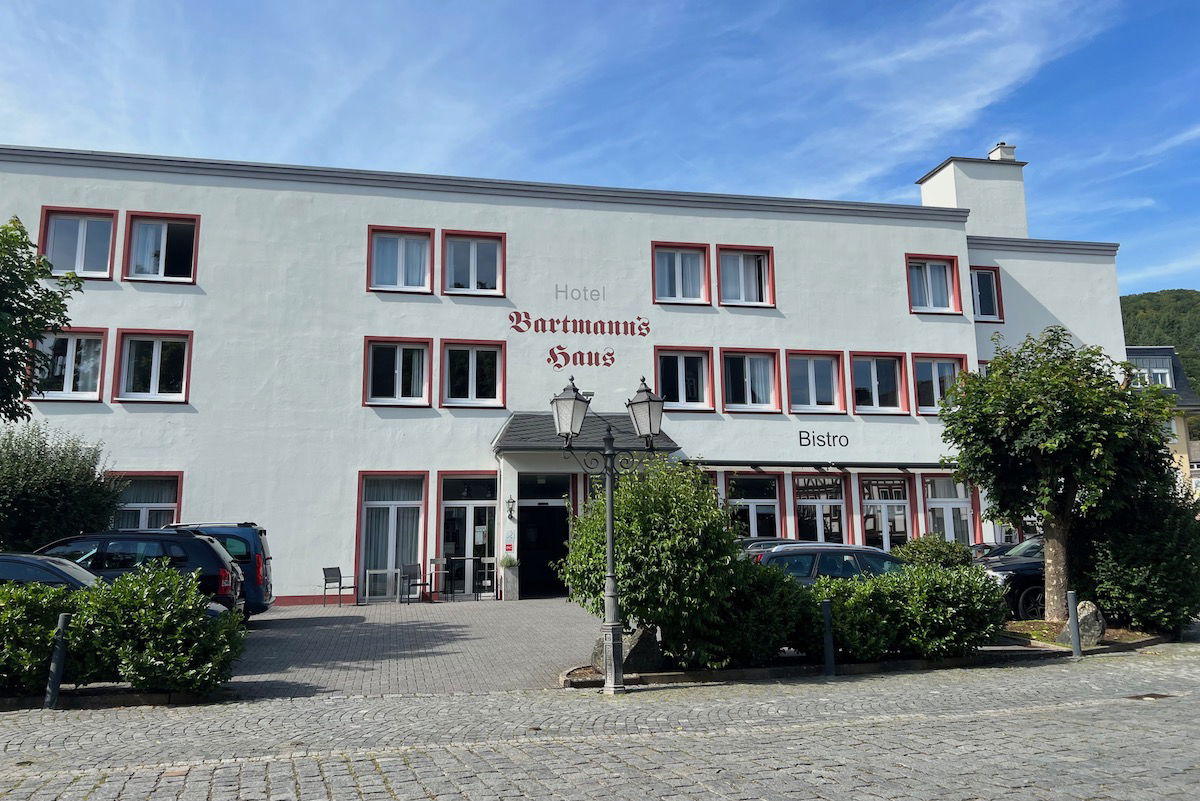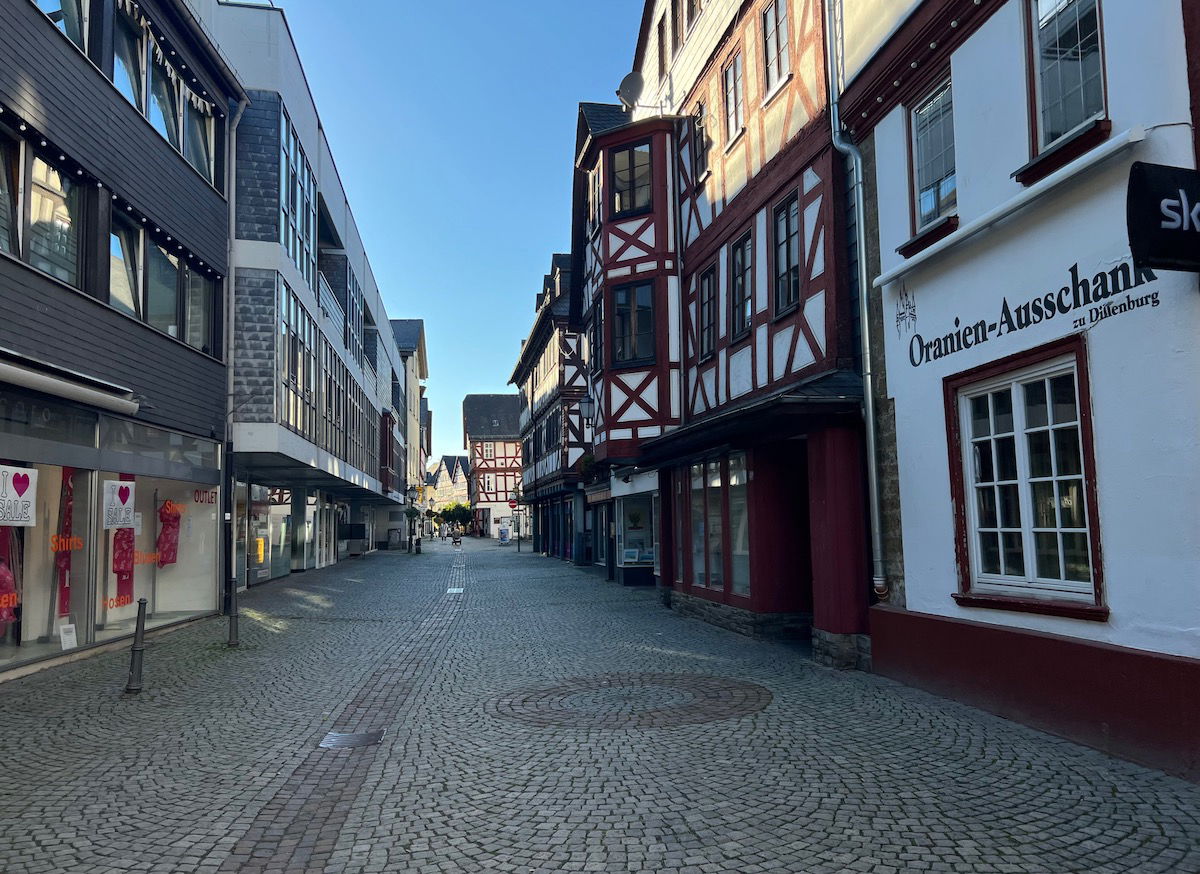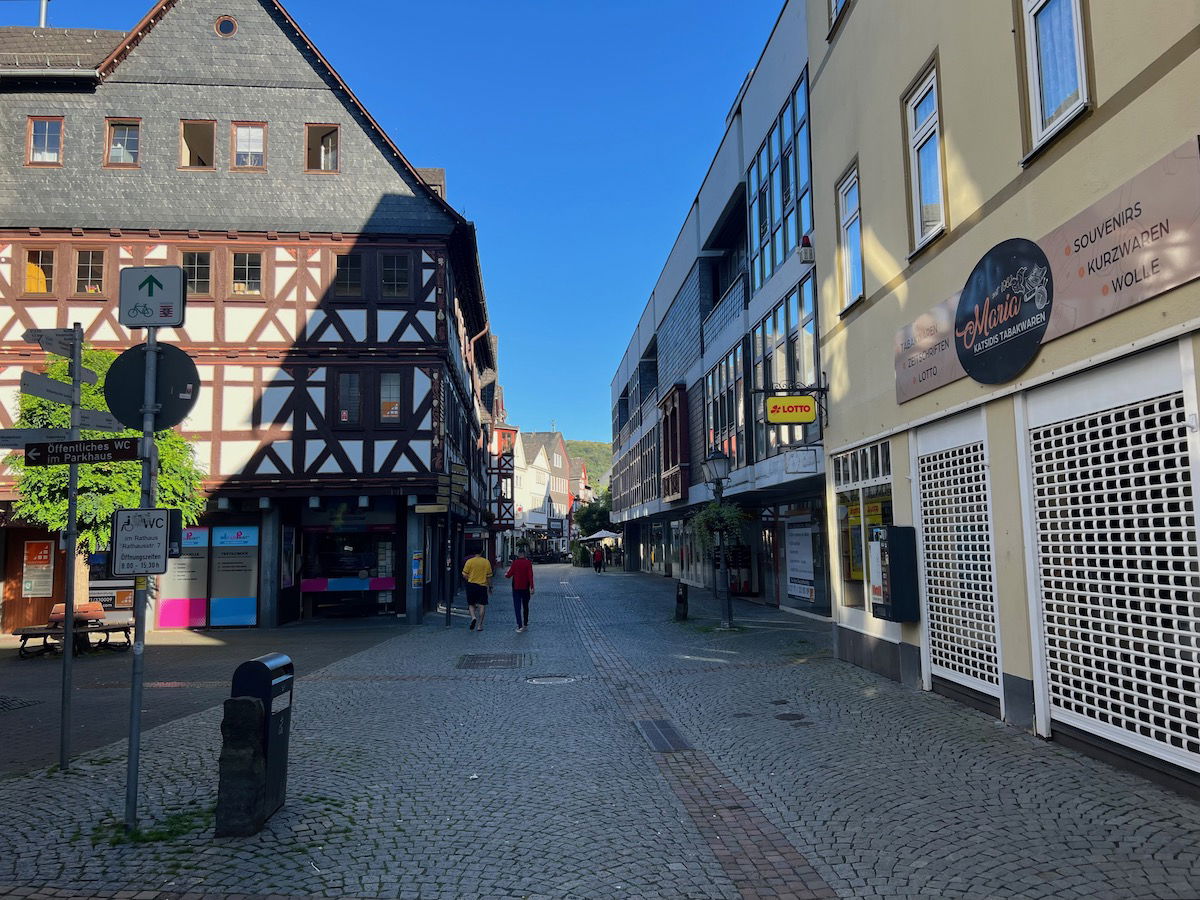 Hotel Bartmanns Haus lobby & check-in
You've gotta love how trusting small hotels are in Germany. When I checked in I was just immediately given my key, with no need to provide a credit card until check-out. It was explained to me that I was assigned room 103, and that breakfast would be served from 6:30AM until 10AM in the breakfast room.
The hotel doesn't have any other amenities to be aware of — there's no other restaurant, no gym, etc. The lobby area is quite small, so with a key in hand I just headed down the hall and to my room, located on the first floor (one floor up from the lobby — the hotel has one more floor above that).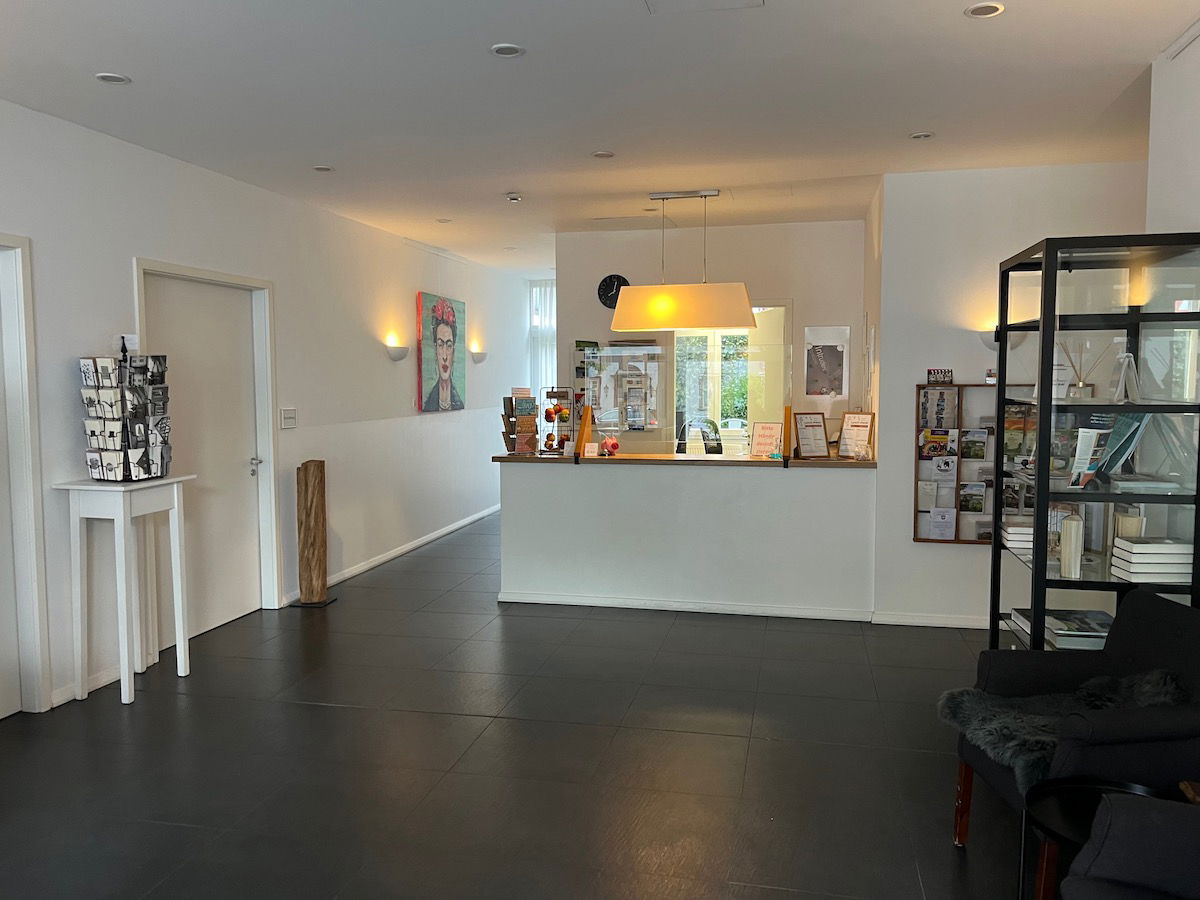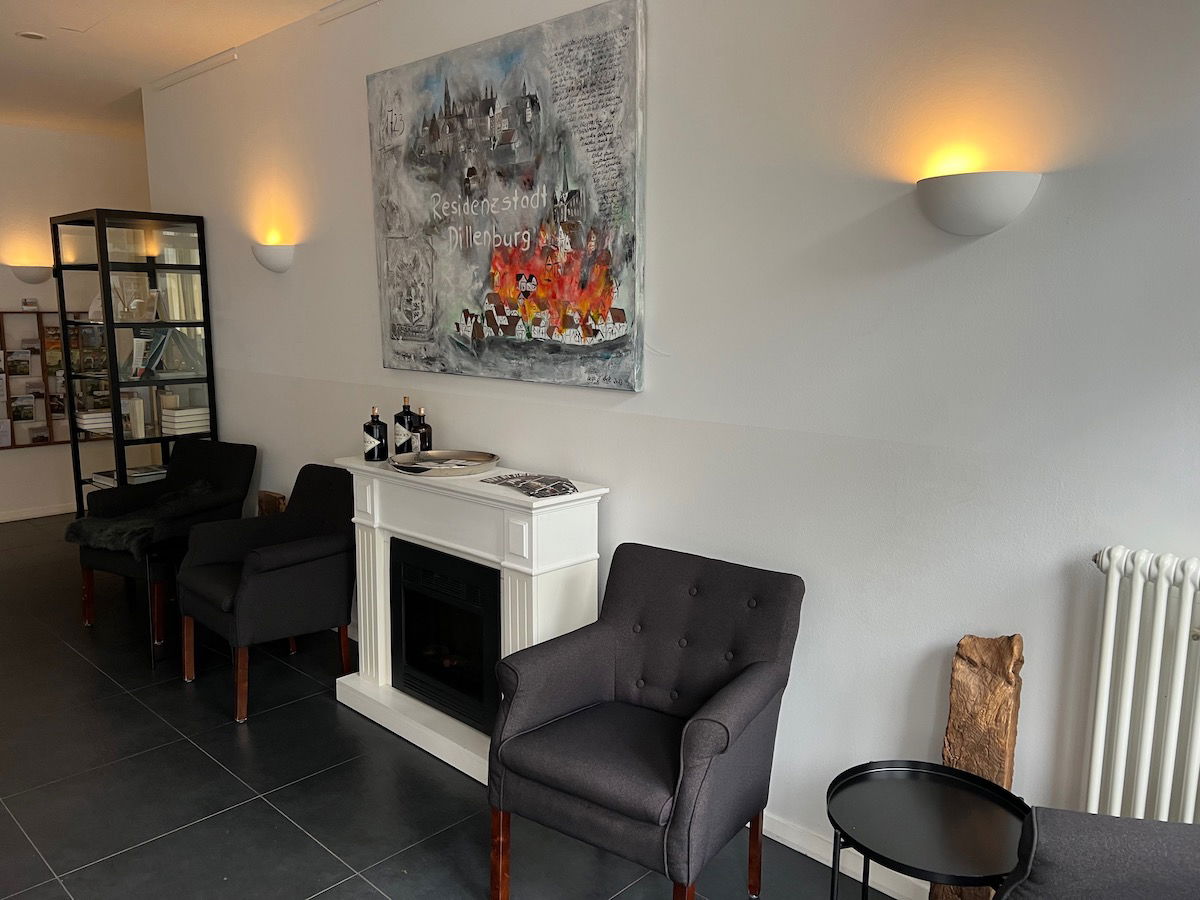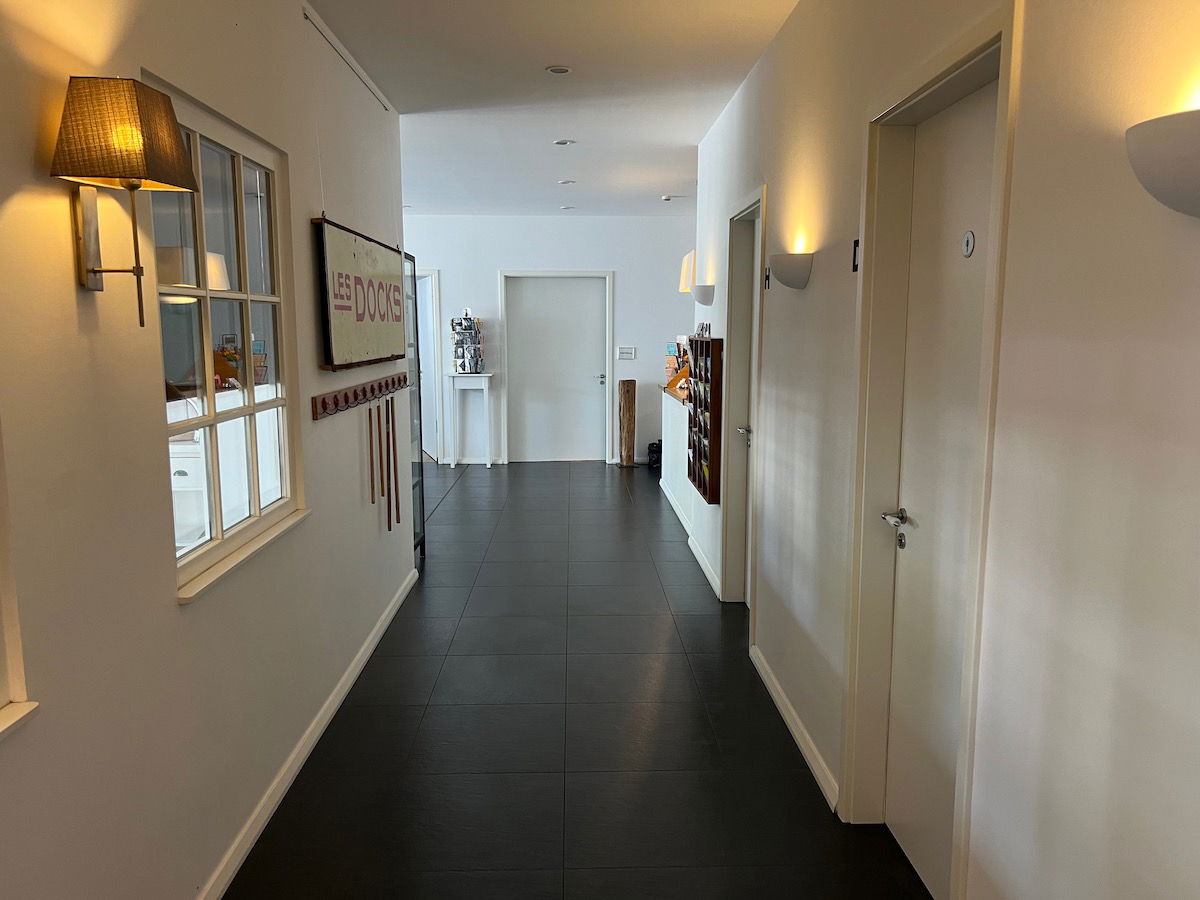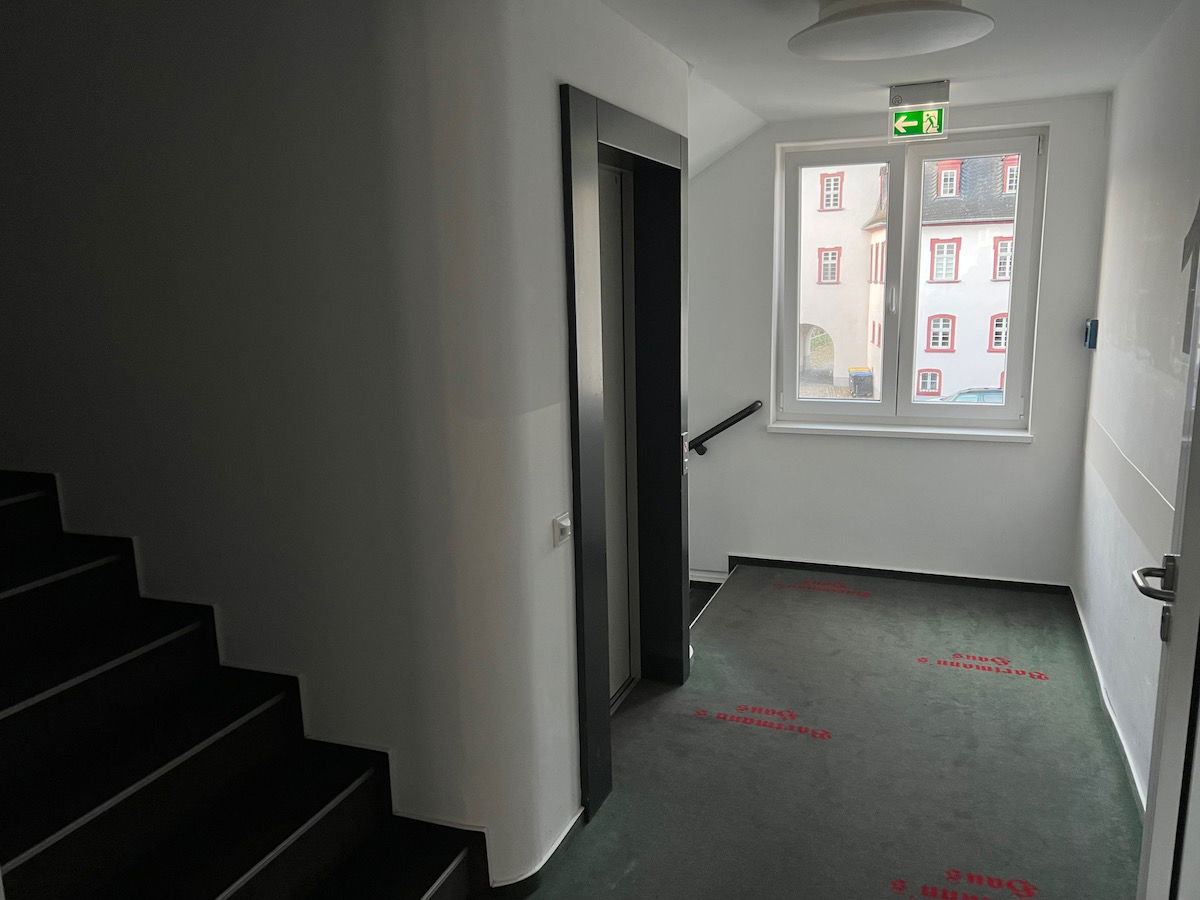 Hotel Bartmanns Haus guest room
On the first floor, my room was located about halfway down the hall and on the left.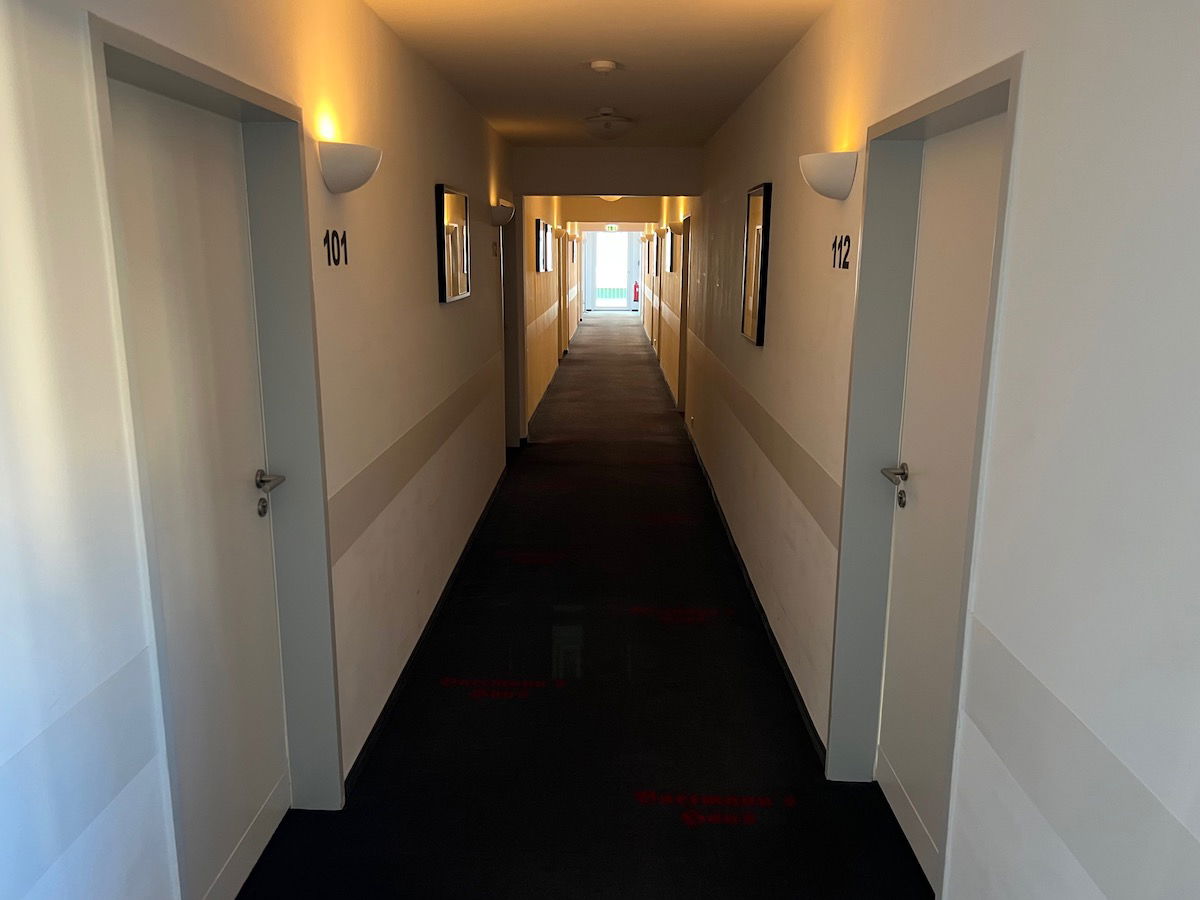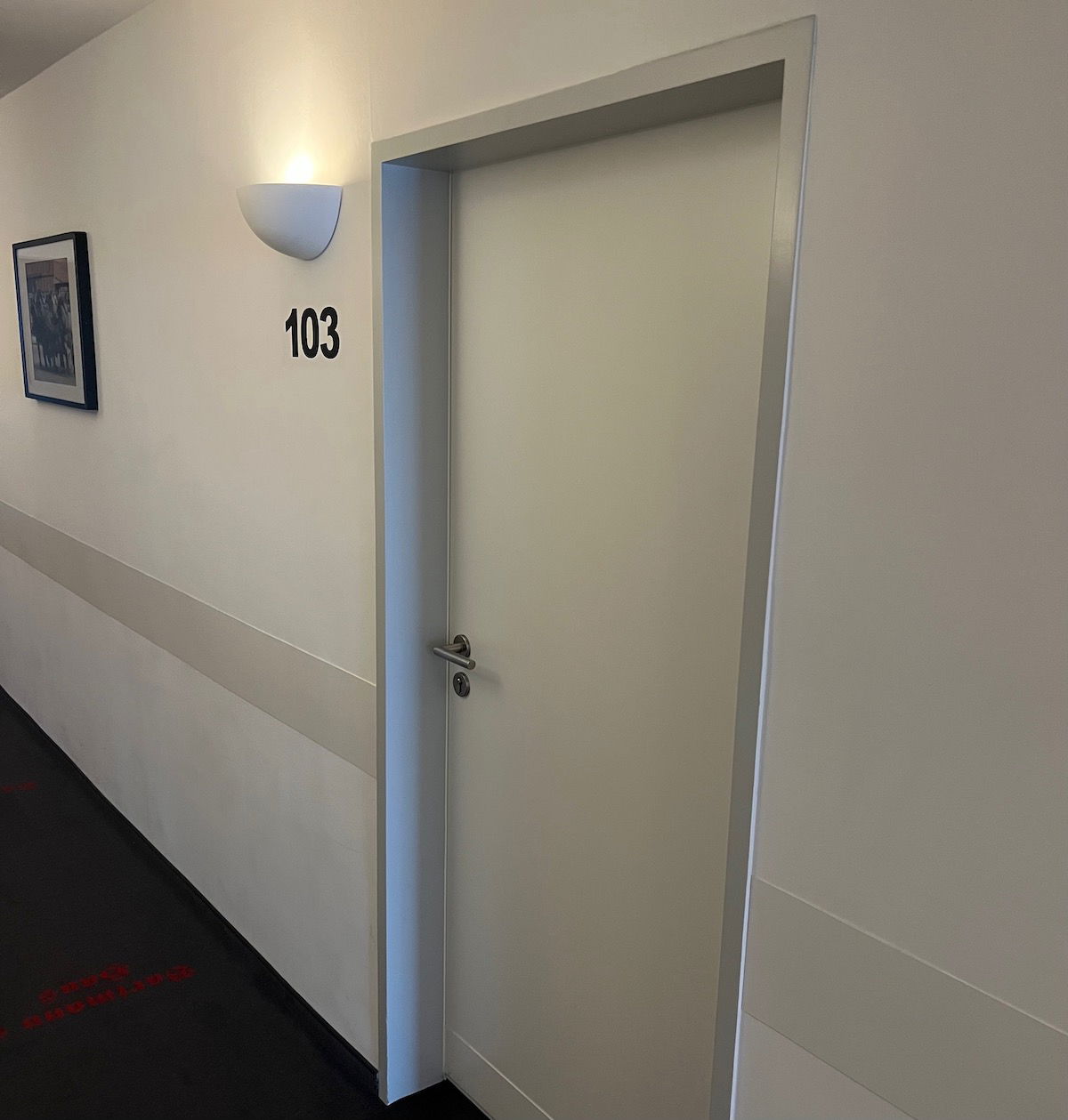 I was pleasantly surprised by how modern the room felt. It was nicely appointed, and spotlessly clean, though not the most charming accommodation on earth. The room had a double bed, a chair in the corner of the room, a desk with a chair, and a wall-mounted TV.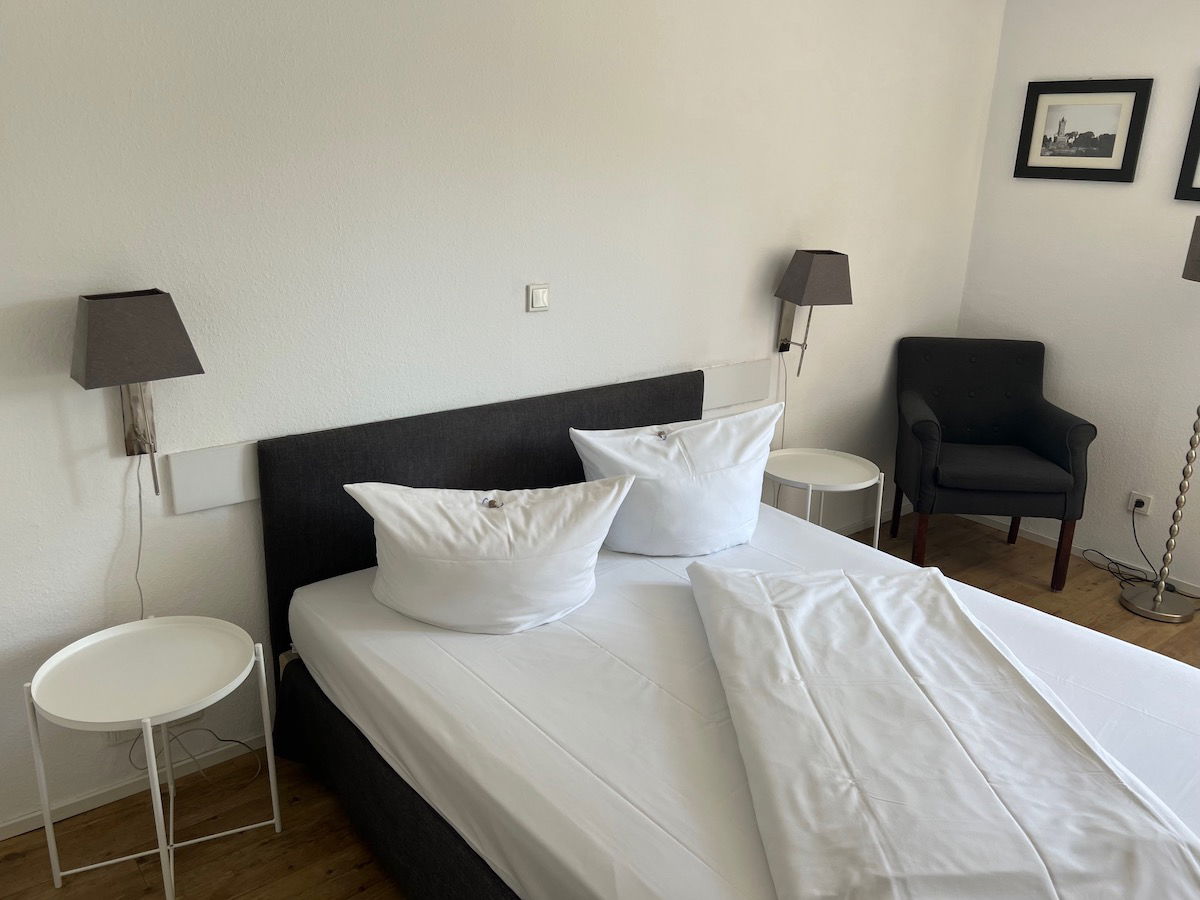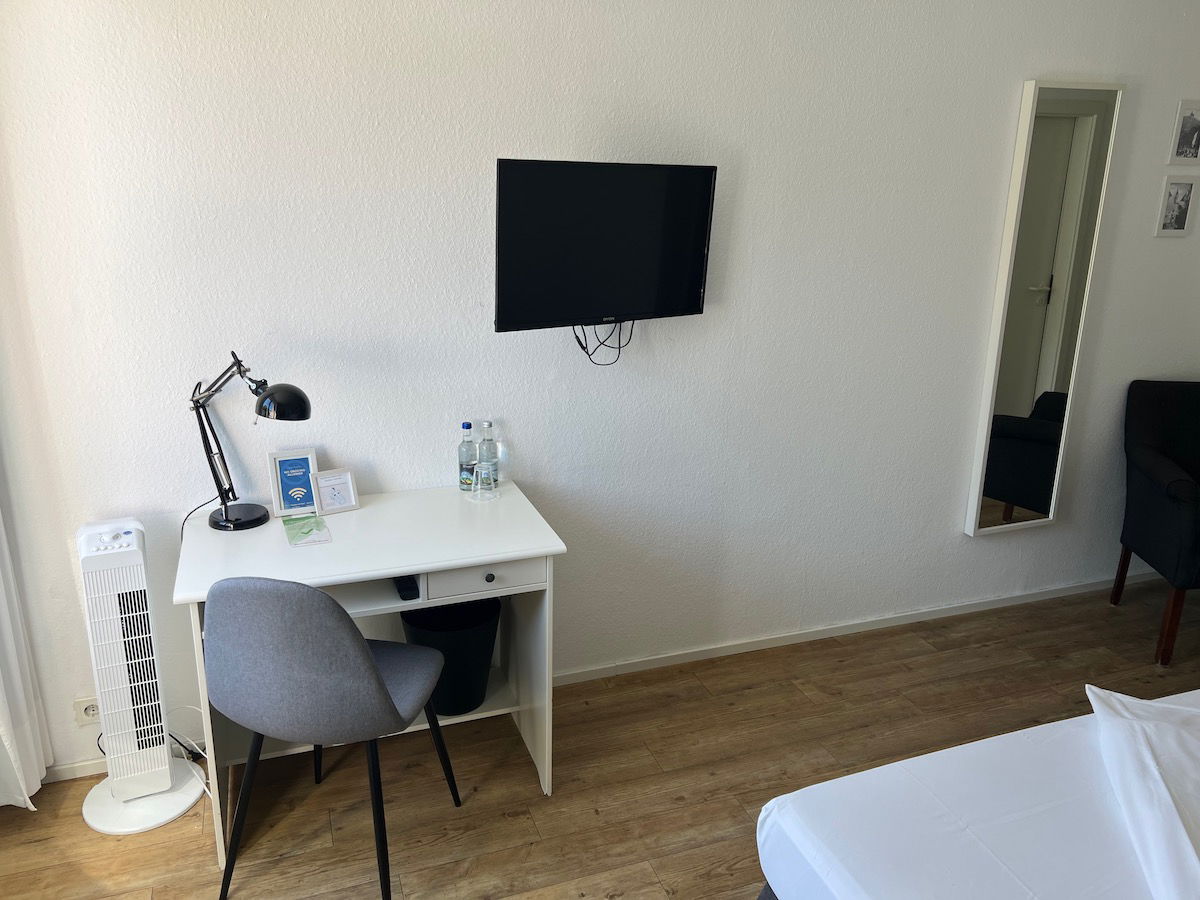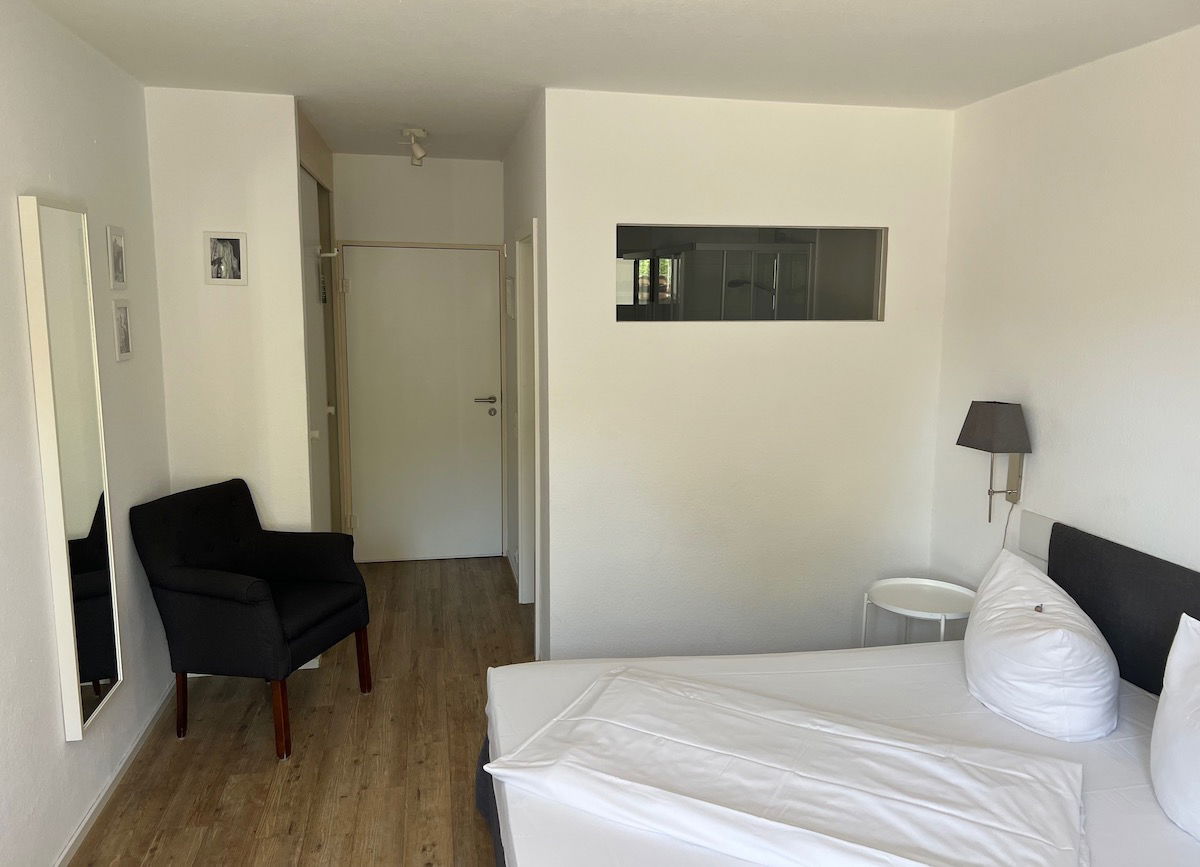 As you'd expect for Germany, the bed was quite firm, and I liked how a candy was placed on the pillow, almost like what you might expect with turndown service.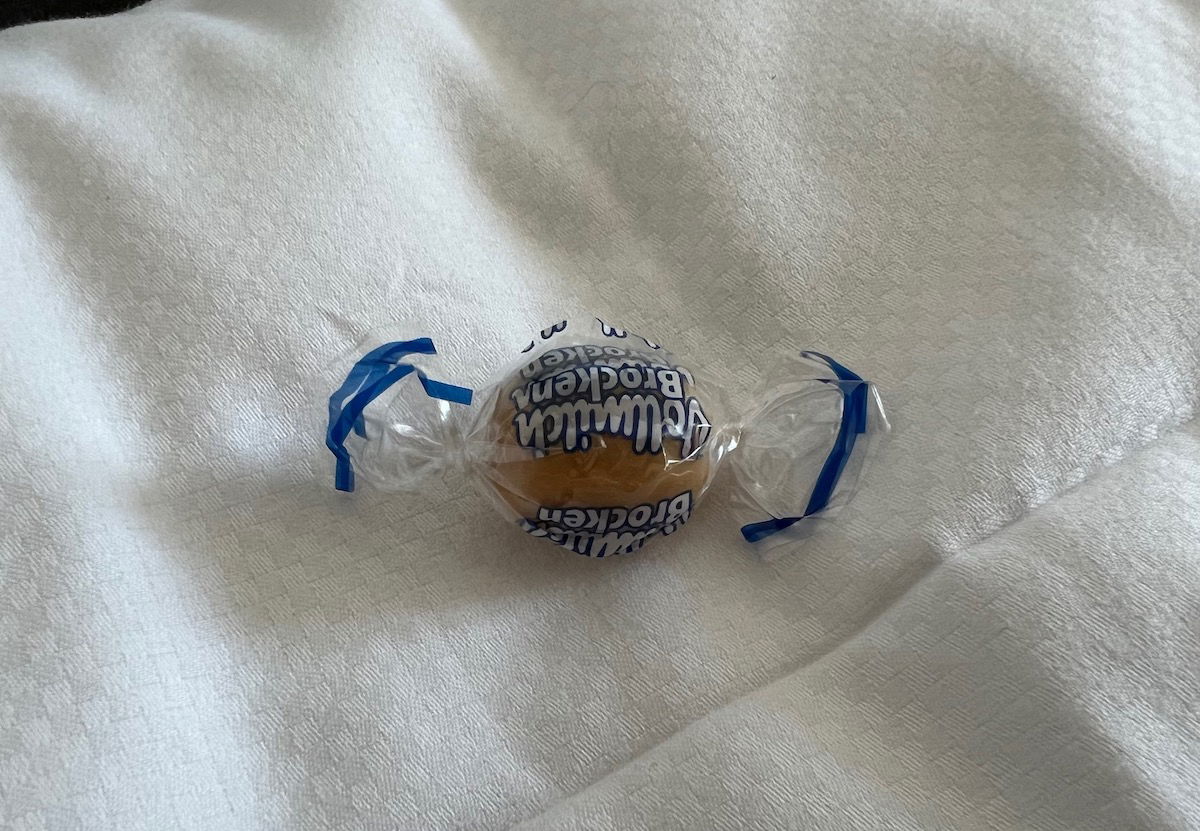 The desk had a couple of bottles of complimentary water (still and sparkling), though tap water is of course drinkable in Germany.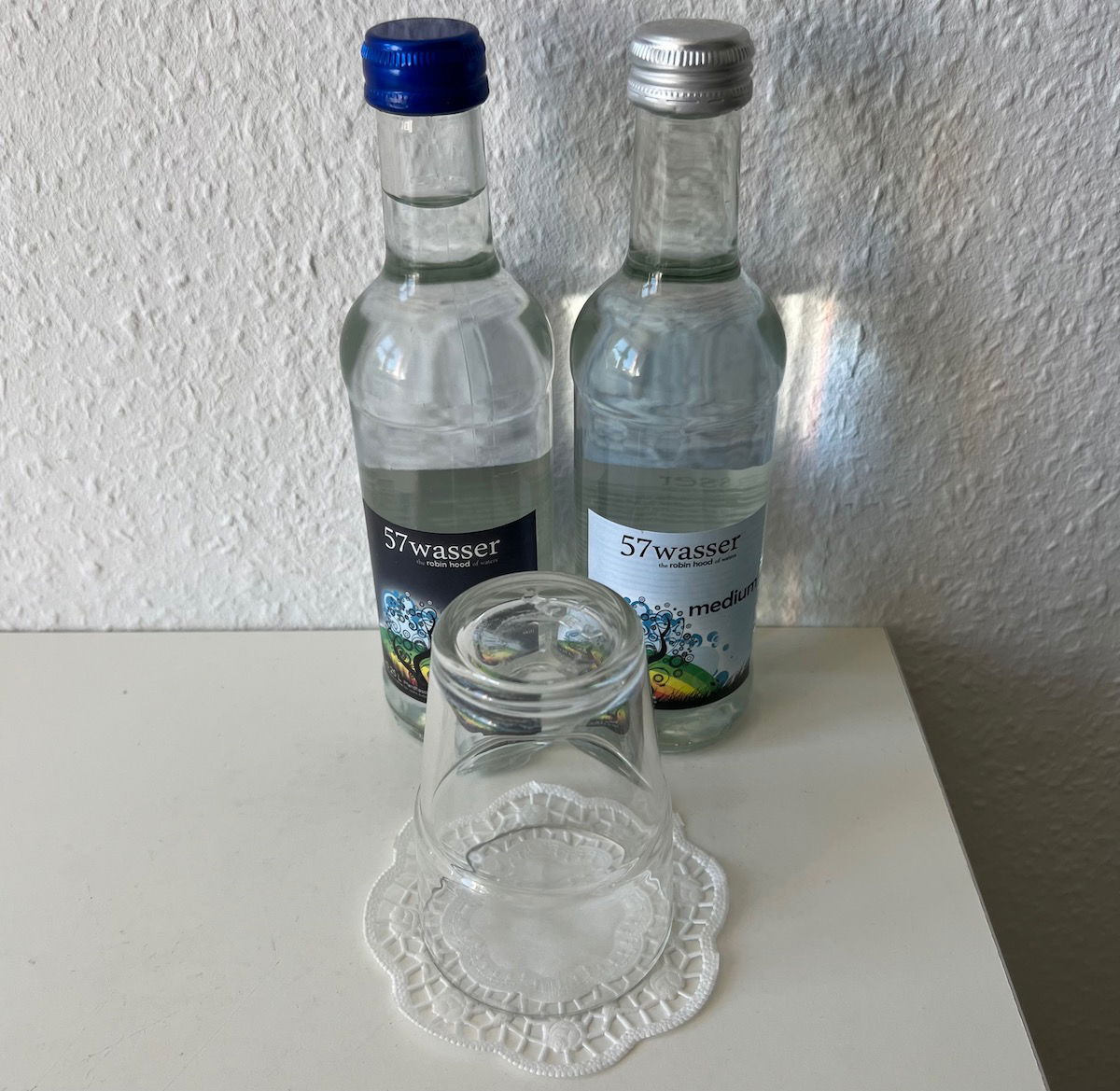 There was a sign on the desk with the Wi-Fi code, a "make a green choice" slip to decline daily housekeeping (which is otherwise provided automatically), and a suggestion to save energy and not use the thermostat much. Speaking of the thermostat, while the hotel in theory has air conditioning, it's obviously not quite up to American standards. Fortunately it was a bit cool at night during our stay, so that wasn't an issue, but it did get a bit stuffy during the day.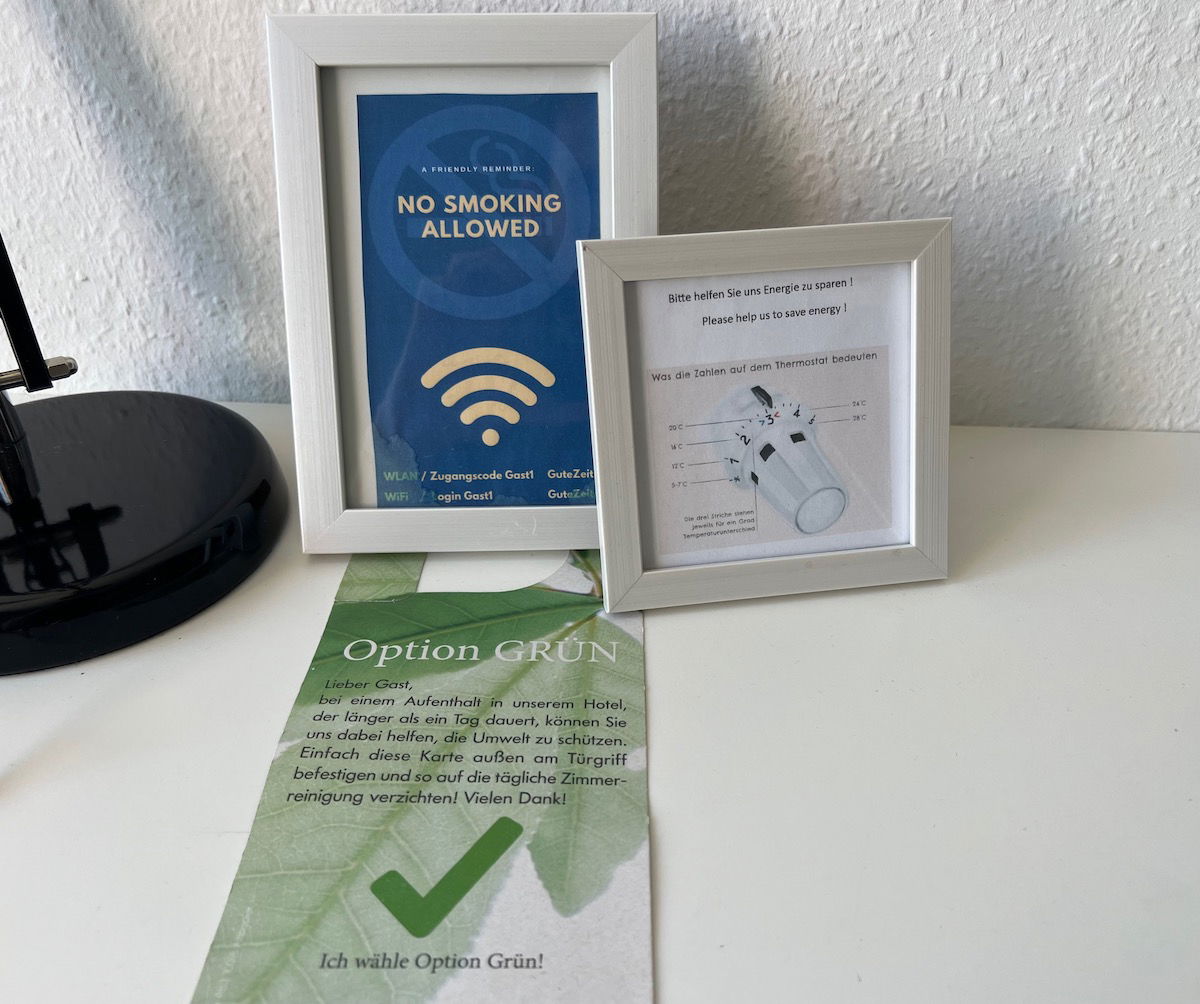 In the closet by the entrance was a kettle with tea and instant coffee.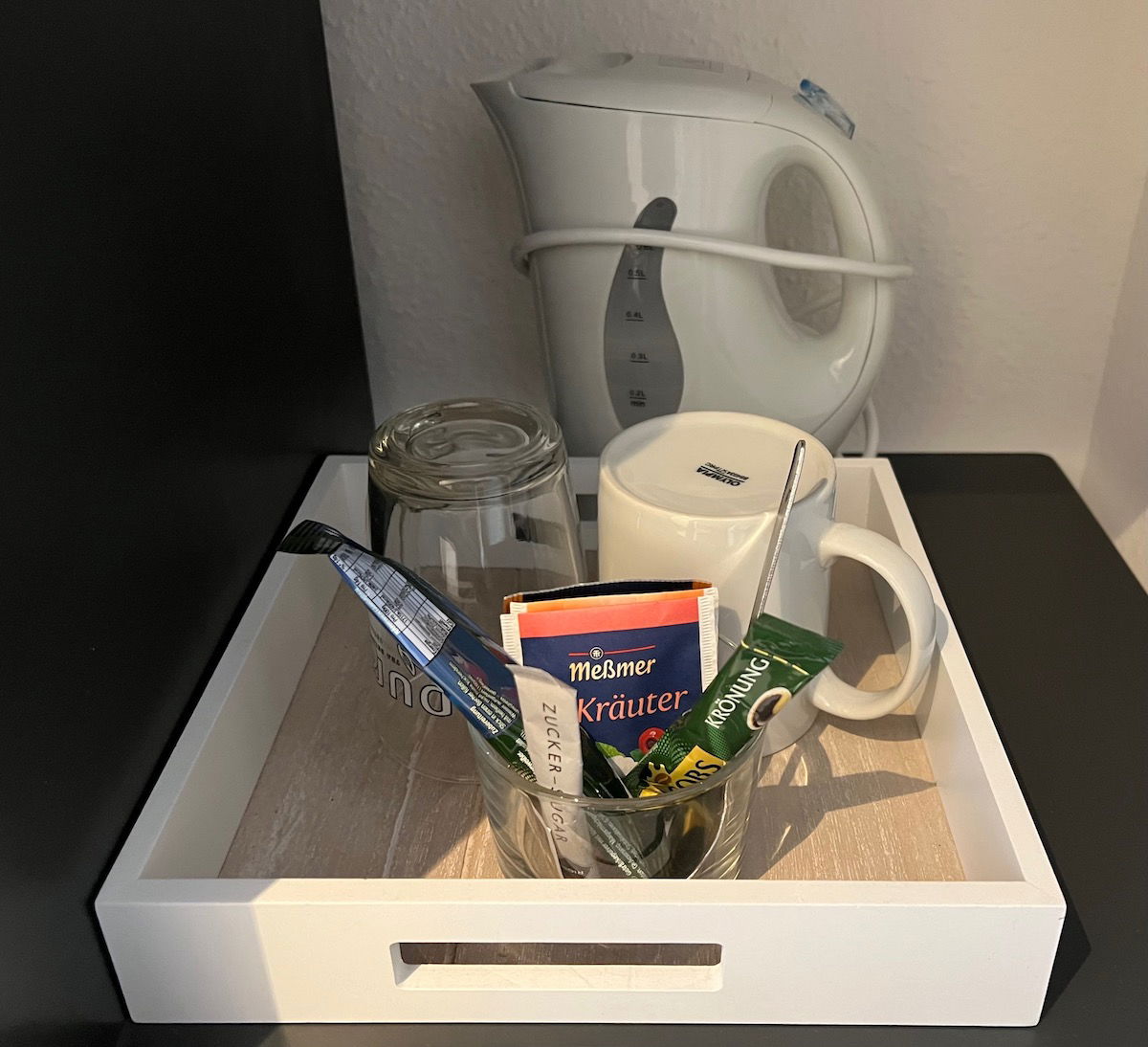 The bathroom was also back by the entrance, and had a (very small) walk-in shower, a toilet, and a sink.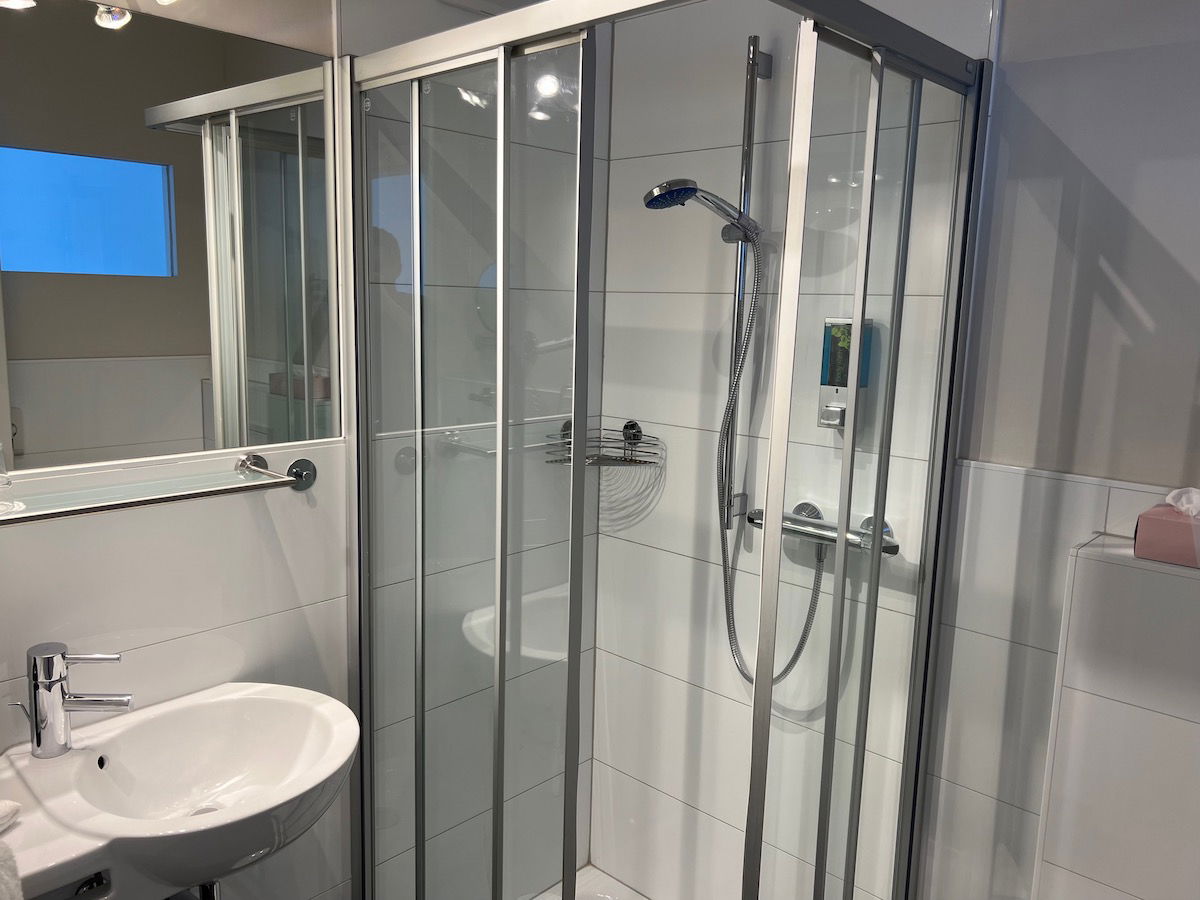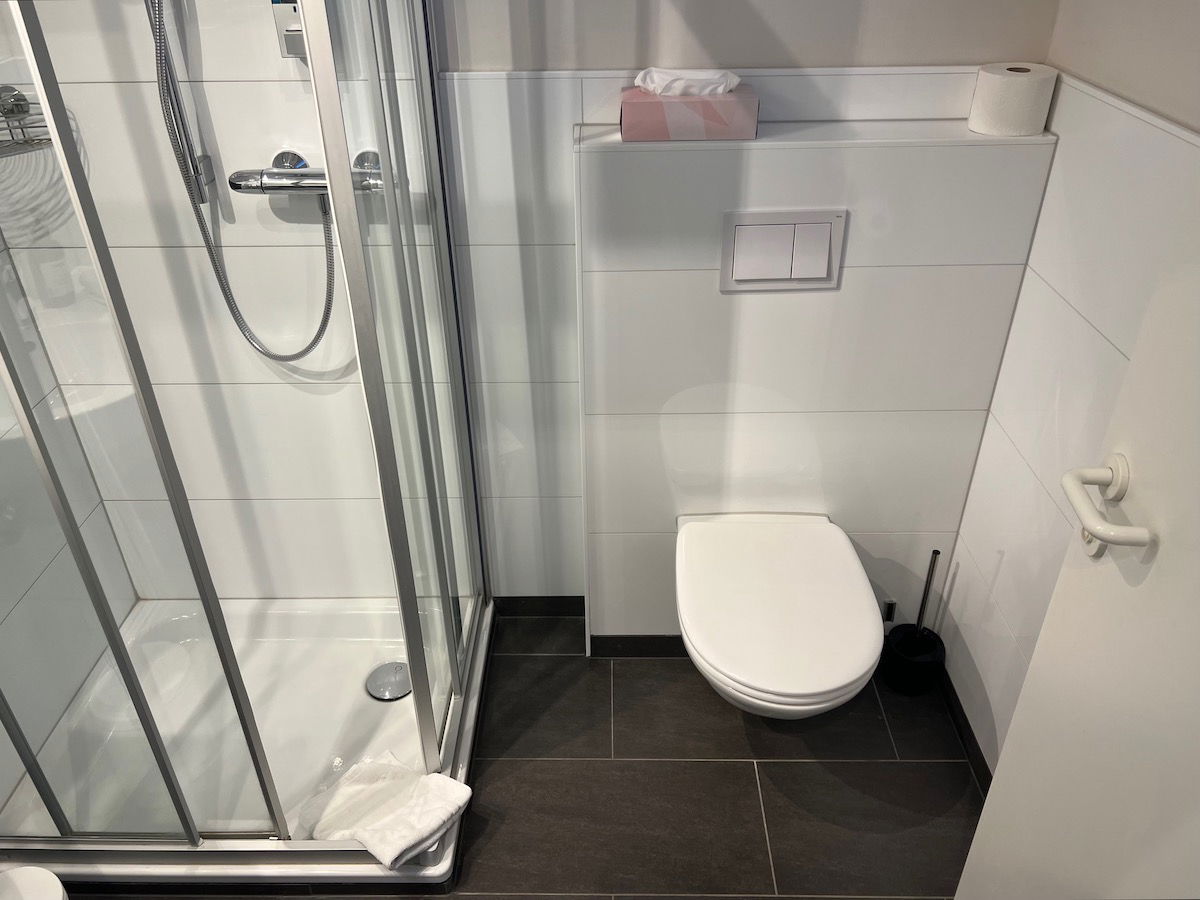 There was body wash in a wall-mounted container.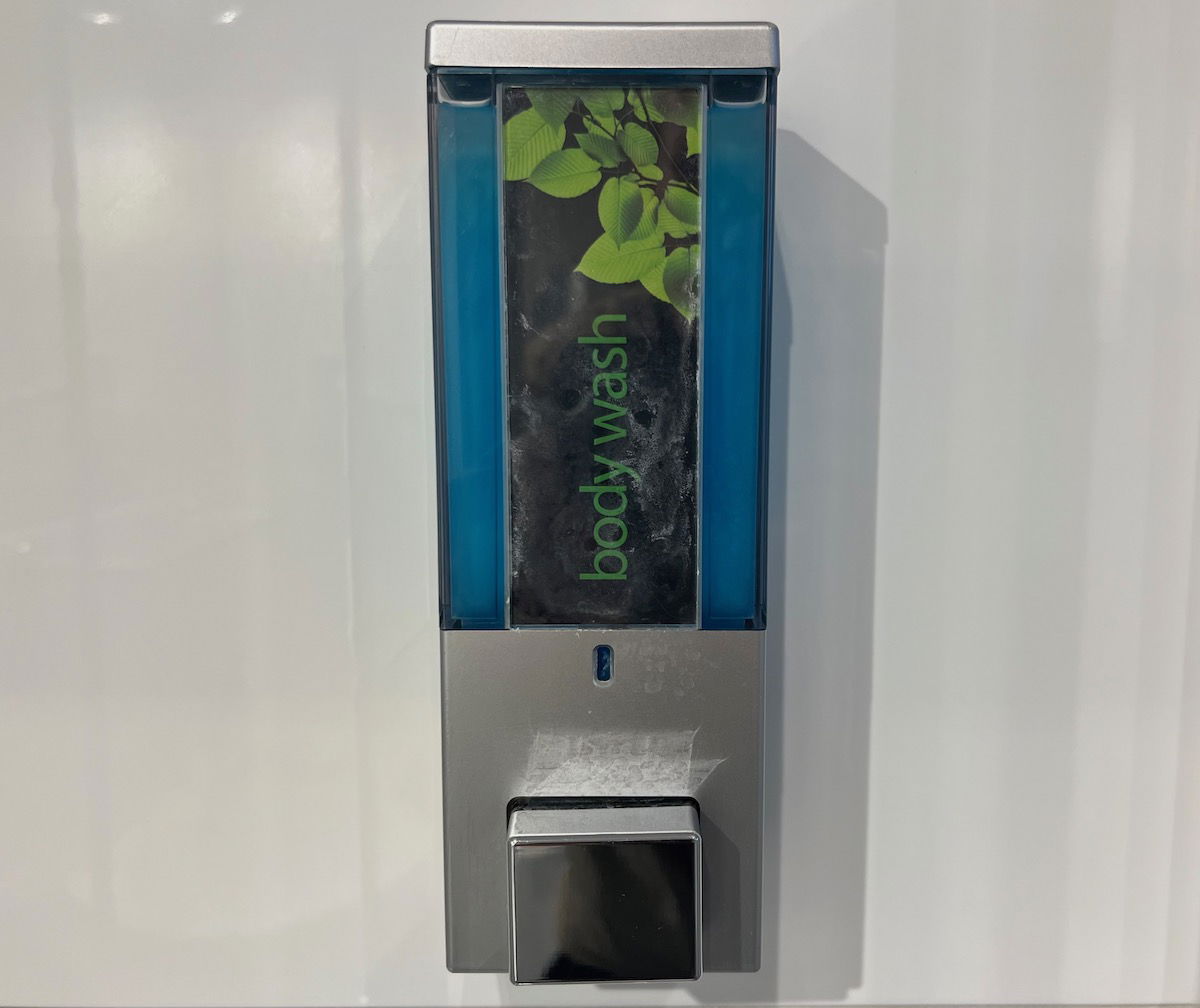 The room had a peaceful view of the street just outside the hotel, which didn't cause any sort of noise issues.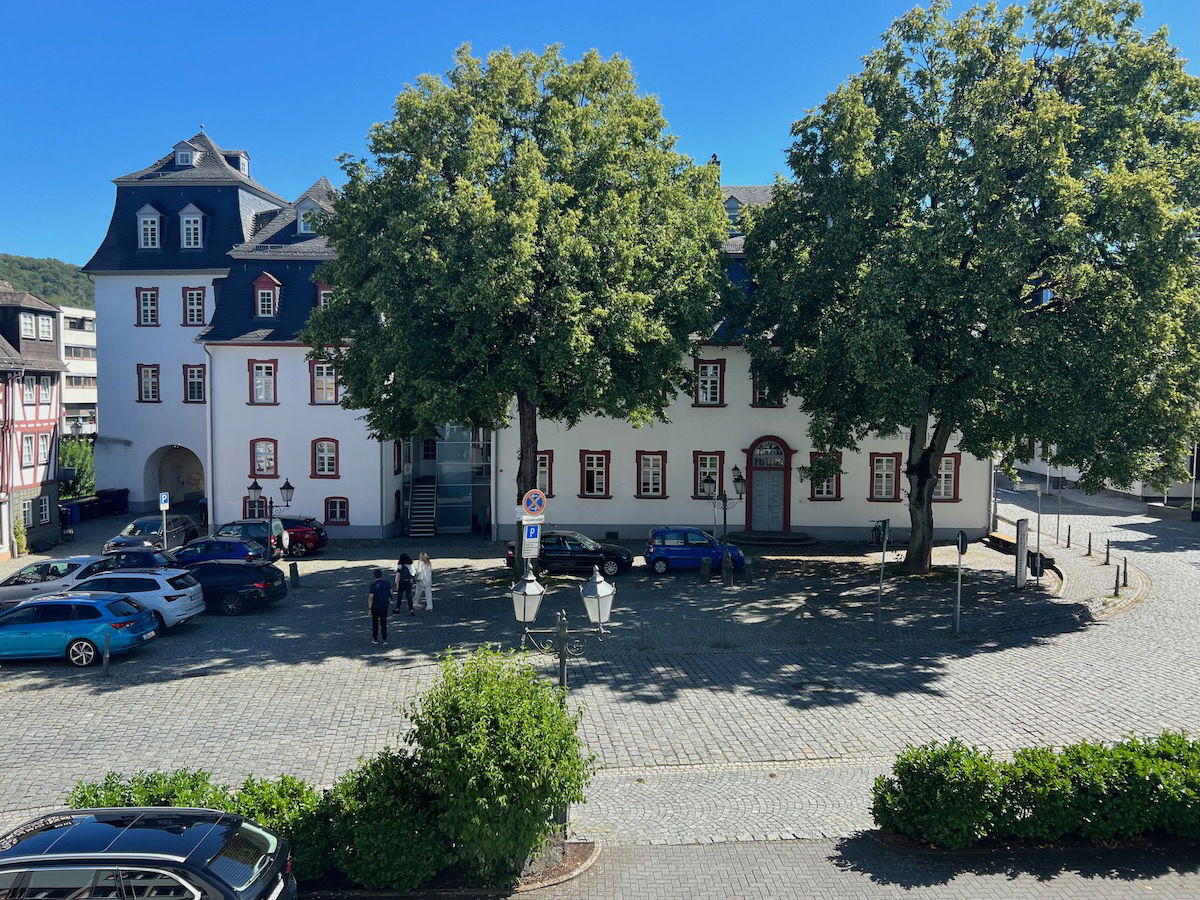 All-in-all, I found the room to be quite functional and comfortable, and it was perfect for my needs. The only other thing I found noteworthy about the room was how you not only needed a key to enter the room, but also needed the same key to lock the door from inside, as there was no other way to lock it. I don't think I've ever seen that before in a hotel.
As far as other features go, in the hallway there was a mini-fridge with beer and soda. It was essentially an honor bar, and you could help yourself to a drink for €2-3. You could pay either by leaving money on the table, or by paying at reception.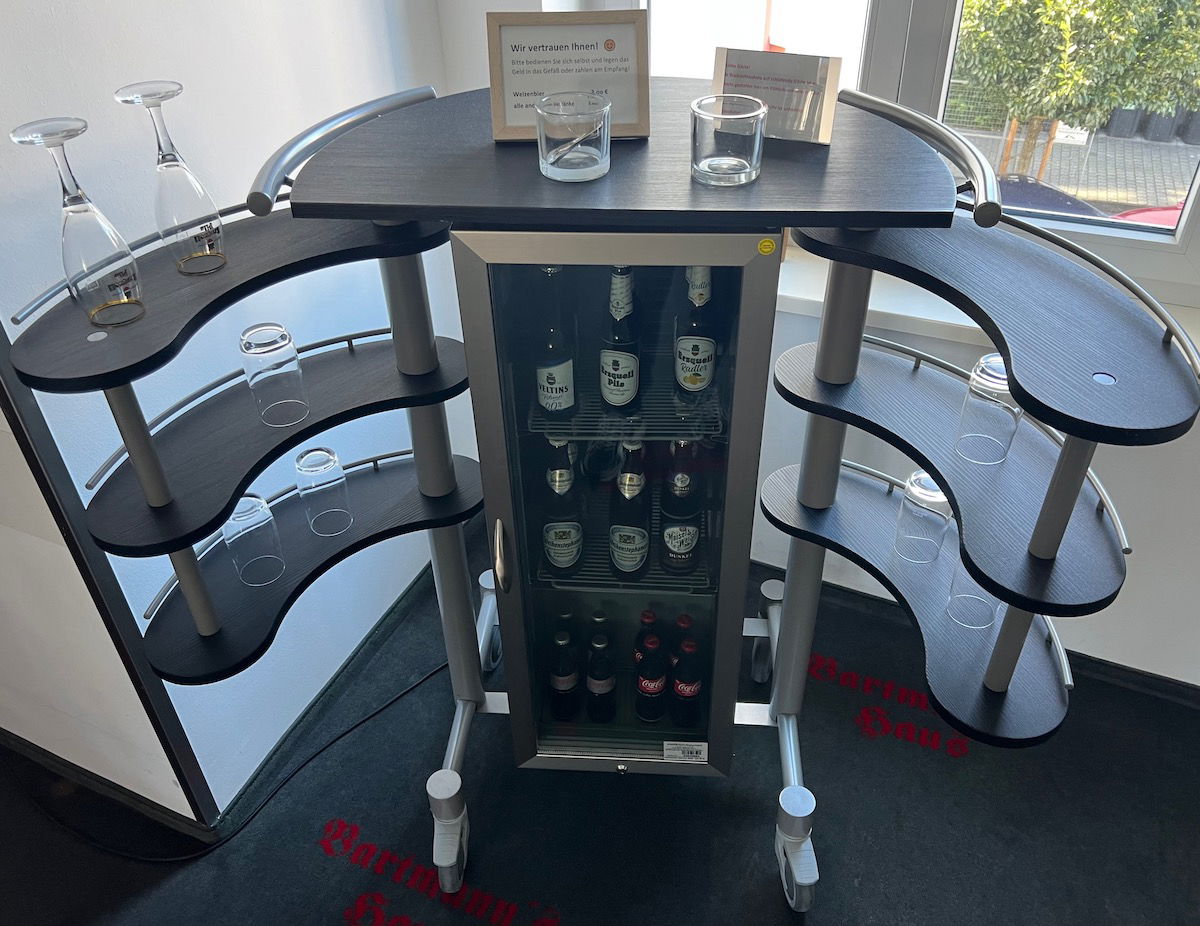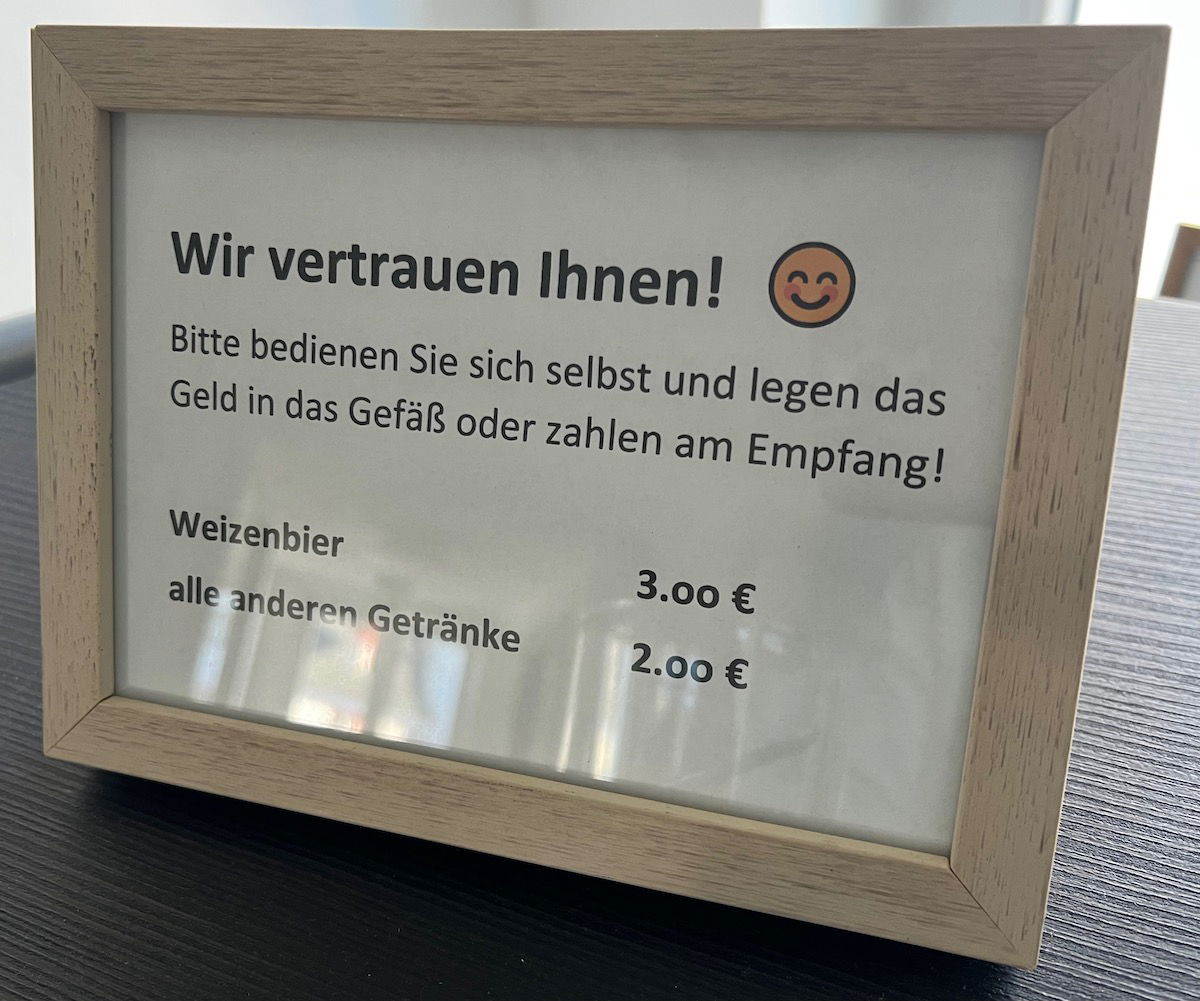 There were also some books on a table, which you could take with you if they interested you. You were also encouraged to leave any books you finished reading.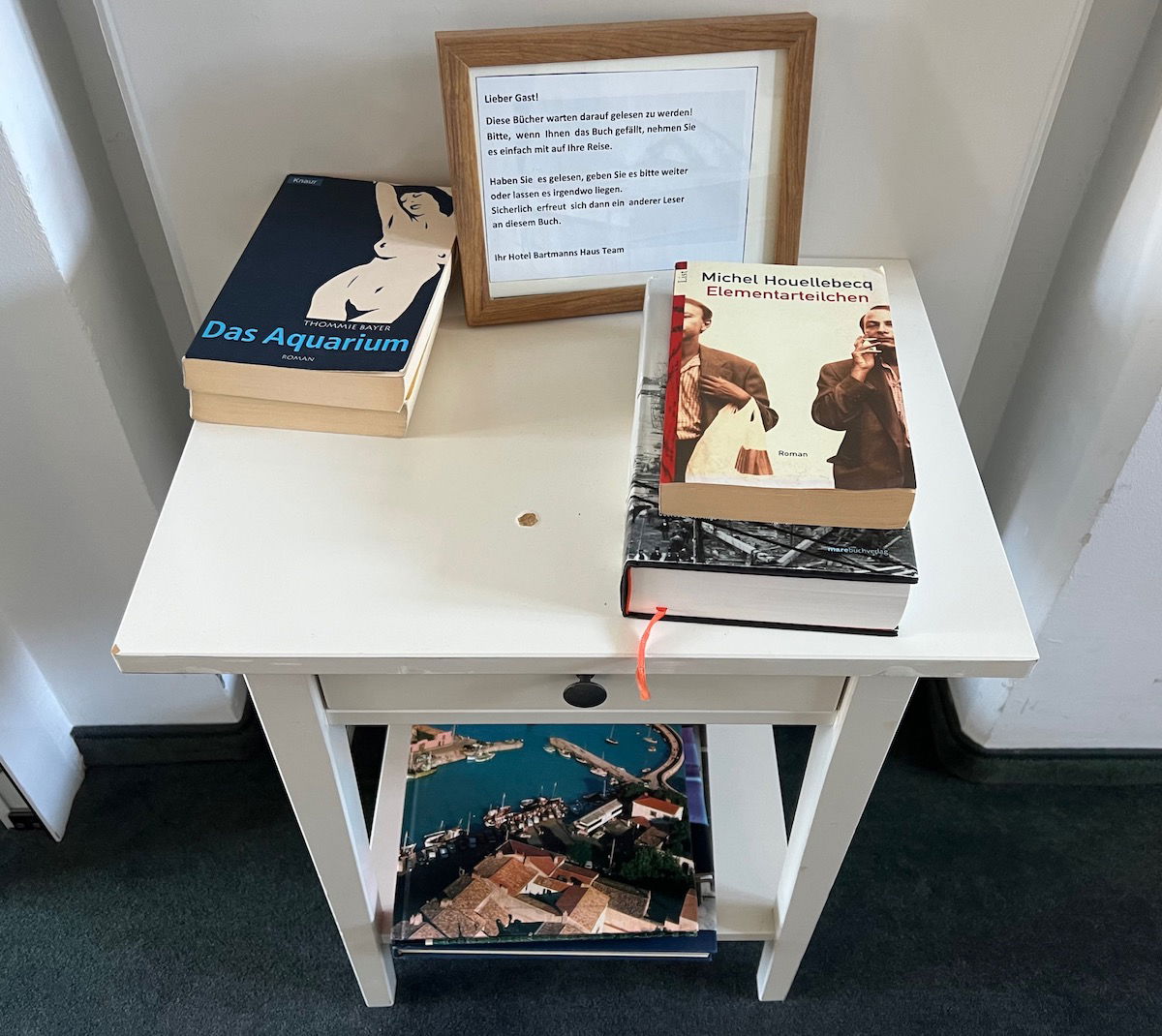 Hotel Bartmanns Haus breakfast
As mentioned above, breakfast is served daily from 6:30AM until 10AM in the breakfast room, just off the lobby. The room has roughly a dozen tables, so should always have plenty of capacity, given that people eat at different times.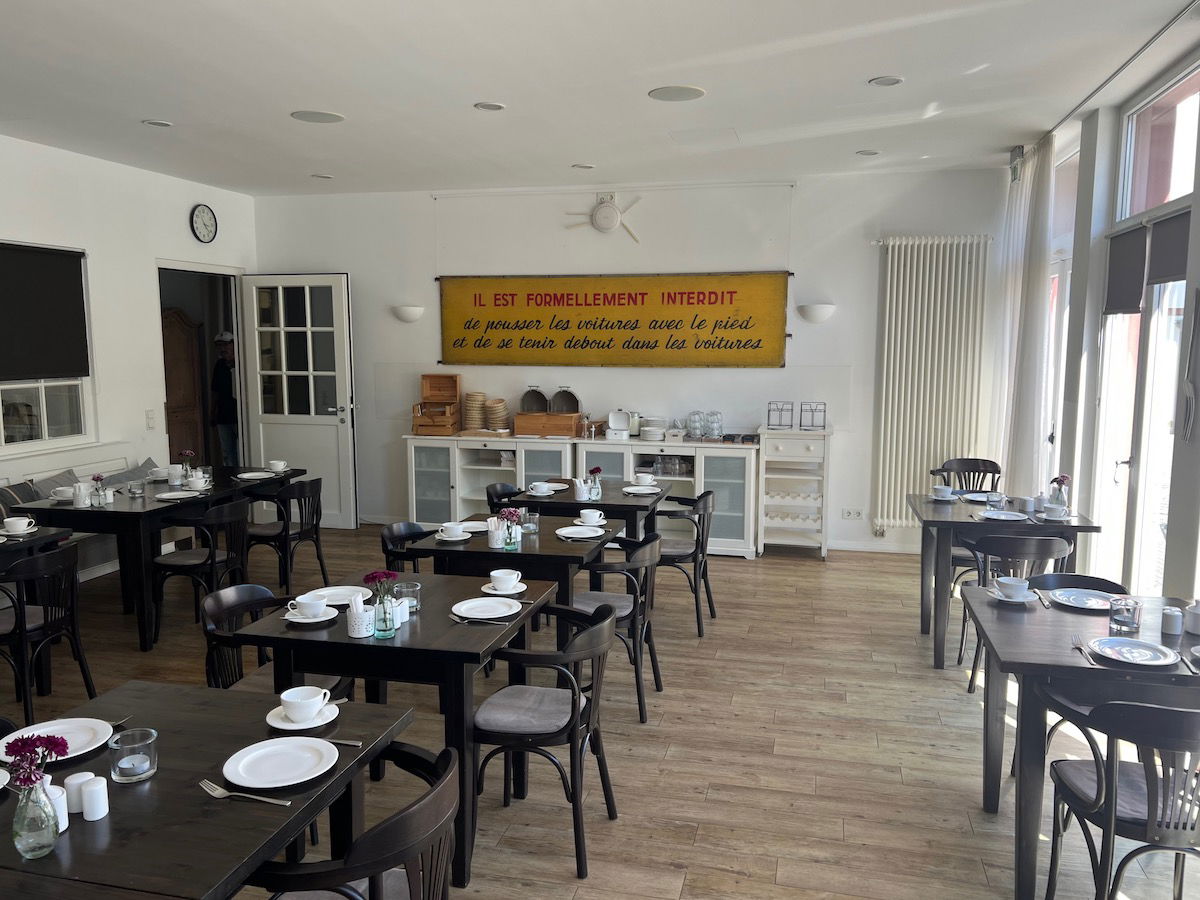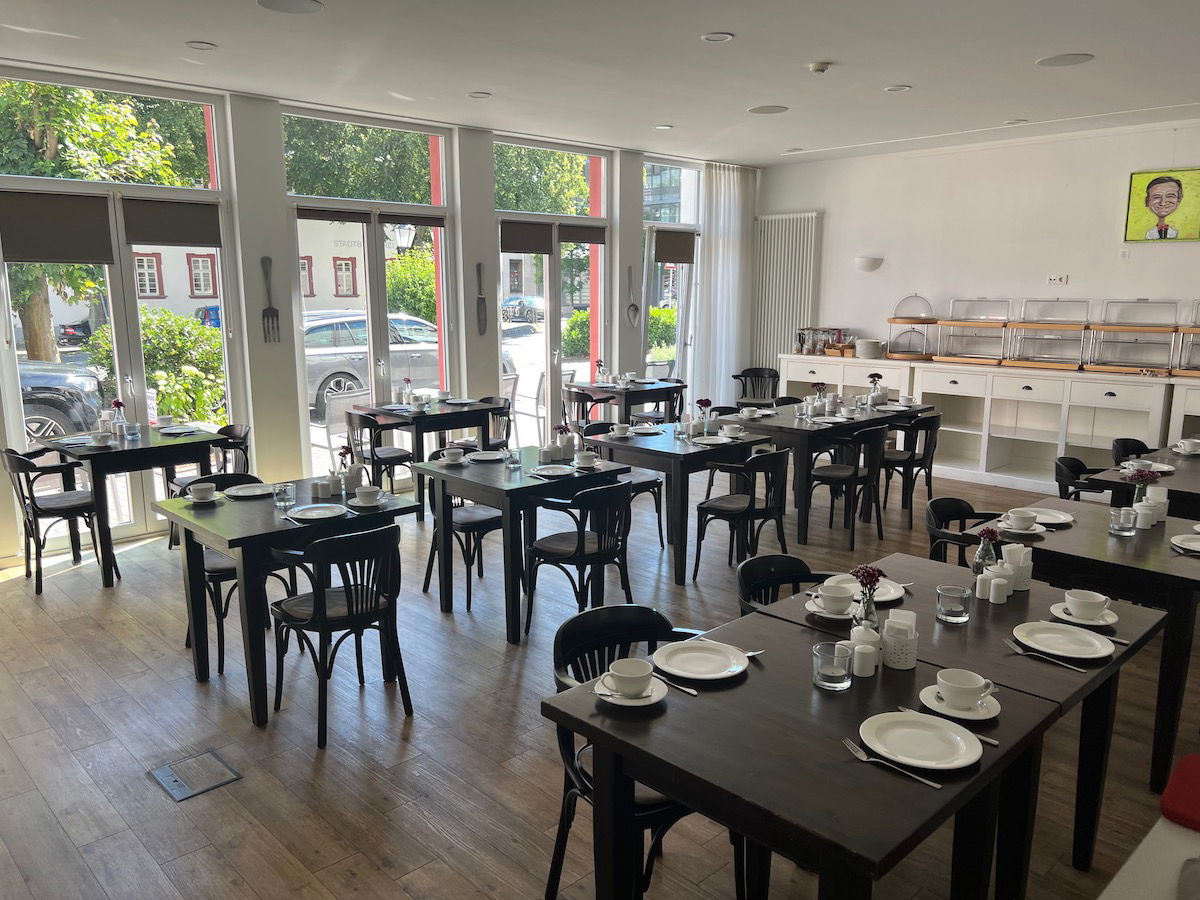 One of the hotel employees would periodically come from the kitchen to offer coffee, and the filtered coffee was excellent.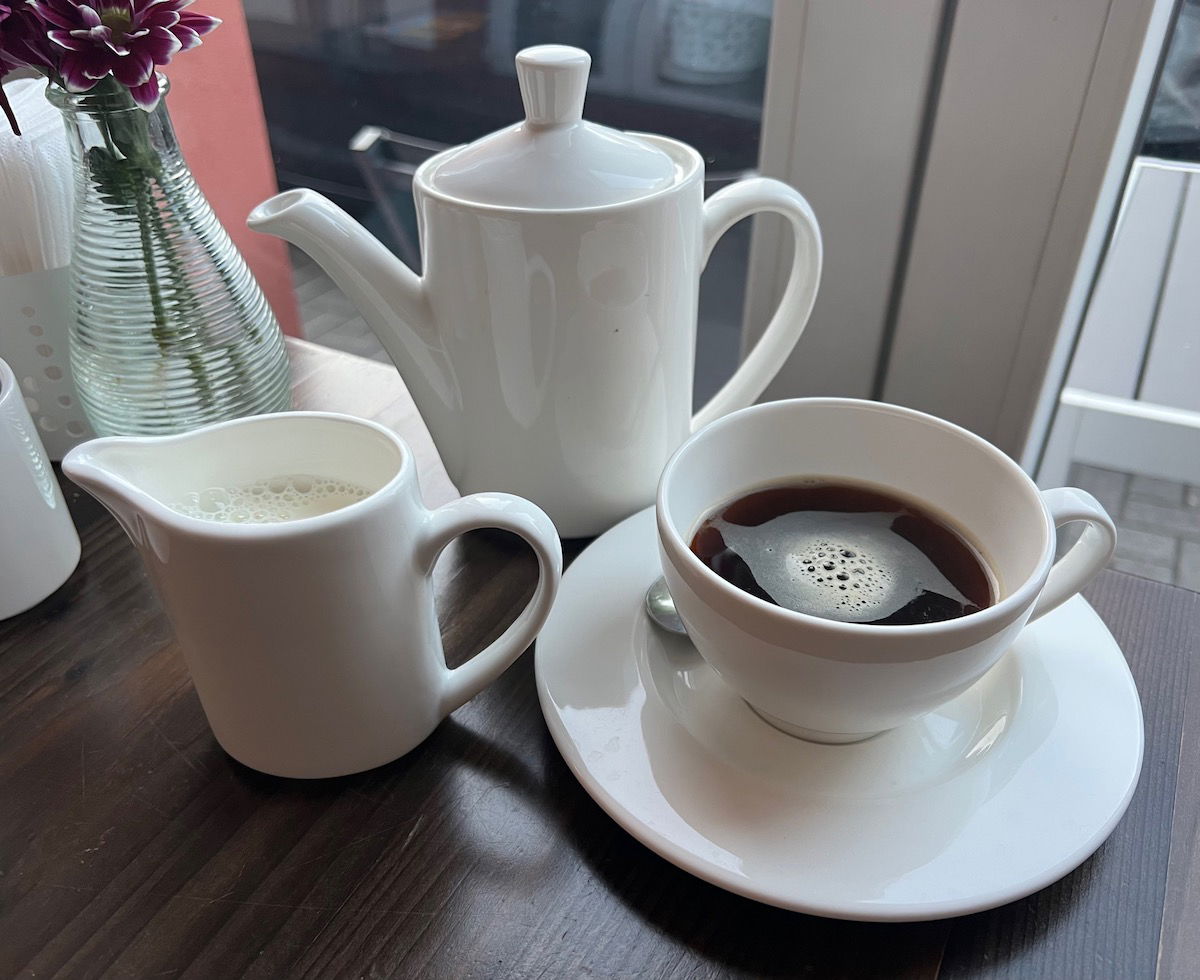 The breakfast buffet was roughly what you'd expect from a continental spread in Germany, with juice, pastries, bread rolls, croissants, cereal, yogurt, veggies, cheese, cold cuts, and more. I found the quality to be quite good.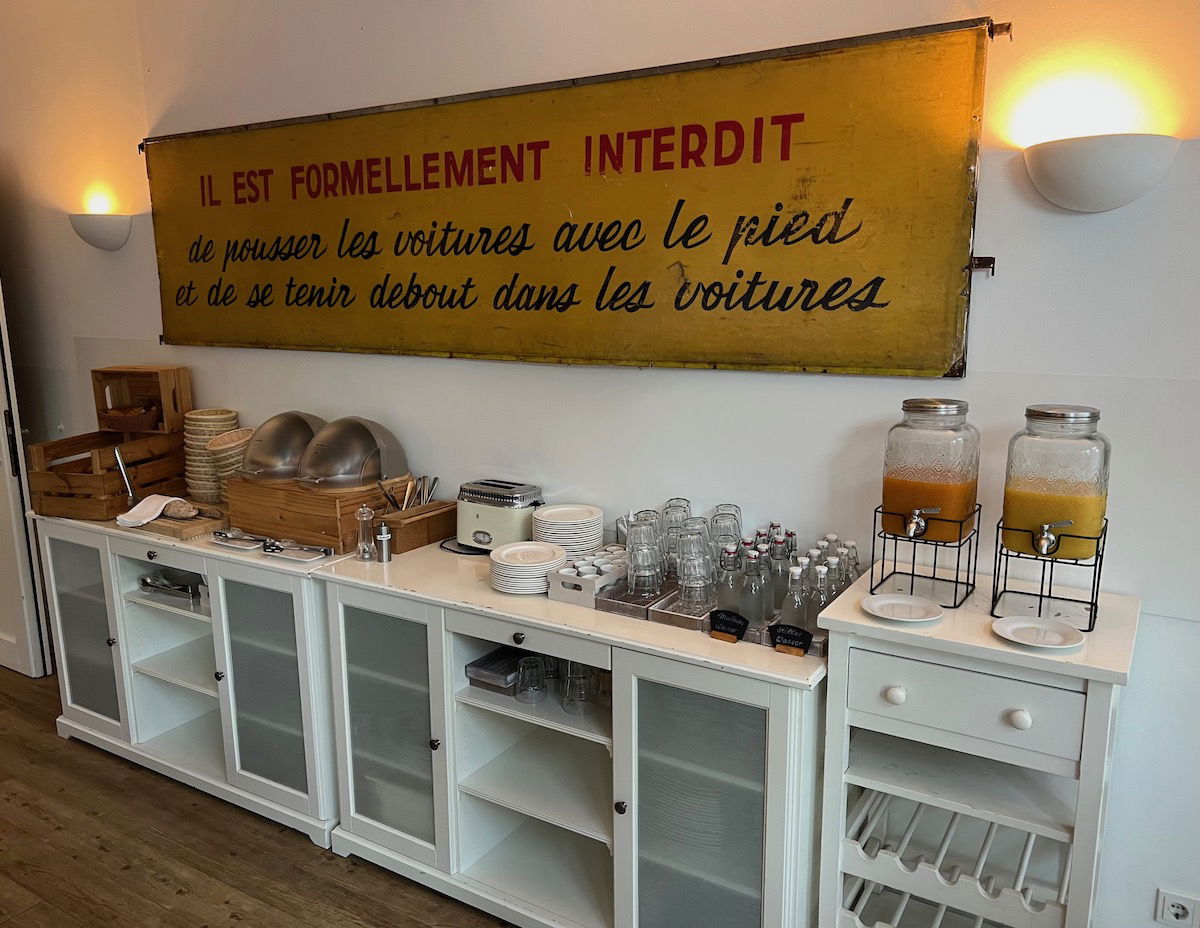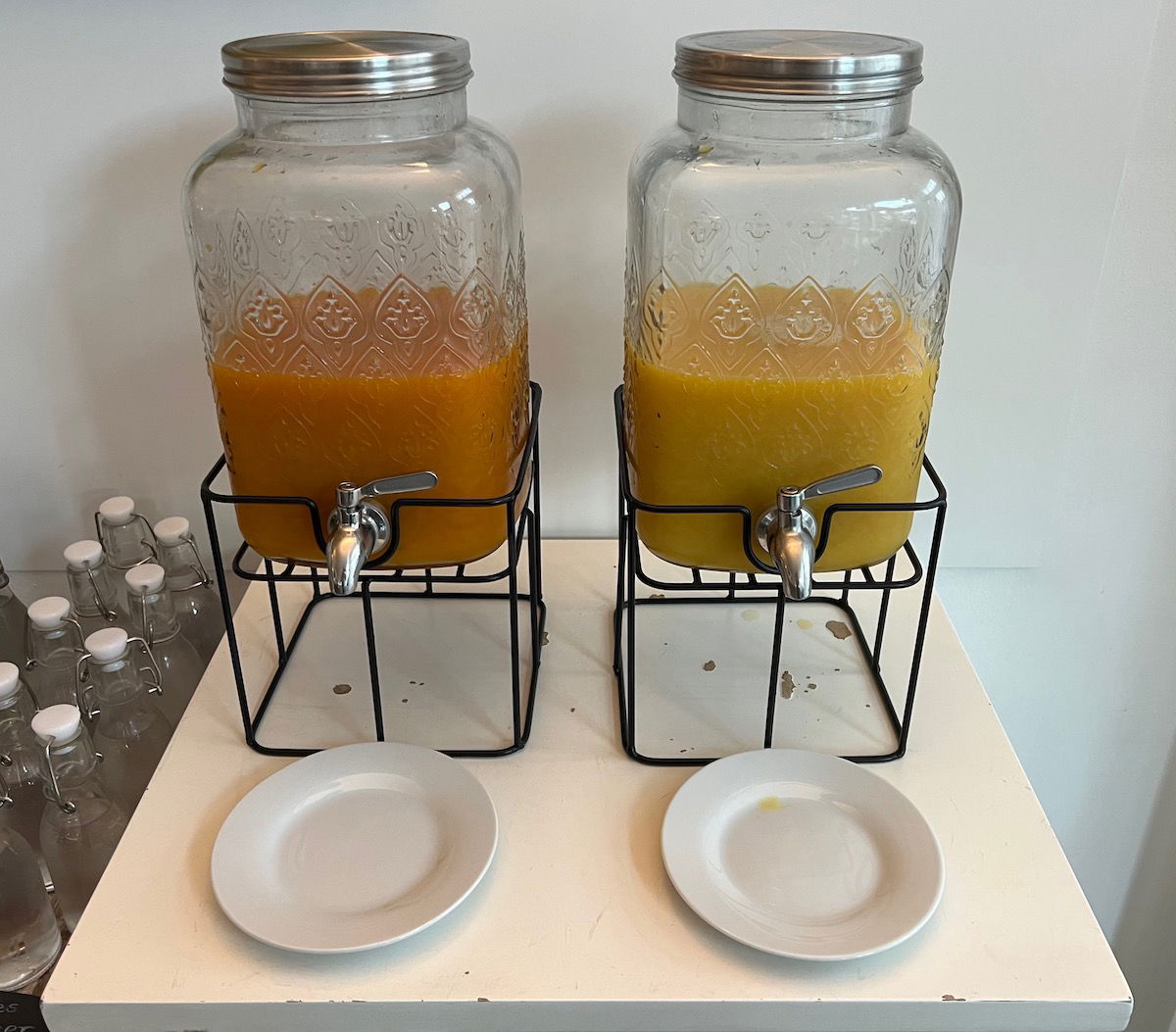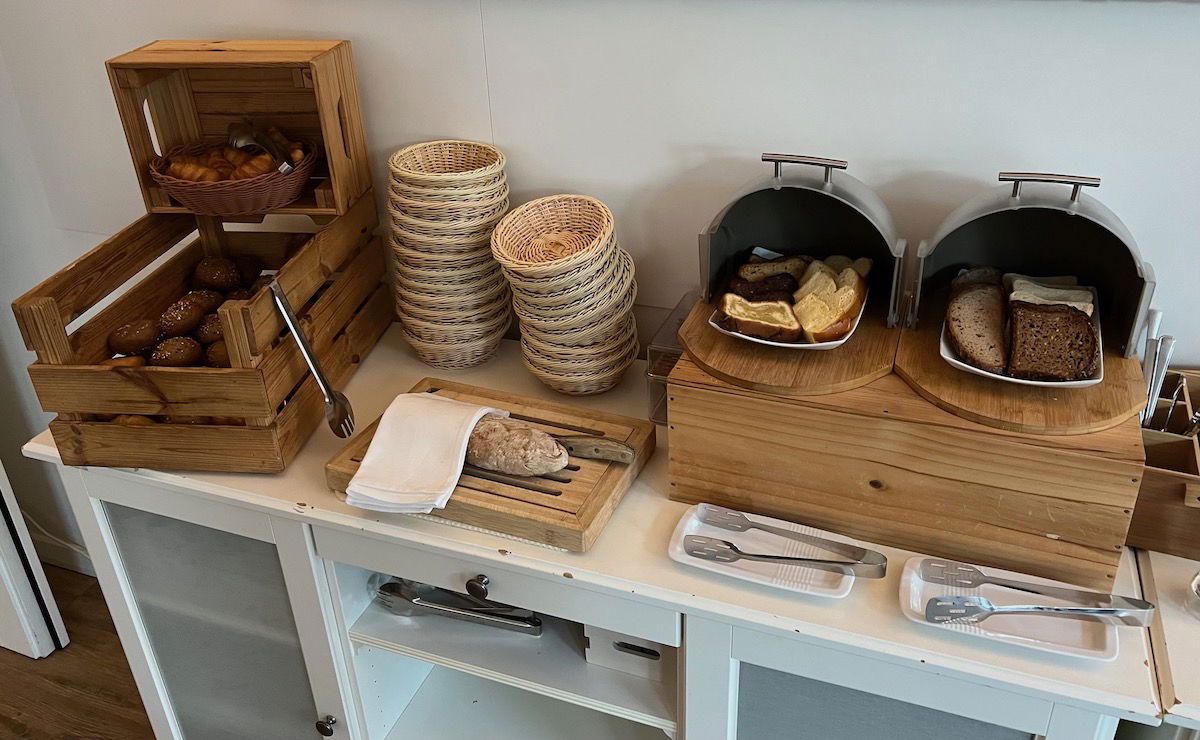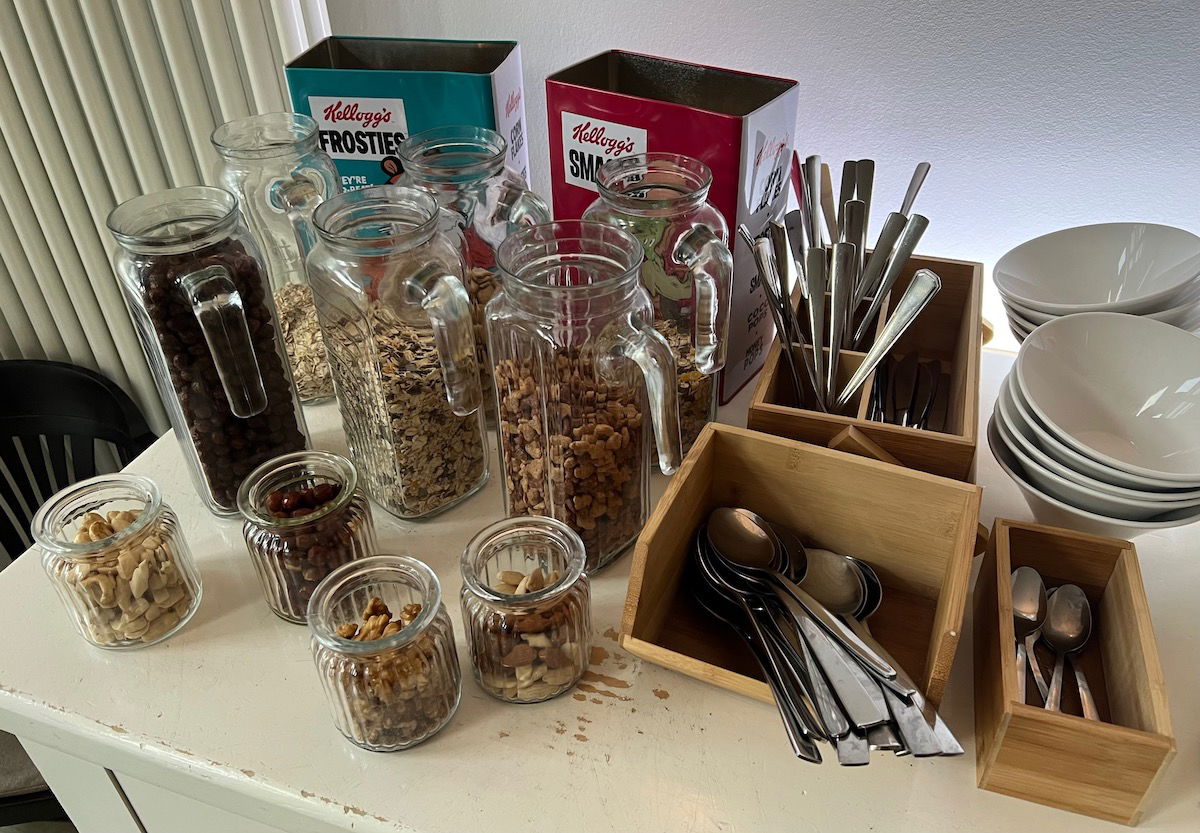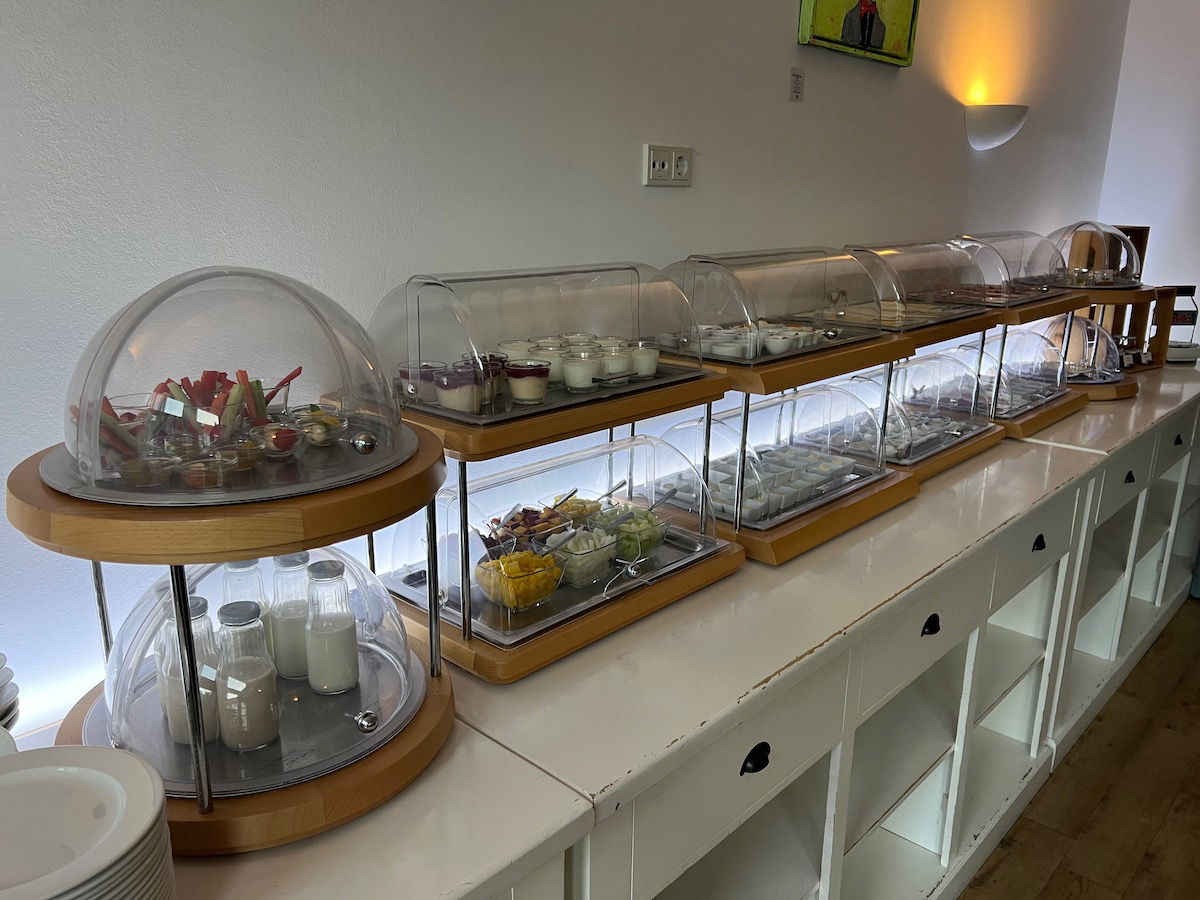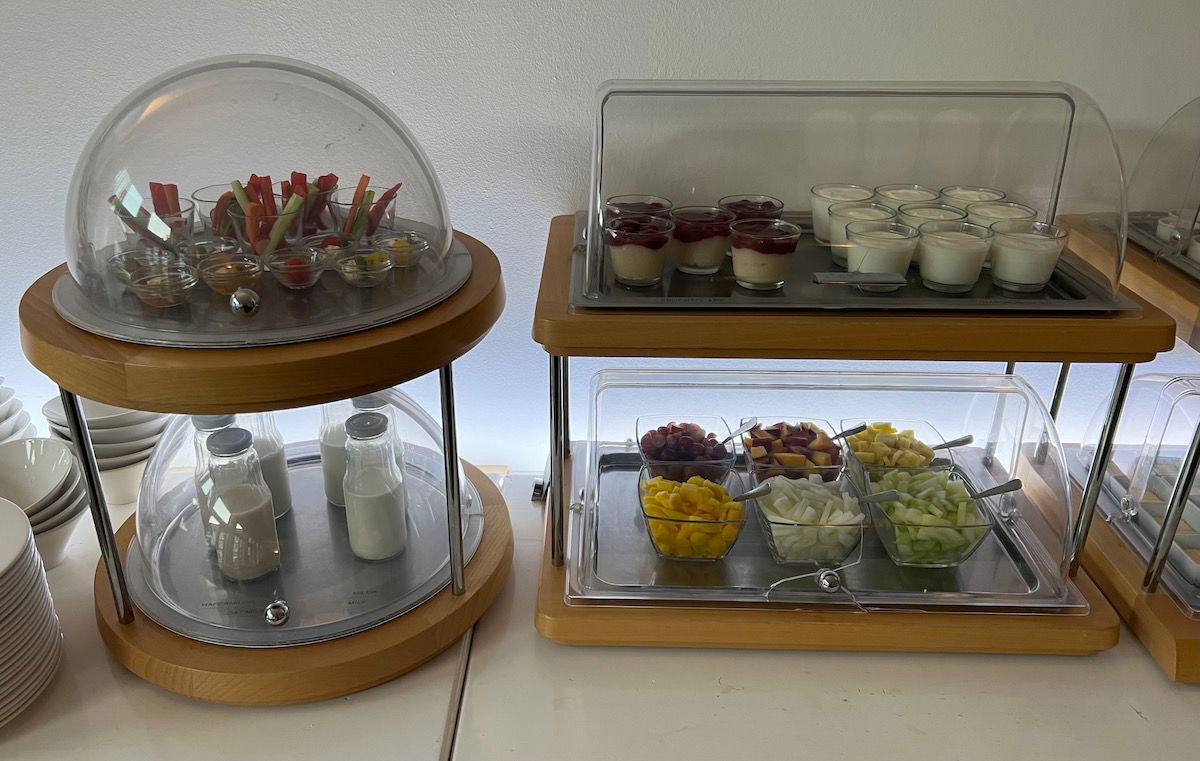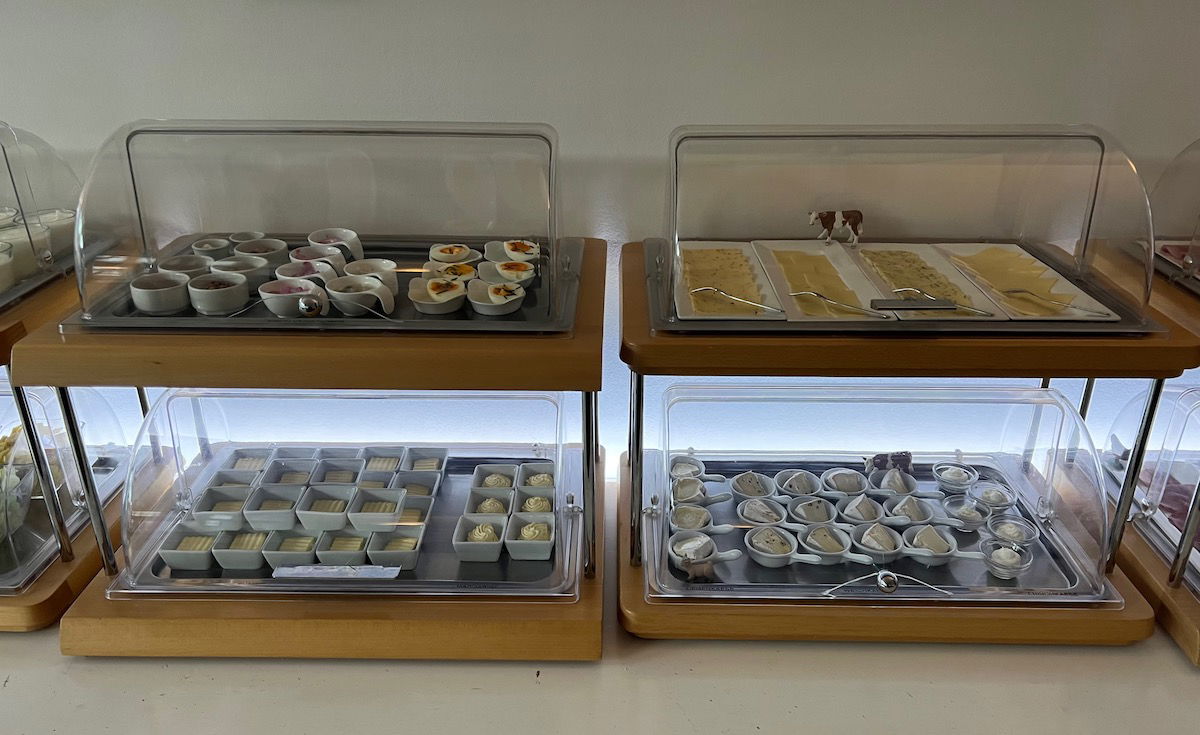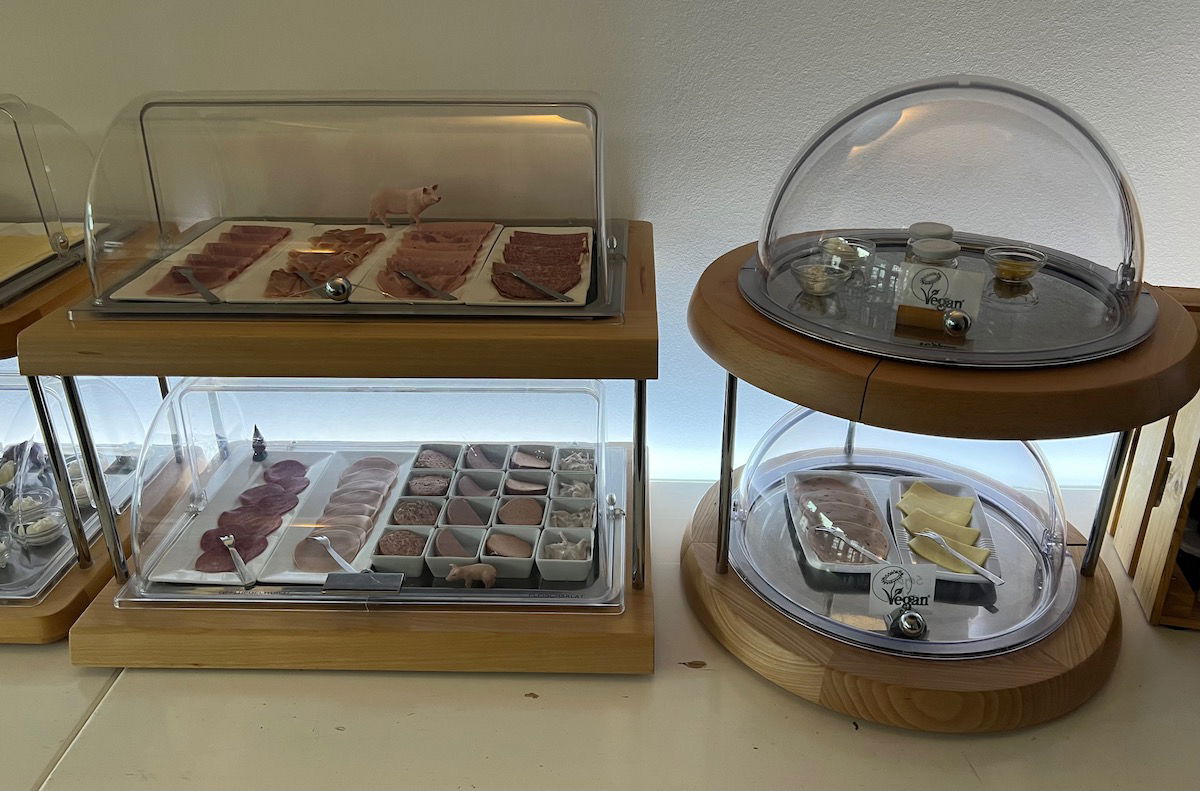 A trip down memory lane…
Growing up, every summer I spent a significant amount of time with family in this part of Germany, so it's always fun and a bit surreal to return here. Like I said, my parents both grew up in this area, and I always imagine how different life would be if they had just stayed here (not necessarily in a good or bad way, but just in a different way).
My dad hadn't visited this part of Germany in over a decade, since his mom passed away. So he loved being able to walk around and see how things have changed. My dad is from Fronhausen, which is frankly… not very charming. There's one main road that leads through town with houses on each side, and there are quite a few buses and trucks that pass through here, so it's quite congested.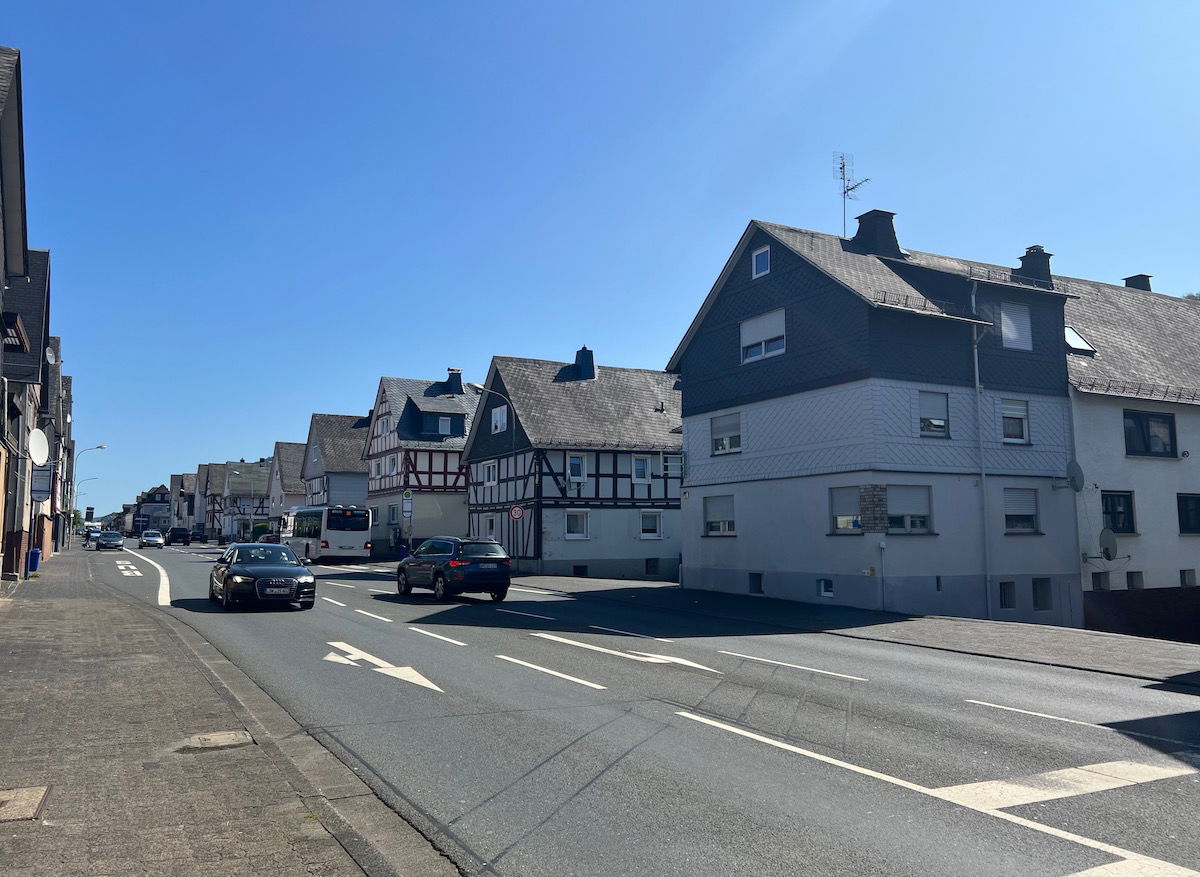 He enjoyed going by the house he grew up in…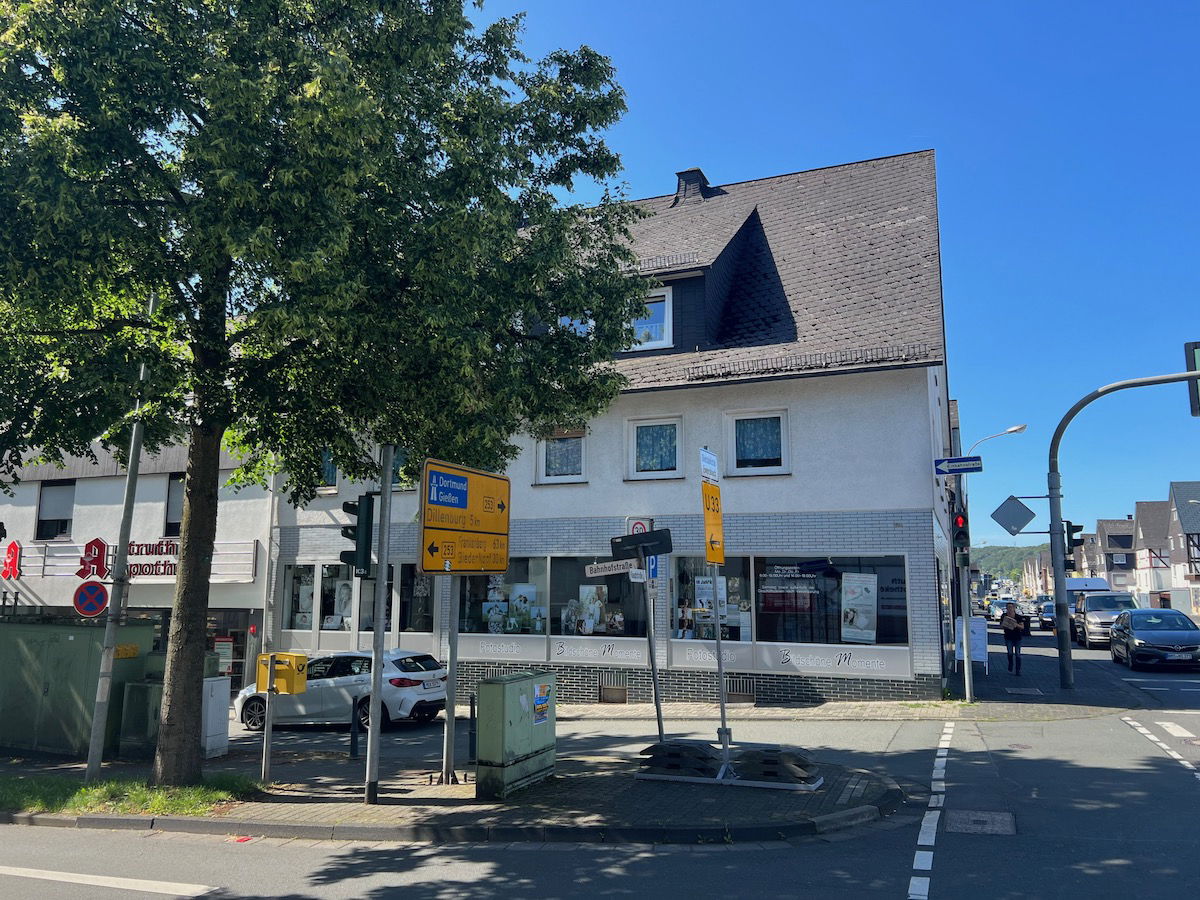 Haiger, where my mom is from, is a bit more charming, and is a mostly cute town. Like I said, my dad hadn't visited in a long time, so it was funny to walk down the street with him, and have him run into two acquaintances from decades ago just 30 seconds apart.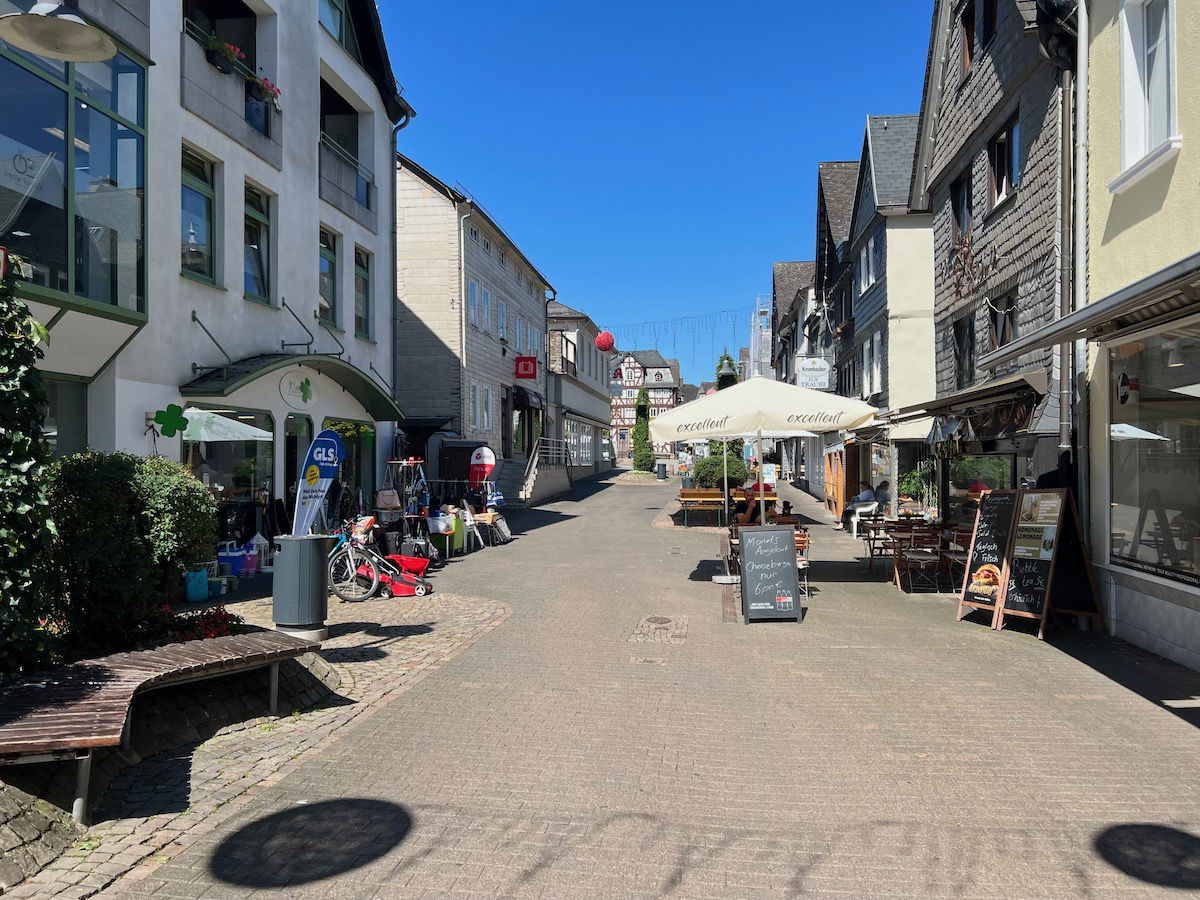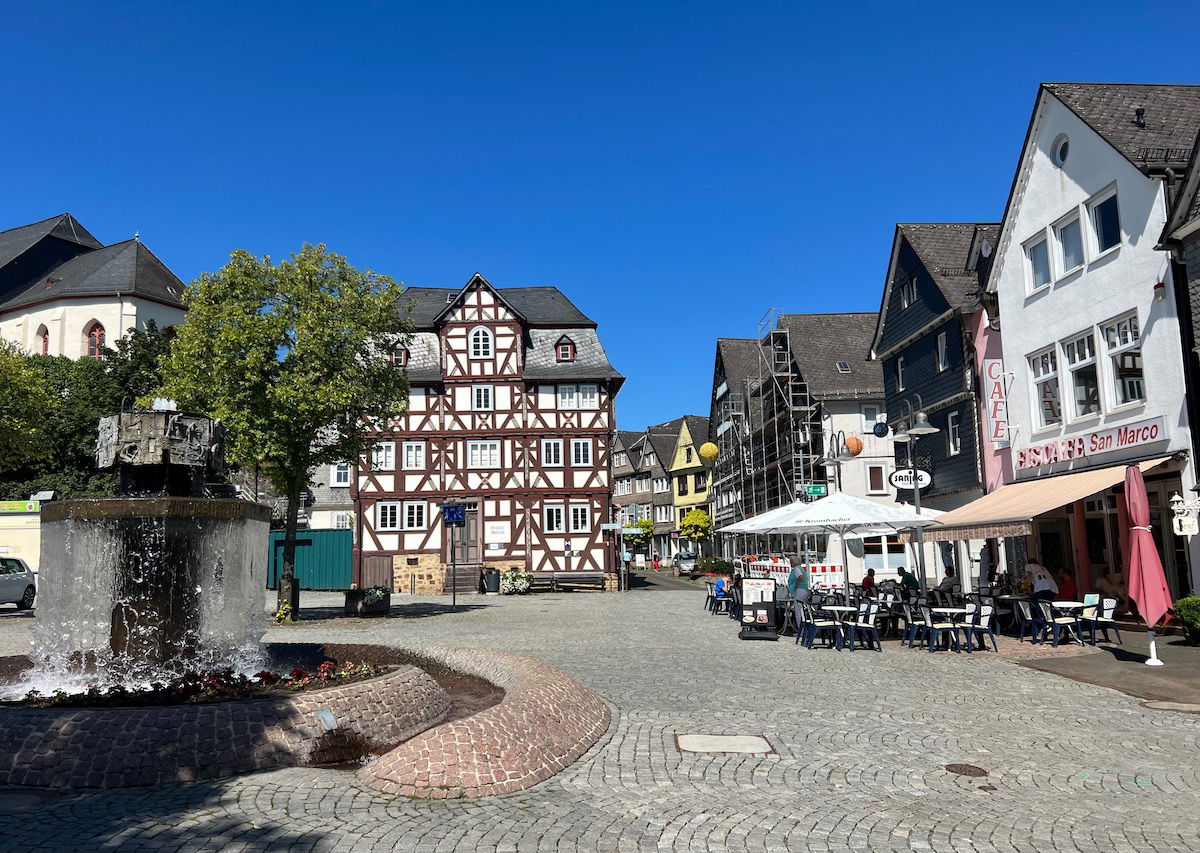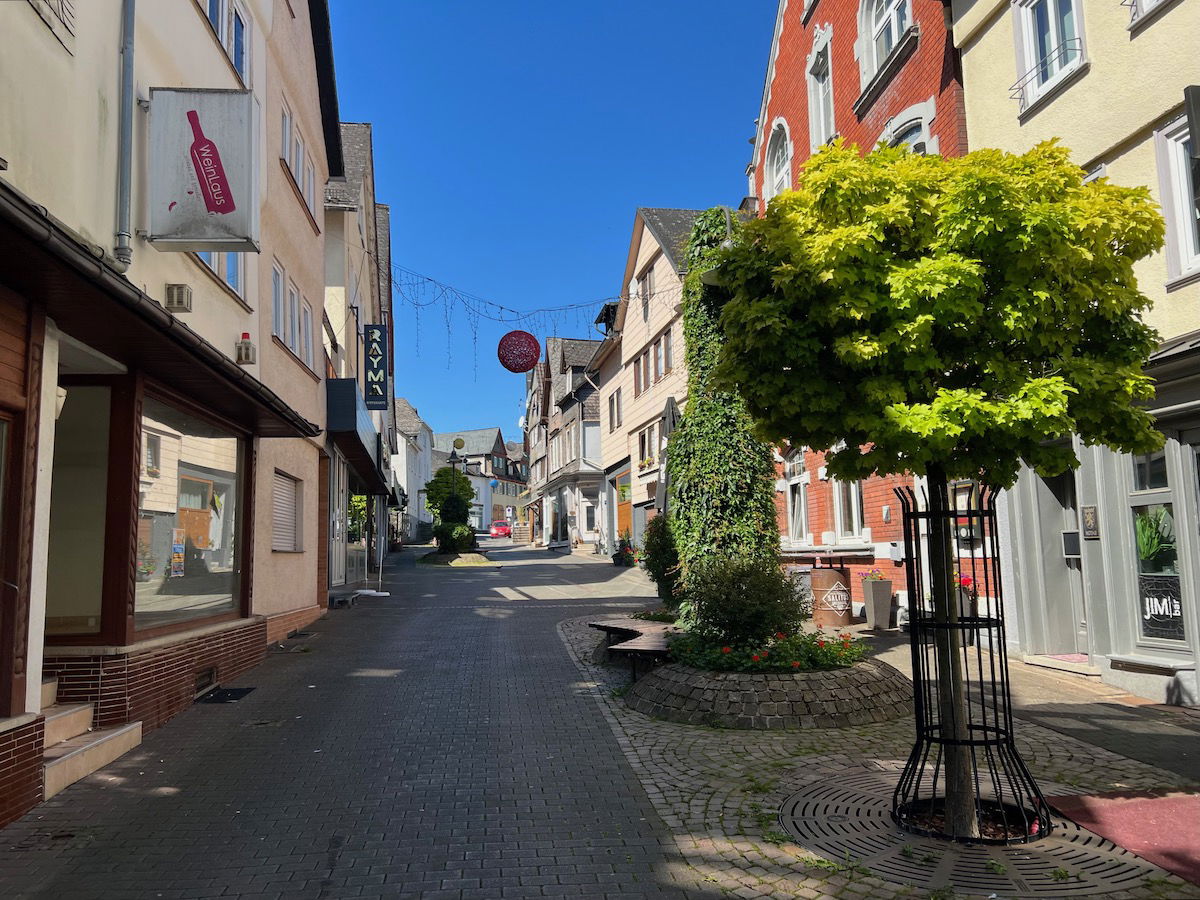 I loved getting to see my relatives, and we had a lovely dinner at a great steakhouse in Herborn, another small town in the area (by far my favorite town in the area).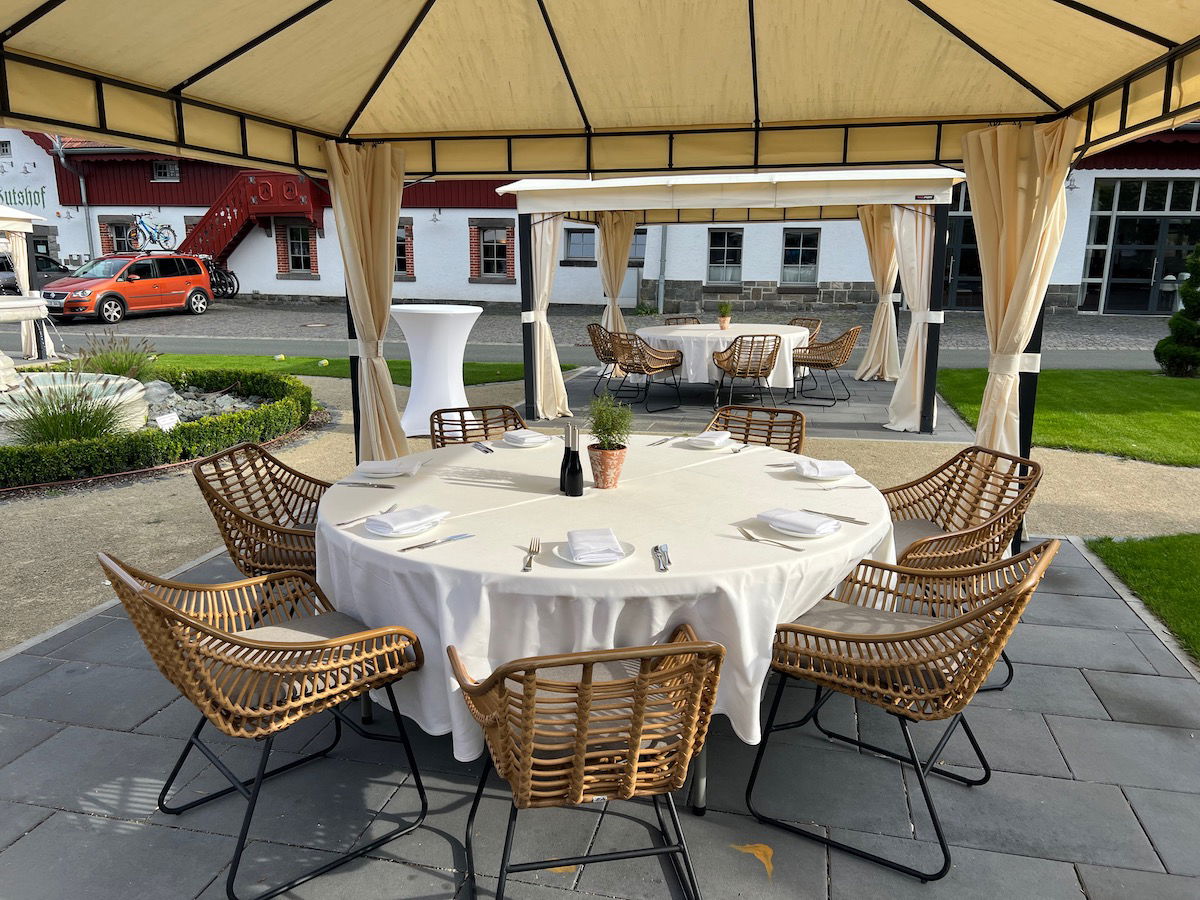 Bottom line
What a treat it was to return to the Dillenburg area with both of my parents, and to see some of our relatives. For our purposes, Hotel Bartmanns Haus was the ideal base, and I'd stay again in a heartbeat. The hotel is clean, has a solid breakfast, and represents a good value. I also appreciate how you can walk right out of the hotel and be in the town of Dillenburg. Don't expect much in the way of amenities, but this is as good as it gets in the area.