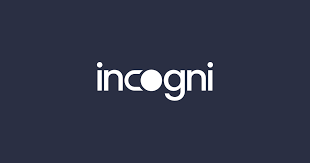 Prenzlauer Berg, with its abundance of intriguing, independent bakeries and cafes, is the best place in the city to grab brunch before heading to Mauerpark's famous flohmarkt.
Head out onto the streets of Berlin before 10am on a Sunday morning and you'll find, aside from a few weary clubbers trudging home, a city that is still fast asleep. The German capital likes a lie-in at the weekend – hence the post-apocalyptic cityscape early in the morning – and prefers a Sunday brunch over a crack of dawn coffee.
Kaffee.Bar
Meticulously presented with freshly cut sunflowers on tables and carefully exposed brickwork, Kaffee.Bar is a simple, serene oasis between the bohemian green space of Helmholtzplatz and bustling Prenzlauer Allee Ringbahn station. The house blend of Berlin-roasted coffee complements a unique spin on brunch classics. Take French toast and eggs Benedict made with home-pickled salmon or roast beef, as well as a great selection of vegan and gluten-free dishes. What also makes Kaffee.Bar stand out is the emphasis on excellent service – not always something that comes as standard in Berlin cafes – no matter how busy the cafe is, which makes it a top laid-back spot.
Stargarder Strasse 55A
Unser Cafe
Tucked away behind a Rewe supermarket down by the railway tracks off Schönhauser Allee, the fact that Unser Cafe has quickly become a Berlin brunch institution is testament to the delicious food on offer. At the heart of Unser Cafe is its own bakery, which offers fresh Portuguese baked goods, but while you may stop for a pastel de nata you'll probably stay for the wider offerings such as the Unser shakshouka, a bona fide hangover killer with piquant tomato sauce and rosemary flat cakes.
Dänenstr. 14
Schokochino
A great local spot right in the heart of the action, owner Haydar has taken the idea of a typical Berlin Bäckerei and updated it into something just a little bit more refined. The coffee is roasted right next to the counter and Berlin breakfast staples receive extra attention to detail here, such as the cold egg halbes, and 'Grandpa's Breakfast' with four different types of sausage. With a Motown backing track there is a broad mix of clientele, meaning it's a great spot to chat to locals and get a feel for the area. We recommend the honest (and large) lattes.
Eberswalder Str. 22
Cafe Morgenrot
The punks and squatters are largely long gone in Prenzlauer Berg, replaced by bougie locals with an appetite for exotic ice cream and VW camper vans, but there is at least one place where political activism is still served up with morning coffee. Morgenrot has an excellent vegan brunch served with a side of left wing politics. The interior is Berlin shabby chic meets Tank Girl, the varnish of the chairs worn off by the hours-long discussions that have taken place over the last 20 years. The food is a choice between vegan scrambled eggs and the vegan breakfast plate, the latter not sounding like much but on arrival it is more than its humble title suggests. Think of it as more of a vegan breakfast tapas, with small portions of things like Budapest salad, with smoked tofu and gherkins, Mexican frijoles with coriander and parsley and mango yogurt with coconut flakes.
Kastanienallee 85
44 Brekkie
At the other end of the scale from Schokochino is drip newcomer 44 Brekkie, where stuffed brioches the size of boulders wait at the end of the almost-inevitable queue, even on a Monday morning. These breakfast egg drop gobstoppers can be had with all sorts, including bacon, double cheese and garlic, salmon, or avocado and capers, all served with 44 Brekkie's 'secret sauce'. Bright and airy, with a relaxed outdoor seating area, the Kollwitzkiez location means it's a good place to spot the Berlin TV and film stars who like to call this area home.
Rykestraße 44
Plant Base
For vegans and anyone just sick of eggs for breakfast, Plant Base is a meat and dairy-free paradise, with a locally sourced menu that includes carrot salmon and tofu scramble, all served up with mimosas until 3pm on Sundays. Spinach and hemp seed smoothies are on hand to revitalise the senses too. Plant Base takes veganism seriously, so it's also a good place to find out more for the plant-curious. The café also runs a vegan book club and cooking classes.
Prenzlauer Allee 208
ABC – Allan's Breakfast Club and Wine Bar
For anyone who grabs their phone before their fork when breakfast arrives, head to Sydney-inspired ABC, one of the most popular brunch restaurants to be found on the wide, leafy boulevards of Kollwitzkiez. The Instagramable brunch options – from Eggs Benny and Pulled Pork to even that not normally photogenic option, English Breakfast – look as good as they taste, with citrus yellow canopies overhead and turquoise folding chairs transporting diners to Manly Beach for an hour or two. But the real raison d'etre for this brunch spot is the booze on offer; Bondi Mules, Mimosas, Bloody Marys and Espresso Martinis may all make an appearance.
Rykestraße 13