In December 2019, United Airlines placed an order for 50 A321XLRs, which is Airbus' new ultra long range and fuel efficient evolution of the A321. The plane is expected to enter service in 2024, though United will likely only start to take delivery of the plane in 2025 and beyond, so we still have a bit of a wait.
In this post I wanted to take an updated look at what we can expect from United's A321XLR cabins, as United's new narrow body business class seats have (sort of) just been revealed. Note that this is all separate from United's order for 70 Airbus A321neos, which are joining the fleet as of late 2023.
What to expect from United's A321XLR cabins
Before we talk about cabins, let's talk about United's route plans for A321XLRs:
United will primarily fly A321XLRs across the North Atlantic and to Latin America, so you can expect the planes to largely be on "long and thin" routes, like Newark to Bogota and Edinburgh
United will not only use A321XLRs to replace Boeing 757-200s, but also to expand to some markets where the economics didn't previously make sense, given that the A321XLR is more fuel efficient and longer range than the 757
As far as the onboard product goes, what should we expect? Here's what we know for sure:
United will introduce an all new Polaris business class seat for the A321XLR, since the current Polaris seat can't be installed on narrow body aircraft
United will be installing Premium Plus premium economy on the A321XLR, which you'll otherwise only find on wide body aircraft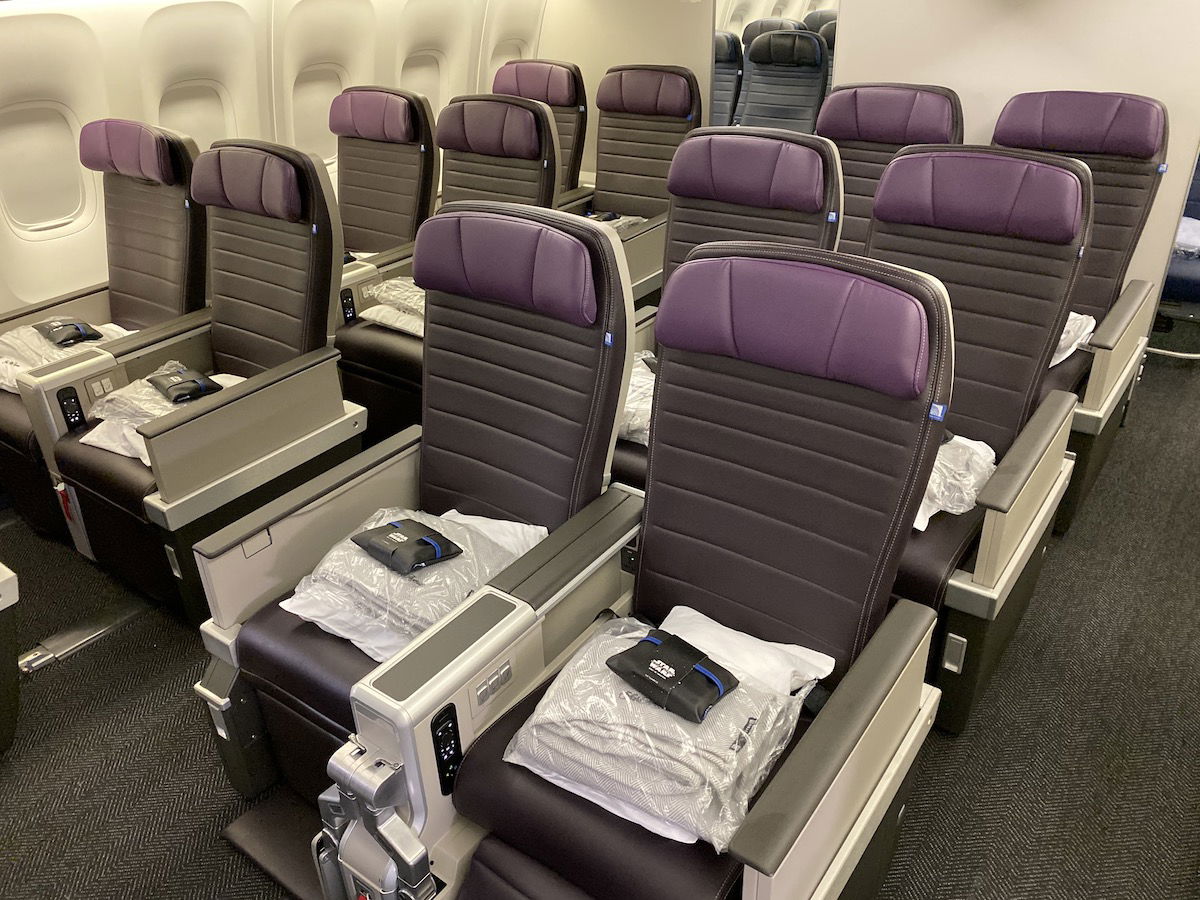 You can generally expect that full service airlines will be configuring A321XLRs in a fairly premium layout, since that's how the economics most make sense for long haul service. I'd expect the seat counts on these planes for airlines that take this approach to be much closer to 150 than 200.
United's new A321XLR business class seat
Seth Miller flags the patent that United has filed for its new narrow body business class seat. It would appear that United has elected to go with a herringbone configuration on its Airbus A321XLRs.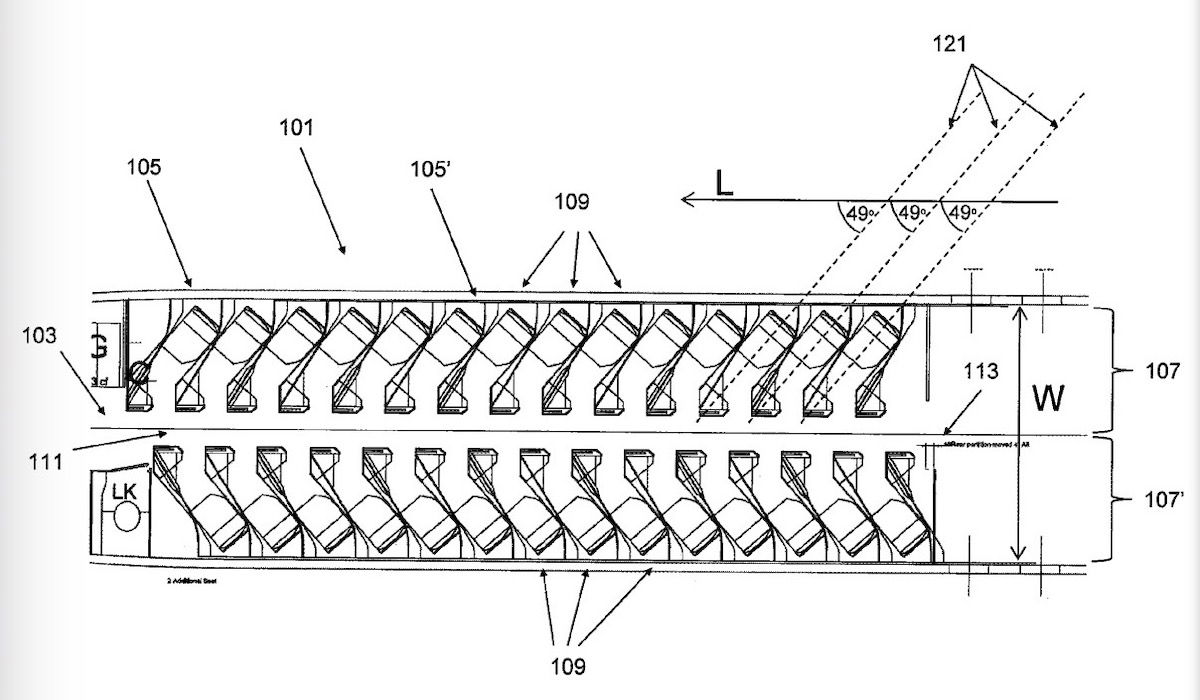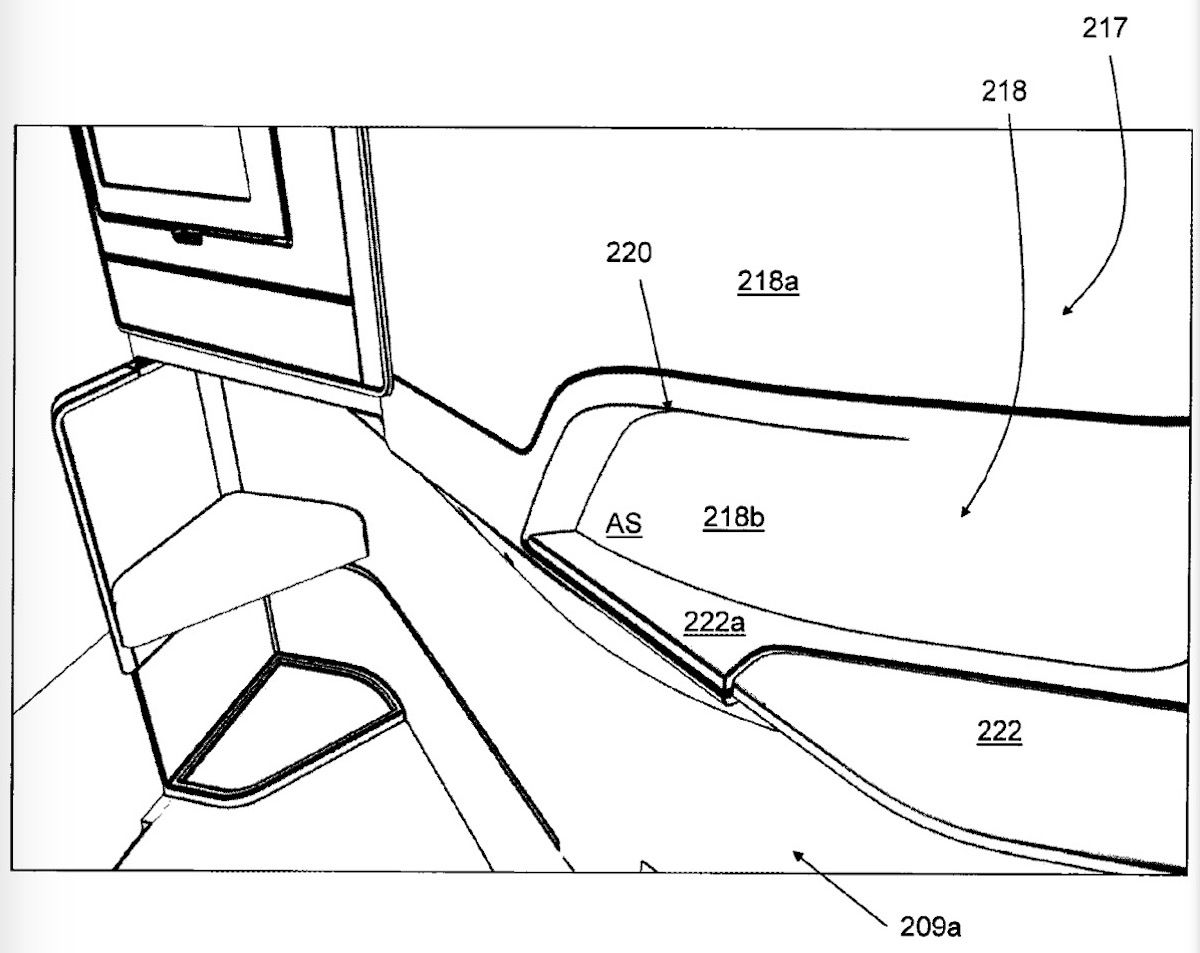 Not surprisingly, United is trying to make this configuration as efficient and dense as possible, with seats facing the aisle at a 49 degree angle. These seats can be installed with just 28″ of pitch, while still offering a bed length of 75-78″. The seat map suggests there will be 28 Polaris business class seats, which would make for a huge business class cabin.
Furthermore, to save space, the seats will offer a "space-sharing region," whereby part of the area between seats will give a person on one side space at shoulder level, and a person on the other side space at the lower arm level.
While it's expected that United will install doors in its A321XLR business class, that's not mentioned with the patent filing. I have to imagine that United still plans on installing doors, and that it's just not mentioned because it isn't relevant to the patent.
Ultimately for a narrow body business class, United's new product looks totally fine, but it shouldn't get anyone excited. I understand why United chose a product like this, but it's kind of unfortunate how we're seeing the return of herringbone seats, which are otherwise quite outdated on wide body planes.
Based on current products in service, United's new Polaris business class looks most similar to JetBlue's Mint business class, available primarily on Airbus A321LRs. However, it sounds to me like United figured out a way to achieve an even denser configuration.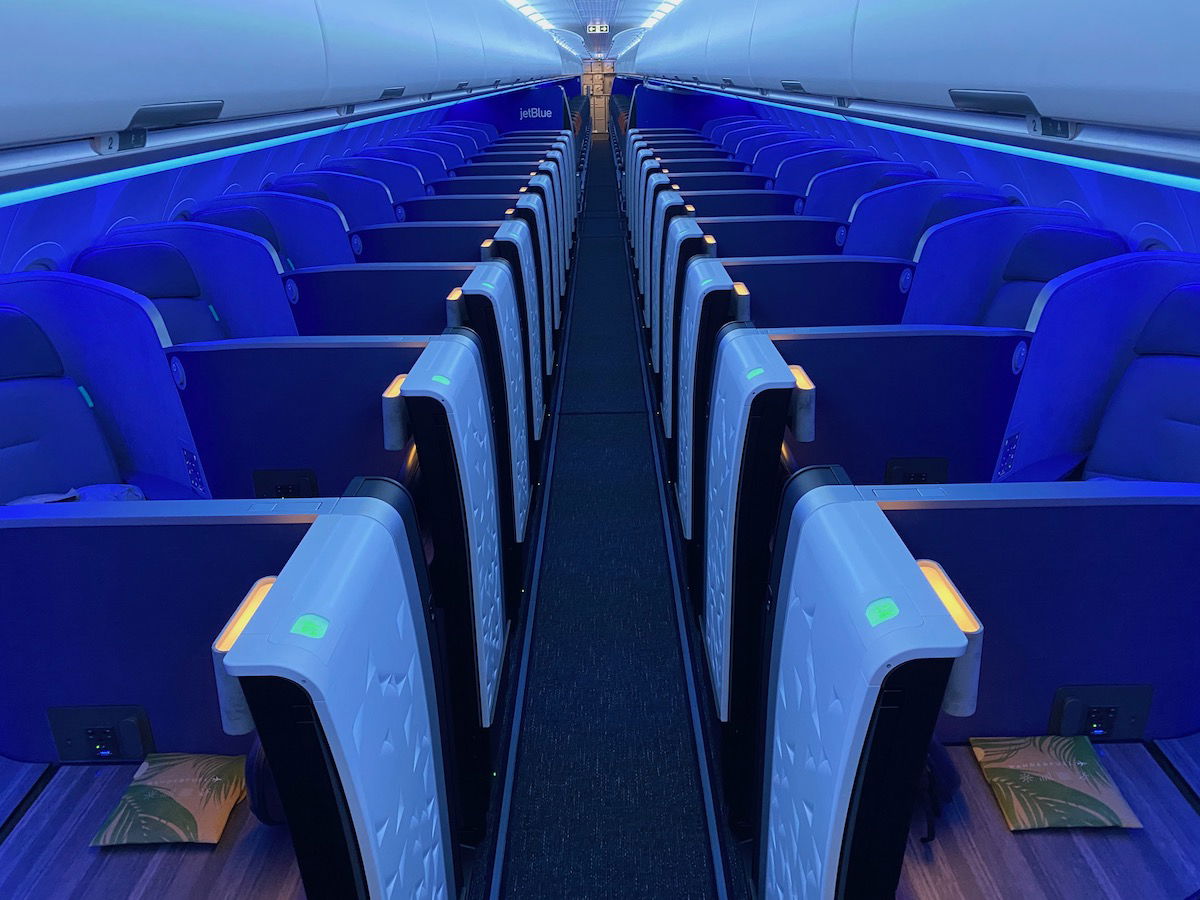 So far, the best business class product we've seen announced for narrow body aircraft is probably the STELIA OPERA seat, which is custom-made for the A321XLR, as it's produced by a subsidiary of Airbus. This is essentially a modified reverse herringbone seat with a door. This looks great, especially for a narrow body aircraft.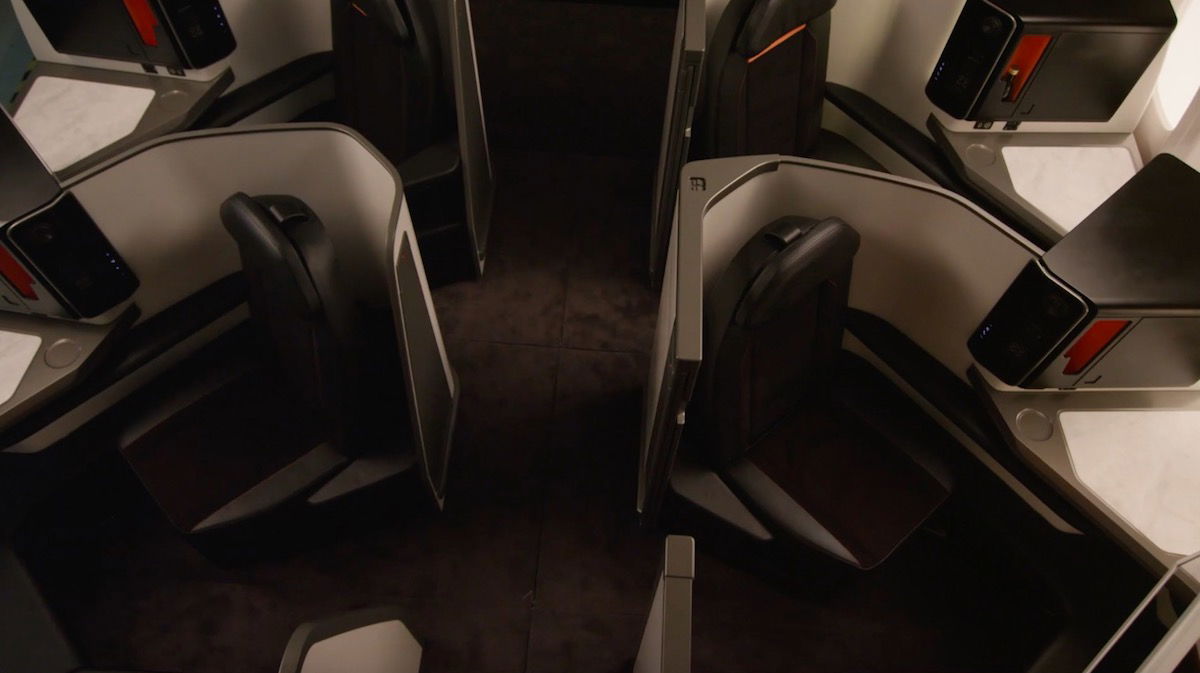 Seat manufacturer Safran has the VUE product, which is also specifically designed for narrow body aircraft, including the Boeing 737 MAX. FlyDubai will be the launch customer for this product.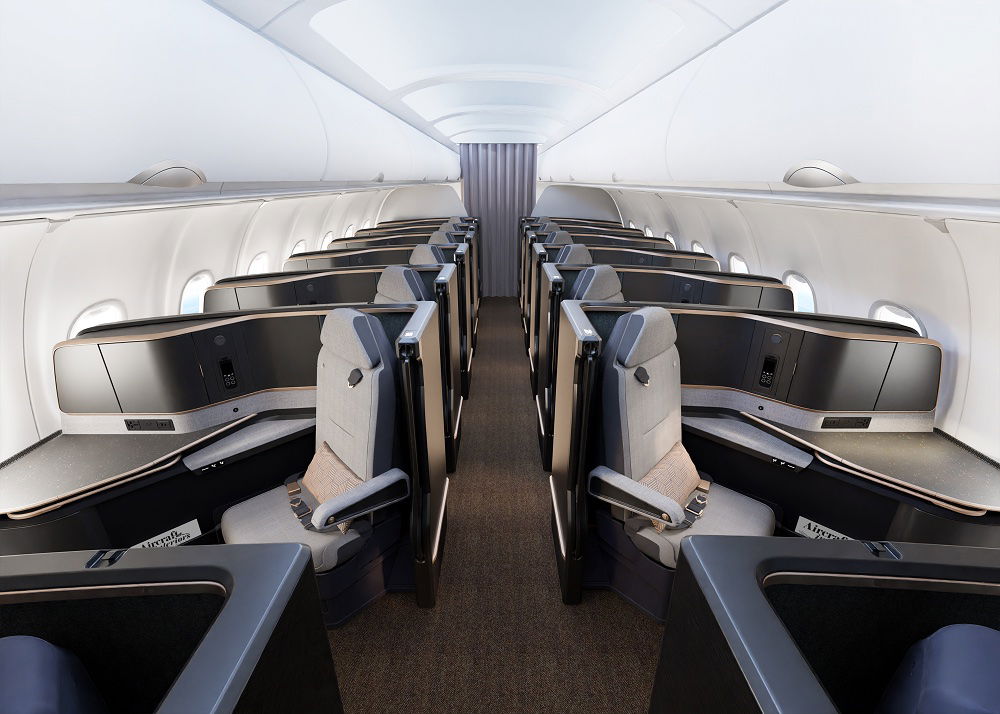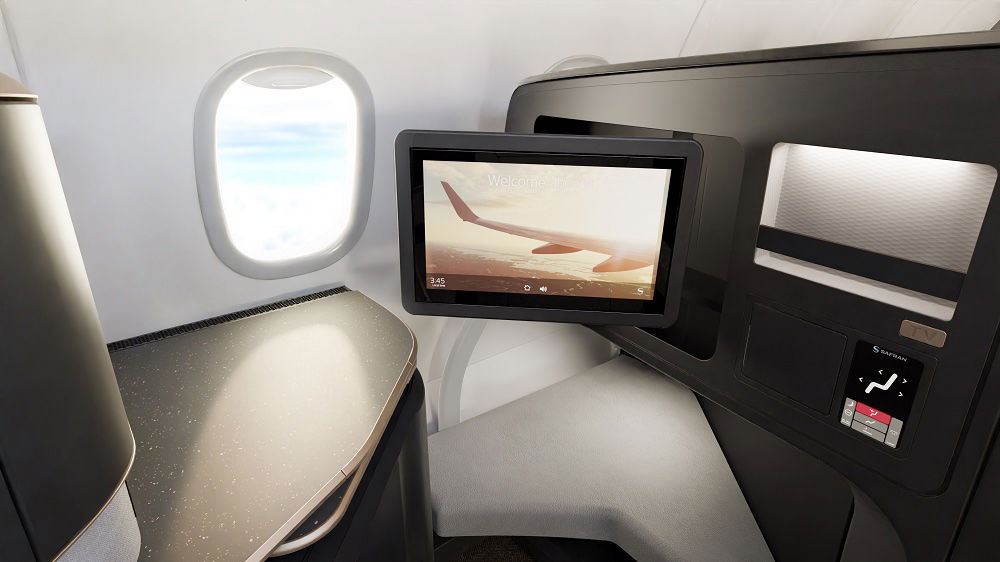 On the plus side, I'd say all of these concepts are better than the staggered business class seats you'll find on many Airbus A321LRs, including those of Aer Lingus, TAP Air Portugal, and Scandinavian Airlines. The lack of direct aisle access frustrates many, given how long some of the flights on these planes are.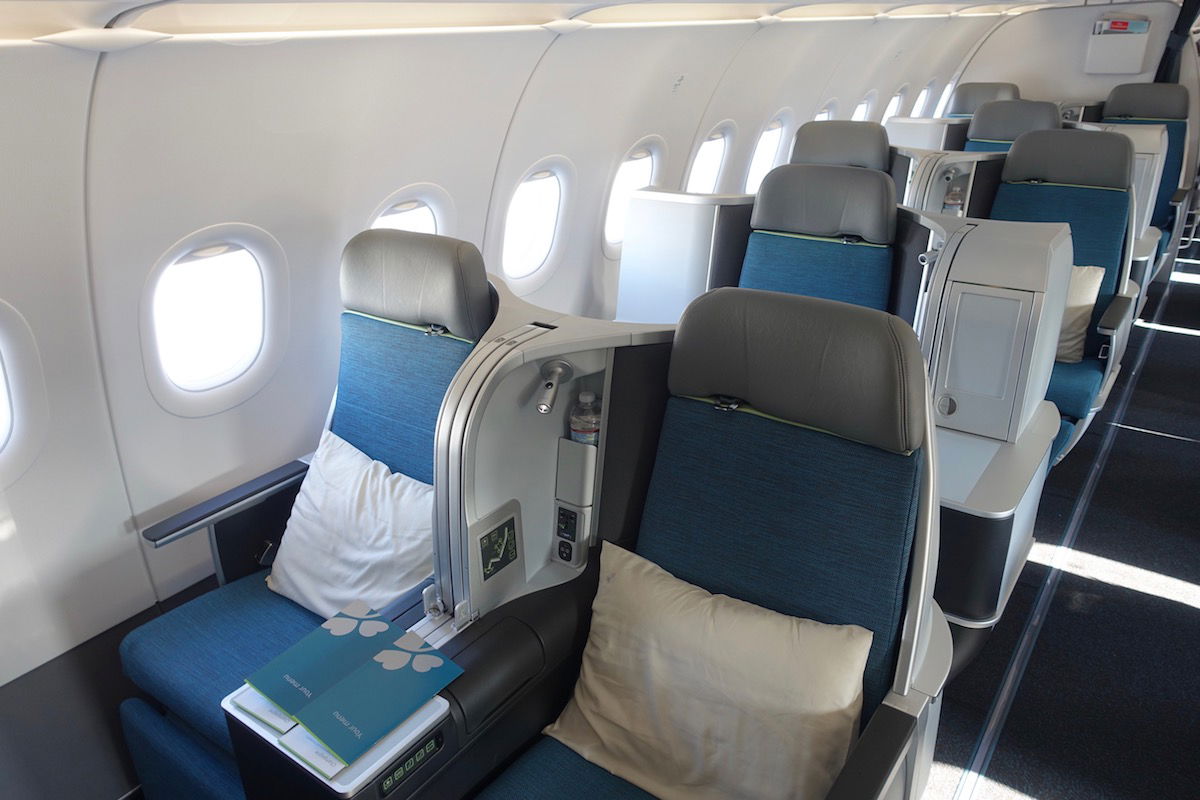 American has similar plans for its A321XLRs
American Airlines was the first major US carrier to order the Airbus A321XLR, as the airline has also ordered 50, which will be delivered starting in 2024.
Much like United, American plans to install a business class product with fully flat seats and direct aisle access, plus a premium economy cabin. Arguably American has much more of an immediate need for these planes than United does, given that American retired its entire Boeing 757 and 767 fleet during the pandemic.
American's smallest long haul aircraft is the Boeing 787, and that means there are many long haul markets that American can't currently serve.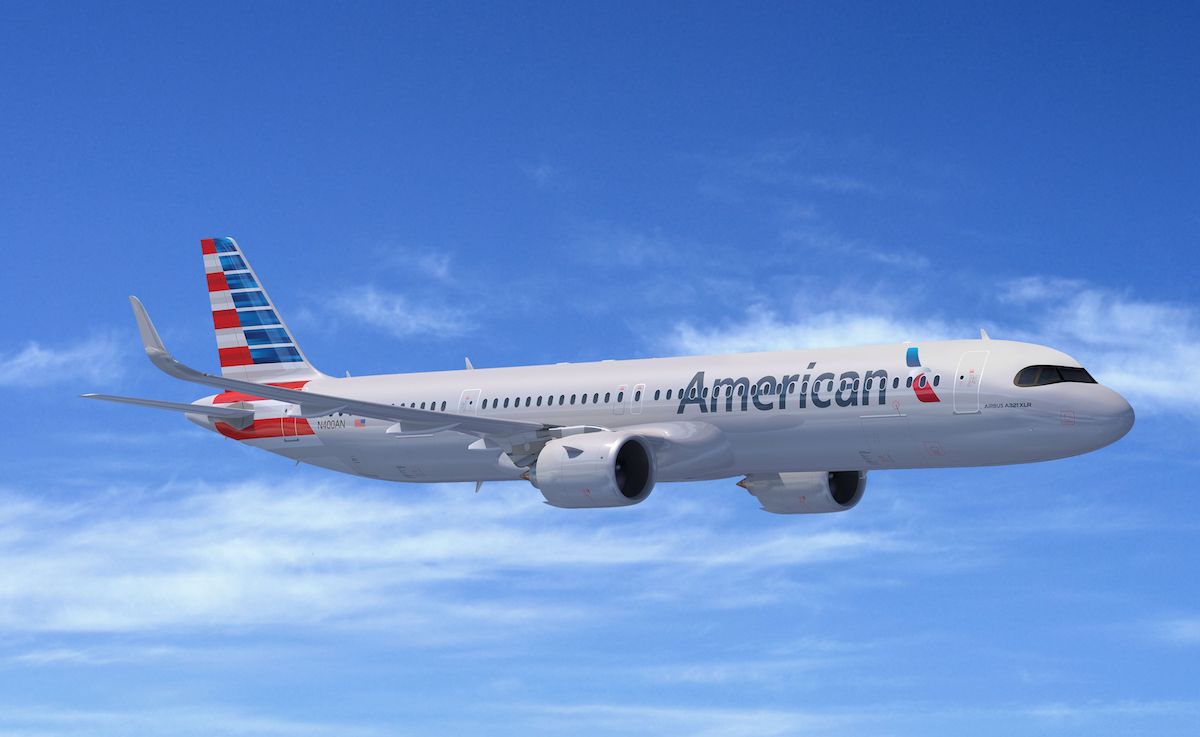 American Airlines has already revealed its new A321XLR cabins. American intends to configure its A321XLRs in a three-cabin layout, with business class, premium economy, and economy. In business class, the planes will have herringbone seats, so they'll be quite similar to those on JetBlue and United.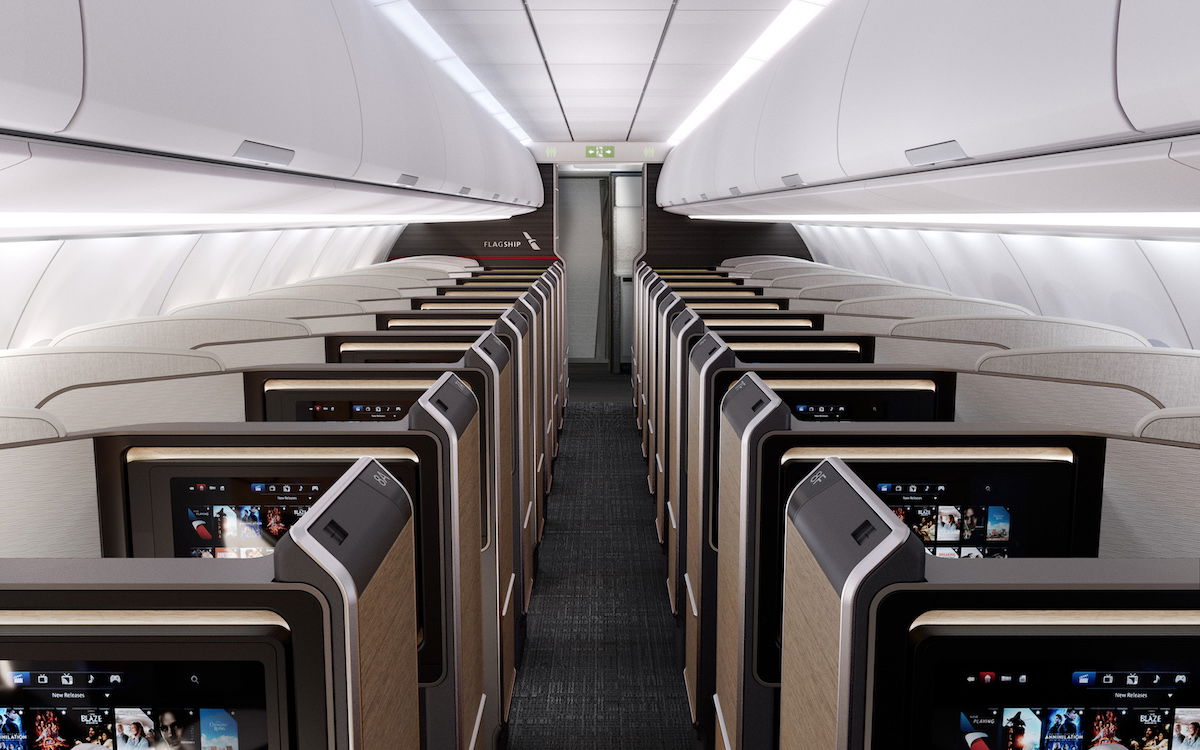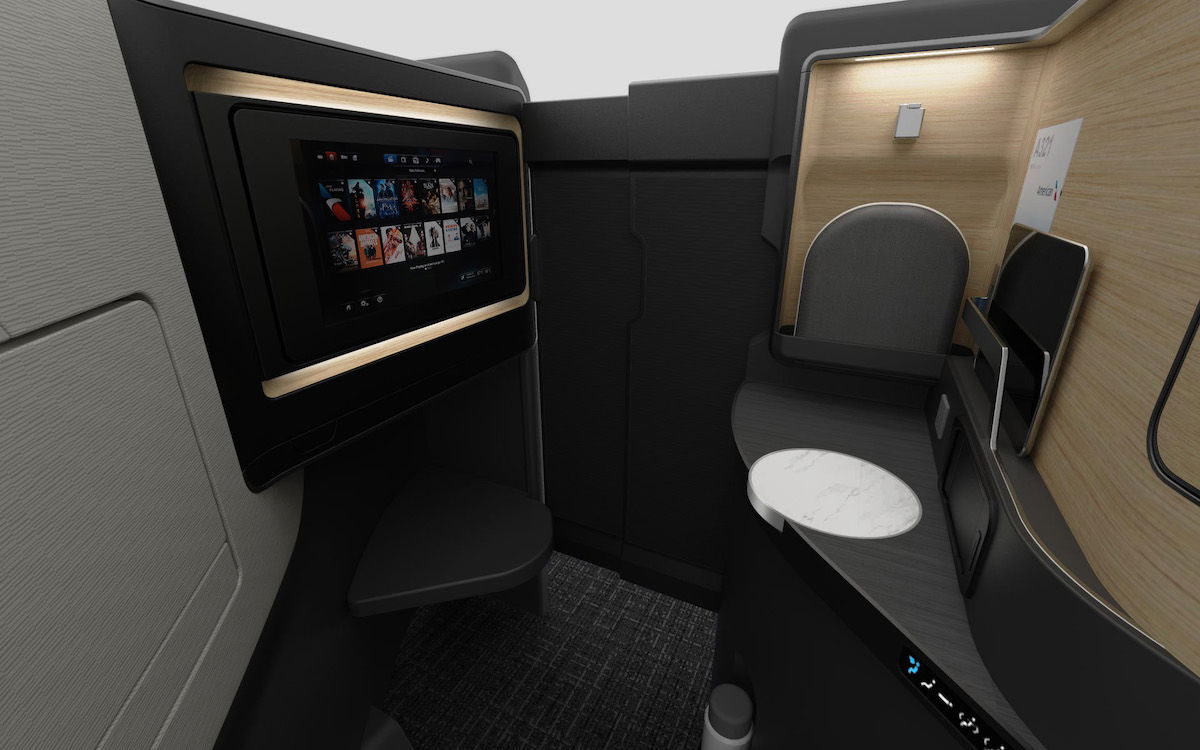 Premium economy will be in a 2-2 configuration, and will be quite similar to domestic first class.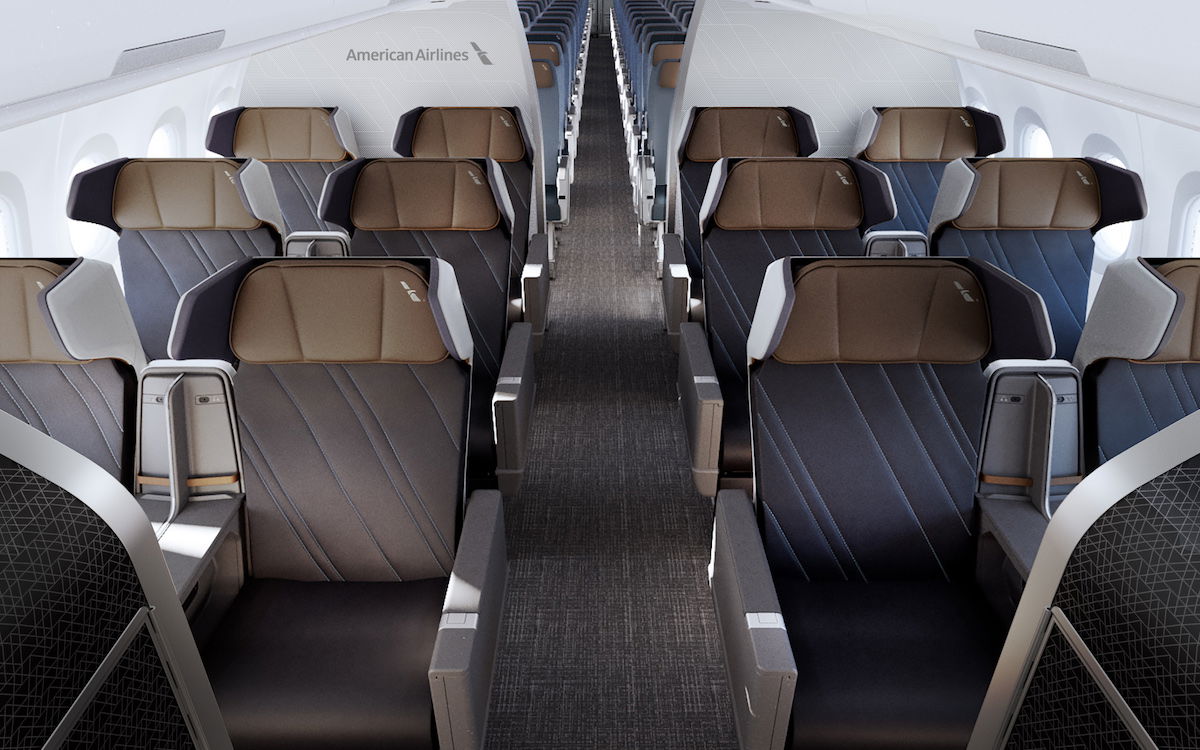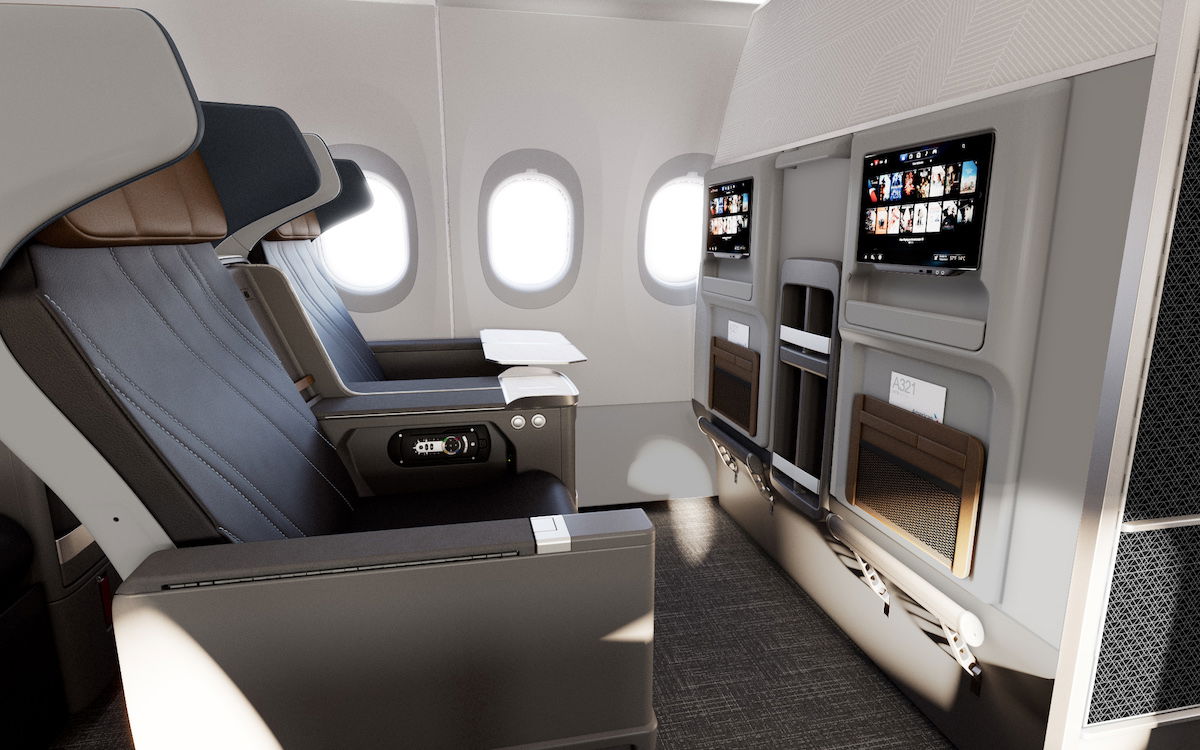 Bottom line
In a couple of years, United Airlines is expected to start taking delivery of Airbus A321XLR aircraft, which should feature a good inflight product, at least for a narrow body. United's A321XLRs are expected to be in a premium configuration, featuring new Polaris business class seats with direct aisle access and doors, as well as a Premium Plus premium economy cabin.
Unfortunately what we know so far about the new Polaris business class cabins is at the lower end of my expectations. The airline intends to install quite dense herringbone seats on these planes. I'd expect this to be even denser than JetBlue Mint, and unfortunately the airline didn't elect to go with reverse herringbone seats.
What do you make of United's upcoming Airbus A321XLRs?