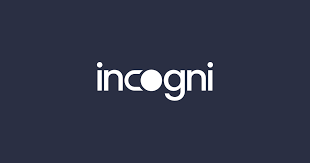 From iconic Neapolitan classics to innovative concoctions in trendy locales, the Naples cocktail scene offers an exquisite blend of flavors and ambiance, redefining the art of mixology with every sip.
With its seductive bad-boy charm and uninhibited energy, Naples perfectly embodies Italy's aperitivo culture — an epicurean ritual that's all about living in the moment and whetting one's appetite. Known for its baretti (tiny hole-in-the-wall bars), the city's cocktail scene is as diverse as its neighborhoods. Venture into the gritty authenticity of the Spanish Quarter, where no-frills drinking takes centre stage, or wander through the bustling streets of the Centro Storico, alive with the buzz of tourists and students, to sip inside a bookshop or even a museum. For the discerning imbiber, the well-heeled district of Chiaia awaits, or, for a unique experience with splendid city views, ascend to Vomero. In Naples, drinking responsibly means visiting a friggatoria (fry shop) before embarking on your cocktail journey.
 Cammarota Spritz
When it comes to value, even in a highly affordable food and drinks haven like Naples, Cammarota Spritz is king, offering all its drinks at just one euro. You won't be surprised to hear that spritzs (Campari, Aperol and other varieties) are the main attraction, but there are vini rossi and bianchi to try, too, if you dare. Located in the sprawling Quartieri Spagnoli (Spanish Quarter), it's an unpretentious baretti that oozes character. Seating is a luxury not on offer, but the charm lies in the vibrant congregation of young folks and students jostling each other good-naturedly outside. This isn't the cocktail bar in which to linger all night, but a visit to Cammarota Spritz is a rite of passage; a quintessential Naples experience.
Vico Lungo Teatro Nuovo, 31, 80134 Napoli
Fonoteca
A journey to the hilltop district of Vomero uncovers a hidden gem: Fonoteca, an independent record store-slash-cocktail-bar. The venue buzzes with live music, dancing, and excited chatter, and it's not uncommon to spot regulars perched on bar stools, engrossed in conversation with the staff. Fonoteca not only crafts a handful of reasonably priced cocktails (with real highlights including their smoked rosemary Old Fashioned and fresh-as-you-like Bloody Mary), but also serves snacks and copious antipasti. 
Via Raffaele Morghen, 31 c/f, 80127 Napoli
L'Antiquario
For a trendy tipple, look no further than L'Antiquario, located in the swanky Chiaia district. While the speakeasy-style establishment claims to be 'hidden but not invisible', it's hardly concealed, with swathes of patrons queueing outside (reverberations of the hype from the bar's ranking on the World's 50 Best Bars list.) It unapolagetically embraces the speakeasy clichés: a bell to ring to gain entry, dim lighting, plush velvet chairs, soothing jazz, a smooth mahogany counter, and a parade of stylish visitors. Leading the mixology magic is co-founder Alex Frezza, whose creations are dynamic and tasty, ranging from the decadent 'Veiled Christ' (bourbon, Martini, cherry liqueur, absinthe and bitters), to the fruity 'Corricella', combining limoncello, gin and basil. 
Via Vannella Gaetani, 2, 80121 Napoli 
Museum Café
Museum Café sits in the prime location of the Centro Storico – the historical heart of the city. Pore over a selection of drinks as visually striking as the ancient sculptures, artworks, and jewelry on display. The venue features a courtyard shaded with large umbrellas, while the interior's exposed brick and low ceilings set a moodier tone. Knowledgeable staff combine art appreciation with mixology expertise, sharing insights on 18th-century artefacts while shaking up frothy whiskey sours. Each cocktail is named after figures from classical mythology: there's the light and refreshing 'Priapo', a tantalizing blend of gin, cucumber and lime, with a hint of hot honey, or the bolder 'Curniciello', with mezcal, tequila, grapefruit juice, Drambuie, and smoked paprika. An entirely vegetarian menu is on offer to accompany the drinks.
Largo corpo di napoli, 3, 80134 Napoli 
Libreria Berisio
Tucked away in the Centro Storico, Libreria Berisio is a used bookstore, café, and cocktail bar all in one. Open since 1956 (then operating solely as a bookstore), this eclectic establishment exudes a warm and unpretentious atmosphere, with live jazz music and a colorful crowd. Weekends come alive as patrons savor brilliant craft cocktails — including the cult favourite '515' (a fruity concoction made with Amaretto, apricot brandy, and freshly squeezed orange juice), not to mention almost 30 gin-based options. The quirky façade mirrors the lively surroundings, while inside, walls lined with books create cosy nooks where people sip their drinks over a game of chess.
Via Port'Alba, 28, 80134 Napoli
Officina Ba-Bar
Officina is confidently chic and understated. With its sultry black facade and minimalist interiors, it presents a refreshing contrast to the bustling energy of Naples. Located near the seafront, the bar strikes a balance between effortlessly cool and warmly inviting, with a mix of locals, expats and tourists creating a buzzing atmosphere. Whether you're savoring a classic Aperol spritz or something more daring (say, a basil-infused Whiskey Smash), Officina offers a cocktail selection to satisfy every palate. And let's not forget the culinary delights – Ba-Bar serves refined Italian favorites and delectable Mediterranean-inspired dishes. This isn't the most budget-friendly cocktail bar in the city, but it certainly stands as one of the most sophisticated.
Via Santa Lucia, 169, 80132 Napoli
Spazio Nea
Niched within the Plaza Bellini, Spazio Nea combines a contemporary art space with a stylish, fairy-light strung cocktail bar. On the charming square, the chattering bohemian crowd casually mingles with 4th-century ruins, while stand-up comedy and theatrical performances take place most evenings. The cocktail menu boasts a harmonious fusion of expertly mixed classics like mojitos and Piña Coladas, alongside contemporary creations that celebrate seasonal produce — all of which can be enjoyed on the terrace. Friendly staff add to the welcoming vibe.
Via Santa Maria di Costantinopoli, 53, Piazza Bellini, 59, 80138 Napoli