Ethiopian Airlines will shortly be changing where it does its middle-of-the-night refueling on select flights to North America…
Ethiopian Airlines flights to North America need to refuel
For some background, Ethiopian Airlines can't operate any of its flights from Ethiopia to North America nonstop (at least not without majorly restricting passengers or cargo). Many people are confused by that, because some of Ethiopian's destinations in North America are only 7,000 or so miles from Addis Ababa, which would ordinarily be within range for an Airbus A350 or Boeing 787 (both of which the airline operates).
The reason that a stop is required is because Addis Ababa Airport (ADD) is at an altitude of around 7,700 feet, so it's one of the highest altitude airport hubs in the world. Altitude can impact takeoff performance, so planes have a lot more operational restrictions that they would if departing from an airport at sea level.
Ethiopian Airlines deals with this situation by taking one of two approaches with its routes to North America:
Some flights just have a refueling stop on the westbound sector, and then operate nonstop on the eastbound sector; in these situations, the westbound stop is purely technical, so no one gets on or off
Some flights operate as fifth freedom services, where Ethiopian Airlines stops somewhere on both the eastbound and westbound sector, to serve yet another market; Ethiopian operates some flights via Lome, Togo (LFW), and some via Abidjan, Côte d'Ivoire (ABJ)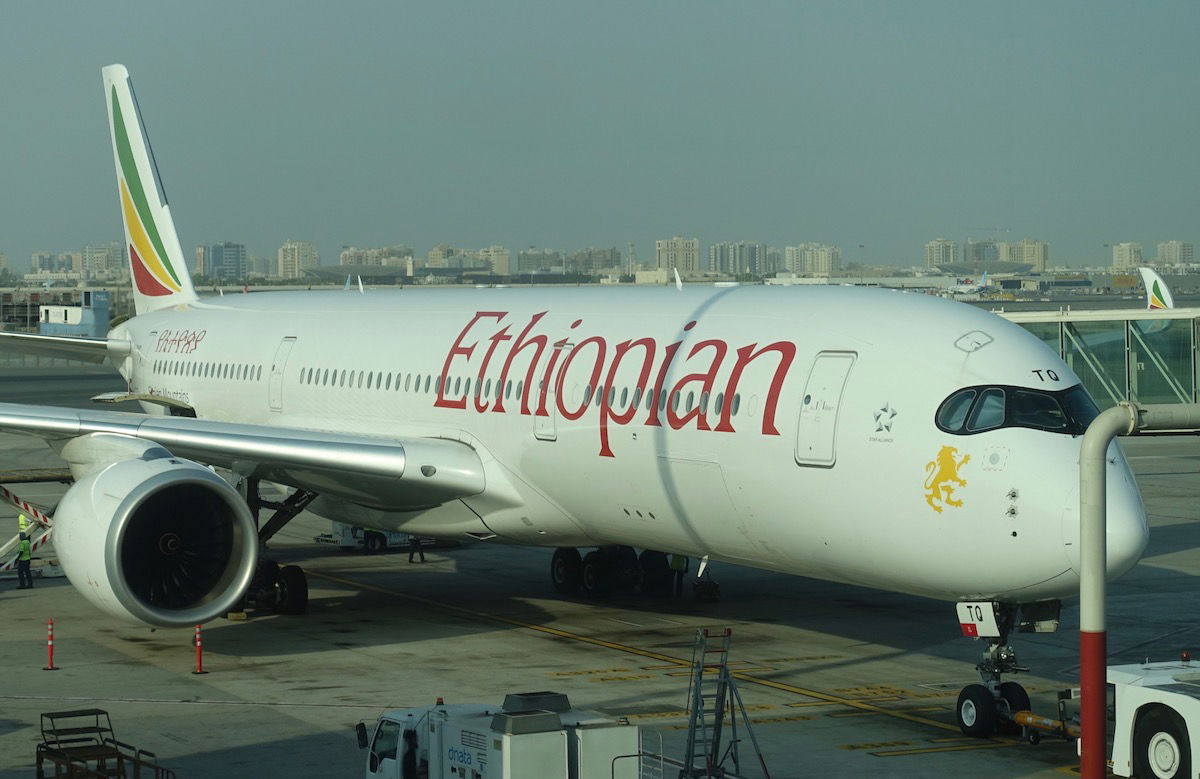 Ethiopian Airlines refueling stop moves to Rome
As of the start of the winter 2023 schedule (which kicks in as of late October), Ethiopian will be changing where North America flights with a technical stop on the westbound sector refuel. Specifically, the airline will be changing this refueling stop from Dublin Airport (DUB) to Rome Airport (FCO). This impacts the carrier's services to Atlanta (ATL), Chicago (ORD), Toronto, (YYZ), and Washington (IAD).
Between 2AM and 4AM most mornings, you'll now find four Ethiopian Airlines jets taking off and landing at Rome Airport, rather than Dublin Airport. Interestingly in 2015, Ethiopian switched its refueling stop from Rome to Dublin, and now the airline is returning.
So, why is Ethiopian switching where it refuels? Well, Dublin Airport is currently being forced to reduce the number of night flights. Specifically, between 11PM and 7AM, the airport is restricted to a total of 65 flights. As you'd expect, simple refueling stops are probably the lowest priority for the airport, since this doesn't actually serve the local community or bring more air travelers to the airport. So that's why the airline is moving to Rome.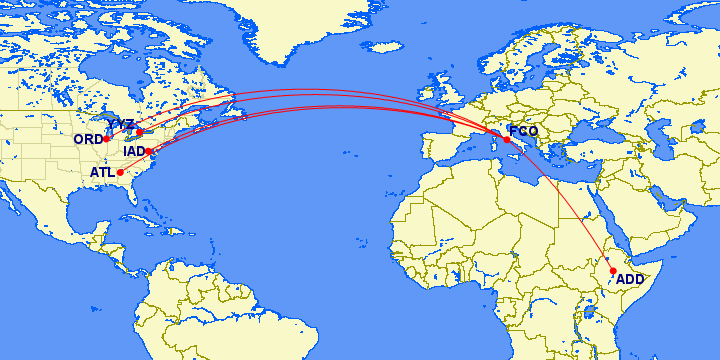 Bottom line
In the coming days, Ethiopian Airlines will be moving its refueling stop for select North America flights from Dublin to Rome. The stop is needed due to the altitude of Addis Ababa. The stop in Dublin is no longer possible due to a new limit on nighttime flights, so the airline is instead moving to Rome.
So if you happen to be plane spotting at Rome Airport between 2AM and 4AM (as one does) and notice a procession of Ethiopian Airlines jets landing there, now you know why…