All Nippon Airways is the Airbus A380 operator with the smallest fleet of these aircraft. The airline actually never really wanted these jets, but acquired them when Skymark Airlines went bankrupt, in hopes of securing the carrier's Haneda slots.
Up until now, the airline has only ever had two A380s in service, though the company has just started flying its third (and final) A380. I can't help but take a moment to reflect on how strange the carrier's approach is with this plane…
ANA A380s fly exclusively between Tokyo and Honolulu
Japanese Star Alliance member All Nippon Airways (ANA) flies its Airbus A380s exclusively on one route, between Tokyo Narita (NRT) and Honolulu (HNL). The double decker jets are even Hawaii themed, as the airline has branded these planes as the "FLYING HONU," and they're inspired by Hawaiian sea turtles. The three planes all have different colors, so each is unique.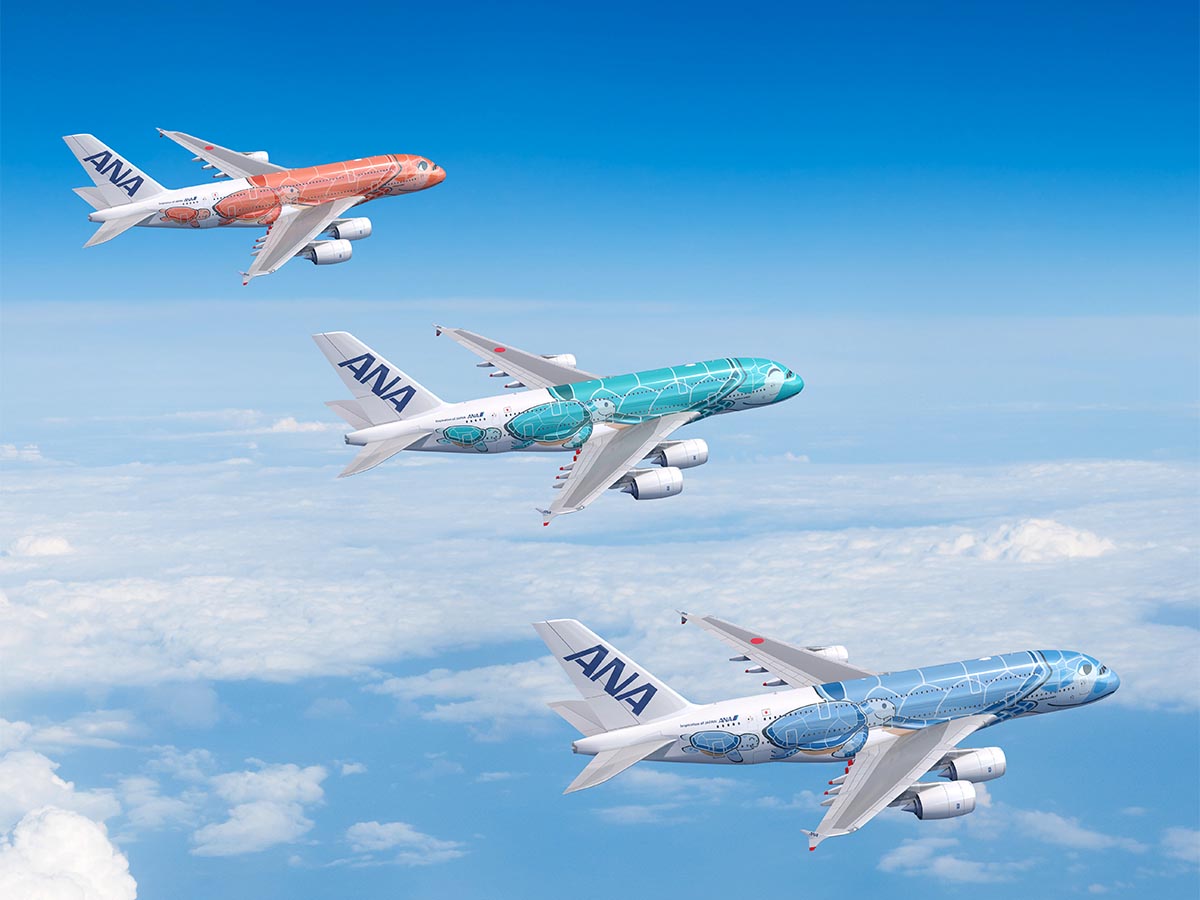 ANA has three A380s, with the registration codes JA381A, JA382A, and JA383A. The first two jets were delivered in 2019, while the third jet was only delivered in 2021, during the height of the pandemic. As a result, that plane was grounded for a long time due to lack of demand. That finally changed in the past few days, as the final A380 has finally entered service.
With the airline finally having all three A380s operational, what's the schedule for these super heavy jets? Well, All Nippon Airways is operating a total of 10 weekly flights between Tokyo and Honolulu — one frequency operates daily, while the other frequency operates three times weekly.

At ~3,800 miles, the journey between Tokyo and Honolulu isn't particularly long, and only takes around eight hours in each direction. As you can see, a single A380 can do a daily rotation, even with a significant buffer at both airports.
So I can't help but find ANA's A380 strategy to be very strange. For one, ANA is the only airline in the world that ordered an A380 specifically for a single leisure market, as no other airline has ever even considered doing something like that before.
But even with increasing service, the airline is only operating 10x weekly A380 flights between the airports, while the A380s would be capable of operating up to 21x weekly A380 flights in that market.
Now, maybe you want a spare (in theory, though with such a small fleet, that's ridiculously costly), but even so, these three planes are being utilized less than half of the time.
I'm sure ANA would consider increasing service with A380s in the market, though tourism levels in the market haven't picked up to pre-pandemic levels. The Japanese Yen is very weak compared to the US Dollar, making a holiday in Hawaii much more expensive than in the past for Japanese visitors (which is the target market for these planes).
What I find most surprising is that ANA hasn't decided to operate the A380 in another market that has sufficient demand. Are there really no other markets where ANA can profitably operate an A380, especially given the tourism boom to Japan right now?
One other random note — in late 2021 ANA introduced mixed fleet flying, whereby pilots could be rated on both the A320 and A380. That's a first among A380 operators, as far as I know. At least that means that ANA's incremental crewing costs for maintaining such a small fleet probably aren't very high.
The basics of All Nippon Airways' A380s
All Nippon Airways' Airbus A380s feature a total of 520 seats, including:
Eight first class suites, in a 1-2-1 configuration on the upper deck
56 business class seats, in a 1-2-1 configuration on the upper deck
73 premium economy seats, in a 2-3-2 configuraAt tion on the upper deck
383 economy seats, in a 3-4-3 configuration on the lower deck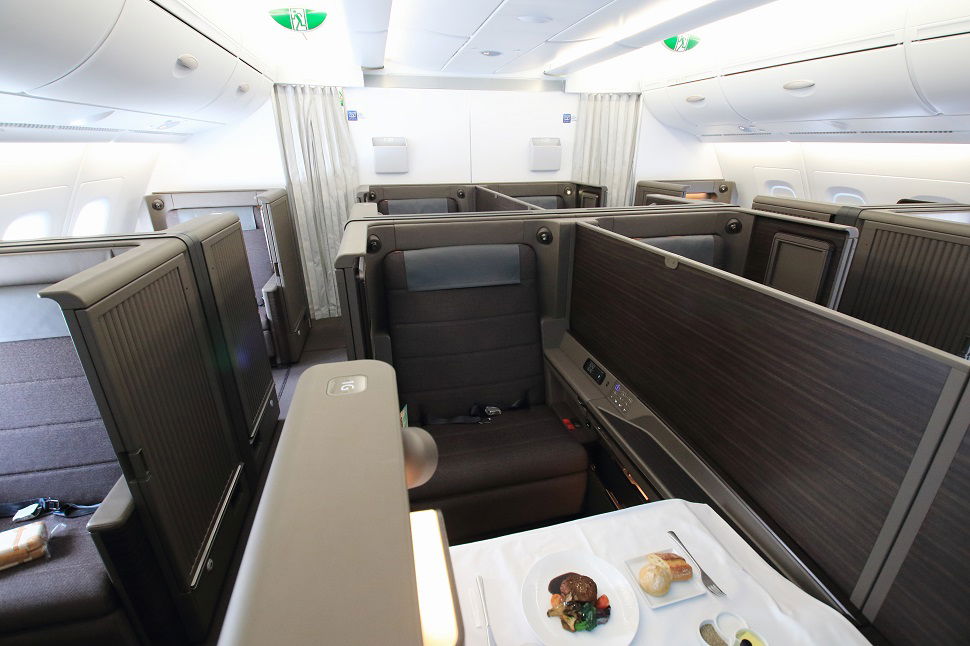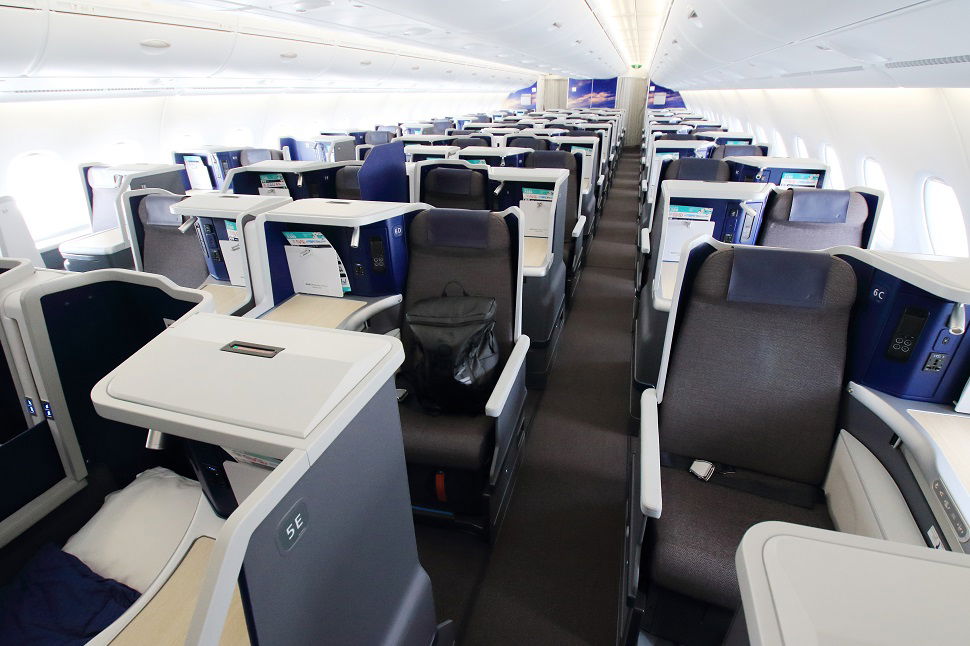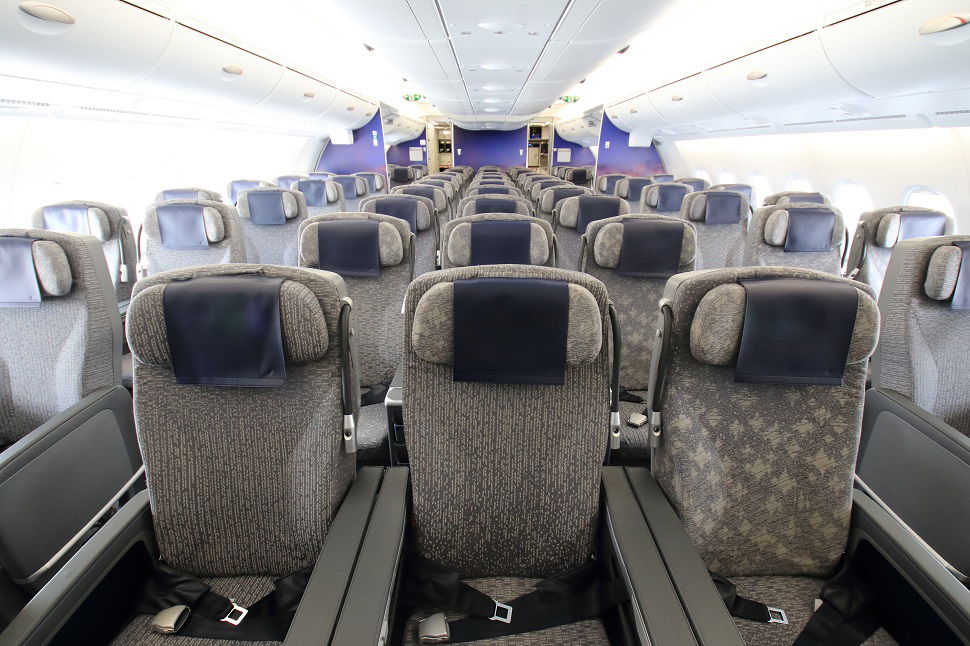 First class looks fairly similar to ANA's "The Suite" first class on the 777, while business class doesn't look as good as ANA's "The Room" business class on the 777.
Bottom line
For the first time ever, All Nippon Airways has put all three of its Airbus A380s into service. The airline is still sticking to its plan to operate the planes exclusively between Tokyo and Honolulu, yet oddly the airline is only scheduling these planes for 10 weekly flights.
With the upcoming schedule, these A380s are being utilized less than half of the time, so you'd think the airline would see potential in flying these planes somewhere else. That's especially true when you consider that Japan is currently seeing a lot more inbound tourism than outbound tourism, given the currency conversion situation.
Many airlines evolve their business strategy due to evolving market conditions, but not ANA, I guess…
What do you make of ANA's weird A380 fleet?