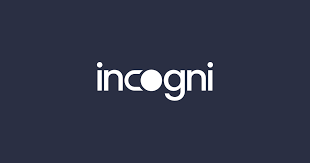 General Motors and long-time partner Honda have ended plans to build millions of affordable and smaller electric vehicles as the automakers come to terms with high interest rates and battery costs coupled with softening EV demand.
The end to the EV partnership comes 18 months after the two companies announced plans to co-develop affordable electric vehicles. The partnership centered around GM's Ultium EV platform and both automakers' robust manufacturing capabilities. Under the partnership, the automakers had expected to bring these EVs — many of which were expected to be priced under $30,000 — to North America in 2027.
"After extensive studies and analysis, we have come to a mutual decision to discontinue the program," GM spokesperson Darryll Harrison said in an emailed statement, adding that each company remains committed to affordability in the EV market. "GM's focus over the next two years will continue to be on scaling the Ultium Platform and battery cell capacity, expanding a robust domestic EV supply chain, and delivering a comprehensive portfolio of EVs across categories, including lower cost models."
The news comes a day after GM announced it would slow its launch of EVs, including backing off its the 100,000 EV production target it had for the second-half of 2023.
GM says its still committed to lower cost EVs, which today are nearly impossible to find. Earlier this year, the automaker reversed plans to kill off the Chevy Bolt EV and announced intentions to produce a next-generation version of the affordable EV hatchback.
CEO and Chair Mary Barra stuck by plans to produce the next-gen Chevy Bolt EV during the company's third-quarter earnings call Tuesday.
"Another key launch for us is the next-generation Chevrolet Bolt EV," Barra said. "I know there has been some speculation in the market as to why we are developing a new Bolt EV. Our strategy is to build — is to build on the tremendous equity we have in the brand and to do it as efficiently as possible. Our prior portfolio plans included several newly designed vehicles in the entry level segments and a capital commitment of $5 billion over the next several years."
Honda and GM have a history of working together, including a previous deal to co-develop the Honda Prologue and Acura's first EV. The two automakers are also working together with GM's self-driving car subsidiary Cruise, and jointly developed the Cruise Origin.
While GM and Honda are pulling back on their EV plans, the two companies seem to be doubling down on autonomous vehicles. GM, Cruise and Honda announced October 18 a plan to launch a robotaxi service in Japan under a new joint venture.
The companies intend to launch the service with the custom-built Cruise Origin vehicles in central Tokyo in early 2026. The service will start with dozens of Cruise Origins. The fleet will eventually expand to 500 Cruise Origin vehicles, the companies said, adding that the plan is to scale the service area beyond central Tokyo.
It's unclear if Cruise's recent suspension of its robotaxi permits in California puts this partnership at risk.