A new kind of Boeing 777 will soon join Air New Zealand's fleet, and it's one that passengers should look forward to…
Air New Zealand picks up former Cathay Pacific 777
Air New Zealand's long haul fleet currently consists of Boeing 777s and 787s. Since New Zealand has reopened its borders, there has been a lot of demand for travel to the country, and the airline hasn't had enough planes to meet this demand.
Air New Zealand will shortly have an additional Boeing 777 join its fleet, which is being leased from Air Lease Corporation for a period of three years. Specifically, Air New Zealand will start flying a 14-year-old Boeing 777-300ER with the registration code ZK-OKU, which previously flew for Cathay Pacific.
Since this aircraft is no longer operated or leased by Cathay Pacific, you can expect that this will be a dry lease, meaning that it will be Air New Zealand crews operating these flights. Cathay Pacific no longer has anything to do with this plane.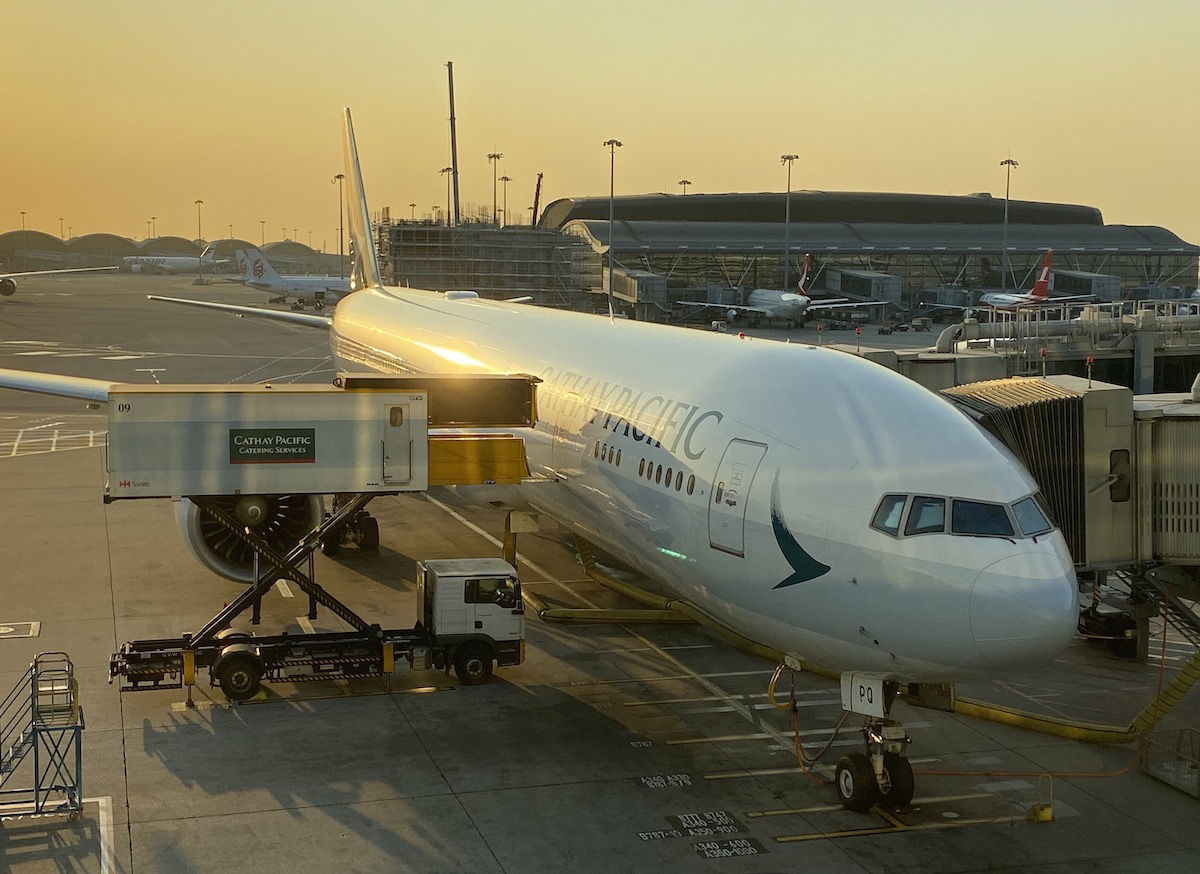 This Boeing 777 is great news for passengers
What's most interesting here is that Air New Zealand doesn't plan to make any changes to the cabin of these jets, which is fair enough, given that this is a lease. So these planes will maintain Cathay Pacific's four cabin layout. This is especially good news for business class passengers.
While Air New Zealand plans to introduce a new business class product in 2024, the carrier's current herringbone business class is uncompetitive nowadays.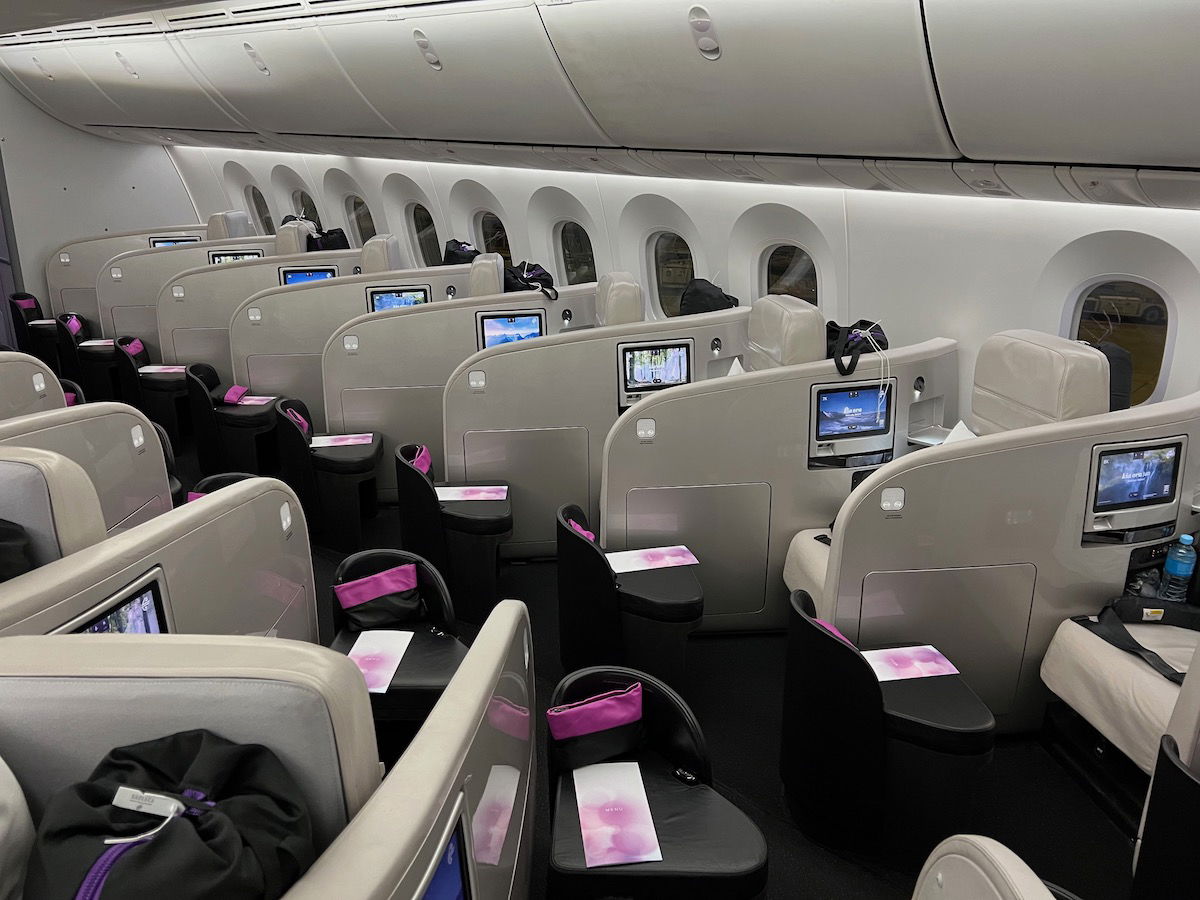 By comparison, this Boeing 777 will feature reverse herringbone seats in business class, representing a significant improvement over Air New Zealand's product.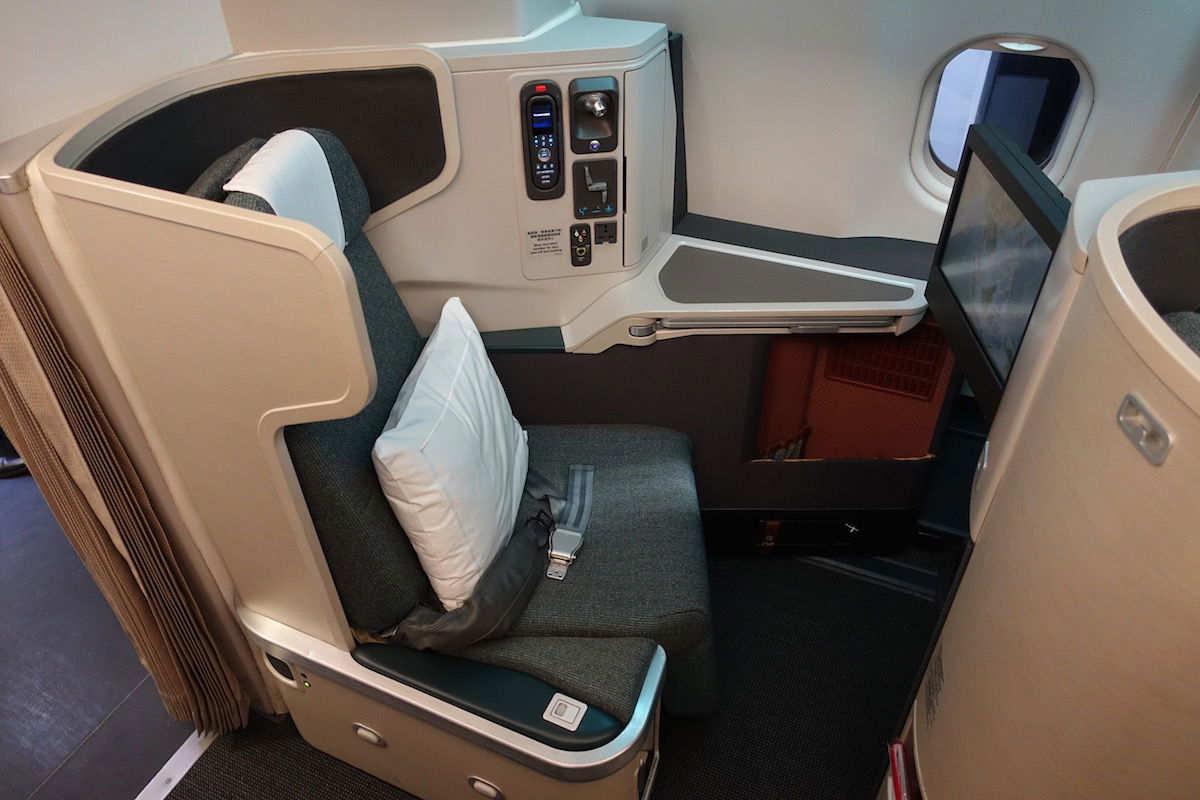 These planes also have six first class seats, and passengers seated in these will receive exactly the same service as in business class.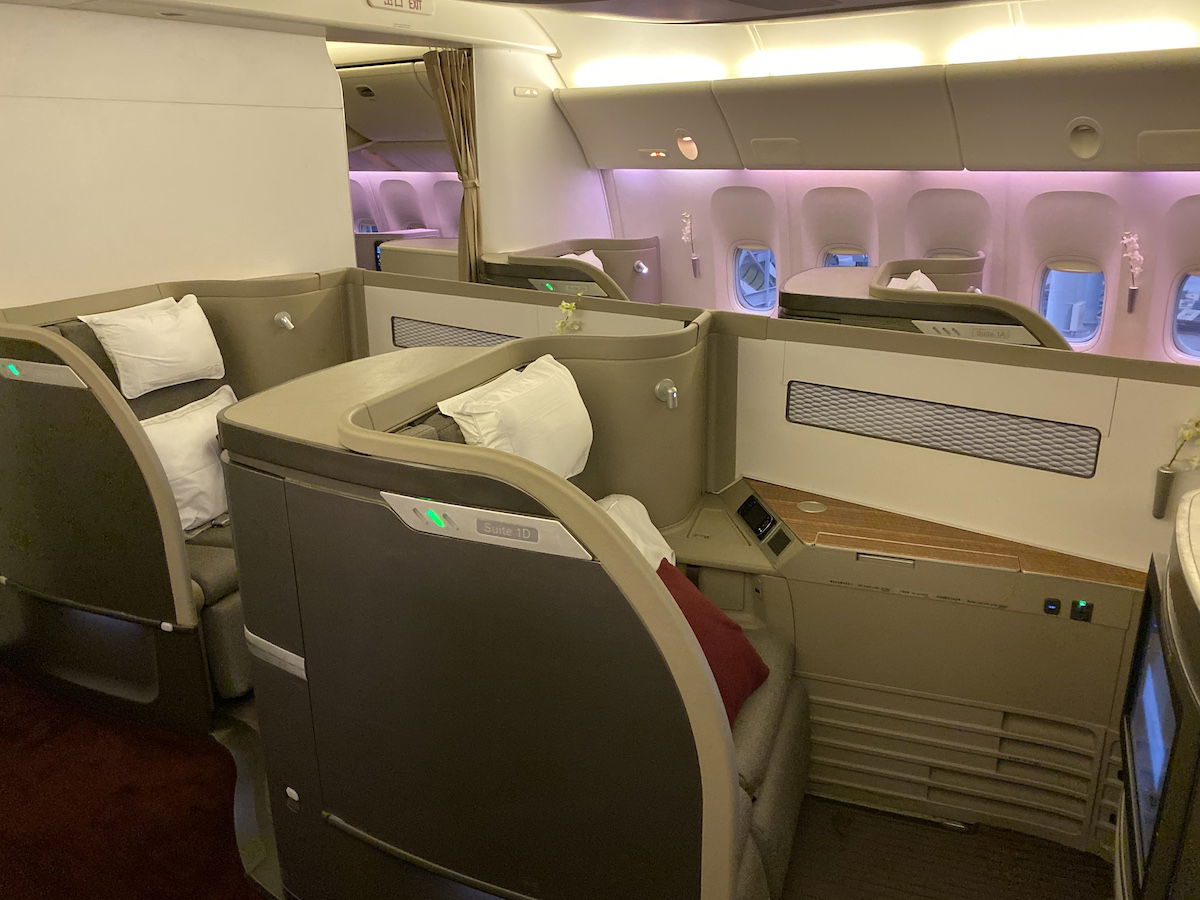 So, how do you assign these seats? At least on long haul routes, it seems that they're bookable for an extra 590 NZD per person (~343 USD). Honestly, that premium seems fair given the quality of this product plus the length of this flight.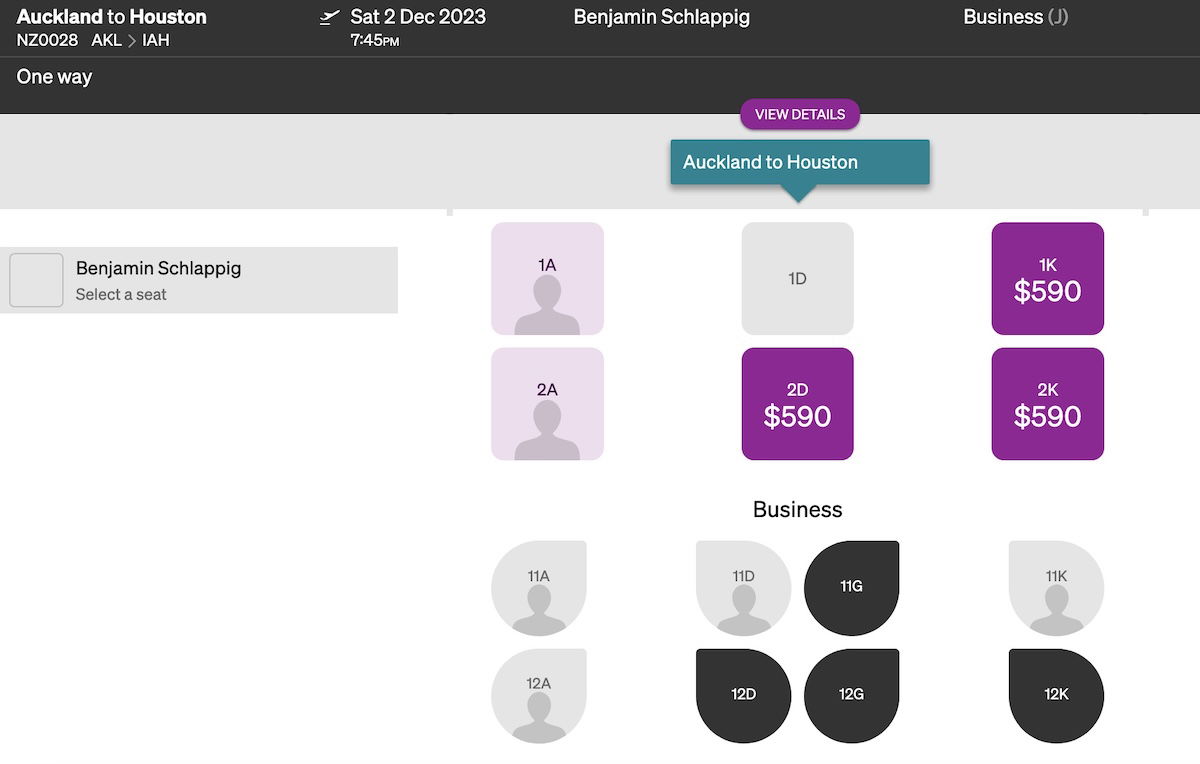 Former Cathay Pacific 777 will fly to Houston & Melbourne
Where will Air New Zealand fly this special Boeing 777? For the upcoming peak New Zealand summer season (winter in the United States), Air New Zealand will primarily fly the jet to both Houston and Melbourne. Here are the details, per AeroRoutes:
As of November 30, 2023, the plane will fly 3x weekly between Auckland (AKL) and Houston (IAH)
As of November 17, 2023, the plane will fly 3x weekly between Auckland (AKL) and Melbourne (MEL)
So the aircraft will essentially fly rotations from Houston to Auckland to Melbourne and back.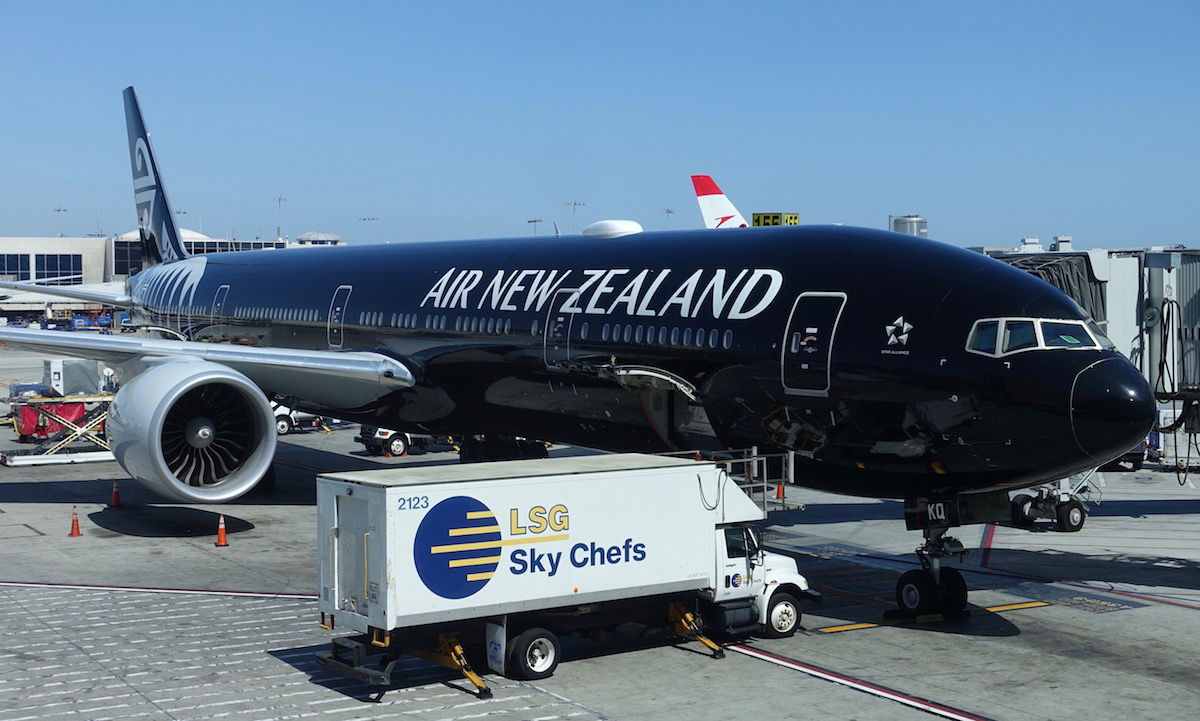 Bottom line
Air New Zealand is leasing a former Cathay Pacific Boeing 777 for a period of three years, in order to meet the increased demand until the airline can grow its fleet. This plane is maintaining the same interior it had while at Cathay Pacific, meaning it'll be in a four class layout.
This is especially good news in business class, given that this plane has reverse herringbone seats, while Cathay Pacific's standard business class seats are in a herringbone configuration. Furthermore, these planes have first class seats, which can be reserved for an extra fee.
What do you make of Air New Zealand's newest Boeing 777 addition?