El Salvador has just implemented the world's most expensive airport tariff under the guise of improving the airport, but it only applies to some passengers (thanks to Alex for flagging this).
El Salvador's new "airport improvement tariff"
As of October 23, 2023, El Salvador International Airport (SAL) has a new "airport improvement tariff" for passengers. This was implemented by the Autonomous Port Executive Commission (CEPA), which manages the airport. As the government describes this, President Nayib Bukele is working hard on modernizing the country's main airport, "in order to provide a first-class service to all users."
This is hardly the first time we've seen an airport add a fee for passengers to fund improvements. So, how much is the fee? A few dollars per passenger? Nope…
The new tariff is $1,000 per passenger, plus a 13% tax, for a total of $1,130 per passenger. That's not a typo. $1,130. And yes, we're talking USD. And yes, there's a tax on… the tax?
Oh, there's one other important detail. You only have to pay this fee if you're a national of one of 57 countries, including every country in Africa, plus India. It's the responsibility of the airline to collect this tariff prior to boarding a flight to El Salvador, and it even applies retroactively if you booked your ticket prior to this new fee being announced.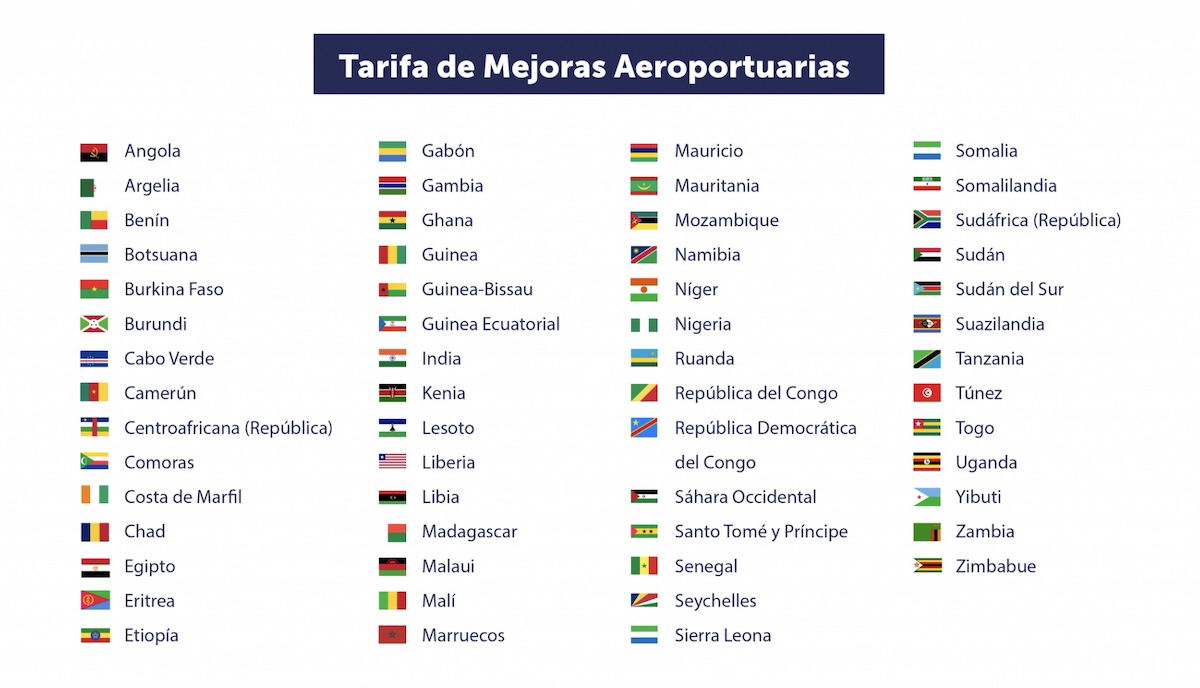 What's the motive for El Salvador's new airport fee?
It's pretty clear what's going on here. This new airport fee is a way for El Salvador to discourage travelers from Africa and India from trying to travel to El Salvador. The country is trying to spin this as something that's intended to help fund airport improvements, but if that were the case, the country would just charge each airline passenger a small tax, rather than taxing a tiny percentage of passengers an unreasonably large amount.
Now, the exact motive for why El Salvador wants to prevent travelers from these countries from traveling through El Salvador is something I can't say with certainty. Is El Salvador seeing a lot of people traveling from Africa and India and then staying in El Salvador?
Or does this have something to do with people traveling from Africa and India to the United States via El Salvador? Many migrants enter the United States via Central America, and Brian Nicholas, the United States' Assistant Secretary for Western Hemisphere Affairs, did recently meet with El Salvador's President.
Bottom line
El Salvador is adding an "airport improvement tariff," intended to help fund modernization of the country's international airport. That's the only part of this story that's normal, though. The tariff is $1,130 per person, and is collected before departure. It also only applies to nationals of 57 countries, including all countries in Africa, plus India.
The intent of this tariff is pretty clear, as El Salvador wants to deter nationals of those countries from visiting. We can only speculate on exactly why, though.
What's your take on El Salvador's new travel fee?