Air France-KLM Flying Blue is one of the all-around most useful frequent flyer programs, and in particular is the best option for snagging Air France and KLM awards across the Atlantic. Well, the program has just become even more lucrative, as award pricing in most markets has just been decreased. Talk about something that counters the trend!
Flying Blue standardizes & reduces award pricing
Flying Blue has dynamic award pricing, so there's a huge variance to how many miles you'll pay for an award ticket. When the airline does have saver level award availability, pricing has historically been quite attractive, though has varied based on the origin and destination, even for travel between the same regions.
Ben Lipsey, the Director of Flying Blue, has confirmed that the program is introducing a new pricing model for award flights, which will overwhelmingly see the cost of saver level award tickets reduced. Specifically:
In business class, 71% of markets will require fewer miles
In premium economy, 68% or markets will require fewer miles
In economy class, 66% of markets will require fewer miles
He explains that the new pricing is still in the process of being rolled out, particularly for fifth freedom flights, so we'll have to stay tuned for that. Looking at the United States, Flying Blue has standardized saver level award costs across the Atlantic (to Europe), as follows:
One-way economy awards cost 20,000 miles
One-way premium economy awards cost 35,000 miles
One-way business awards cost 50,000 miles
In certain markets, economy and premium economy awards previously cost less, while across the board, business class awards across the Atlantic previously cost more. Business class awards used to cost 55,000-80,000 miles, and now cost 50,000 miles. Yes, this applies even from markets like Los Angeles and Miami, which were previously typically at the higher end of that pricing.


It can sometimes be tough to find business class saver level award availability with Air France or KLM, so this is where the secret award calendar comes in handy. While Flying Blue does have some carrier imposed surcharges, they're mild in the scheme of things — expect to pay around $200 in fees for a one-way business class award.
Flying Blue is transfer partners with American Express Membership Rewards, Capital One, Chase Ultimate Rewards, and Citi ThankYou, so these miles are easy to come by. We often even see transfer bonuses.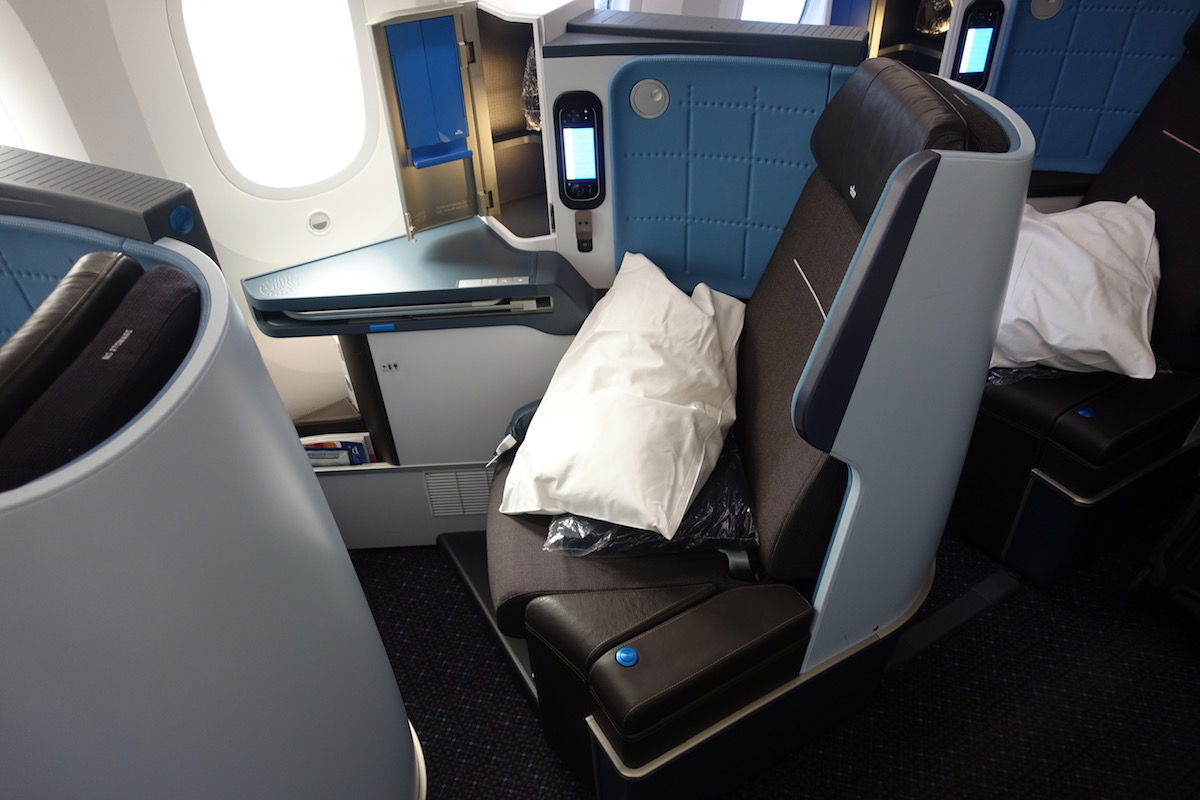 What an awesome & rare change!
We've seen so many frequent flyer program devaluations in recent years, so it's refreshing to see a program making a genuinely positive change. Flying Blue has made some other improvements recently, including the introduction of free stopovers, as well as new partner first class awards. I'm impressed by what Flying Blue leadership is doing here.
50,000 miles for business class across the Atlantic is an unbelievably good deal, especially when you consider that you can have a stopover. It's also even better when you factor in how frequently we see transfer bonuses to Flying Blue from transferable points currencies.
Logically, some people are probably wondering what the catch is. Why would a frequent flyer program actually make a positive change like this? As the saying goes, "if it sounds too good to be true, it probably is." A few thoughts:
A vast majority of dates only have award availability at the non-saver level, so this isn't going to be some massive cost center for the program, since these saver seats are almost always going to be seats that would otherwise be empty
Having industry-leading award pricing creates a lot of engagement in the program and gets people to sign up for Flying Blue, and it's easier to monetize those kinds of customers
I think there's merit to having standardized saver level award pricing, since it eliminates some confusion that people may have about the program, and puts Flying Blue more front-of-mind for consumers
There's also something to be said for having attractive premium cabin award pricing, because just about any airline executive will tell you that once a customer flies in a premium cabin at least once, they're more likely to purchase it in the future
My only concern is that Delta owns a small stake in Air France-KLM, and I'm worried they might have some serious issues with one of "their" airlines actually making positive loyalty program changes.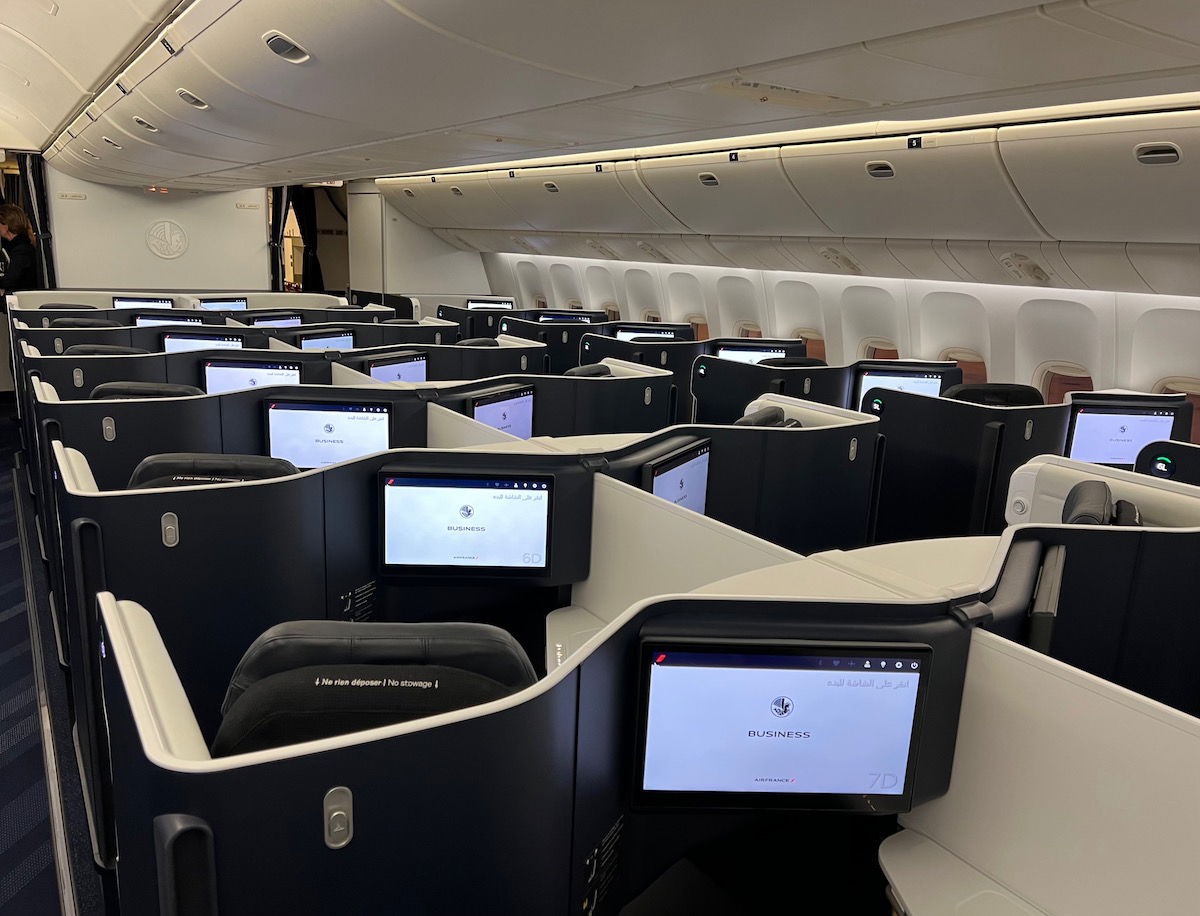 Bottom line
Air France-KLM Flying Blue is adjusting its award pricing. The program is standardizing award pricing in certain regions, and in a vast majority of cases, this is resulting in lower saver level award costs. You can now expect to pay just 50,000 Flying Blue miles for a one-way business class award between the United States and Europe.
It's awesome to see the Flying Blue program lower award costs in most markets, since that's something you almost never see nowadays.
What do you make of Flying Blue adjusting award pricing?