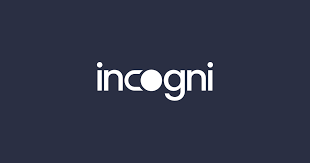 ORLANDO, Fla. — Amanda Serrano joked after Friday night's bout that, after all of that, she still had enough energy to hold up her belts.
After throwing more than 1,100 punches in the first unified women's championship fight contested at 12 three-minute rounds, Serrano beat Danila Ramos by unanimous decision, earning three 120-108 scores to retain the IBF, WBO and WBA titles. Later on, she joked she could have gone a couple of more rounds, too.
It was a night Serrano had hoped would be a potential change for women's boxing.
"What's so funny is that when I was in there, I really couldn't feel the difference," Serrano said. "In the sixth round, I was like, is it really three minutes or did they go back to two minutes?
"I felt good. I was in really good shape. I trained really hard for this fight knowing I had to go out there and prove to everybody, prove people right or prove people wrong, that women can do whatever they put their minds to."
Serrano and Ramos showed they could do that — same as any male fighters. At the end, Serrano and Ramos hugged near the center of the ring. There were no knockdowns, no dynamic finishes — just a strong 12-round fight for the WBA, WBO and IBF featherweight titles.
It was a fight Serrano wanted for a while and one Ramos took nearly immediately, understanding the ramifications of being one half of history.
"I knew this was the time," Ramos said through an interpreter. "This was the time for me to come through, come by and to let the world meet me. I've have always been a woman who fought for equality and women's rights."
It was in the championship rounds, where Serrano and Ramos had not been before, where the fight had its most electrifying moments. Chants of "Amanda! Amanda! Amanda!" reverberated throughout the sellout crowd at the Caribe Royale in Orlando, where Puerto Rican flags sat on every seat and were waved liberally throughout the night.
Serrano shined in those rounds. Her best punch of the night might have been a straight right in the 10th, which landed flush on Ramos' head. Serrano came close to getting a stoppage in that round, bringing the crowd to its feet for one of the few times all night.
It had been a vintage half-round from Serrano, what she had so often shown in the two-minute-round fights she'd been in for more than a decade. It continued throughout the 11th round as well, with the Serrano punching Ramos around the ring.
Serrano (46-2-1, 30 KO) landed 338 of 1,103 punches — averaging 92 punches a round, reminiscent of her typical style. Ramos (12-3, 1 KO) averaged 71 punches a round and landed 120 of 846 punches.
And at the end, Serrano made it clear she wants to fight only three-minute rounds going forward. Her team said that as well — insisting they would not take on potential challengers Skye Nicolson or Alycia Baumgardner if they wanted to fight at two minutes.
At this point in her career, Serrano said, three minutes is what she wants to do.
"She's the 'A side,'" Serrano's promoter, Nakisa Bidarian said. "She's the decision maker. You want to fight Amanda Serrano, you come to Amanda Serrano's house."
It started, too, like a typical men's fight, with both Serrano and Ramos feeling each other out over the first few rounds. Serrano and her trainer, Jordan Maldonado, said that was part of the plan — see what worked and what didn't.
"I had to," Serrano said. "It was the first 12, 3-minute rounds. I want to make sure I just didn't give it everything I had in the first couple rounds just in case."
Certainly more than they would in a typical two-minute-round women's fight. By the third, though, Serrano's typical aggressive style started to pick up.
Serrano landed some quality shots toward the end of the round. In the fourth, Serrano chased Ramos essentially around the ring, landing punch after punch as the clear aggressor, getting one of the first in-fight rises out of the crowd all night. Serrano had her typical flurries in the fifth, using her continuous, forward-moving style.
Friday night's card felt like a Puerto Rican celebration throughout, featuring several fighters from the island. During Serrano's walkout, Puerto Rican fighter Edgar Berlanga accompanied her while holding one of her belts, as the song "DE CAROLINA," by Rauw Alejandro and DJ Playero, played through the loudspeakers.
Afterward, Serrano joked she would celebrate how she often does — with a burger and a milkshake, one perhaps even more necessary after fighting for 36 minutes instead of 20.