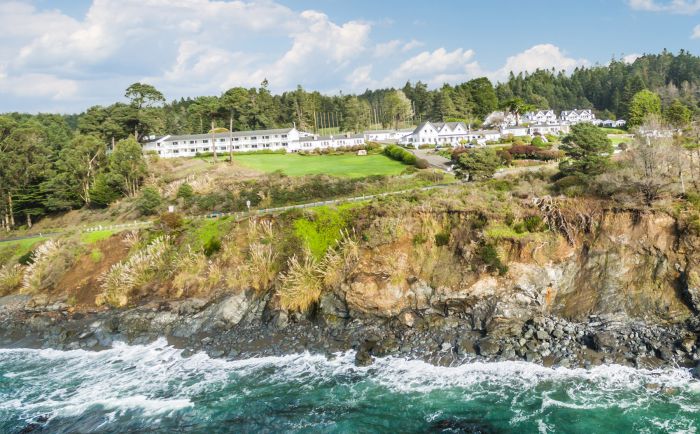 Photo by Little River Inn
Perched on the Pacific Ocean, just above the well-known Van Damme Beach in the town of Little River a few miles south of Mendocino, Little River Inn is an impressive, historic building that houses an upscale hotel surrounded by a golf course, tennis courts, a spa, and a restaurant.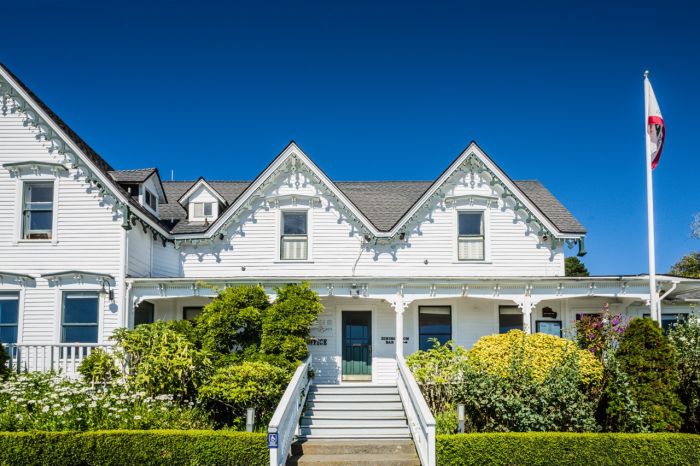 Photo by Little River Inn
The original house was built in 1853 by Silas Coombs, and has remained in the same family ever since. It was turned into an inn in 1939 and it has become a fixture of the Mendocino coast known to all as not just an amazing hotel, but also a welcoming place for pets. The hotel features on-leash walking areas, special areas where visitors can dine with their pups, and many dog-friendly rooms with ocean views and fireplaces, including one of the property's most luxurious suites, Rosie's Cottage.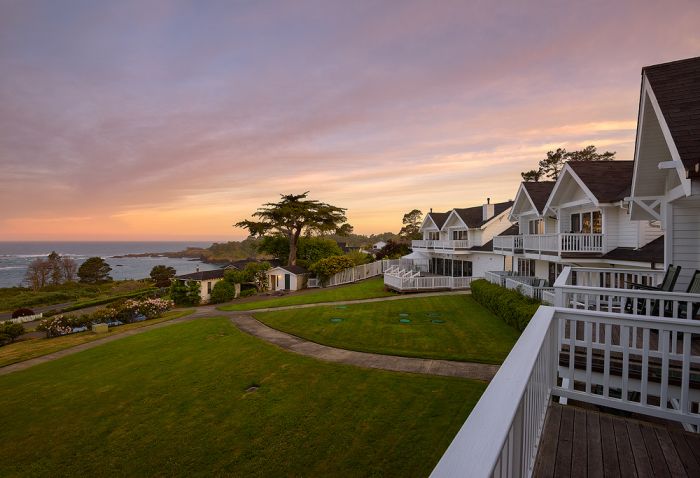 Photo by Little River Inn
Dogs are not only allowed on the property but properly welcomed with packages built specifically for visitors coming with their four-legged adventurers.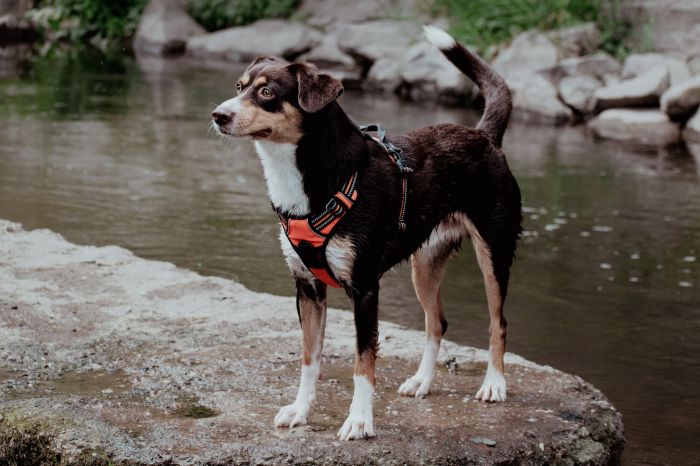 Photo by Aleksandra Lesniak
The River Dog Package includes a two night stay in a pet-friendly room, a 3-hour dog-friendly, ultra-stable outrigger canoe excursion on Big River, and a $120 Dinner Voucher which can be used towards dinner with the dog.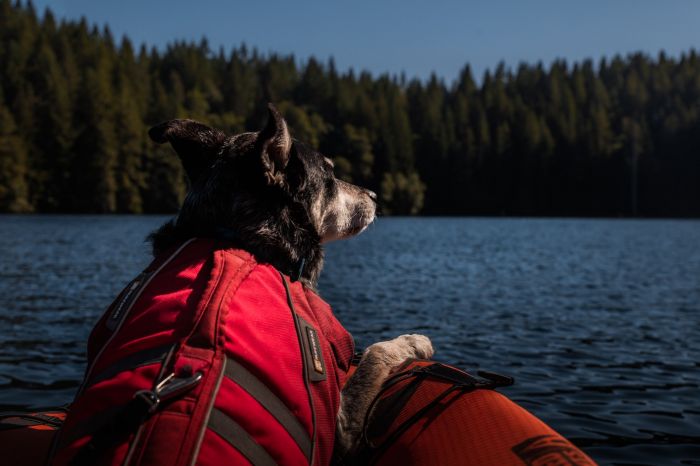 Photo by Patrick Hendry
The Water Dog Sea Cave Package includes a two-night stay in a pet-friendly Ocean View room, pet-friendly dining, and dog-friendly kayaking either on the ocean off Van Damme beach with sea cave tours and a $120 Dinner Voucher which can be used towards dinner with the dog. Dining options include dining in the dog-friendly outdoor tented and heated garden, to-go, or room service. The package also comes with a Goodie Bag containing dog treats & fact sheet on where to hike, bike and boat with dogs.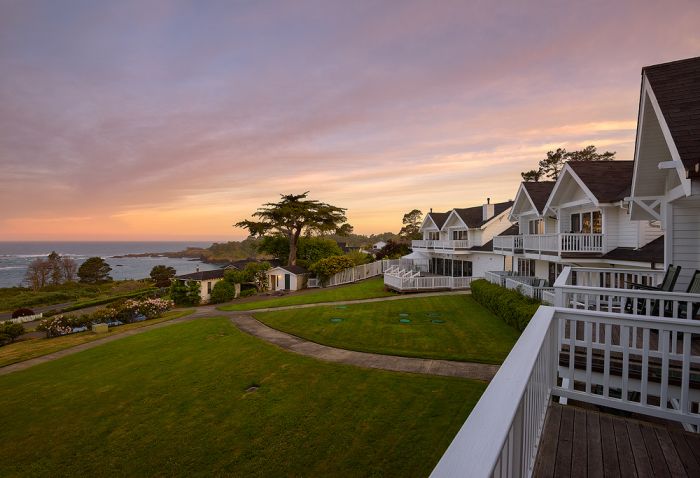 Photo by Little River Inn
Little River Inn is one of those classic coastal resorts situated where the coast's history and natural beauty meet. Placed on a lovely curve on the Mendocino coast, Little River Inn is one of the oldest lodgings on this dramatic stretch of the Northern California coastline. Facing the setting sun and surrounded by lush gardens, the property unfolds around the stately Victorian centerpiece originally built in 1857. Additional luxury units are located west of the Inn proper. Each room has an incredible view of the ocean and many feature fireplaces, wet bars, Jacuzzis, steam showers, and private hot tubs.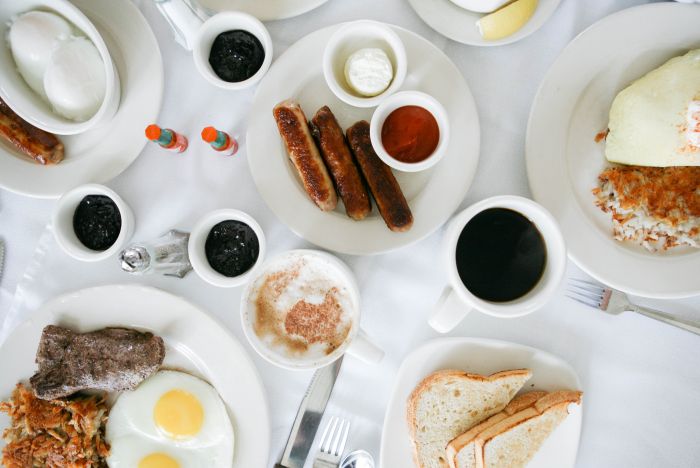 Photo by Little River Inn
The restaurant at Little River Inn really brings out the best of Executive Chef Marc Dym. On the dining room menu, Dym relies on his classical Culinary Institute of America training to create dishes that are at once familiar and modern. Lamb osso bucco, lacquered halibut with crispy Hong Kong noodles, short ribs, and sole meunière made from the Petrale sole that comes into nearby Noyo Harbor are favorites that blend perfectly with Little River Inn's history of tradition.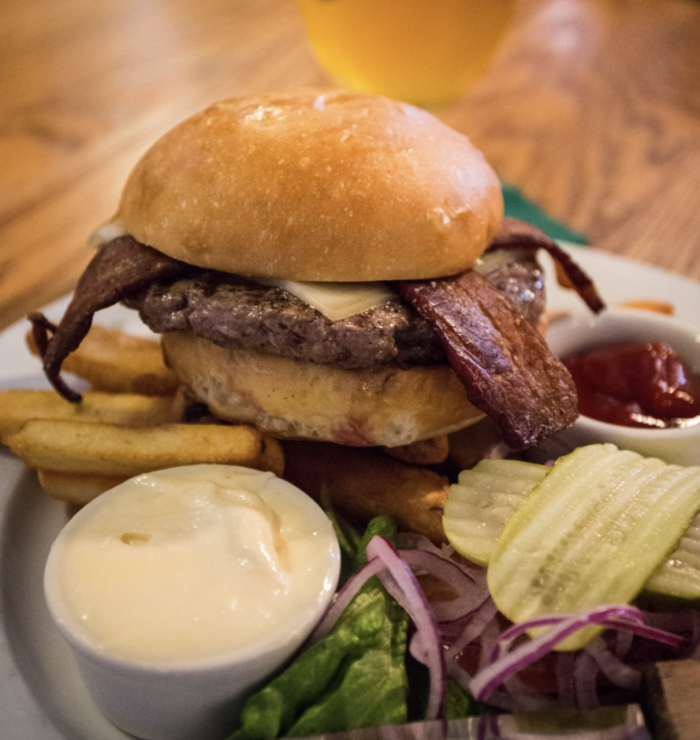 Photo by Little River Inn
His menu also includes lighter and creative combinations such as tarts of fig, prosciutto, and roasted onion with a balsamic reduction, 60/40 sliders and Little River Inn's classic fried calamari with Asian slaw.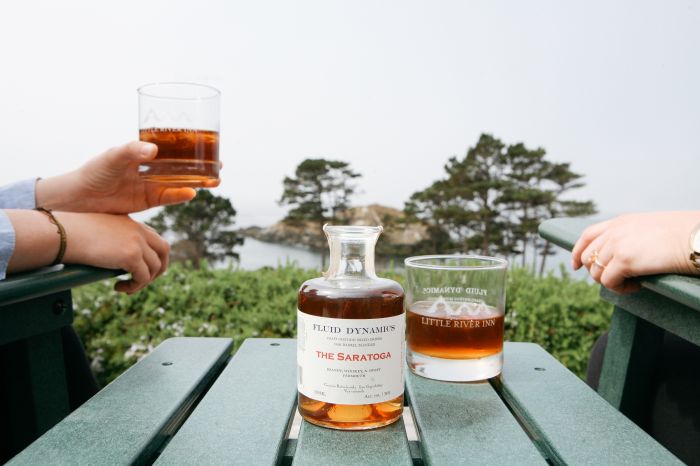 Photo by Little River Inn
When Ole Hervilla opened Little River Inn in 1939, he just called it The Bar. It was an instant hit with both locals and tourists. That hasn't changed. The look of the bar hasn't changed much, either. The bar's character says a lot about the inn itself. It's welcoming, unpretentious and relaxed. The bar is famous for its Bloody Marys and Martinis and it's the best place on the coast to watch whales. For those who wish to complement the view with dinner, there is a complete menu offering at the bar.
Photo by Little River Inn
Then there's the golf course, a beautiful nine-hole located among the hills and the redwoods where golfers can test out their skills and also encounter a wandering deer crossing the green or admire the beautiful birds.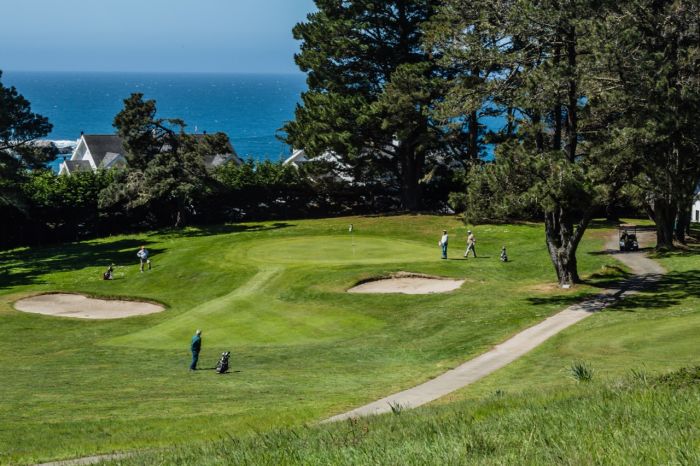 Photo by Little River Inn
The golf course itself has an interesting story as it was inspired by Ole Hervilla watching Arnold Palmer play on TV one day in the mid '50s. It was then and there that he decided he wanted to build a golf course on the property.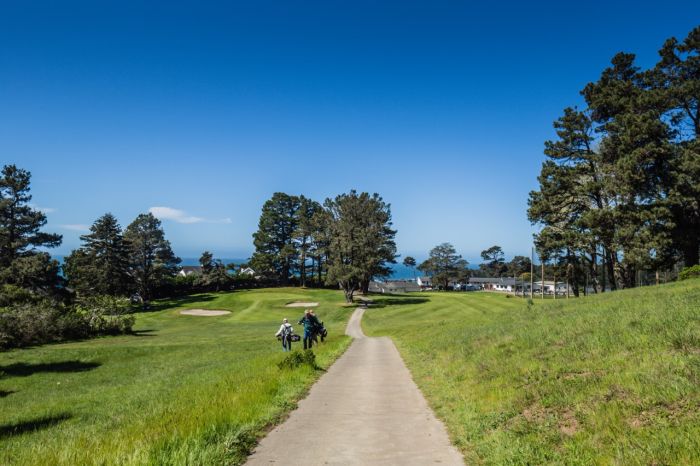 Photo by Little River Inn
Circled by redwoods and pine trees, the 5,458-yard course encourages visitors to keep the ball in play. In this setting, though, even errant balls will come with a worthwhile view. To complete the picture, there is a driving range, putting green, lighted tennis courts and a fully stocked Golf and Tennis Pro Shop. With food and beverage service in the Pro Shop players can have an outstanding lunch without taking off their cleats.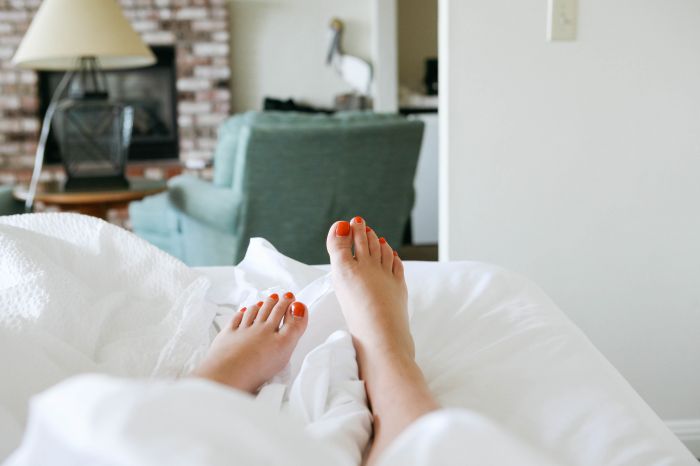 Photo by Little River Inn
After a round of golf, Little River Inn's Spa is the perfect place to relax, indulge and rejuvenate with customized massages and facials using natural and local products that are also available for sale.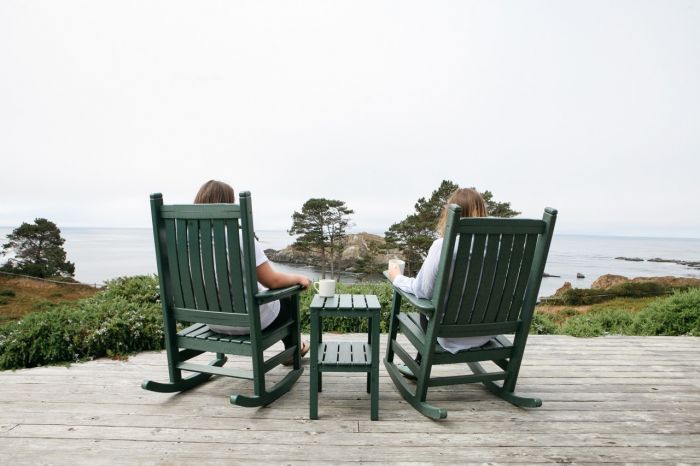 Photo by Little River Inn