Well this has to be one of the most interesting new route announcements in quite some time (thanks to Samuel for flagging this)…
Drukair & Alii Palau Airlines partner on new route
In 2022, Singapore and Palau signed an Open Skies agreement, allowing nonstop flights between the two countries to be established. Singapore is of course a major global hub, while Palau is an unspoiled island nation made up of well over 300 islands, with a population of roughly 18,000 people.
We're finally going to see this new Open Skies agreement put into action, with the introduction of service between the countries. Specifically, we'll see nonstop flights between Singapore Changi (SIN) and Palau International Airport (ROR), which is a journey of 2,146 miles.
You'd probably assume that Singapore Airlines would be the carrier operating this route, but that's not the case. Rather, this service will be operated as a partnership between Drukair (also known as Royal Bhutan Airlines) and Alii Palau Airlines. For context, Drukair is the airline of Bhutan, while Alii Palau Airlines is a paper airline that will be selling tickets for the flight.
The new route will launch 1x weekly (on Thursdays) as of November 23, 2023, and that service will be increased to 2x weekly (with the addition of service on Sundays) as of December 21, 2023. The flight will operate with the following schedule:
KB540P Singapore to Palau departing 12:20AM arriving 6:40AM
KP541P Palau to Singapore departing 7:40AM arriving 11:30AM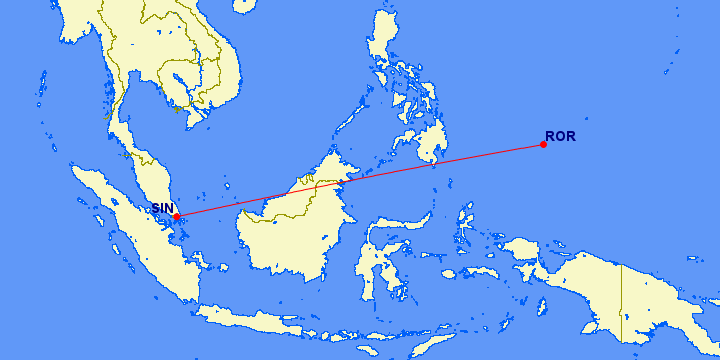 There's a one hour time difference between the two destinations, so the eastbound flight is blocked at 5hr20min, while the return flight is blocked at 4hr50min.
Drukair will use its sole Airbus A320neo for the route, featuring 140 seats, comprised of 20 business class seats and 120 economy class seats. Tickets are expected to be bookable as of Monday, October 30, 2023, on Alii Palau Airlines' website.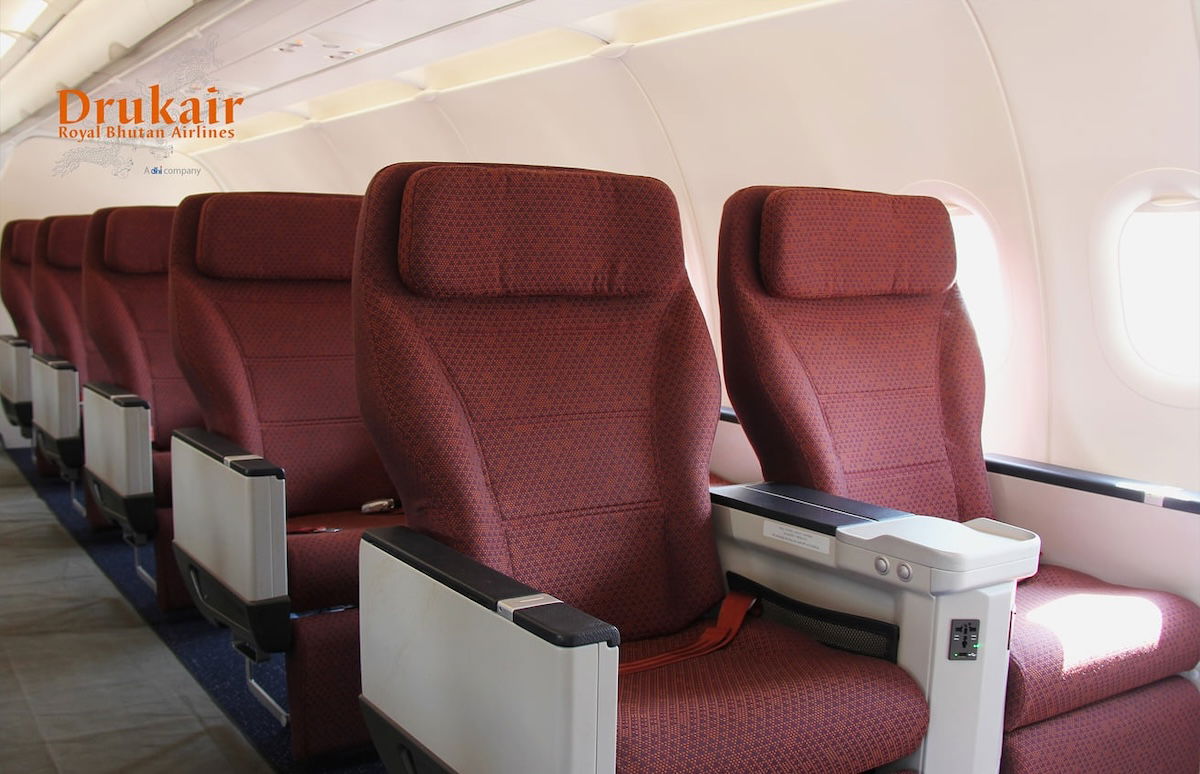 I understand the logic for this route, but…
The logic for this service makes sense. One of Palau's main industries is tourism, yet the country has fairly limited air service, especially from Southeast Asia. Direct and easy air connectivity is one of the biggest drivers of travel demand, so a nonstop link between Singapore and Palau will make this a more popular destination.
Alii Palau Airlines is clearly trying to help with that vision. As you'd expect, starting an airline takes a lot of money, so the easiest way to launch operations is to be a paper airline, whereby you sell tickets, while wet leasing a plane from another airline. Now, admittedly that also limits the upside, branding, and ability to create a customized passenger experience, as you're basically just a travel agent selling tickets.
But what I find fascinating here is that of all the airlines to partner with on a wet lease, Alii Palau Airlines made an agreement with the tiny airline of Drukair. Here's how Drukair's CEO describes this new service:
"As we mark the commencement of operating Singapore-Palau flights on behalf of Alii Palau Airlines, we're forging a path of unparalleled connectivity. This partnership symbolises our commitment to opening the world to travellers, making the extraordinary journey from the heart of the Himalayas to the pristine shores of Palau more accessible and enjoyable than ever before. We're thrilled to unite these incredible destinations, offering a gateway to adventure, culture, and natural wonders."
Indeed, the flights will be timed so that you could fly all the way from Bhutan to Palau pretty efficiently. But how many people will do that? I imagine that's a very, very small number.
Drukair has a small fleet of just five aircraft, and this route is utilizing the carrier's biggest and most modern aircraft. This has to be one of the most unusual wet lease agreements we've seen in a very long time.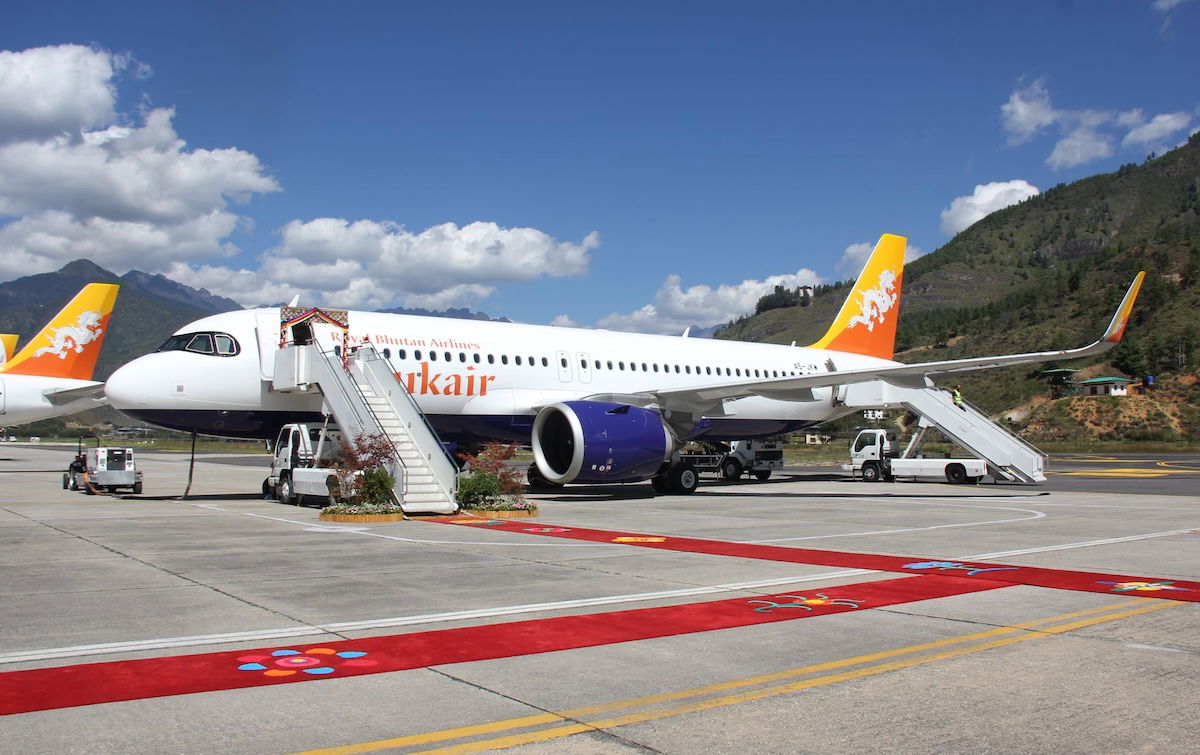 Bottom line
A new nonstop flight will launch between Singapore and Palau. It will be operated by a Drukair Airbus A320neo, and will be marketed by Alii Palau Airlines, a startup that's hoping to promote tourism in Palau. This is one of the more unusual arrangements we've seen, so I'm curious to see how this turns out.
In theory, you'd think a service like this would best be served by a Singapore Airlines Boeing 737 MAX, but I imagine it's just not worth it for Singapore Airlines, since there's probably not sufficient demand for a daily flight.
What do you make of this mew Singapore to Palau route?