We all have that one friend who would choose staying in over going out any day. You know, the person who will take absolutely any excuse to host a girls' night in and who doesn't want to leave their house as soon as the temperatures dip below 60 degrees. Everyone's inner introvert comes out this time of year, which makes these cozy and practical gifts for the homebody one of the best ways to bring a little warmth into the colder months. From adorable decor to the softest loungewear around, we've got you covered. Shop on for our favorite fun, useful, and cozy home gifts that anyone who says, "Hey, what if we just stayed in instead?" will lust over.
Finding the perfect present has never been easier, right? Well lucky for you, there's even more where that came from—click here to browse our entire holiday gift guide.
Etsy | Luma And Co. Shop
Elevate the look of any candle with this gorgeous hand-blown glass cloche.
BIPOC-OWNED | SMALL BUSINESS | ECO-FRIENDLY | WOMEN-OWNED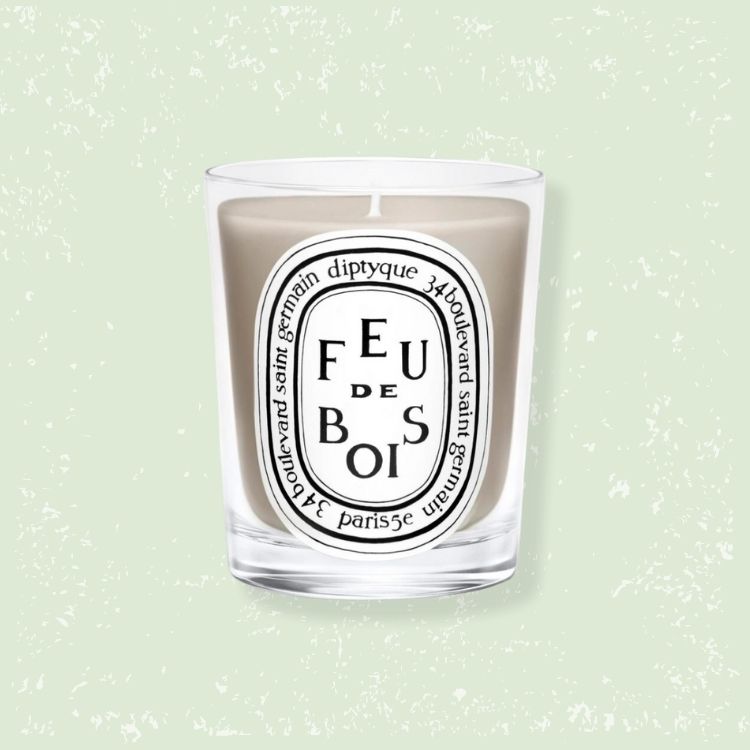 Diptyque
This editor-favorite candle smells like curling up in front of the fireplace in a warm, snow-covered cabin. Candles truly don't get cozier than this.
Bearaby
Trust us: You don't know comfort until you've curled up under a chunky-knit weighted blanket.
WOMEN-OWNED
Cozy Earth
Made from bamboo-based fabric, these pajamas are luxuriously soft and even more breathable than cotton.
ECO-FRIENDLY
Anthropologie
Pop a special photo into this frame for an easy gift that's both beautiful and meaningful.
Etsy | MaisonDeGingerJar
Whether you use it to store jewelry on your nightstand or display accessories on the coffee table, this ruffled marble bowl adds an elegant touch to any surface.
SMALL BUSINESS
Fellow
With exact temperature control and a quick heat time, this electric kettle is the perfect upgrade for the tea or coffee lover in your life.
Our Place
This multipurpose pan can sauté, steam, boil, bake, fry, and look good on the dinner table. It's everything you need to whip up a cozy meal at home.
BIPOC-OWNED | SMALL BUSINESS | WOMEN-OWNED
Courant
Charge your devices and organize accessories bedside with this chic charging tray.
BIPOC-OWNED | SMALL BUSINESS | ECO-FRIENDLY
Target
With spots for a tablet, wine glass, and candle, this expandable tray is a bath-lover's dream.
Vitruvi
A sleek shape and gorgeous matte ceramic finish mean this essential oil diffuser looks good just about anywhere.
WOMEN-OWNED
W&P Design
Movie nights at home just got better, thanks to this reusable, dishwasher-safe popcorn-popper bowl.
ECO-FRIENDLY
BOLDR
Who knew space heaters could look this good? This one is small enough to set on a desk and powerful enough to heat a whole room.
BIPOC-OWNED | SMALL BUSINESS | ECO-FRIENDLY
Anthropologie
As if they needed another excuse to stay in instead of going out, these colorful glasses make at-home happy hours even more fun.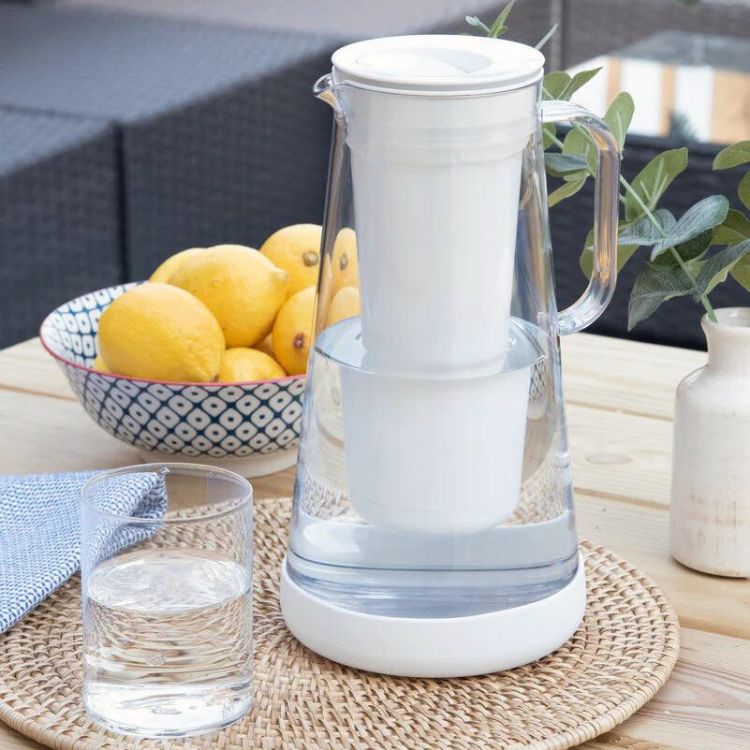 LifeStraw
The LifeStraw Home's sleek, glass design is a step up from your basic water filter pitcher. Beyond being beautiful, it removes bacteria, lead, microplastics, and 30+ contaminants—all while improving the taste of your tap water.
ECO-FRIENDLY
Hatch
Trade obnoxious phone alarms for an alarm clock that gently wakes you up with soothing sounds and a simulated sunrise.
WOMEN-OWNED
OSEA
Spritz this mist on your pillow before bed to instantly create a more relaxing atmosphere.
ECO-FRIENDLY | WOMEN-OWNED
slip
Wake up feeling refreshed with a silk pillowcase that helps your skin and hair stay hydrated and luminous.
Amazon
Take streaming to the next level with a mini projector that can turn any room into a home theater.
Uncommon Goods
Keep all your reading essentials together with a holder that features dedicated spots for your book, reading glasses, a beverage, and your phone.
Amazon
Make candles last longer and eliminate the need for an open flame with this candle warmer lamp.
Anecdote Candles
Featuring a refreshing blend of citron, bergamot, and lemon, this candle pairs perfectly with cancelled plans, a glass of wine, and your favorite comfort show.
SMALL BUSINESS | WOMEN-OWNED
Boll & Branch
Our Lifestyle Editor Jessica calls these "the coziest, comfiest sheets" she's ever slept on. They're a splurge, but the level of softness is unmatched.
ECO-FRIENDLY
Pura
Ensure your home always smells amazing with a smart diffuser that lets you adjust fragrance intensity and set timers straight from the app.
Etsy I AllumeeHome
Made from a natural beeswax and soy wax blend, these gorgeous tapers last longer and burn cleaner than regular candles.
SMALL BUSINESS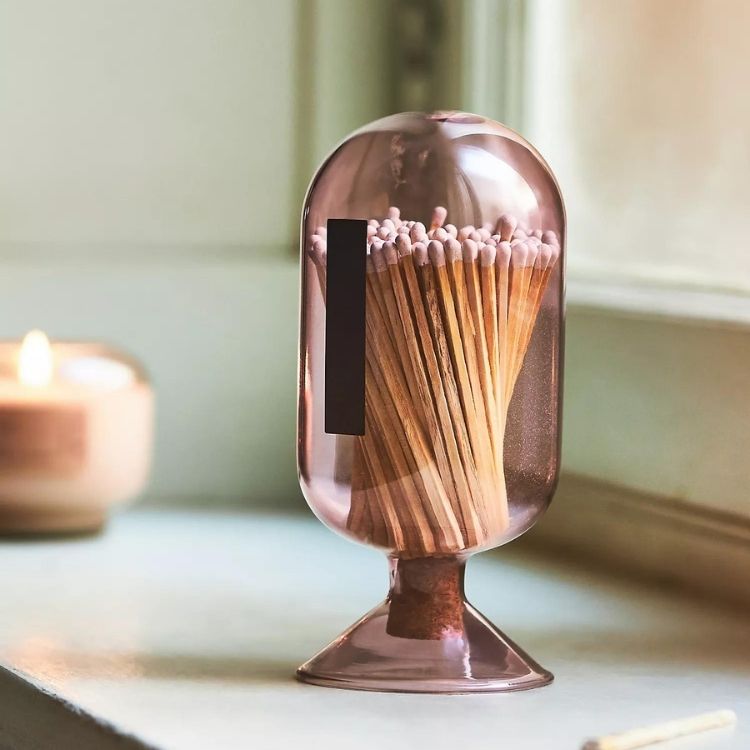 Anthropologie
Romanticize your candle-lighting game with this glass match cloche that doubles as decor.
Amazon
With an easy-on-the-eyes display and wireless charging, the Kindle Paperwhite is a must-have for the girlies who love to stay in.
Etsy | ChristmasByDesignCo
The furry members of the family deserve a special spot on the tree. This is a gift any pet owner will treasure for years.
SMALL BUSINESS | WOMEN-OWNED
Anthropologie
With a solid wood frame and metallic details, this special-edition Scrabble game makes an elegant upgrade to at-home game nights.
Nordstrom
Lined with super-soft sheepskin, these slippers are the ultimate house shoe to wear all day long.
Ordinary Habit
Featuring cozy designs inspired by fall and winter, this bundle of puzzles is ideal for chilly days spent snuggled up at home.
SMALL BUSINESS | WOMEN-OWNED
The Sill
Easy to care for and beginner-friendly, this set of plants will instantly liven up any room.
BIPOC-OWNED | SMALL BUSINESS | WOMEN-OWNED
Williams Sonoma
This cheese board and knife set is a must for anyone who loves to entertain at home.
Brightland
Infused with herbs and garlic, this olive oil is the easiest hack for dressing up delivery pizza with gourmet flavor.
BIPOC-OWNED | SMALL BUSINESS | ECO-FRIENDLY | WOMEN-OWNED
Fresh Sends
Brighten someone's day with a beautiful bouquet of flowers that ships straight to their door.
SMALL BUSINESS | WOMEN-OWNED
Golde
This set includes pure matcha powder and a rechargeable frother, so you just need to add milk for a café-worthy latte at home.
BIPOC-OWNED | SMALL BUSINESS | WOMEN-OWNED
Barefoot Dreams
With a slouchy fit and ultra-soft knit fabric, this loungewear set will become your new at-home uniform.
Amazon
For the person who loves to host, this conversation-sparking game is the perfect complement to a cozy evening at home with friends. 
Birthdate Co.
This candle reveals secrets of your personality and info on your astrological sign while making your home smell amazing.
BIPOC-OWNED | SMALL BUSINESS
Boy Smells
Extend the life of your nicest candles with tools that take the mess out of lighting and extinguishing the flames.
BIPOC-OWNED | LGBTQ+ | SMALL BUSINESS | ECO-FRIENDLY
Papier
Filled with thoughtful journal prompts and space to review 32 books, this journal is a book lover's best friend.
BIPOC-OWNED
Parachute
Woven from premium Turkish cotton, this luxuriously lightweight robe is the perfect layer for lounging around the house.
ECO-FRIENDLY | WOMEN-OWNED
The Everygirl is committed to highlighting BIPOC, LGBTQ+, and women-owned brands as well as environmentally conscious companies and small businesses. Our gift guides bring value and variety to our readership by supporting brands that celebrate this diversity.
We pledge that half of the products in our gift guide fit the above categories, with an added commitment that 15% of the products will be from BIPOC-owned businesses. Additionally, we source size inclusive items that represent different bodies and aesthetics to fit the needs of our entire readership.
If you see a label next to a product, that means it is a business owned by, a product produced by, or a brand that has an initiative associated with these core values.