Welcome to my next trip report series, which will cover our recent trip to Japan.
You can expect flight reviews of JetBlue's A321 business class, Starlux Airlines' A350 business class, Starlux Airlines' A330 business class, Japan Airlines' 787 business class, and American's 787 business class. You can also anticipate several hotel reviews, including of the Four Seasons Los Angeles at Beverly Hills, Park Hyatt Kyoto, Ritz-Carlton Kyoto, Four Seasons Kyoto, and Shisui Nara (Marriott Luxury Collection).
In this post I'll outline all the basics of the trip, and then I'll publish the entire trip report series (I won't just review hotels, airlines, and lounges, but will also talk a bit about our time in Kyoto, food, etc.).
Why we took this trip
There were a few things that motived this trip. For one, Ford and I were celebrating our fifth wedding anniversary. Okay, we don't actually really care about that kind of stuff, but it seemed that if we were going to take a trip, we might as well time it around that (ironically we ended up spending our entire anniversary in the air, during the Los Angeles to Taipei flight — it was just dark the whole time, and we didn't see a sunrise or sunset!).
Beyond that, Ford and I both adore Japan, and have enjoyed our past trips there. The culture is just so different and fun, the food is amazing, there's so much to see, and there are lots of great hotels. Aside from the Middle East, neither of us had spent any substantial amount of time in Asia since before the pandemic, so we were looking forward to returning (I've gotta say, I'm out of practice and am getting old, because the jet lag was brutal).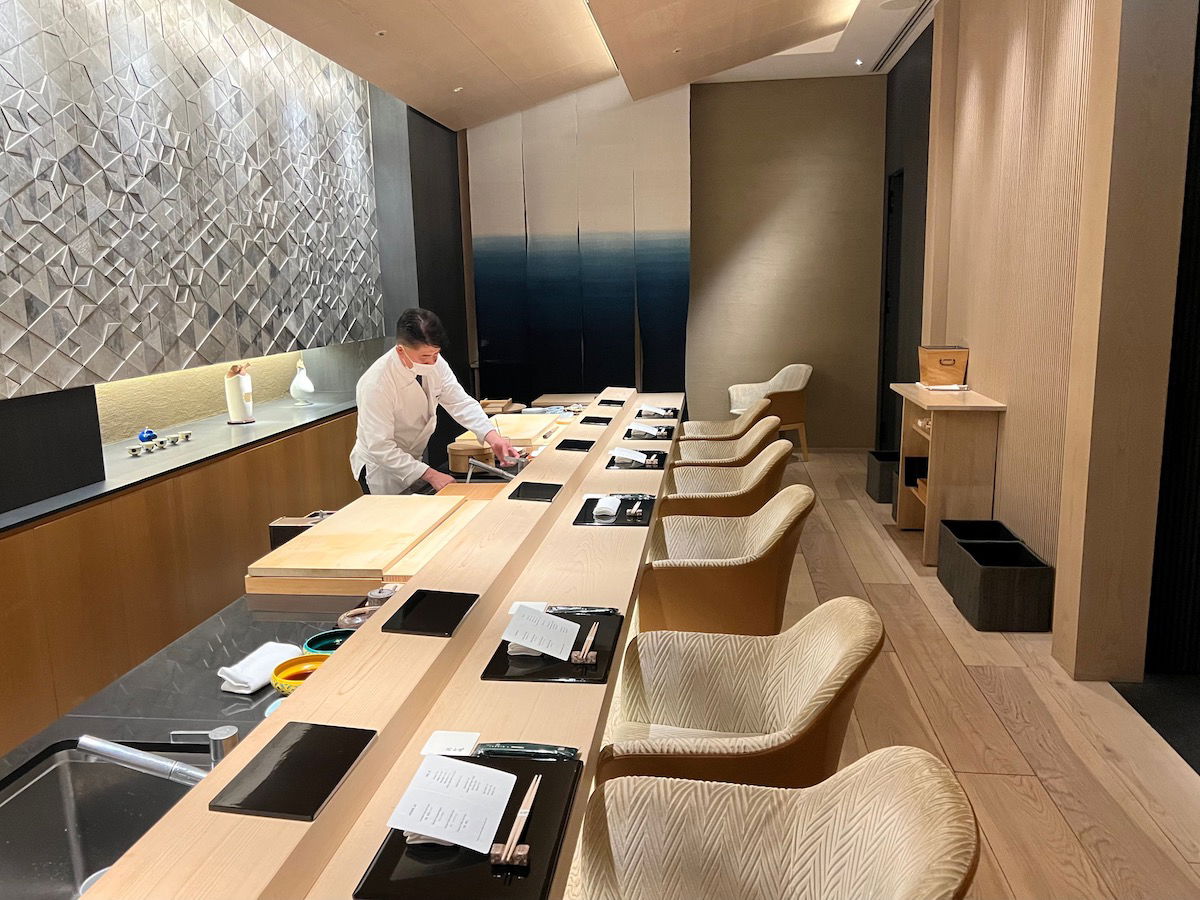 Kyoto was at the top of our places to visit. We were supposed to take a trip there in early 2020, but you can guess how that went. Ever since it was announced that Japan's borders would reopen, we were just waiting for the right time to plan our trip.
I know, it's not exactly a unique or original concept to go to Kyoto — it has become so popular recently, and I hadn't visited in over a decade. But I figured it was a case of "better late than never," especially since there were several hotels I was looking forward to reviewing. We also added in a little trip to nearby Nara, where we spent a night.
While we had been considering this trip for some time, what ultimately caused us to finally book our tickets and plan our trip was when Starlux Airlines opened up a bunch of reasonably priced award space through Alaska Mileage Plan. Good thing we booked when we did, because pricing increased very quickly.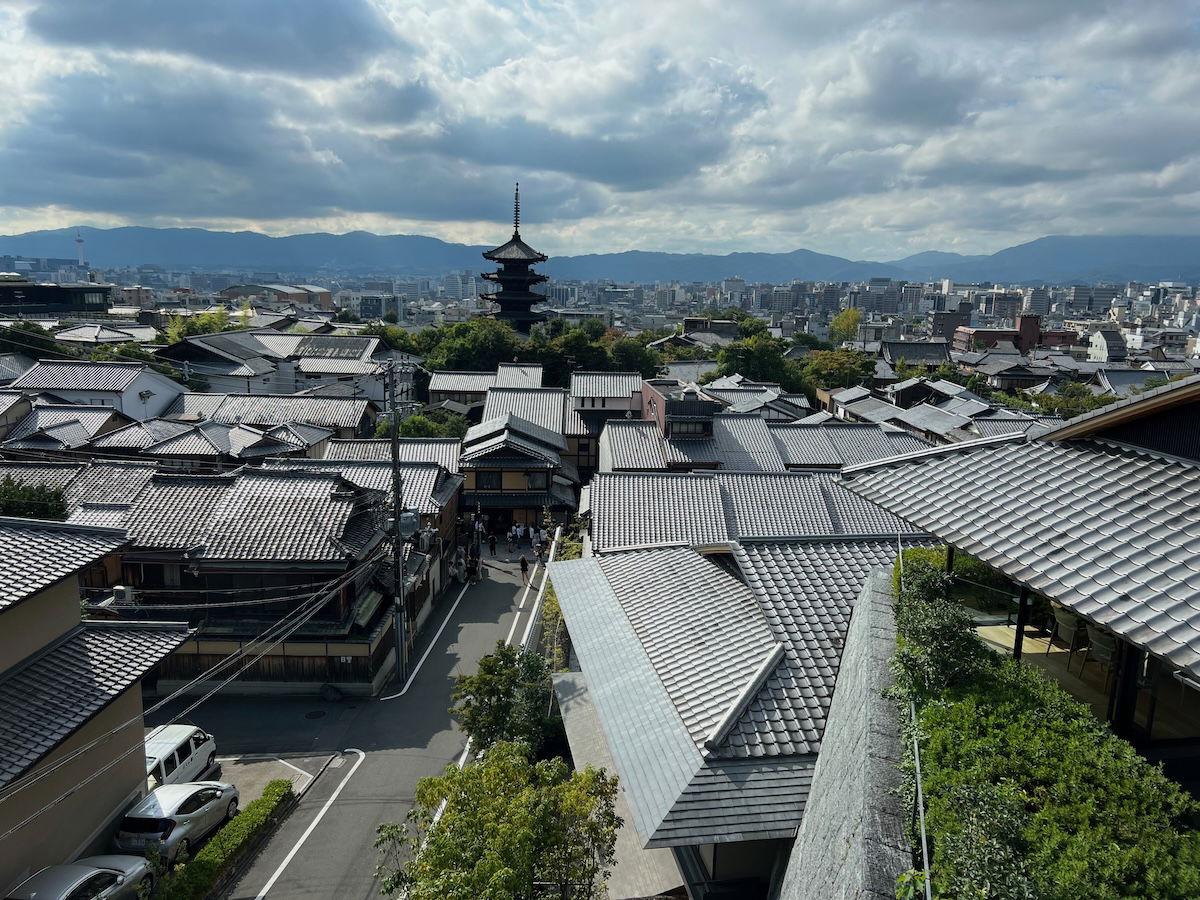 The airlines we flew on this trip
For the outbound portion of our trip, we had to position from Miami to Los Angeles. Fortunately I found a great fare in JetBlue's Airbus A321 Mint business class, so we managed to book the following for $619 per person:
9/26 B62986 Miami to Los Angeles departing 6:25AM arriving 9:17AM
Ford and I both had leftover JetBlue ticket credits from last year, so this ended up costing us nothing out of pocket.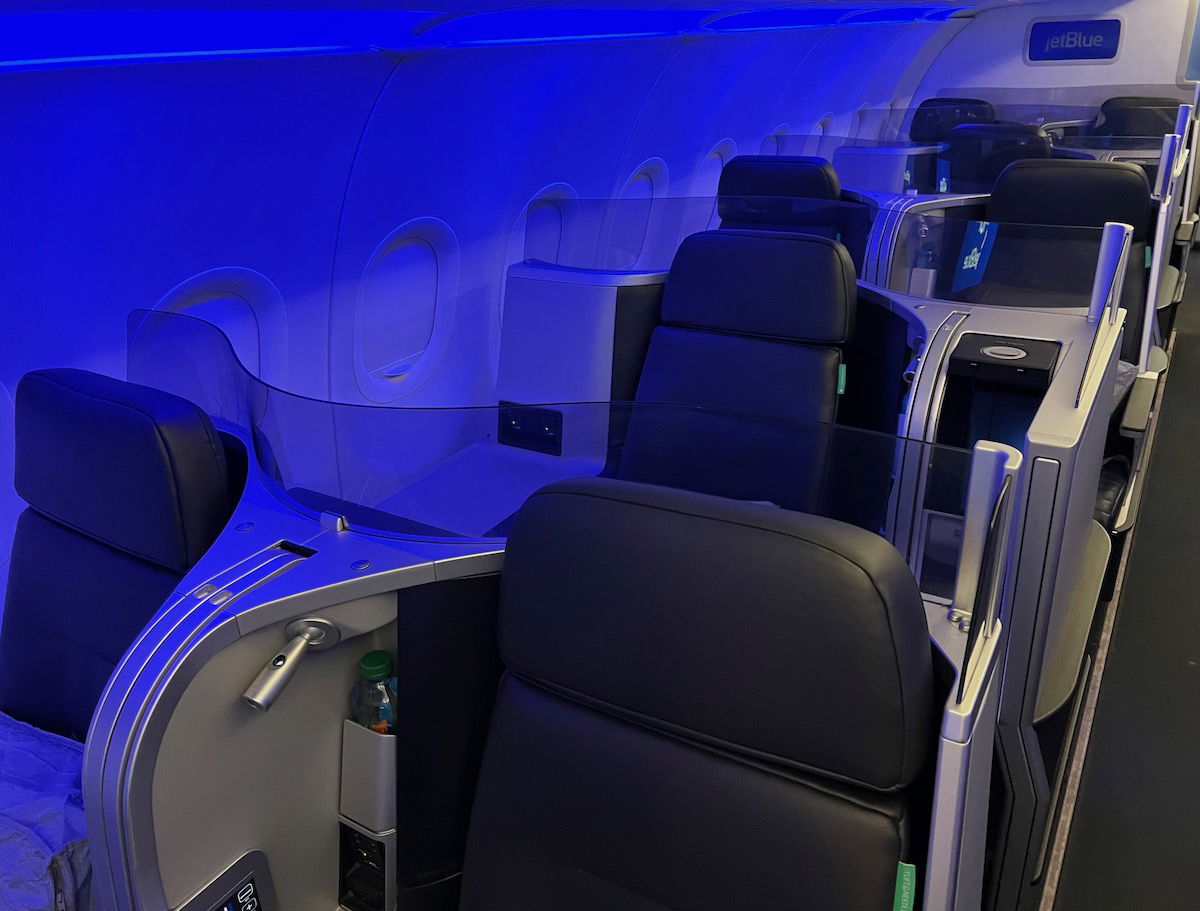 Next up, we were excited to fly with Taiwan's Starlux Airlines, which we managed to book with Alaska Mileage Plan miles. We flew from Los Angeles to Taipei in Starlux Airlines' Airbus A350-900 business class, and then from Taipei to Osaka in Starlux Airlines' Airbus A330-900neo business class.
At the time that I booked, it was cheaper to book the two segments separately, so I booked the following in business class for a total of 75,000 Alaska Mileage Plan miles plus $46.60 in taxes and fees per person (the first segment cost 60,000 miles, the second segment cost 15,000 miles):
9/28 JX1 Los Angeles to Taipei departing 12:50AM arriving 5:40AM (+1 day)
9/29 JX820 Taipei to Osaka departing 8:30AM arriving 12:05PM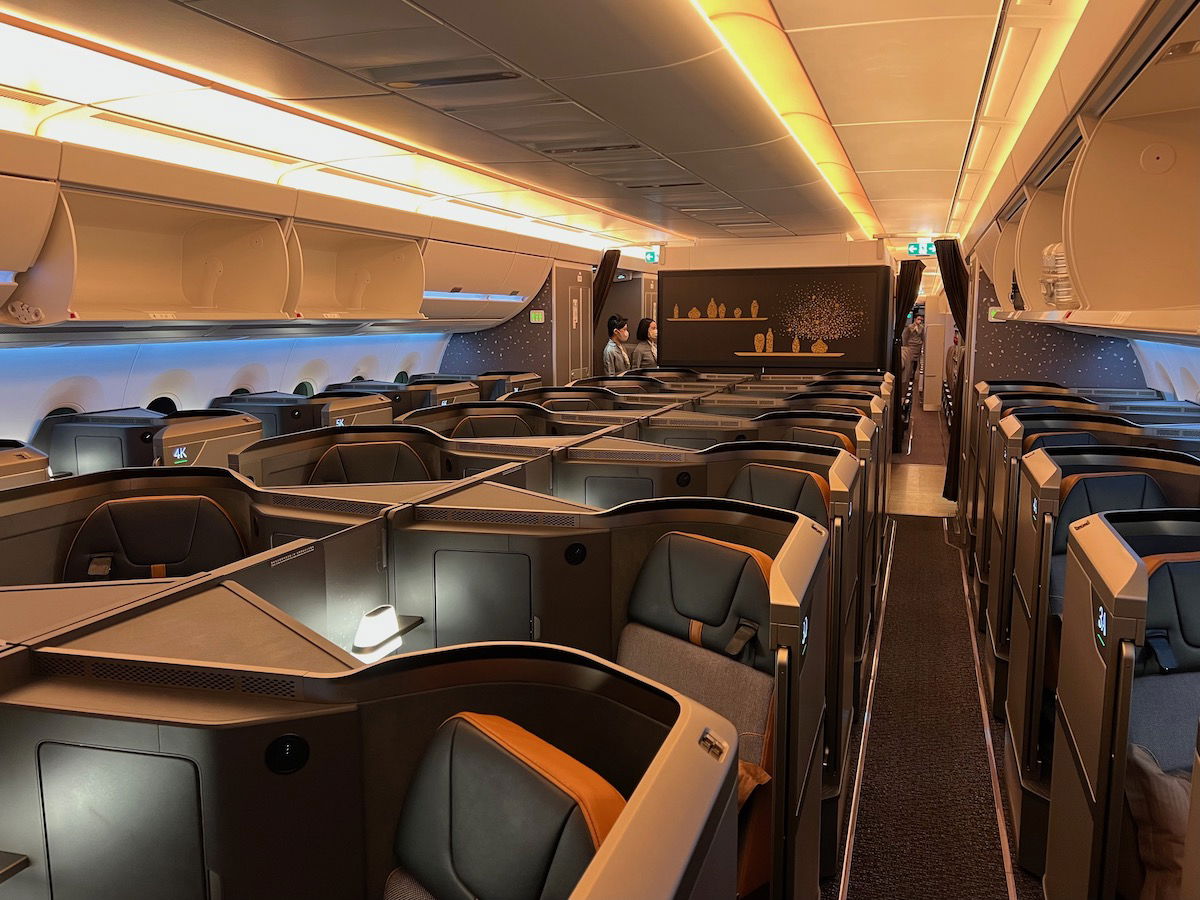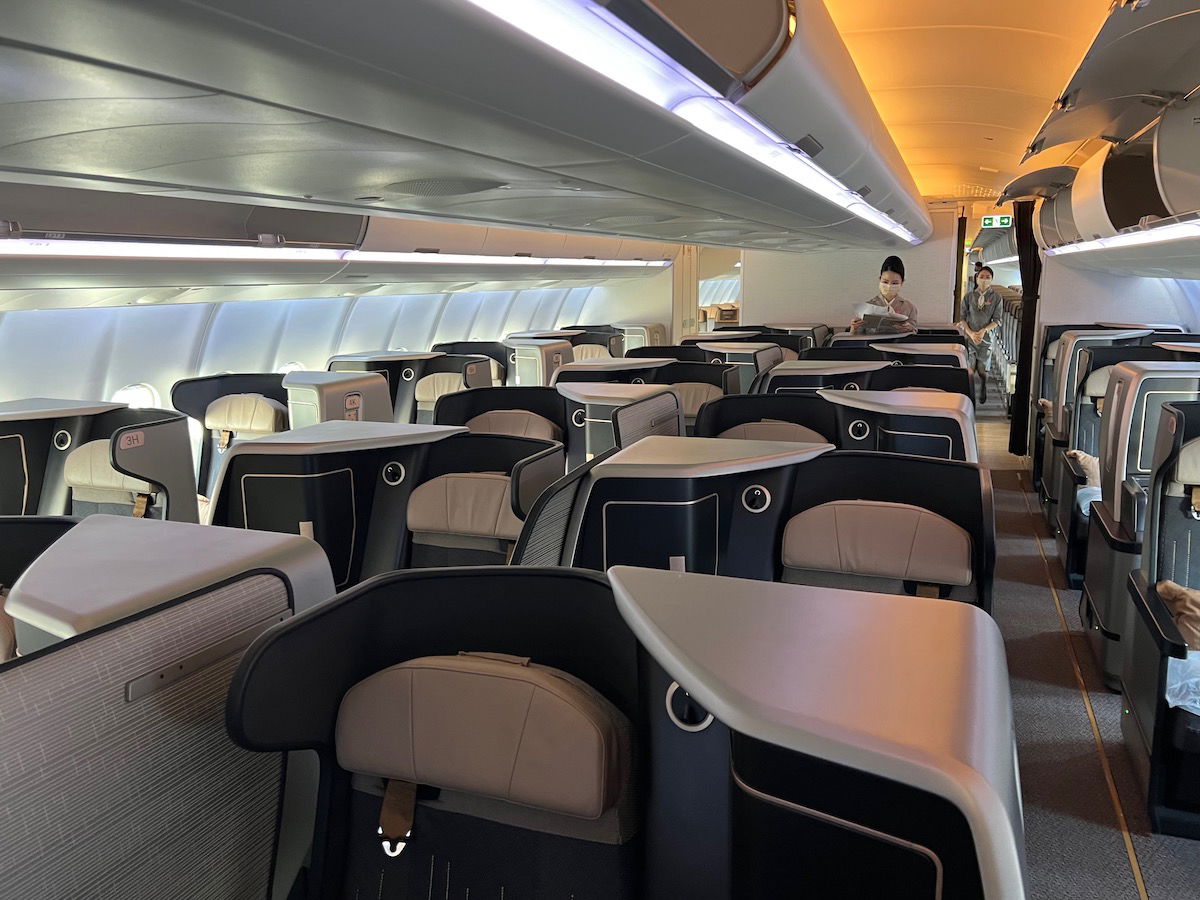 For the return portion of our trip, we took a much more direct routing, and I booked Japan Airlines' Boeing 787-9 business class for a total cost of 60,000 American AAdvantage miles plus $45.25 in taxes and fees per person:
10/07 JL60 Osaka to Los Angeles departing 5:45PM arriving 12:05PM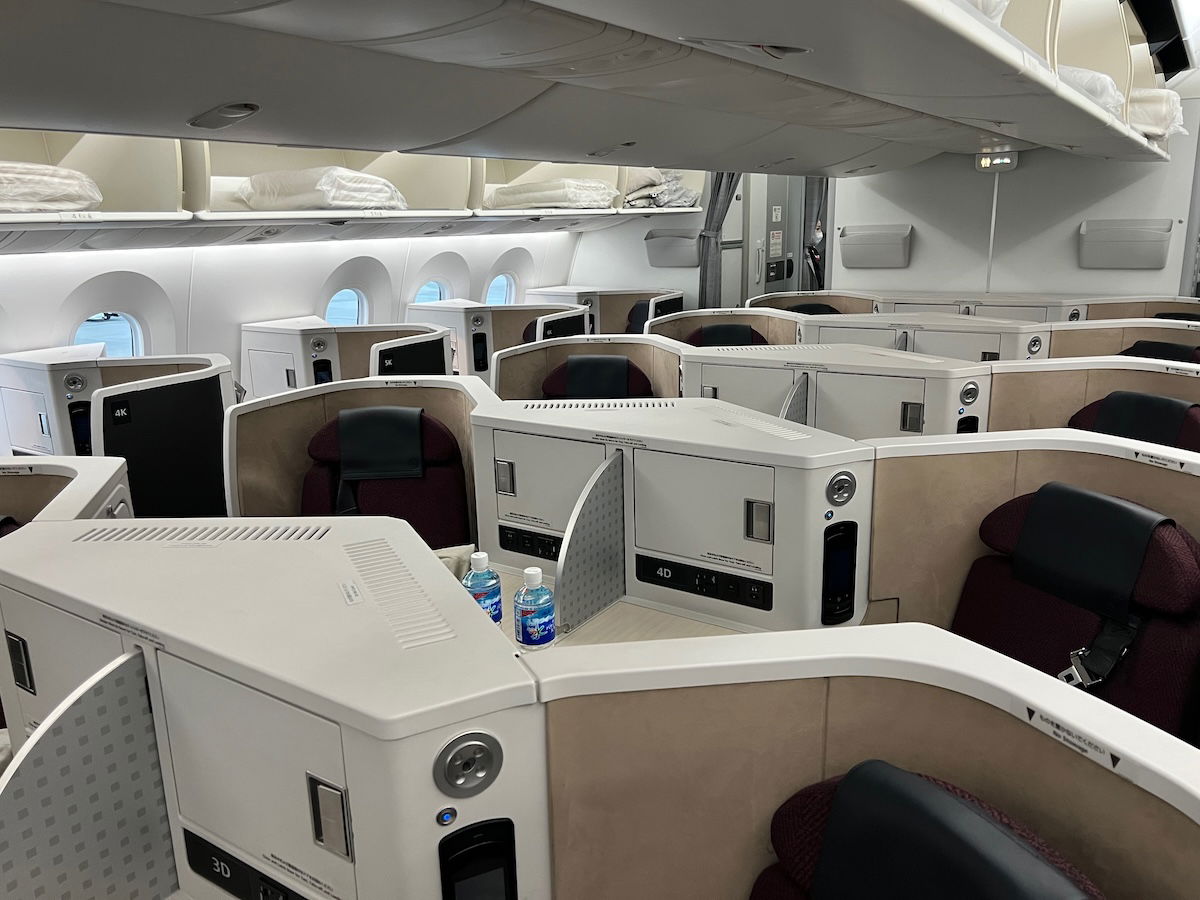 Then we connected same day to Miami. Unfortunately there was no saver level award availability, so I couldn't book it all on one reservation (for that matter, I booked an itinerary with less than the minimum connection time, so couldn't book it as a single ticket anyway).
Fortunately the mileage cost was reasonable, and I managed to book the following flight in American Airlines' Boeing 787-8 business class for a total of 36,500 AAdvantage miles plus $5.60 in taxes and fees per person:
10/07 AA2883 Los Angeles to Miami departing 1:20PM arriving 9:11PM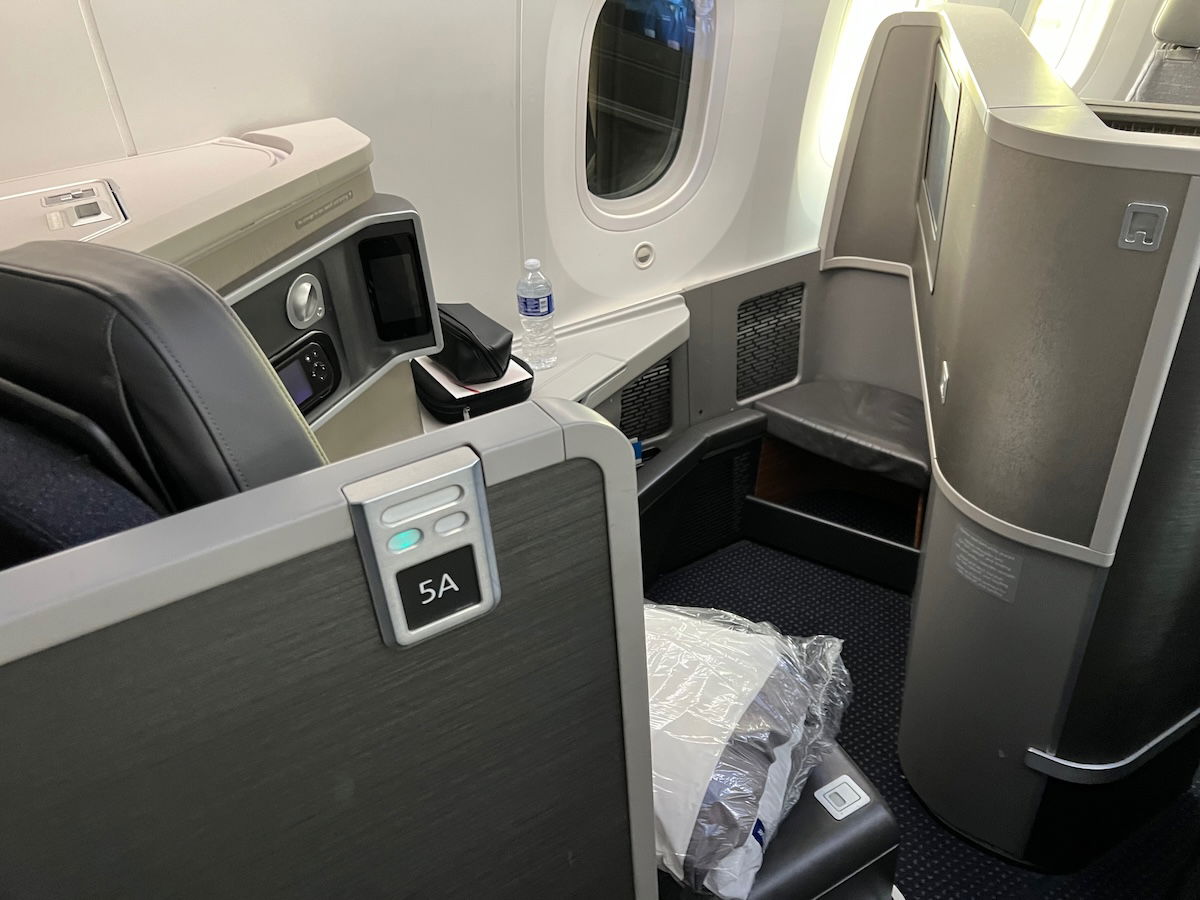 The hotels we stayed at on this trip
During this trip, we stayed at different hotels, and there sure was some variance in terms of the experiences. In the individual review installments I'll talk about how we booked each of the hotels.
At the front end of the trip we had one night in Los Angeles, and we ended up staying at the Four Seasons Los Angeles at Beverly Hills for the night. I tend to think that Los Angeles doesn't have a single best hotel, but rather all the top properties have their pros and cons. This is an excellent choice.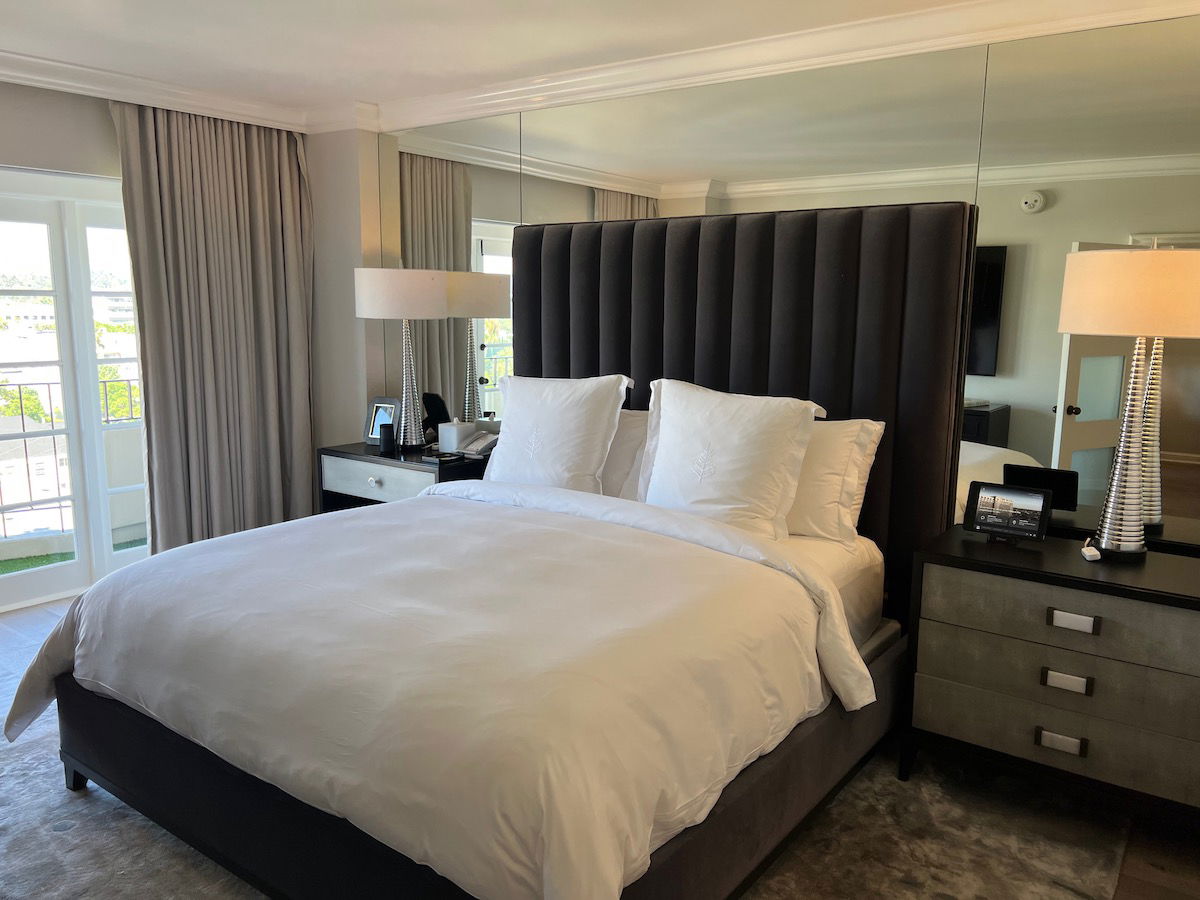 Then we ended up spending a week in Kyoto, which we decided to split between three hotels. Admittedly that's more time than most people would probably spend in Kyoto, but we were working while traveling, and I also wanted to review different hotels, so it worked out.
We stayed at the Park Hyatt Kyoto, which is perhaps the hotel I was most excited to stay at this trip. This hotel is broadly very well regarded, but seems to get mixed reviews in the miles & points world. Personally I loved this property, in terms of the location, dining outlets, and service, though there were a few quirks.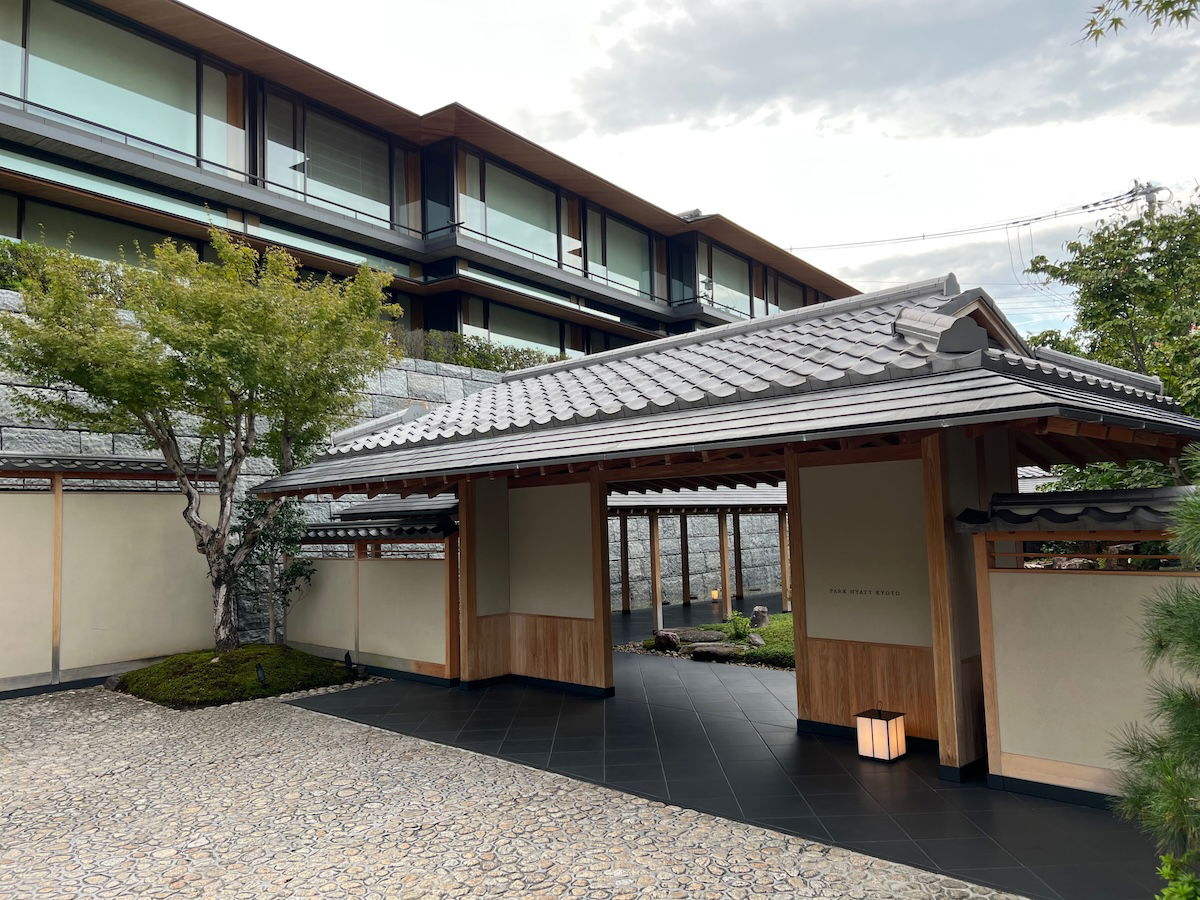 We also spent a couple of nights at the Ritz-Carlton Kyoto. Honestly, this is a very good hotel with phenomenal service (possibly the best we had this trip), but personally I found this to otherwise be the least remarkable of the three properties.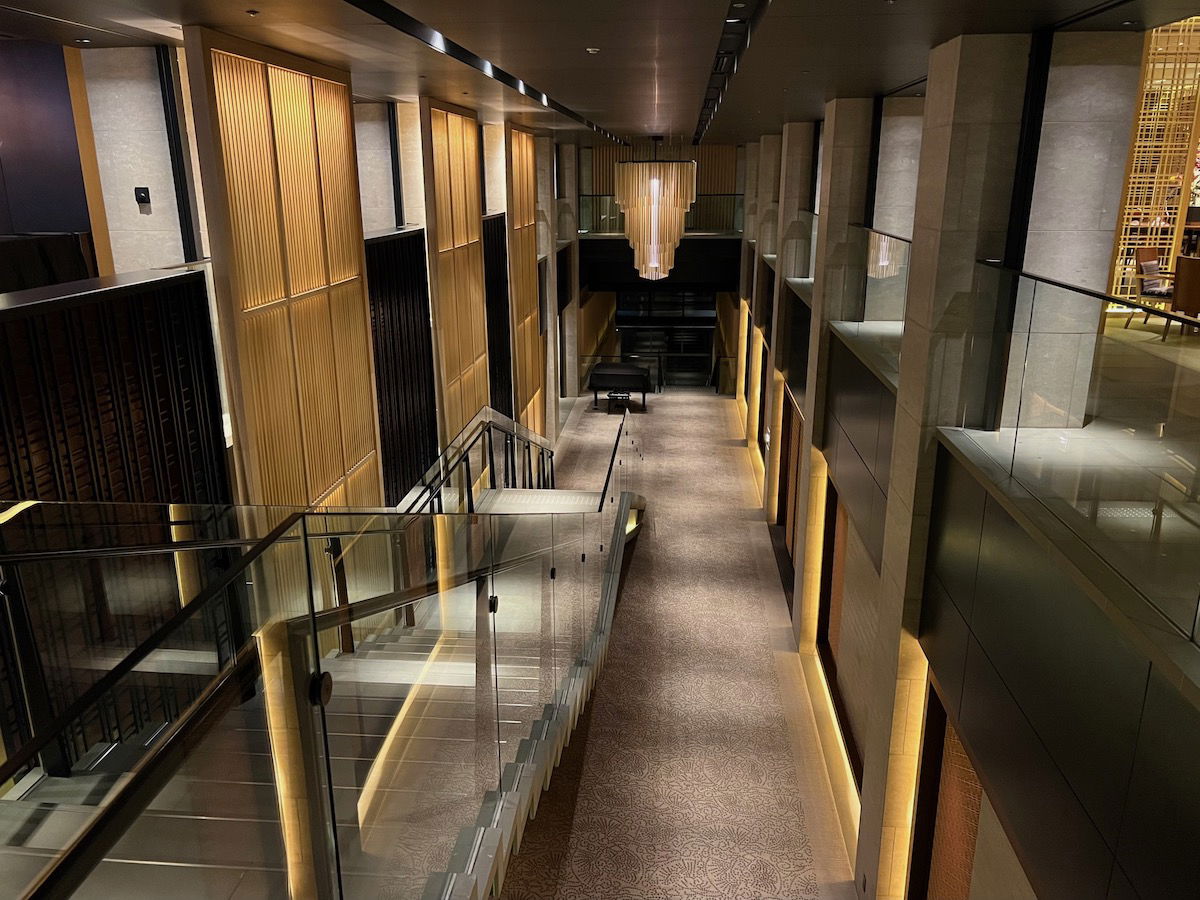 Then we also stayed at the Four Seasons Kyoto. This is by far the largest of the three properties we stayed at, which I ordinarily wouldn't love. However, the hotel has the most amenities, and also has a beautiful garden and pond, which is missing at the other two properties.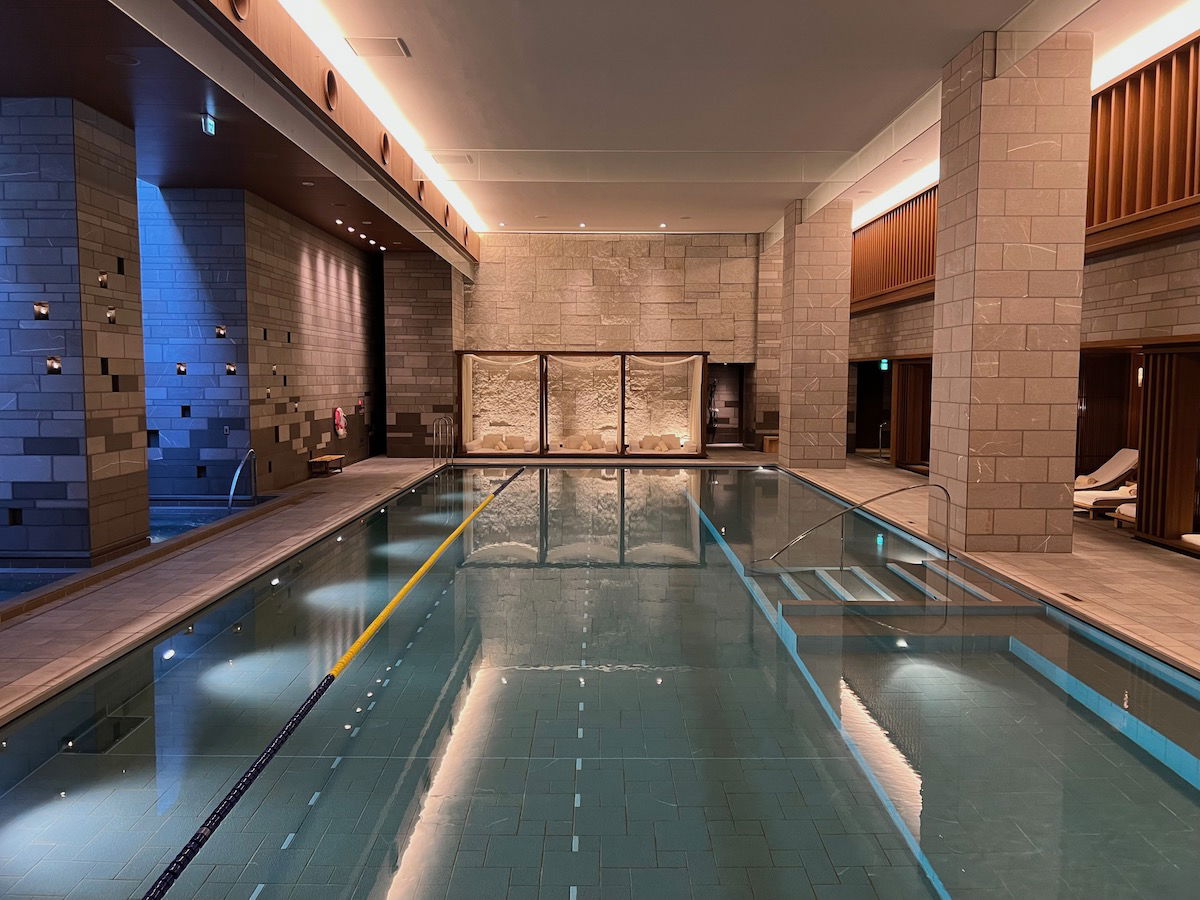 It was awesome to compare these three properties in Kyoto, as they all have their pluses and minuses. There's not a single hotel that's going to be best for everyone, so that's also why its nice to stay at properties back-to-back.
To finish off our trip, we visited nearby Nara, and stayed at Shisui Nara, a Marriott Luxury Collection property. This hotel just recently opened, and there's not much online about it. Ummm, I found the whole experience to be well-intentioned, but kind of a hot mess.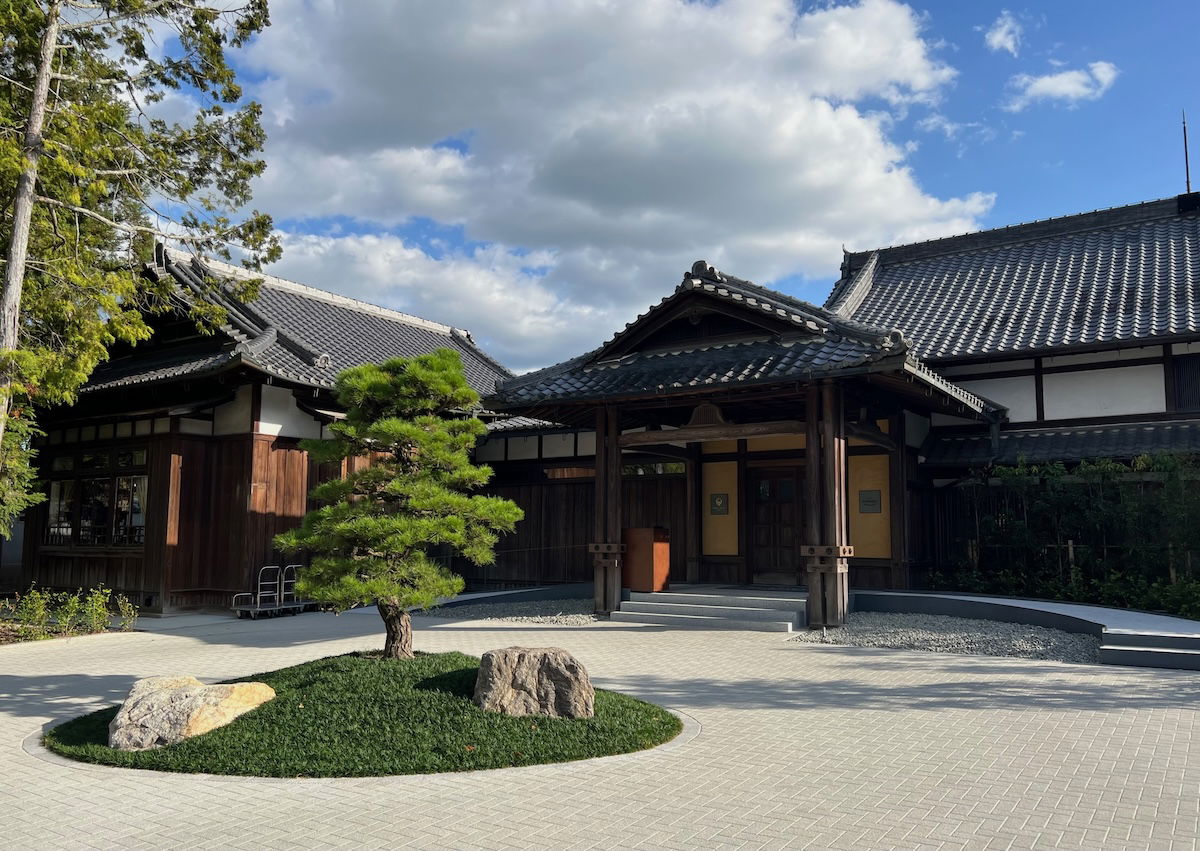 Bottom line
We had an incredible trip to Japan, with lots of (hopefully) interesting review content. Not only was I happy to finally fly Starlux's long haul business class, but we checked out some awesome hotels in Japan (and one kind of strange one), and had so much good food. Japan is just such a special place, and I'm already dreaming of my next trip.
Stay tuned, and thanks for reading!