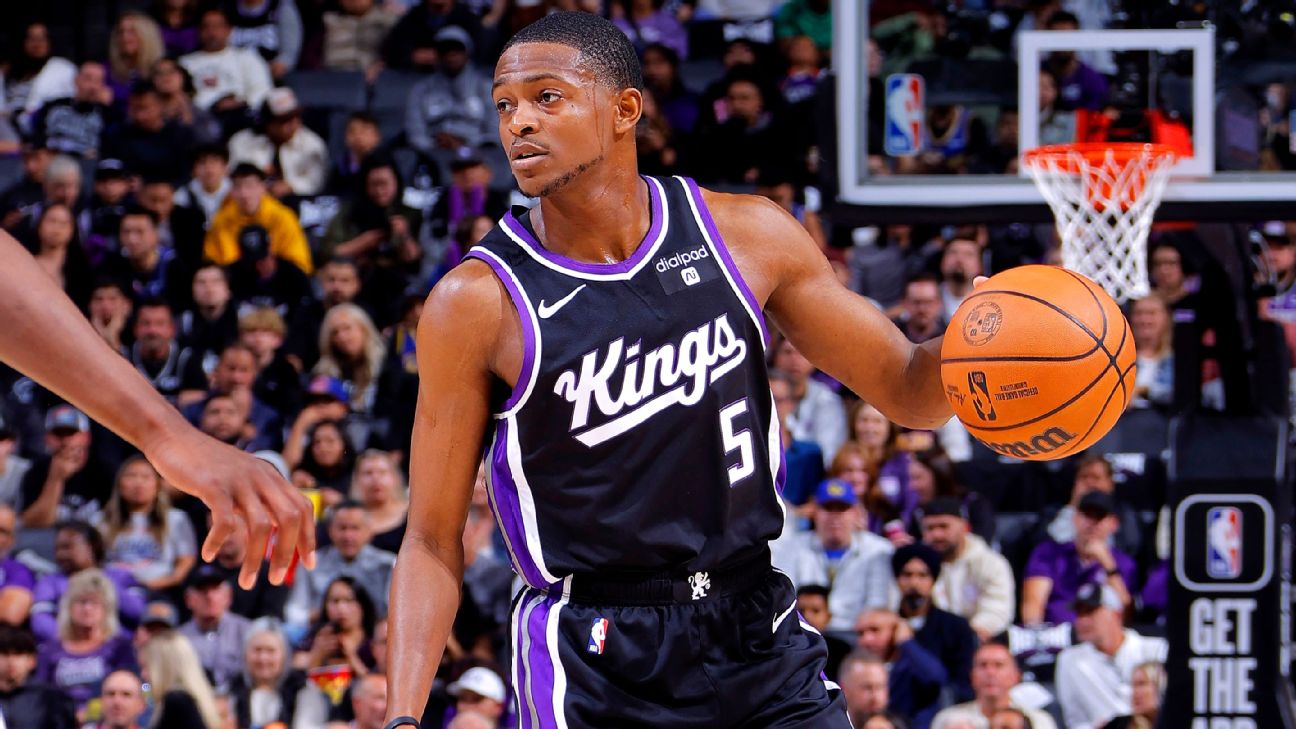 Sacramento Kings guard De'Aaron Fox has avoided a serious right ankle injury but will miss some time, sources told ESPN's Andscape on Monday.
Fox rolled his ankle in the fourth quarter of Sunday's overtime victory against the visiting Los Angeles Lakers and was helped off the court and into the Kings locker room. He returned to action after missing only 44 seconds of game time, scoring eight points in the final six minutes of regulation, but was still walking with a limp before departing in overtime.
An X-ray after the game revealed a moderate ankle sprain.
He finished with 37 points on 14 of 24 shooting in the victory.
The 2023 All-Star is expected to miss Wednesday's game at Golden State, but a source expressed optimism that he can return within a week's time.
Fox is averaging 31.3 points, 6.0 assists and 4.3 rebounds through three games for the Kings this season.
Malik Monk, who scored 11 of his 22 points in overtime Sunday, would be the likely fill-in for Fox.
The Associated Press contributed to this report.