What unfolds over the next few weeks is going to have major implications for the future of the US airline industry, and in particular for the future of JetBlue and Spirit…
JetBlue, Spirit, and the DOJ go to court
In July 2022, it was announced that JetBlue and Spirit would merge. It was quite a path to get to that point, because the initial plan was for Frontier and Spirit to merge, but JetBlue ended up managing to outbid Frontier.
From the beginning, there were concerns about the merger between JetBlue and Spirit getting regulatory approval. Sure enough, in early 2023, the Department of Justice (DOJ) announced that it intended to challenge this merger in court. That trial is finally starting — it kicks off today (October 31) in a federal courthouse in Boston, and is expected to run through December 5, 2023.
The DOJ has been busy on the airline front, and recently was successful with challenging the Northeast Alliance between American and JetBlue, leading to that partnership ending.
The DOJ has argued that a merger between JetBlue and Spirit would be bad for consumers, as it would eliminate an ultra low cost carrier from the market, leading to fare increases. The DOJ also claims that in the 51 markets served by both JetBlue and Spirit, fares could increase significantly, due to the combined market share of the two airlines. As the DOJ explains:
"Although all passengers will feel the impact of this acquisition, the harms will fall disproportionately on cost-conscious consumers.These customers depend on competition between JetBlue and Spirit, because without Spirit, they might be priced out of the market altogether."
JetBlue and Spirit executives have argued that JetBlue being able to grow would be good for consumers, as it would create a fifth low-fare competitor against the "big four" US carriers, comprised of American, Delta, United, and Southwest. Those four airlines control 80% of domestic US market share, so having a fifth competitor would be beneficial.
JetBlue has also announced plans to give up gates and slots at many congested airports, and has struck deals with both Frontier and Allegiant. Furthermore, JetBlue has announced plans to add 25 new routes from Orlando if the merger is approved, which neither of the airlines currently fly, but which could work with a combined airline.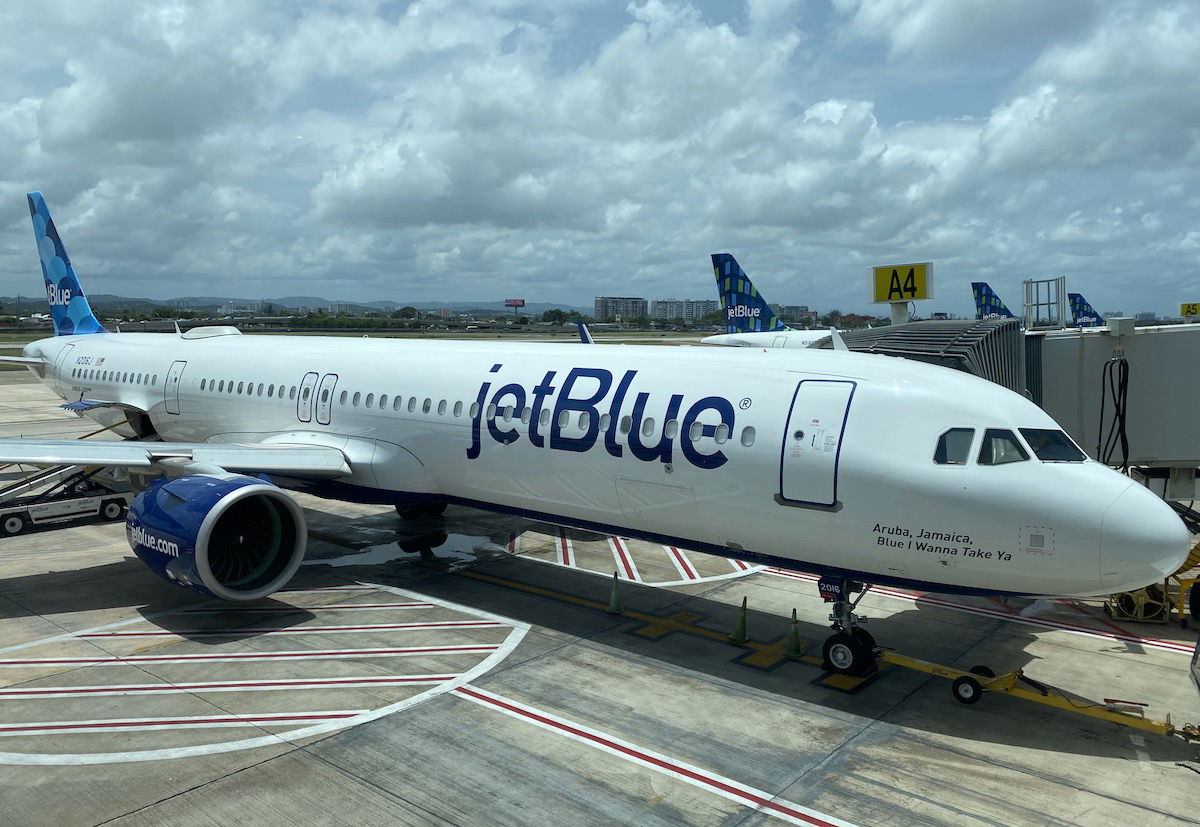 Will the DOJ be successful with its lawsuit?
I'm no lawyer, so I don't have an educated opinion as to whether the lawsuit will be successful or not. After all, this is a question of law, and not a question of logic. I do have some general thoughts, though.
The DOJ successfully made its case with blocking the American and JetBlue Northeast Alliance, though I think there's a key distinction there. While I think that partnership was actually good for many consumers, it became clear the way in which American and JetBlue executives were conspiring to act in ways there were anti-competitive, including the ways in which they swapped slots, coordinated schedules, and more.
In the case of a JetBlue and Spirit merger, I just logically don't see how it's reasonable to try to block this merger, especially with how the industry has evolved (which isn't to say that a legal case couldn't be made for it):
The argument frequently seems to be that the US would only be left with one major ultra low cost carrier, Frontier; however, Allegiant is nearly as big as Frontier, and you also have both Avelo and Breeze growing significantly, and they're competing for similar kinds of customers
The DOJ claims that fares would increase an average of 30% if JetBlue took over Frontier, but that's not an apples-to-apples comparison; the airlines include different things with their fares, and most Spirit consumers end up paying a lot more in ancillaries
When the merger was announced, JetBlue also had the Northeast Alliance with American, and I can see how a merger with Spirit plus the alliance with American would be bad competitively, but that's no longer in play
As we're seeing from ultra low cost carrier financial results, the business model just isn't resonating with consumers at the moment, and their margins are terrible; even without a JetBlue merger, Spirit may very well want to evolve its business model to add more premium products, because that's what people are willing to pay for
JetBlue has objectively been a disruptor since its founding, in offering good value tickets (rather than just the cheapest), between legroom, seat back TVs, and Wi-Fi, JetBlue is one of the best value airlines in the country
As the legacy carriers increasingly fly higher capacity narrow body jets (like United picking up A321neos), the airlines will increasingly have to compete with basic economy fares that rival those of cheaper airlines, in order to fill those seats, which is also good for consumers
I can't help but point out the recent comments of United CEO Scott Kirby about ultra low cost carriers, where he argued the following, which almost seems like an endorsement for the need to update Spirit's business model (which the DOJ is trying to prevent):
"For my entire 30-year career, the airline industry has gone through cycles, and we are in one now…but all of those cycles have ended with the lowest margin airlines forced to make adjustments — which will lead to better results for United. The adjustments are an inevitable economic reality, and I expect it to happen again by 2H24. What's different this time around, however, is that the lowest margin airlines are the so-called low-cost carriers, and that's where I think the changes are going to occur."
Anyway, those are just my thoughts. I'm very curious to see how this all plays out. If the merger does get blocked, I wonder what the future has in store for two airlines.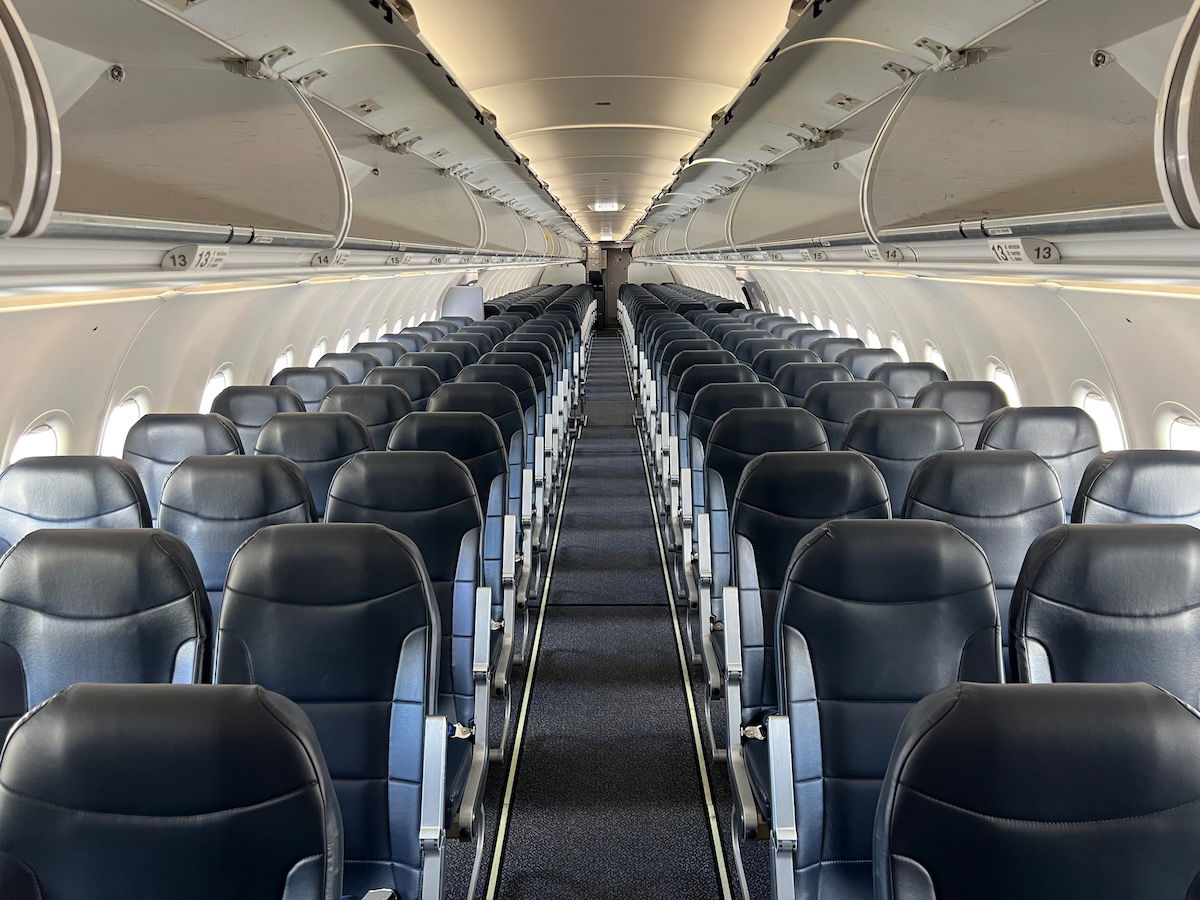 Bottom line
The DOJ's lawsuit against the JetBlue and Spirit merger is underway, and is expected to last for several weeks. The DOJ argues that the merger is bad for consumers and for competition, while JetBlue and Spirit argue that having a fifth big airline in the United States would be good for competition.
A lot has changed since this merger was announced, from the Northeast Alliance being discontinued, to JetBlue agreeing to give up slots at congest airports, to the ultra low cost carrier business model becoming increasingly questionable. I'm curious how that impacts the results of this trial.
How do you see this playing out — do you think the DOJ will be successful?