Marriott Bonvoy is replacing Suite Night Awards with Nightly Upgrade Awards, and the changes are a mixed bag…
Details of Marriott's new Nightly Upgrade Awards
With Marriott Bonvoy's Choice Benefits program, Platinum members and above who earn at least 50 elite nights in a calendar year can select Suite Night Awards as a perk (Titanium members can also select these at 75 elite nights).
Starting in early 2024, Marriott Bonvoy will be replacing Suite Night Awards with Nightly Upgrade Awards, and the changes are both positive and negative. Here are the updates that will apply:
Nightly Upgrade Awards are the new name of Suite Night Awards, to better align with the benefit, and each will be valid for a one-night confirmable upgrade to a premium room or suite
Nightly Upgrade Awards will be expanded to five additional brands where Suite Night Awards aren't available, including Ritz-Carlton, EDITION, Aloft, Element, and Protea
Nearly 20% more premium rooms and suites will be available for upgrades across all participating brands, with features like oceanfront rooms, balconies, and extra space
While Suite Night Awards clear up to five days in advance, Nightly Upgrade Awards will clear up to three days in advance
Let me emphasize that these changes are specifically for when you're using a confirmed upgrade "instrument." The complimentary space available suite upgrade policy for select elite tiers continues to apply as before.
While it's not part of the announcement to Marriott Bonvoy members, I'd note that earlier this year Marriott revealed some interesting details to hotel owners regarding these changes. The company stated that it will improve paid upgrade options in advance, and will also improve compensation when these Nightly Upgrade Awards are redeemed. Currently hotels are reportedly only compensated if occupancy is above a certain level, while in the future, they'll be compensated regardless of occupancy level.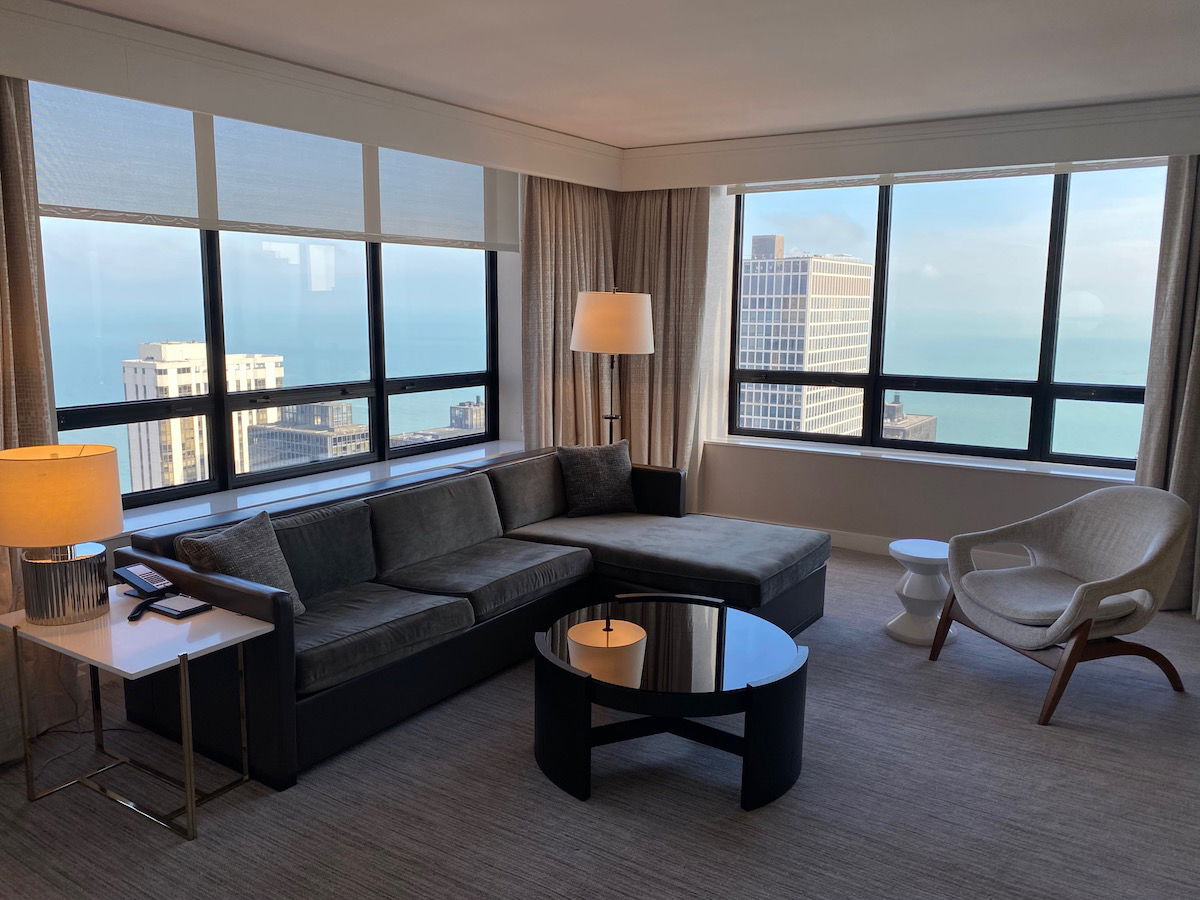 My take on the new Nightly Upgrade Awards
Suffice it to say that these changes are significant, and are a mixed bag. Here's my take:
I'm really happy to see these upgrade awards finally be valid at Ritz-Carlton and EDITION properties, since I value upgrades the most at luxury properties
The decreased upgrade window from five days to three days is a real bummer, since it creates even less certainty when it comes to securing an upgrade; this even further differentiates Hyatt's awesome Suite Upgrade Awards
On the surface, I appreciate the accuracy of renaming Suite Night Awards as Nightly Upgrade Awards, since they can currently be used for premium rooms or suites, so it's inaccurate to just call them Suite Night Awards
While having access to 20% more rooms with these upgrade instruments sounds exciting, I suspect that a vast majority of that additional inventory will be premium rooms rather than suites, and in some cases even pretty mild upgrades
What we don't know is if properties will offer access to fewer suites and more non-suites with Nightly Upgrade Awards, so we'll have to wait and see what that looks like
Also, while this isn't part of the public announcement, we also have reason to believe that Marriott will be increasingly trying to sell upgrades in 2024. Historically, Marriott hasn't done much to sell room upgrades in advance (unlike Hilton). I'm curious to see the execution of that. This could be good news for those willing to pay a discounted price for an upgrade, but ultimately it sounds like Marriott will be selling rooms that guests may otherwise be upgraded to.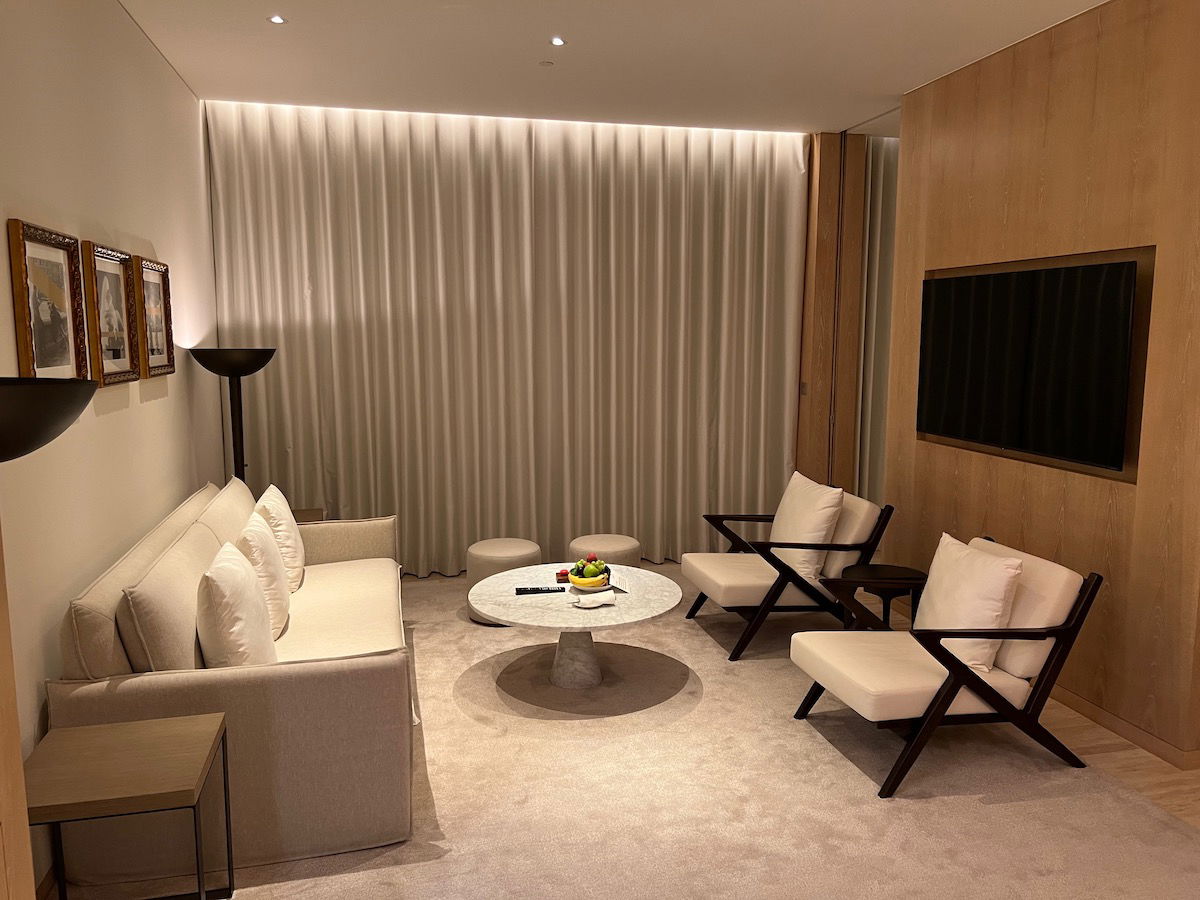 Bottom line
Marriott Bonvoy is introducing Nightly Upgrade Awards as of 2024, which will replace Suite Night Awards. The good news is that they'll be valid at five additional brands, including Ritz-Carlton and EDITION, and premium room inventory is supposed to be increased by 20%. The bad news is that they'll only clear three days in advance, rather than five days in advance.
The remaining question mark is how we see inventory associated with these upgrades change. Will properties offer access to fewer suites with these, or will the additional inventory just be what wasn't previously available? Is the rebranding of these upgrades just intended to make the name more accurate, or a sign of what's to come?
What do you make of Marriott introducing Nightly Upgrade Awards?