Wholesale marketplace Faire, which raised at a $12.6B valuation last year, lays off 20% of its staff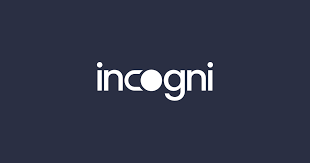 Wholesale marketplace Faire has laid off 20% of its staff, or about 250 people, as part of a restructuring, according to multiple reports.
Business Insider broke the news, reporting that the job cuts were companywide. Faire in October of 2022 had laid off 7% of its staff, which totaled about 1,200 at that time, according to reporting by The Information. So this round marks its second round of known cuts in just over a year. 
A Faire spokesperson told TechCrunch that the company has restructured the company to better align its teams with its "long-term vision."
She added: "We built our former organizational structure with multiple layers of management to support our pace of hiring. When we slowed down hiring last year, naturally we weren't able to grow into that larger structure. Our focus remains on being able to consistently support our independent retailer customer community as a reliable partner well into the future."
In May of 2022, Faire raised a $416 million extension to its Series G financing, more than doubling the size of that round.
That round valued Faire — which has built a marketplace connecting retailers to indie brands globally — at $12.59 billion post-money, or just under $200 million more than its valuation in November of 2021.
The company had raised over $1.4 billion since its 2017 inception from investors such as Founders Fund, Sequoia Capital, Y Combinator, Khosla Ventures and Lightspeed Venture Partners. Founders Fund General Partner Keith Rabois recently told TechCrunch that Faire "will be worth tens of billions of dollars."
He added: "Literally, at YC Demo Day, when they presented, as they finished the presentation, I said, 'That's a $100 billion company right there.' The founders are fantastic, the metrics are great, the market opportunities wonderful, even though most people missed it."
Faire's model is interesting in that it aims to be an indie Amazon. It connects emerging independent businesses around the world with local retailers so that their goods can be sold to more people.
In September, Faire and Shopify announced a partnership that established Faire as "the recommended wholesale marketplace for Shopify," which powers millions of merchants around the world. As part of that deal, Shopify also became a shareholder in Faire.
It's not clear how Faire's business has been performing as of late but in mid-November 2021, the company said that it saw "more than 3x year-on-year growth" and had reached more than $1 billion in annual volume in less than five years. That same month, Faire noted that six months after it expanded into 15 markets in Europe and the United Kingdom, its annualized sales volume in the region exceeded more than $150 million — "a scale that took nearly three years to achieve in North America," it said.
According to its website, its marketplace connects retailers globally to more than 100,000 brands.