Ethiopian Airlines has a large global route network through its Addis Ababa hub, as the airline flies to four continents from there.
Given the carrier's complex network, in some cases, passengers might find themselves with an extended layover in Addis Ababa. The good news is that if your layover is long enough, you may be entitled to a free hotel room, which can make your travel experience much more pleasant.
In this post I wanted to take a closer look at how exactly the program works. I've written in the past about similar programs offered by Emirates in Dubai, by Qatar Airways in Doha, and by Turkish Airlines in Istanbul. This is particularly relevant to me, as I plan an upcoming trip on Ethiopian Airlines (in a separate post I wrote about Ethiopian Airlines' different kind of business class seats).
Basics of Ethiopian Airlines' stopover hotel program
Ethiopian Airlines offers passengers with extended transit periods a complimentary hotel stay. On top of that, eligible travelers receive a complimentary transit visa, free meals, and transport to and from the hotel, as needed. As you'd expect, there are some terms to be aware of when it comes to the free hotel program, so let's go over all of those details (and thanks to this valuable FlyerTalk thread for clarifying many of the common questions).
How long does your connection have to be?
In order to get a free transit hotel from Ethiopian Airlines in Addis Ababa, you need to have a layover of 8-24 hours. You wouldn't be eligible if you're spending less or more time in Addis Ababa than that.
Unlike with some other airline stopover programs, there's no need to take the next flight in order to be eligible for this. In other words, you could intentionally book a connection for a later flight to receive a stopover hotel. Interestingly when paying cash you'll notice that Ethiopian ordinarily charges $70 (or so) extra for a longer connection, but that doesn't apply when redeeming miles.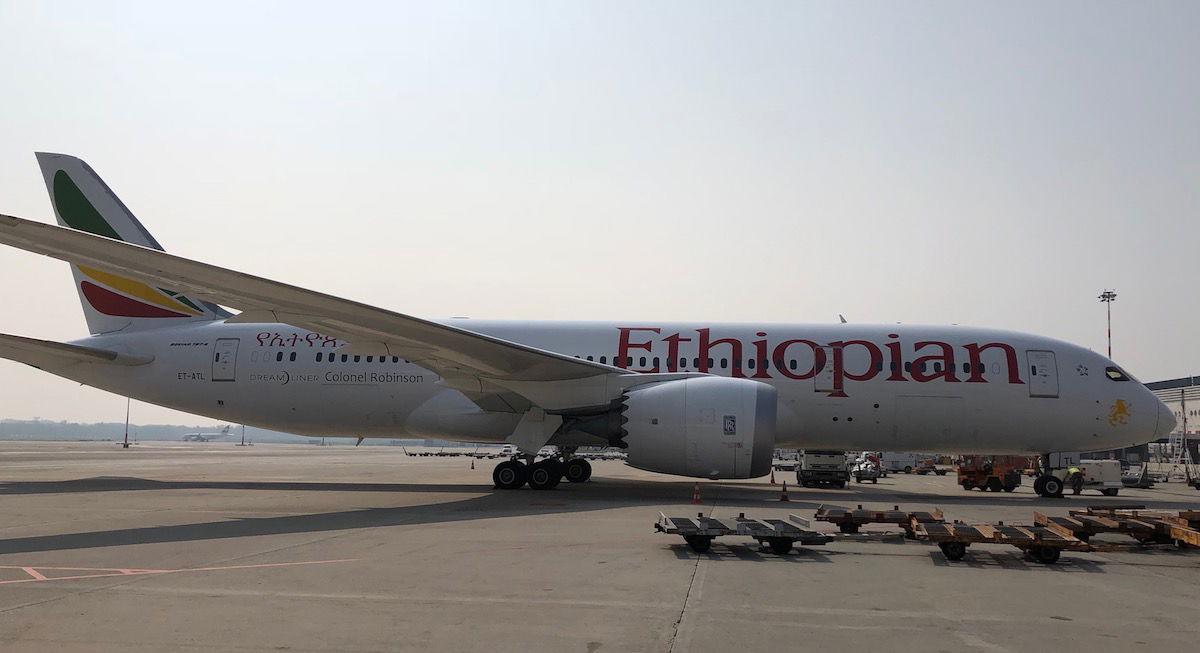 Who is eligible for a free stopover hotel?
Ethiopian Airlines has fairly few restrictions beyond the above regarding who is eligible for a transit hotel. It doesn't matter if your ticket was issued by Ethiopian Airlines or a partner airline. Furthermore, award tickets qualify, regardless of which program you book through.
The only major restriction is that you must be both arriving and departing on Ethiopian Airlines on a single ticket to be eligible for a stopover hotel. So you can't be arriving on one airline and departing on another airline.
How do you book your free stopover hotel?
There's no need to book your stopover hotel in advance. Instead, when you check-in for your Ethiopian Airlines flight, you should be given all the vouchers that you'll need. This includes the vouchers for the hotel, meals, transportation (if applicable), a transit visa, and more.
In the event that you don't get these vouchers at check-in (for whatever reason), you can proceed to the transit desk in Addis Ababa, and they can help you there.
Do you need a visa for entering Ethiopia?
This stopover hotel program automatically comes with a transit visa, so you'll be given the documentation required for that. This applies regardless of your nationality. If you plan on staying in Ethiopia for longer than 24 hours (not in conjunction with this program), then standard visa policies apply.
What stopover hotels does Ethiopian Airlines use?
Ethiopian Airlines doesn't guarantee which hotel you'll be given with your stopover package. However, the most common option seems to be the Ethiopian Skylight Hotel, which is owned by the airline. The Ethiopian Skylight Hotel is the largest hotel in Africa, and has both an in-terminal location, and a location past immigration.
So while it's no guarantee, hopefully you're accommodated at one of those, and they're both pretty well regarded. The location in the terminal is probably ideal if you have a shorter connection (closer to eight hours), where you just want to maximize rest, while with a longer connection (closer to 24 hours), you might like to get into town, see some sights, etc.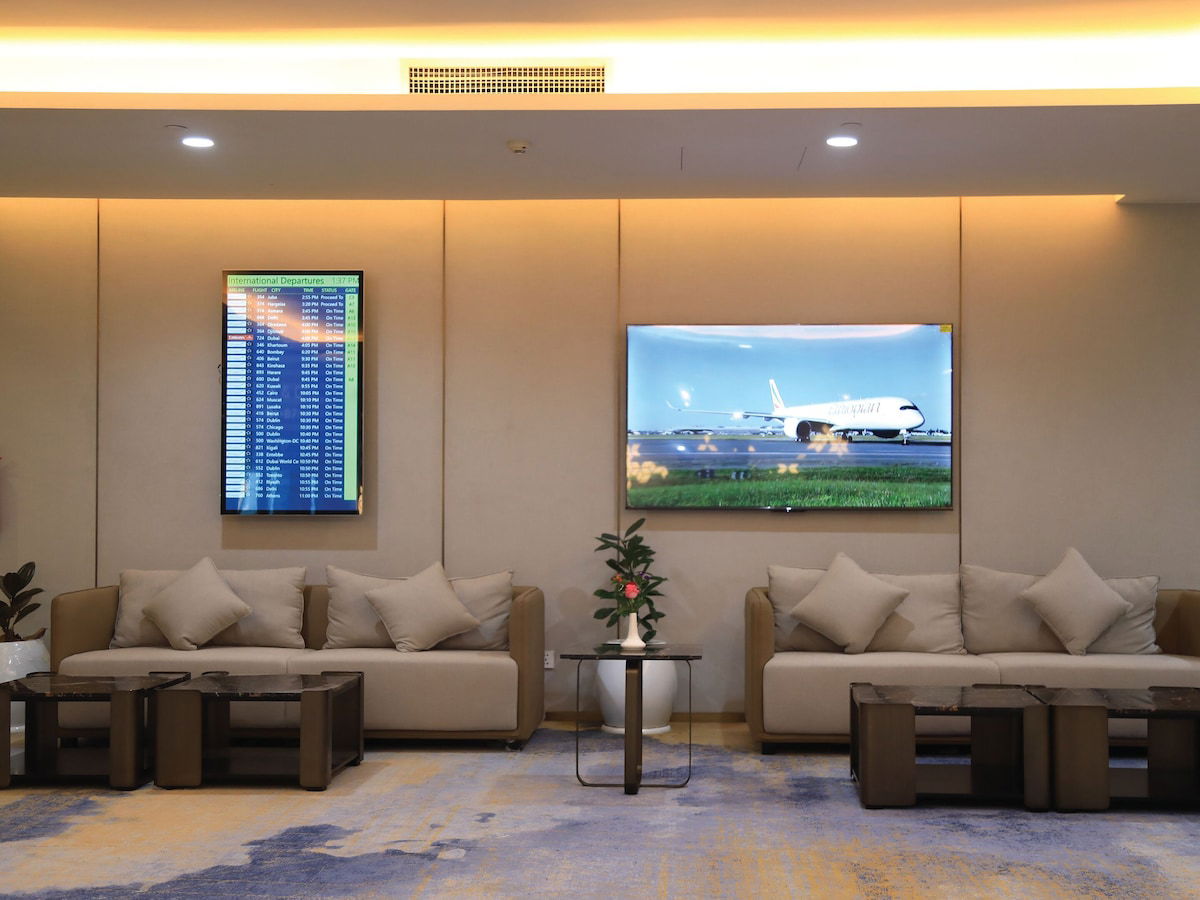 Bottom line
Ethiopian Airlines offers an excellent complimentary hotel program for those with long layovers in Addis Ababa. You can take advantage of this with a layover of 8-24 hours, regardless of the cabin you're traveling in. You'll also receive meals, transportation, and a transit visa. This can be a great way to get some rest between flights. This is definitely a program worth understanding if you find yourself with a long layover in Addis Ababa.
If you've used Ethiopian Airlines' free stopover hotel program, what was your experience like?