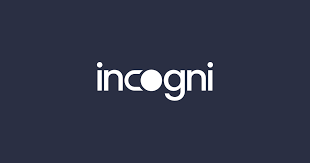 The second ranking could be very easy for the College Football Playoff selection committee after its top eight teams all won in Week 10. It's not always that simple, though, when the committee "begins each week with a blank sheet of paper" and "what happened last year does not matter."
That's why the back-to-back defending national champs weren't the committee's No. 1 team in its initial ranking. Was No. 2 Georgia's win against No. 12 Mizzou enough to change that in the committee's second of six rankings, unveiled at 7 p.m. ET Tuesday night on ESPN?
Maybe, though Ohio State is still ranked No. 1 in ESPN's strength of record metric, which means the average top-25 team would have the most difficult time achieving the same undefeated record against the Buckeyes' opponents to this point.
While there wasn't a lot of drama on the scoreboard, there are still several pressing questions facing the committee this week that at least have the potential to alter its second ranking.
---
1. Has Georgia done enough to unseat the Buckeyes?
One of the most significant Week 10 results was Georgia's win against Missouri, which gave the Bulldogs their first victory against a CFP-ranked opponent. While Georgia added to its playoff résumé, Ohio State did not, beating an unranked but improved Rutgers team on the road.
The committee doesn't rank teams based on a weekly snapshot, though. It will continue to compare Ohio State and Georgia based on their résumés to date, and assuming Penn State and Notre Dame are still top-25 wins, the Buckeyes will still edge Georgia with their schedule strength.
It didn't help Ohio State that Notre Dame dropped to three losses after losing at Clemson, which is a four-loss team. It also didn't help Georgia that Florida lost at home to Arkansas, and the Gators are now a four-loss team. One of the reasons Georgia was No. 2 and ahead of Michigan last week was because the committee valued its wins against Kentucky and Florida more than any opponents the Wolverines had defeated.
Another consideration is how valuable the win against Mizzou was, and that will be determined in part by how far the Tigers fall tonight. If Georgia earns a promotion to the top spot Tuesday, it would most likely be justified by the committee deeming the Bulldogs a better team while citing Ohio State's first-half struggles at Rutgers. They'd have to explain, though, how that was different than Georgia's first-half struggles against Mizzou.
---
2. Will Washington crack the top four?
Washington's Oct. 14 win against Oregon is arguably the best in the country, but it wasn't enough to impress the committee last week. The only difference this week is that Washington bolstered its case Saturday with a double-digit road win at No. 20 USC. The question is how much the committee values that win now that Trojans are a three-loss team.
Washington's pedestrian performances in wins against Arizona State (2-7) and Stanford (3-6) are why the committee put the Huskies at No. 5 in its first ranking. While it was another offensive clinic for Washington against USC, the defense allowed at least 30 points for the second straight week. None of the undefeated teams above Washington lost, so if the Huskies move up, it would be because of the road win against a ranked CFP team.
---
3. Is Oregon still the top one-loss team?
This is a question only because Alabama now has three top-25 wins: against Ole Miss, Tennessee and now LSU. Oregon has one statement win — Oct. 28 at Utah.
The Ducks have been one of the most complete teams in the country, and the committee has and will continue to honor Washington's head-to-head win against Oregon as long as the Huskies stay undefeated. Will the committee continue to do the same for Texas, which beat Alabama by double digits in Tuscaloosa in Week 2?
It would be surprising if it didn't — which would leave teams ranked 5-8 in the same order — but Alabama has made significant strides against ranked competition in back-to-back weeks. It also has a better résumé than Texas, save for of course its loss to the Longhorns. The Tide are No. 4 in strength of record, while Texas follows at No. 5. That could at least generate some debate in the room as to whether the Tide should be any higher.
---
4. Does Ole Miss have a shot at the playoff?
The Rebels are a long shot to win the SEC, but if they run the table and finish with one loss, they will at least get some consideration. Winning the division will be extremely difficult even if the Rebels run the table because they still need Alabama to lose twice. That's unlikely to happen, considering Alabama plays two unranked SEC opponents (Kentucky and Auburn), and ESPN's Football Power Index gives the Tide at least an 80% chance to win each game.
If Ole Miss beats Georgia on Saturday, though, it will have the best win in the country, plus two other wins against ranked opponents in LSU and Tulane. A win Saturday would be even more impressive considering it's in Athens. According to ESPN Analytics, Ole Miss has a 31% chance to beat Georgia and a 26% chance to finish 11-1.
If that scenario unfolds, Ole Miss will have a 23% chance to reach the playoff, according to the Allstate Playoff Predictor. So much of that, though, depends on what happens in the other Power 5 conference championship games — and how the SEC title game unfolds. If Georgia were to win the SEC, and Ole Miss beat the SEC champs … that's a serious conversation for the committee.
Saturday's opportunity against Georgia gives Ole Miss the best chance of any of the teams hovering around the top 10. Louisville has an outside chance if it runs the table and wins the SEC, but an 11-1 Ole Miss without an SEC title would have a better résumé than a 12-1 Louisville that won the ACC.
---
5. Is LSU the committee's top three-loss team?
LSU is a critical common opponent for both Florida State and Alabama, which both beat the Tigers and need the win to continue to impress the committee. It's also impactful to Ole Miss (see: No. 4). LSU still ranks No. 16 in strength of record, the highest of any three-loss team.
If LSU is the committee's top three-loss team as expected, where does Notre Dame (7-3) land? Ohio State should have a top-10 win against Penn State, but how will the committee value its close road win against the Irish? The Irish are No. 22 in strength of record metric, the second highest ranking of any three-loss team behind LSU.