I'd like to throw an idea out there, and I think it'll make for an interesting discussion. I'm curious to hear what y'all think. Long story short, I think one major US airline should differentiate itself by drastically increasing the size of its first class cabin on many domestic aircraft. I'm not just talking an extra row, but a lot more than that. Let me explain…
Airline executives say premium demand is strong
If you listen to the executives of the "big three" US carriers, they'll all tell you how strong premium demand is. For example, a Delta executive recently explained that the airline is now selling an average of 74% of its first class seats, up from 11% in 2011.
Heck, Delta CEO Ed Bastian recently justified the negative SkyMiles changes by explaining that the carrier's demand for premium products far exceeds the supply.
Yet despite demand for first class having gone up considerably, airlines aren't actually increasing the size of first class cabins compared to a decade ago. I mean, sure, United claims it's adding first class seats to some aircraft, but when you look at first class now compared to a decade ago, the ratio of first class seats at many airlines has decreased.
US airlines are taking delivery of a lot of new jets. Not only are they much more fuel efficient than before, but they're also bigger. Just look at American, Delta, and United, all refreshing their narrow body fleets with A321neos, which are larger than most of the narrow body aircraft they've historically flown.
Making the decision to order planes like this is always a double edged sword. On the one hand, those working in revenue management would probably prefer smaller planes in terms of having the right number of seats for some markets. After all, having to sell too many seats can be a liability.
On the other hand, the incremental operating costs of an A321neo over an A320neo are very low, so why wouldn't you want more revenue potential? But how do you use a larger plane without ruining your yields? Well, I think there's a better strategy than what airlines are currently doing…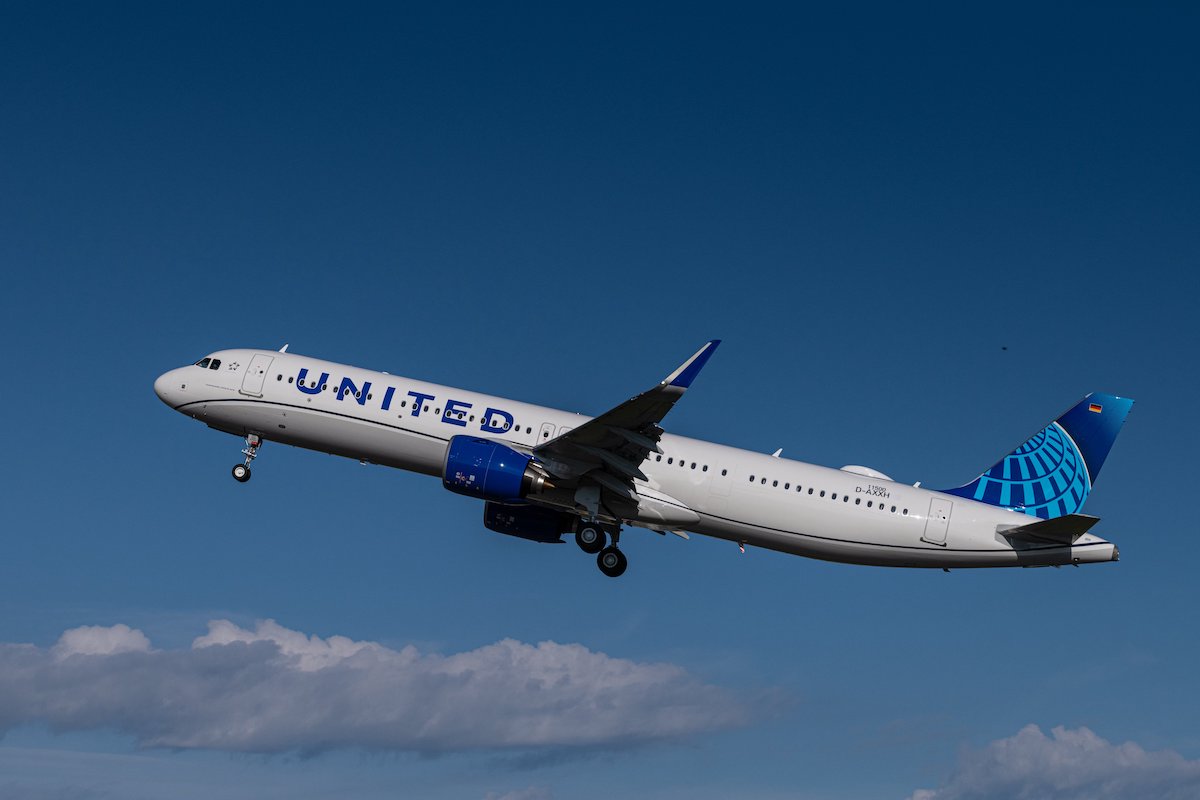 My proposal for more first class seats
Let me explain what I'm thinking in the form of an example, and I'll keep the math easy. With American, Delta, and United, A3321neos currently have 20 first class seats, spread across five rows. Let's say they increased that cabin to 36 seats, spread across nine rows (I think 32 seats would generally make more sense, but I'm trying to do a fair comparison in terms of replacing rows based on seat pitch).
Those 16 extra first class seats (four rows) would come at the opportunity cost of a total of 30 "standard" economy seats (five rows), so you'd have a net loss of 14 seats. The question becomes whether you can generate more revenue from 30 economy seats or 16 first class seats.
Let's look at the potential monetization opportunities here. For the 30 economy seats, here are some considerations:
First you have to consider that even if flights are generally quite full nowadays, most aren't 100% full prior to standby passengers; airlines are able to monetize first class seats on non-full flights, while they struggle to monetize empty economy seats
The question becomes, on what percent of flights are those last 14 seats sold?
One of the challenges with airlines moving to bigger narrow body jets is that it's increasingly harder to fill those extra seats with good yields; United CEO Scott Kirby has stated how the airline will have to be more aggressive with selling basic economy to fill planes, as the carrier adds capacity to many markets (in the form of bigger planes)
So from a revenue management perspective, the question is really how much revenue you're getting from the last 14 seats on the plane, considering the cheapest fares sold
Meanwhile think of all the potential upside with having an extra 16 first class seats:
Nowadays there are many markets where first class simply sells out in advance, and more seats would sell as well
Airlines have gotten really good at monetizing upgrades, and if an airline actually went all-in on this concept, it could do an even better job, especially in conjunction with a credit card partner
One US airline could establish itself as the premium airline in the US, and have cabins that reflect that; that would increase loyalty to the carrier, and in turn increase monetization opportunities for the loyalty program
Just to use Delta as an example, while the airline already gives people a lot of ways to upgrade their tickets, I think a lot of opportunities are being left on the table. For example, think of how many people have the Amex Platinum and use the Delta Sky Club while flying in economy.
Imagine if on the day of departure, you'd get a prompt through the Amex app asking if you want to redeem X number of Amex points to upgrade your Delta flight. If it's as easy as the click of a button, you can bet a lot more people will take advantage of it.
The revenue from Amex for those points could in many situations greatly exceed the revenue from the cheapest tickets on the plane. That's just one example, though I have an endless number of other ideas…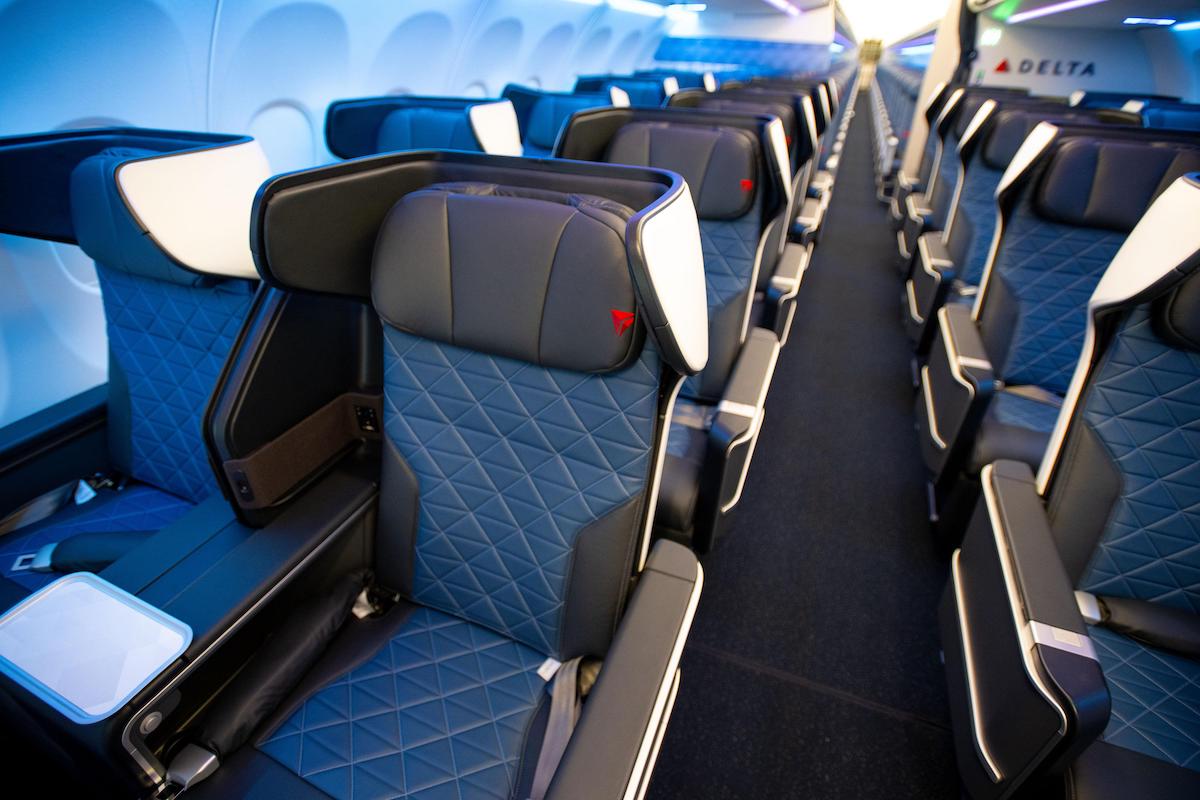 Bottom line
Airlines keep talking about strong premium demand. As the US carriers increasingly fly larger and more fuel efficient jets, the only struggle is filling those extra seats. Rather than being so focused on maximizing revenue by selling basic economy, I think there's merit to at least one US airline going upmarket, and introducing a considerably larger first class cabin.
With a bit more creativity on the upsell front, I think the potential here is significant, with limited downside…
Anyone else see merit to airlines adding more first class seats?