The holiday shopping season is always a bit of a frenzy. If you're anything like me, you have a lot of loved ones to buy gifts for, and everyone wants something completely different. Between friends, family members, co-workers, and all the other special people in your life, it adds up to be a very long holiday shopping list. To find something for everyone you're shopping for, you could bounce around from store to store while simultaneously placing a million different online orders, or you could just head to Target. From tech gifts to trendy accessories to toys, Target's got your holiday shopping covered with gift ideas for all ages and personalities. Keep scrolling for the best Target gifts for everyone on your list.
Shop on for our favorite fun, useful, and cozy home gifts that anyone who says, "Hey, what if we just stayed in instead?" will lust over.
For the Techie on Your List
For the person who's always glued to their screens and never leaves the house without their headphones, these tech gifts are definitely on their wishlist.
For the Trend-Setter
You know who I'm talking about here: She's got impeccable style, an effortlessly cool vibe, and a pulse on all the latest trends. Whether she's your friend, co-worker, or relative, these chic Target gifts are ones any it-girl would love to unwrap.
For the Person Who'd Rather Stay Home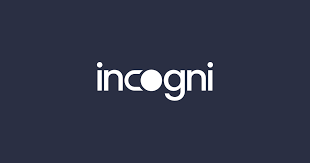 We all know that one person whose ideal evening includes a warm blanket, a cozy beverage, and an early bedtime. These homebody-approved gifts are sure to make their next night in extra cozy.
For the Little One in Your Life
Whether you have nieces or nephews or a little one of your own, you know that a great gift can make a kid's whole holiday season. These toys are guaranteed to make their faces light up—and make them want to start playing as soon as they unwrap it.

This post is sponsored by Target, but all of the opinions within are those of The Everygirl editorial board.
The post 50 of the Best Gifts from Target for Everyone on Your List appeared first on The Everygirl.