We're potentially within a year of Emirates Airline taking delivery of its first Airbus A350. While there are a lot of unknowns about this jet for the Dubai-based carrier, in this post I wanted to recap everything we do know, especially in light of recent fleet developments at the airline.
Emirates has 65 A350-900s on order
In 2019, Emirates placed a firm order for 50 Airbus A350-900s, and in 2023 the airline placed a firm order for an additional 15 of these jets, bringing the order book to 65 aircraft. For context, Emirates' fleet currently consists of just over 250 aircraft, including Airbus A380s and Boeing 777s. The airline then has over 300 aircraft on order, spread across three types of aircraft:
Emirates has 65 Airbus A350s on order, all of which are for the A350-900 variant; these are expected to be delivered starting in 2024
Emirates has 35 Boeing 787s on order, with 20 being for the 787-8 variant and 15 being for the 787-10 variant; there's no timeline for when these planes will be delivered, though
Emirates has 205 Boeing 777Xs on order, with 35 being for the 777-8 variant and 170 being for the 777-9 variant; the 777-9s should be delivered starting in 2025, and the 777-8s should be delivered starting in 2030
Historically Emirates was all about fleet consistency, and was focused exclusively on the Airbus A380 and Boeing 777. However, with Airbus A380 production having ended in 2021 (and these planes eventually being retired), and with the Boeing 777X being delayed until at least 2025 (representing a five year delay), the airline knew it had to hedge its bets when it comes to fleet renewal.
Interestingly Emirates had initially ordered both the A350-900 and A330-900neo, but the airline eventually streamlined that order to exclusively include the A350.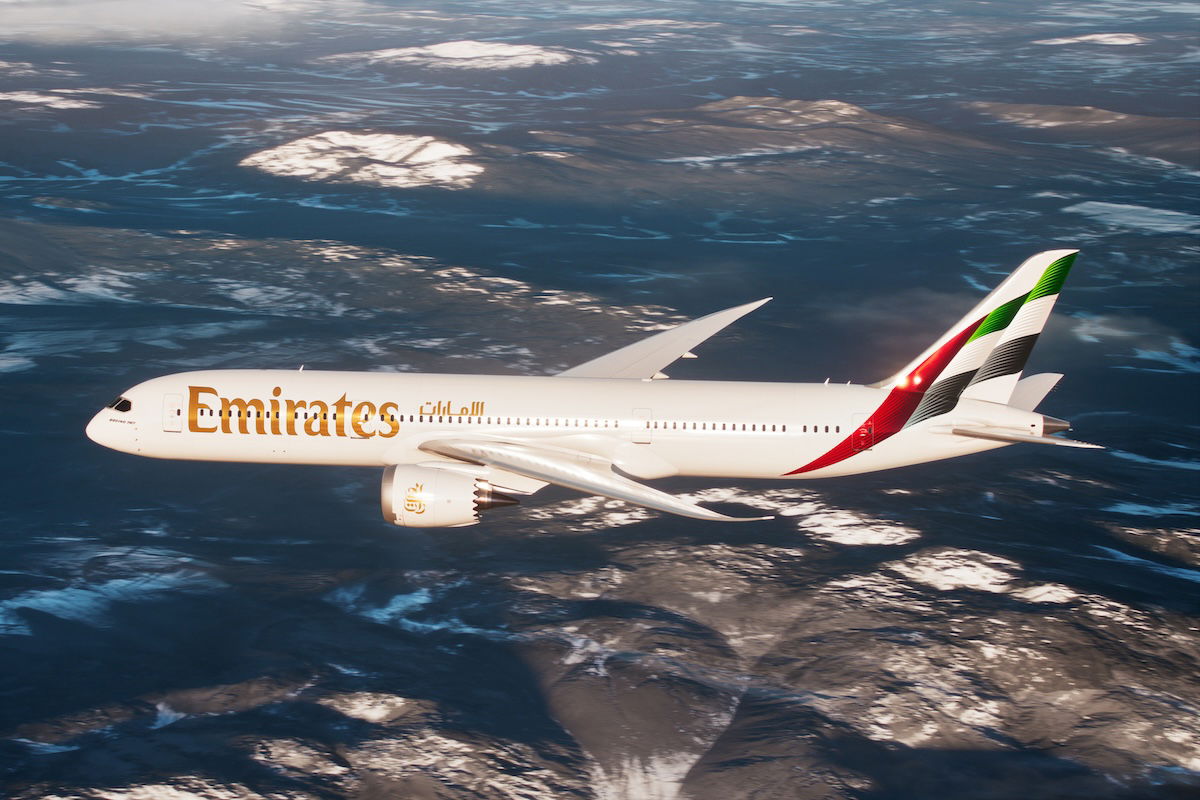 Emirates A350-900s will be delivered in late 2024
Emirates was initially supposed to take delivery of its first Airbus A350 in May 2023. As seems to be the norm in the airline industry nowadays, that has been delayed considerably, and the airline will now be taking delivery of its first Airbus A350 in August 2024 at the earliest.
I imagine that timeline has the potential to slip further. However, it does seem certain that the A350 will be the next new aircraft to join Emirates' fleet, ahead of the 787 and 777-9.
Once deliveries start, expect Emirates to add these planes to its fleet quickly, as all jets should be delivered by early 2028.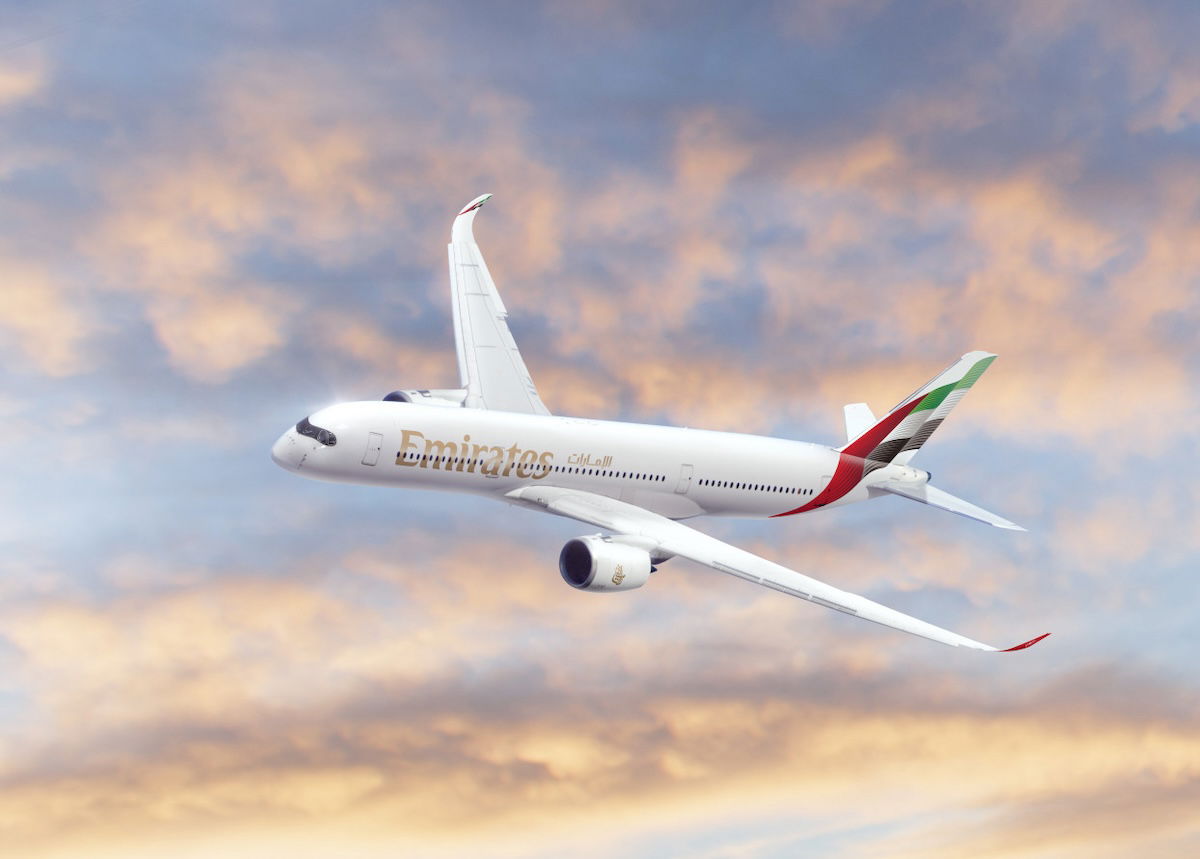 Emirates A350-900 interiors & passenger experience
Emirates hasn't yet revealed the layout for its Airbus A350-900s. However, the airline has stated that at least some A350s will be in a three cabin configuration, featuring business class, premium economy, and economy. It's also possible some A350s won't feature premium economy, though Emirates may have had a change of heart regarding that, as it aggressively retrofits existing aircraft with this cabin.
The A350s aren't expected to feature first class, which is an interesting direction for Emirates to take. Emirates has by far the largest international first class footprint of any airline in the world, and currently has first class on a vast majority of its aircraft. That will no longer be the case going forward, it seems.
One big unknown is what kind of a business class product Emirates will install on its A350s. Emirates' 777-300ER business class is incredibly underwhelming, and Emirates has been pretty tight-lipped about what we should expect from business class going forward.
What we do know is that Emirates plans to introduce a new business class product in 2024, which will be installed on retrofitted 777-300ERs, as well as on newly delivered A350s and 777Xs. This product will feature direct aisle access, and will be produced in partnership with Safran. In a separate post, I speculated about what this seat could look like.
One other exciting thing about Emirates' A350s is that the airline will finally offer high speed Wi-Fi for the first time. Emirates' A350s are expected to feature Inmarsat's GX Aviation Wi-Fi. This should represent a massive improvement to Wi-Fi speeds, compared to Emirates' current OnAir product, which is among the worst in the industry.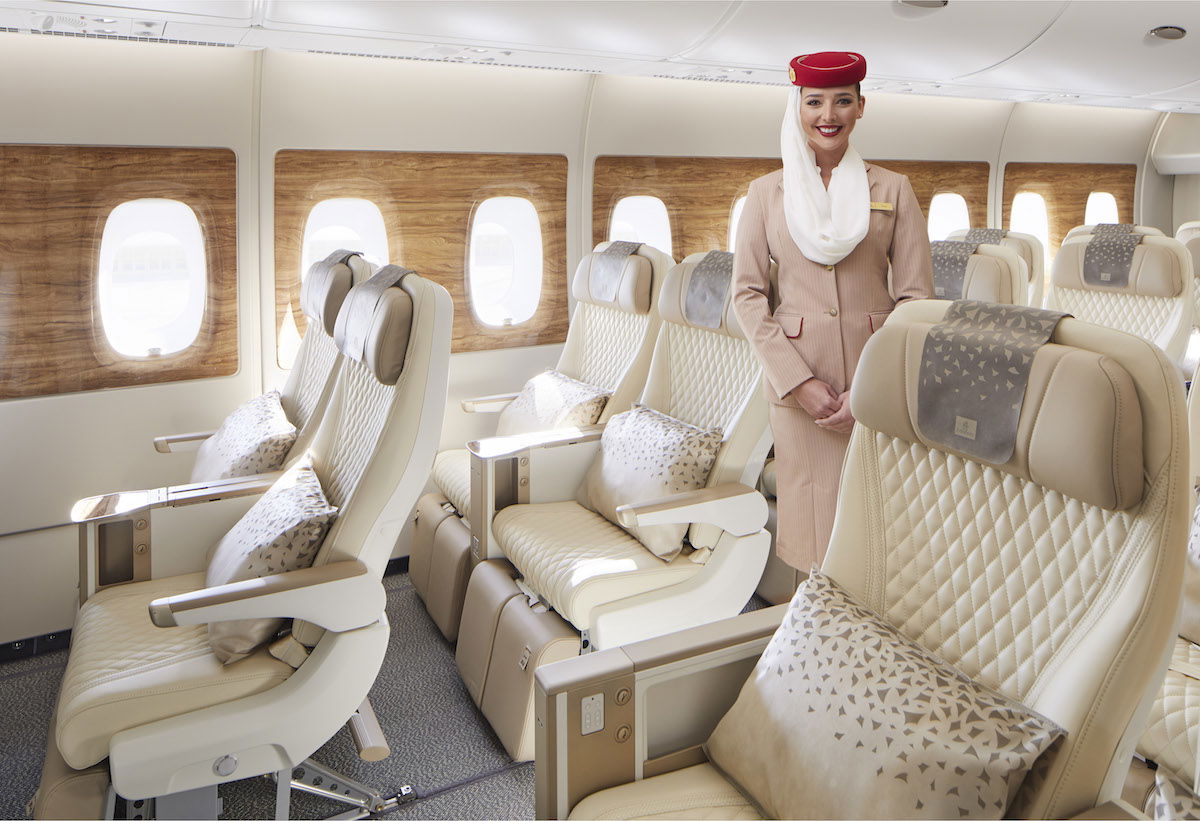 Emirates A350-900 routes & destinations
The A350 will be used throughout Emirates' network, serving everything from short haul to long haul routes. The A350 has incredible range and fuel economy, and is a bit smaller than the 777-300ER (and way smaller than the A380).
You can expect that the plane will primarily be used in lower demand or high frequency markets, especially ones with less premium demand (given that these planes won't feature first class). For example, Emirates has indicated that in 2024 it plans to relaunch flights to Adelaide, Australia (ADL), and the airline wants to use an Airbus A350 for that route. So those are the kinds of markets where you can expect the A350.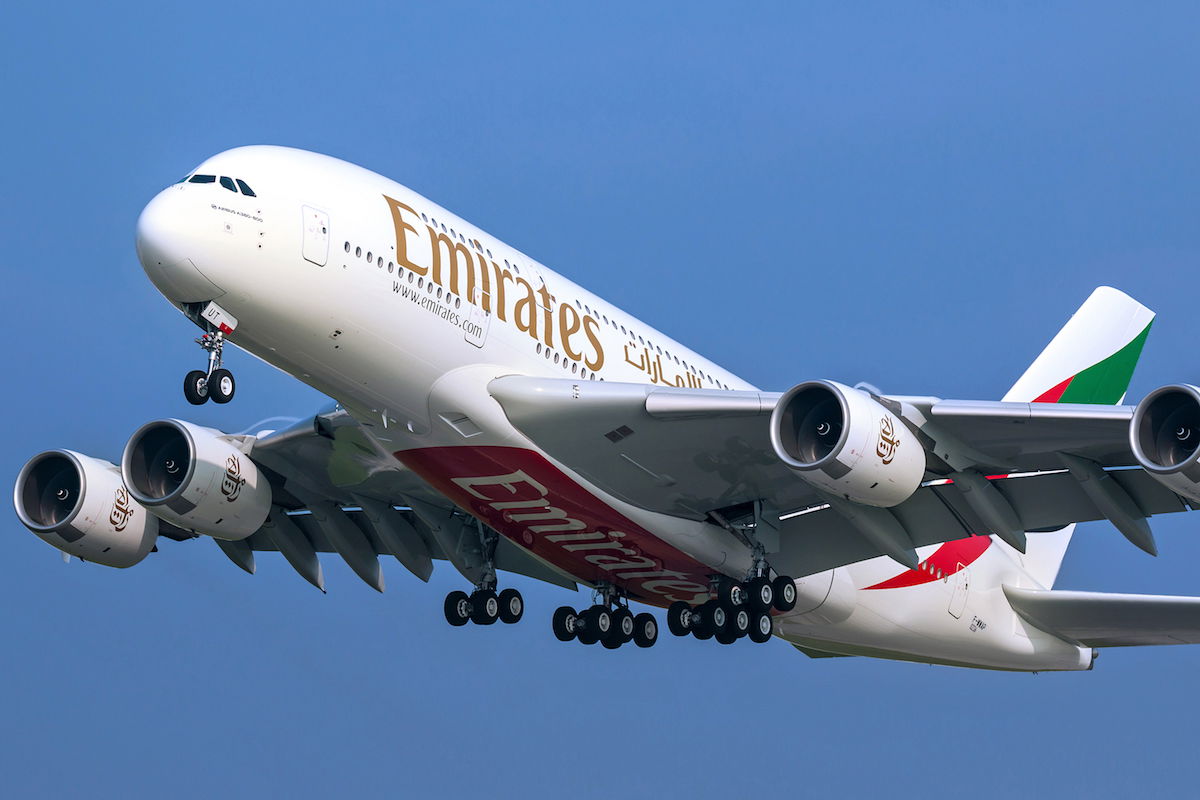 Bottom line
Emirates is expected to take delivery of its first of 65 Airbus A350-900s in the second half of 2024, which is less than a year away. Emirates hasn't otherwise taken delivery of any new jets in quite some time, so this will be an exciting development for the airline.
As of now there are more questions than answers. What we know for sure is that these planes will feature upgraded Wi-Fi, and will be used for routes both short and long. What remains to be seen is what the onboard product will be like. It's expected that most A350s will just feature three cabins (with premium economy rather than first class), though it's also possible that Emirates has had a change of heart, with all the delays we've seen.
What are you expecting from Emirates' Airbus A350s?