French all business class airline La Compagnie has just launched a potentially lucrative fare sale, described as a "Blue Friday" promotion. While La Compagnie doesn't have any loyalty program partners, this is ideal for anyone looking to travel nonstop between the New York area and Europe.
La Compagnie used to have a lot more fare sales in the past, but with the amount of premium demand there is across the Atlantic nowadays, they've become rarer. That's why I think this deal could very well be worth taking advantage of, and I especially appreciate the long travel window.
La Compagnie's transatlantic business class fare sale
La Compagnie is running a fare sale, valid for tickets booked between November 17 and November 21, 2023. What's awesome is that the promotion is valid for travel between December 1, 2023, and May 31, 2024, so that gives you six months during which you can travel.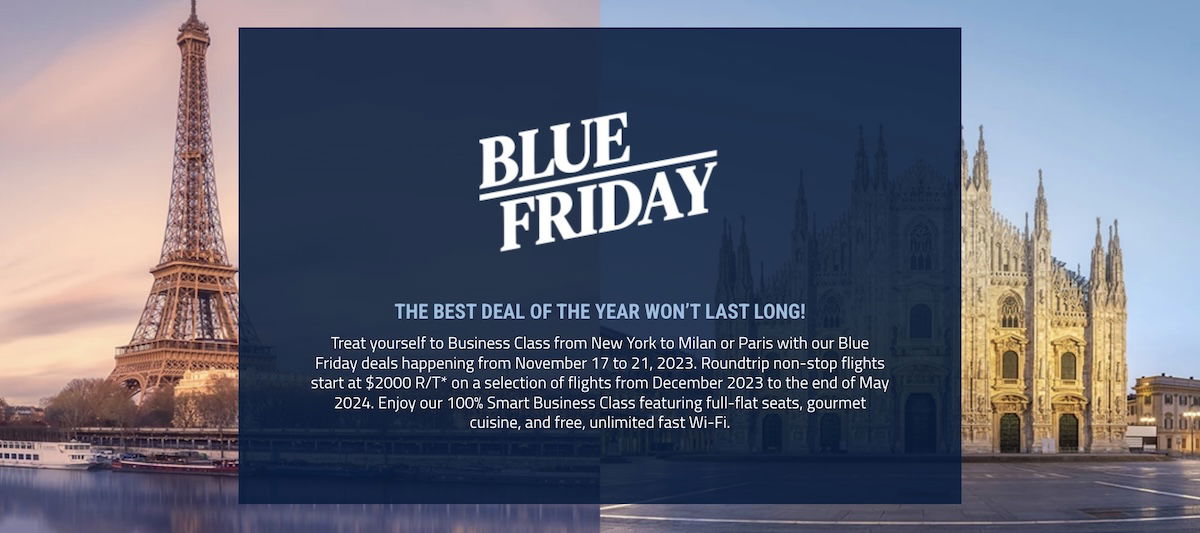 With this fare sale, you can find $2,000 roundtrip per person business class tickets in all of La Compagnie's three transatlantic markets, including:
Fly Newark (EWR) to Milan (MXP) — this is a 5x weekly, year-round service
Fly Newark (EWR) to Paris (ORY) — this is a 6-7x weekly, year-round service
Fly Newark (EWR) to Nice (NCE) — this is an up 4x weekly, summer seasonal service
There are blackout dates, and you can see all available dates for the La Compagnie fare sale at this link. You can also search these fares through Google Flights. Fortunately availability is largely very good, with most dates during the promotion period being bookable.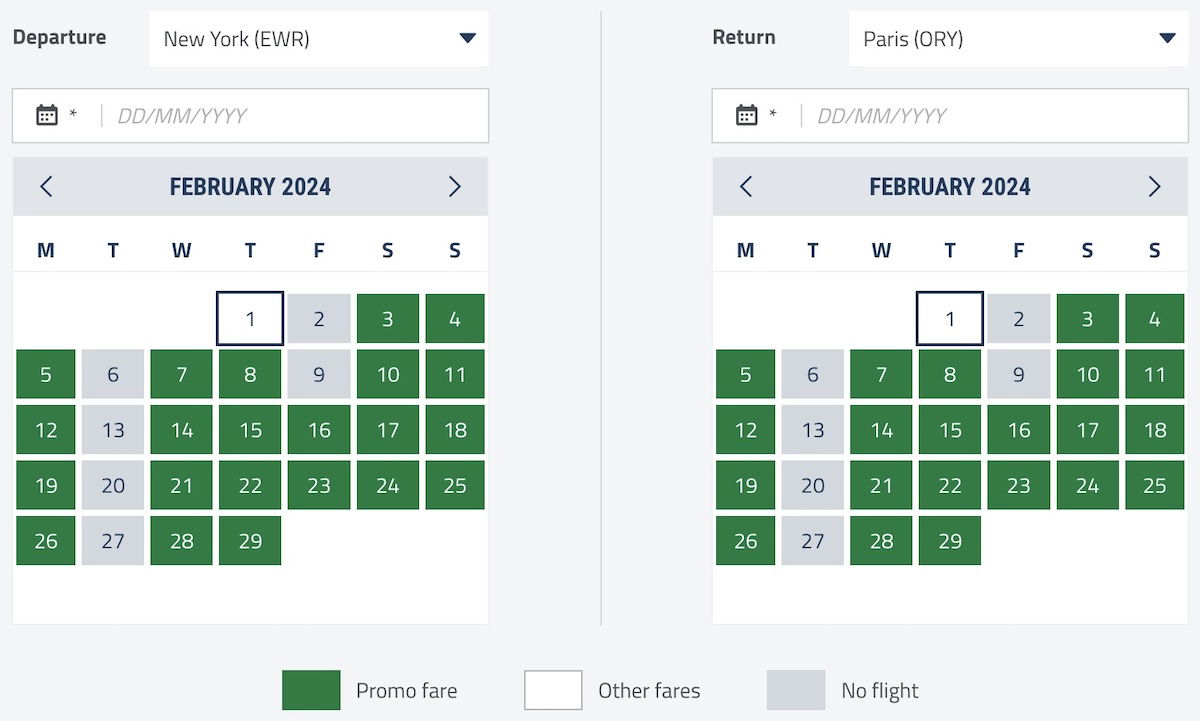 This won't be for everyone, but I do think this could make sense for some. If you value nonstop travel and/or don't have miles to redeem, you won't see business class fares much cheaper than this. For that matter, these fares are basically similar to the fuel surcharges that some airlines would impose on business class award tickets.
Note that these tickets are non-refundable, though are changeable. So you have flexibility to change the dates in the future, though any fare differences would apply. While this doesn't work for peak of summer travel, it's great for anyone wanting to travel to France or Italy this winter or spring.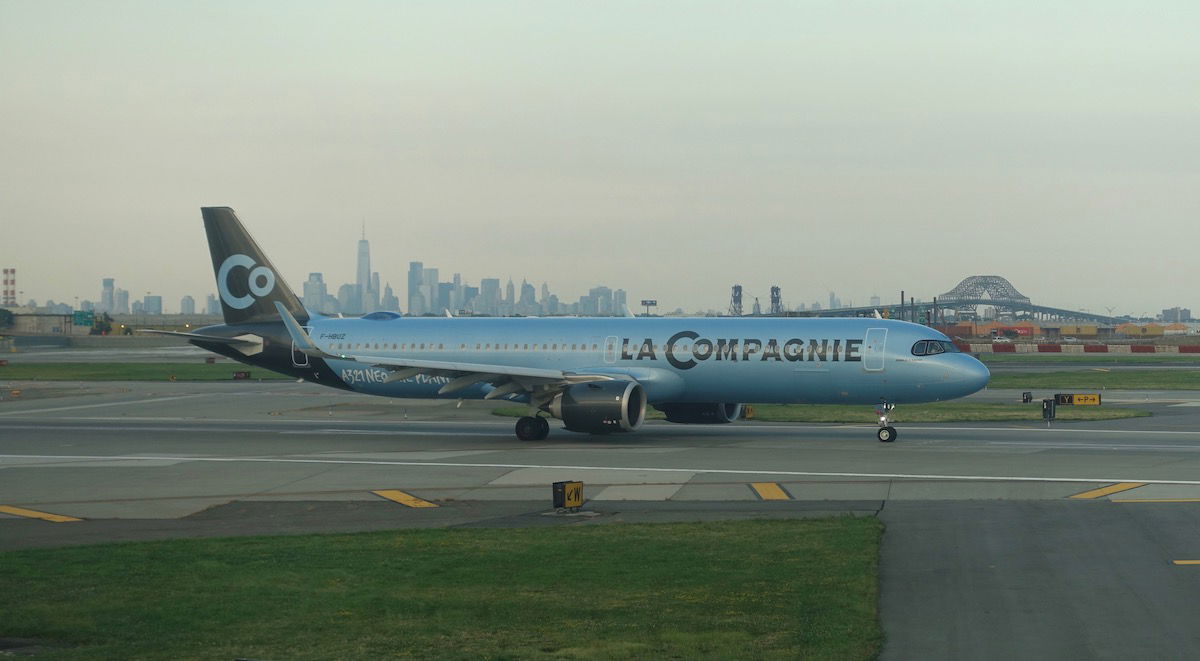 The La Compagnie A321neo business class experience
La Compagnie currently operates a fleet of two Airbus A321neo aircraft, each featuring 76 seats in an all business class configuration. I've reviewed the La Compagnie experience, and was impressed.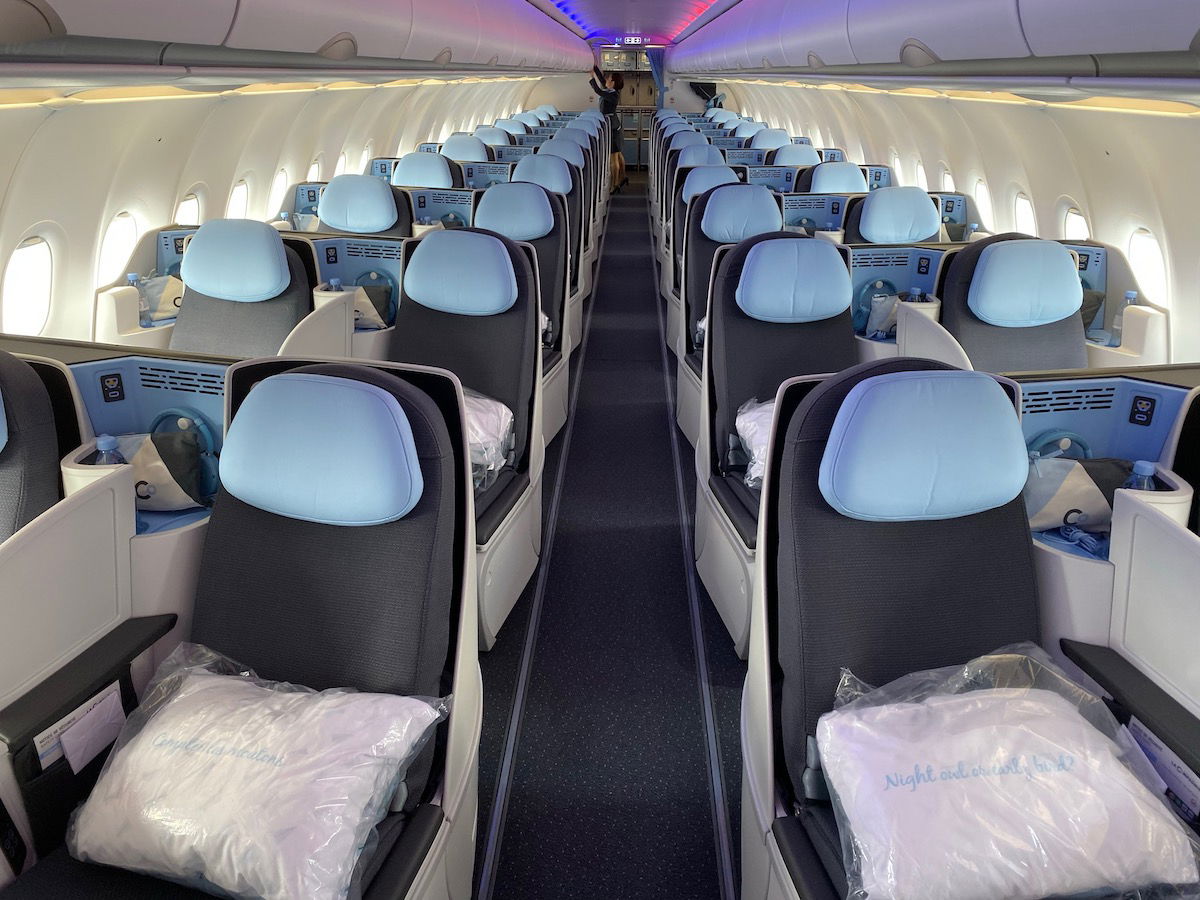 While La Compagnie's business class seats as such aren't cutting edge, there is something nice about traveling on a jet with fewer people, and for that matter the cabin also looks really cool.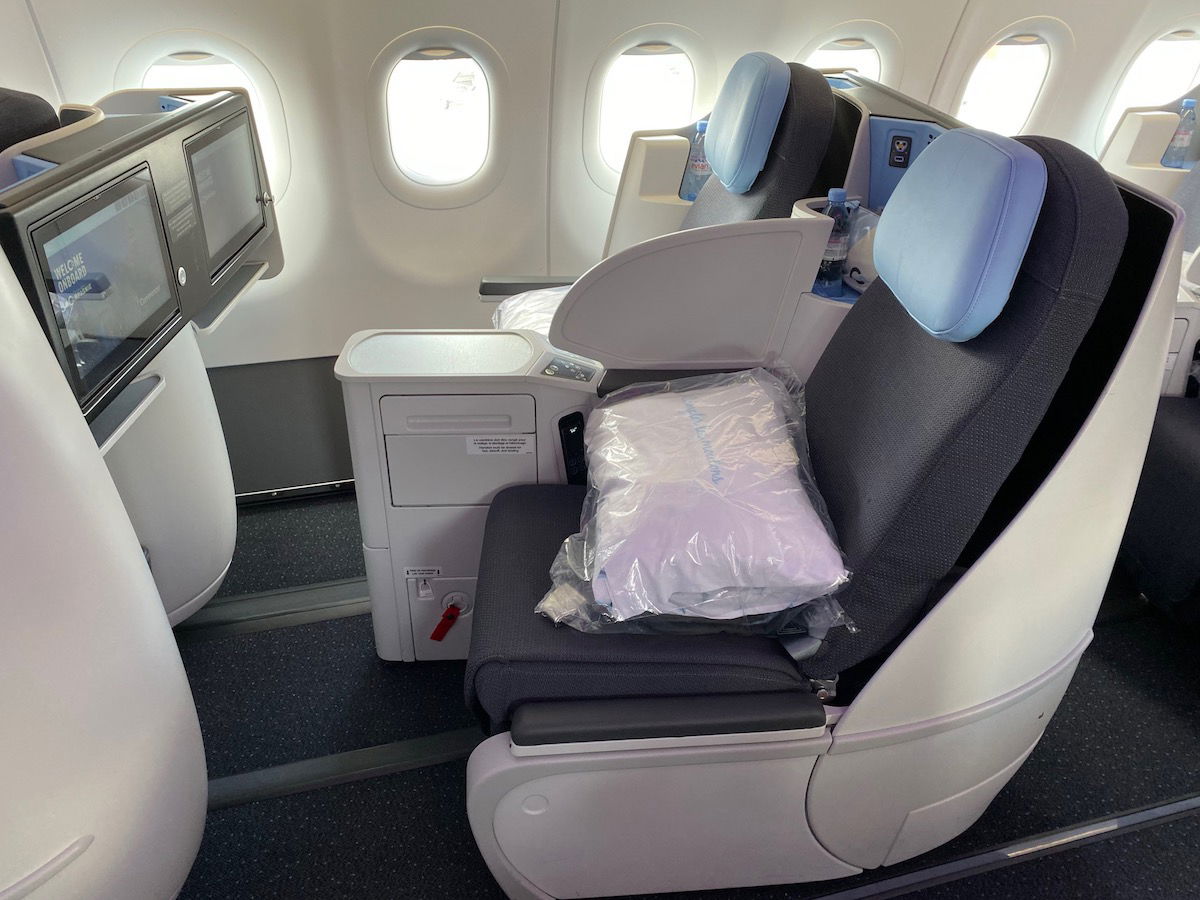 The value here is simply incredible, especially when you consider that the airline offers complimentary high speed Wi-Fi (and it's actually high speed, similar to JetBlue). The food, drinks, and service are all quite good as well, though nothing that'll blow you away. It's all about the overall value, plus the convenience of traveling nonstop on a smaller jet.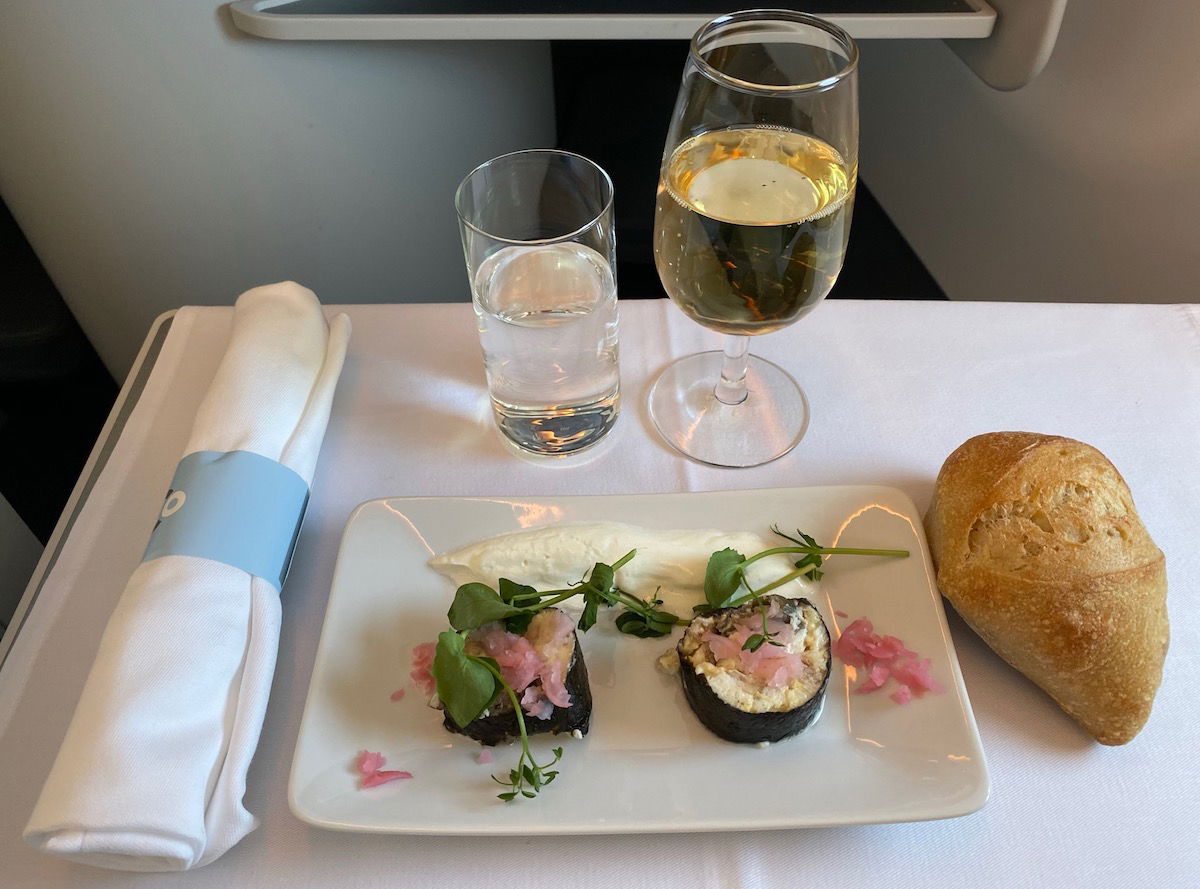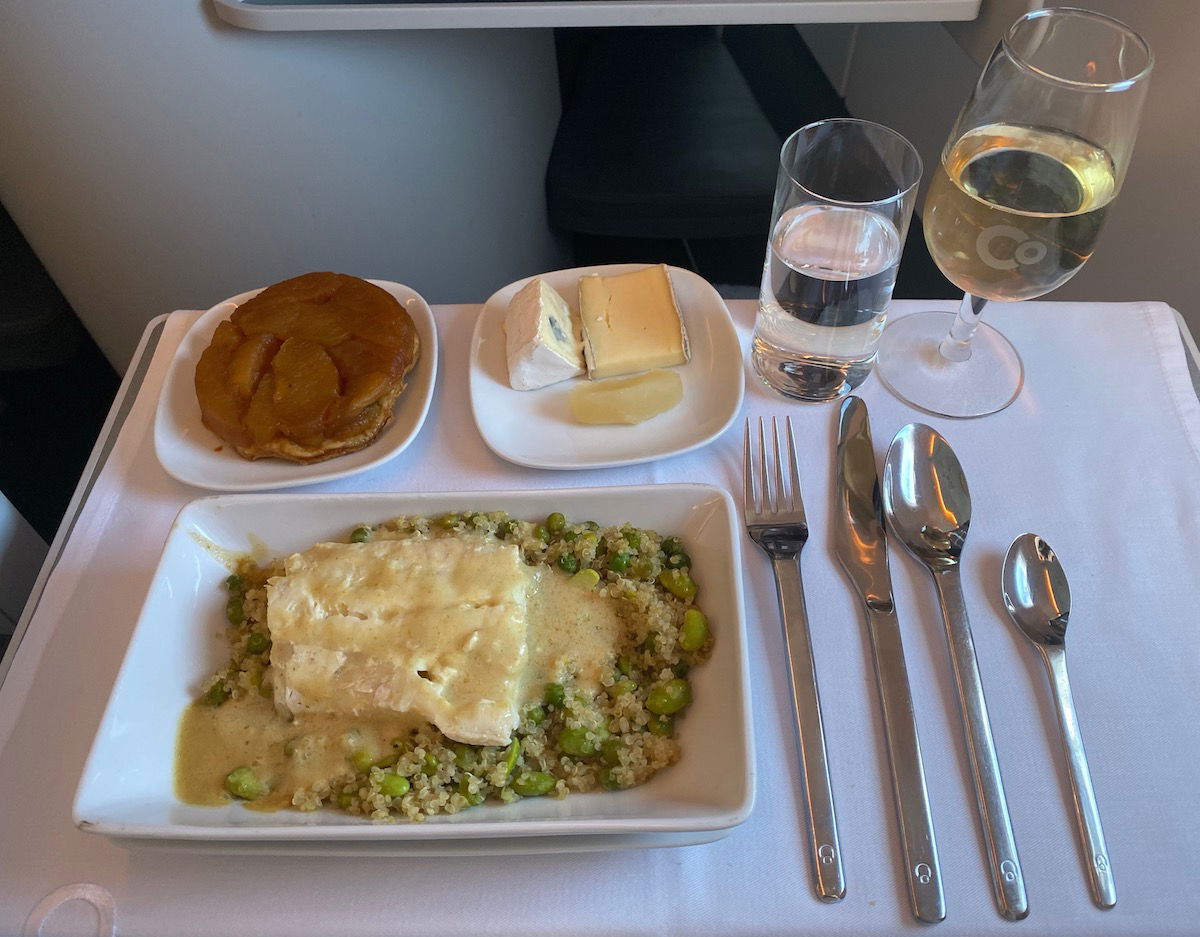 I'd book La Compagnie again in a heartbeat if I had any firm travel plans that coincided with this sale.
Bottom line
All business class airline La Compagnie has a new fare sale for "Blue Friday." Through November 21, 2023, you can use this fare sale to book travel all the way through May 31, 2024. Specifically, you can book any of La Compagnie's routes for $2,000 roundtrip, subject to capacity controls. That's a pretty great fare sale, given transatlantic fares we see in many markets nowadays.
Does anyone plan on taking advantage of this La Compagnie fare sale?