Air India is undergoing a transformation at the moment, after being privatized. The airline is investing hugely in modernizing its fleet and improving the passenger experience. This includes ordering 470 new aircraft, introducing new cabins, retrofitting existing aircraft, and completely rebranding.
Admittedly this has been a slow process, since you can't reinvent an airline overnight. The airline has been making quite a few incremental improvements, but the most exciting development up until this point is just weeks away.
Air India Airbus A350-900s coming late 2023
As part of Air India's massive aircraft order, the airline is expecting to take delivery of 40 Airbus A350s:
Air India will take delivery of six Airbus A350-900s starting in late 2023; these planes were initially intended for Aeroflot, but due to sanctions could no longer be delivered, so Air India has taken over that order
Air India will take delivery of 34 Airbus A350-1000s starting in 2025; these are jets that will be purpose built for Air India, so they'll feature the full new Air India experience, and will be the carrier's future flagship aircraft
What's exciting is that we're just about a month away from Air India's first Airbus A350-900 being delivered. The jet is already in the full Air India paint scheme, and it's the first wide body jet to feature Air India's new livery.
It's also worth noting how quickly the airline will take delivery of these six planes. The first plane will join Air India's fleet in December 2023, and the five remaining A350-900s will join Air India's fleet by March 2024. The first A350 to join the fleet will have the registration code VT-JRA.
Since the A350 is a totally new plane for Air India, you can expect that the aircraft will first operate some domestic flights for crew familiarization purposes, before commencing long haul operations. Air India hasn't yet announced its plans for this fleet. Will they fly to the United States, to Europe, or to somewhere else?
These A350s will be Air India's first new wide body jets in quite some time. The airline has leased some used jets from other airlines to add short-term capacity while improving the passenger experience. This includes acquiring some former Delta 777-200LRs, former Etihad 777-300ERs, and former Singapore Airlines 777-300ERs.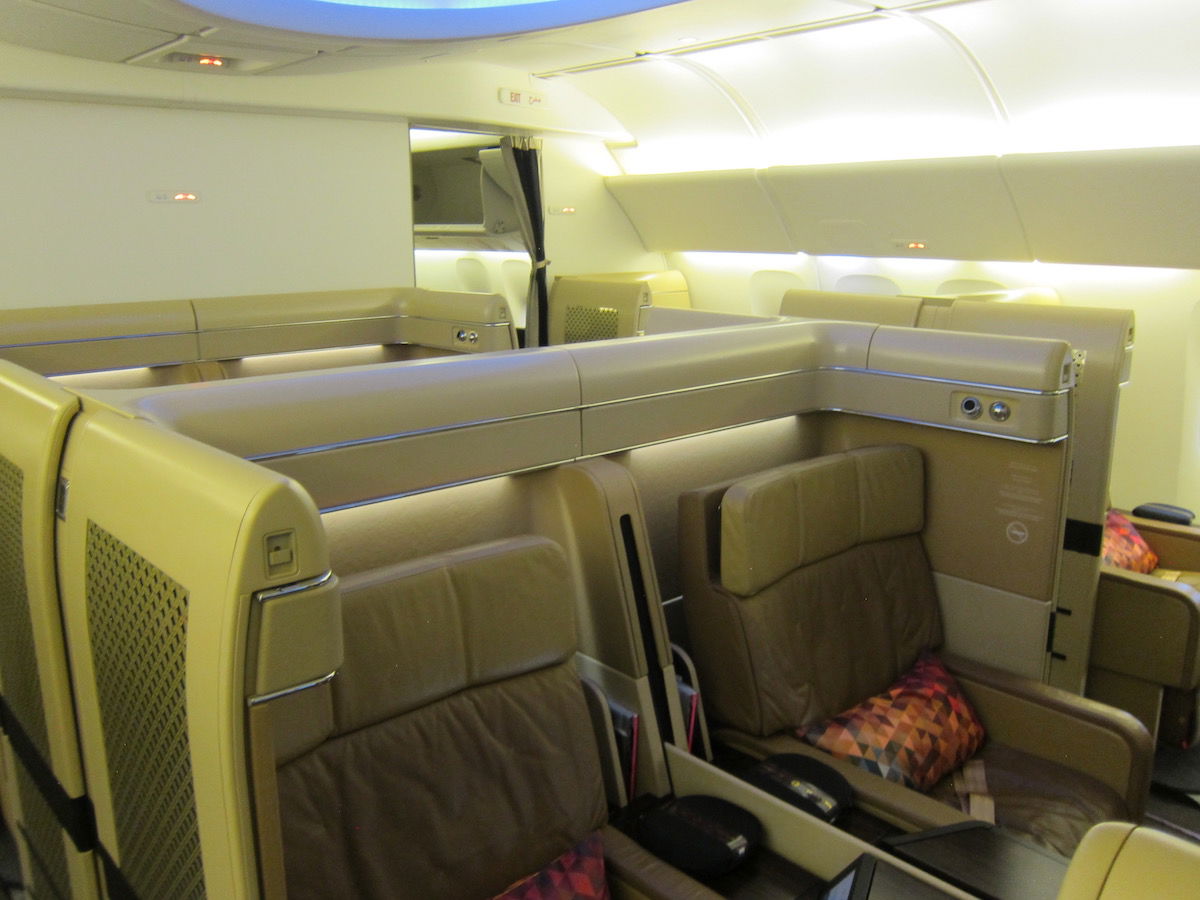 What to expect from Air India's A350 interiors
Air India's upcoming Airbus A350-900s will feature a much improved passenger experience, though they won't have Air India's new signature interiors. Instead, Air India is inheriting the Aeroflot interiors that were planned for these aircraft initially, with only minor changes being made to the cabin finishes, to reflect Air India's branding.
These planes will feature 316 seats, including 28 business class seats, 24 premium economy seats, and 264 economy seat. I recently flew a Turkish Airlines Airbus A350-900 that was also initially intended for Aeroflot, which gives you a sense of what to expect.
In business class, these planes feature the Collins Aerospace Horizon product, which is a staggered 1-2-1 configuration, with direct aisle access and doors at each seat. I rank this as being among the world's best business class seats.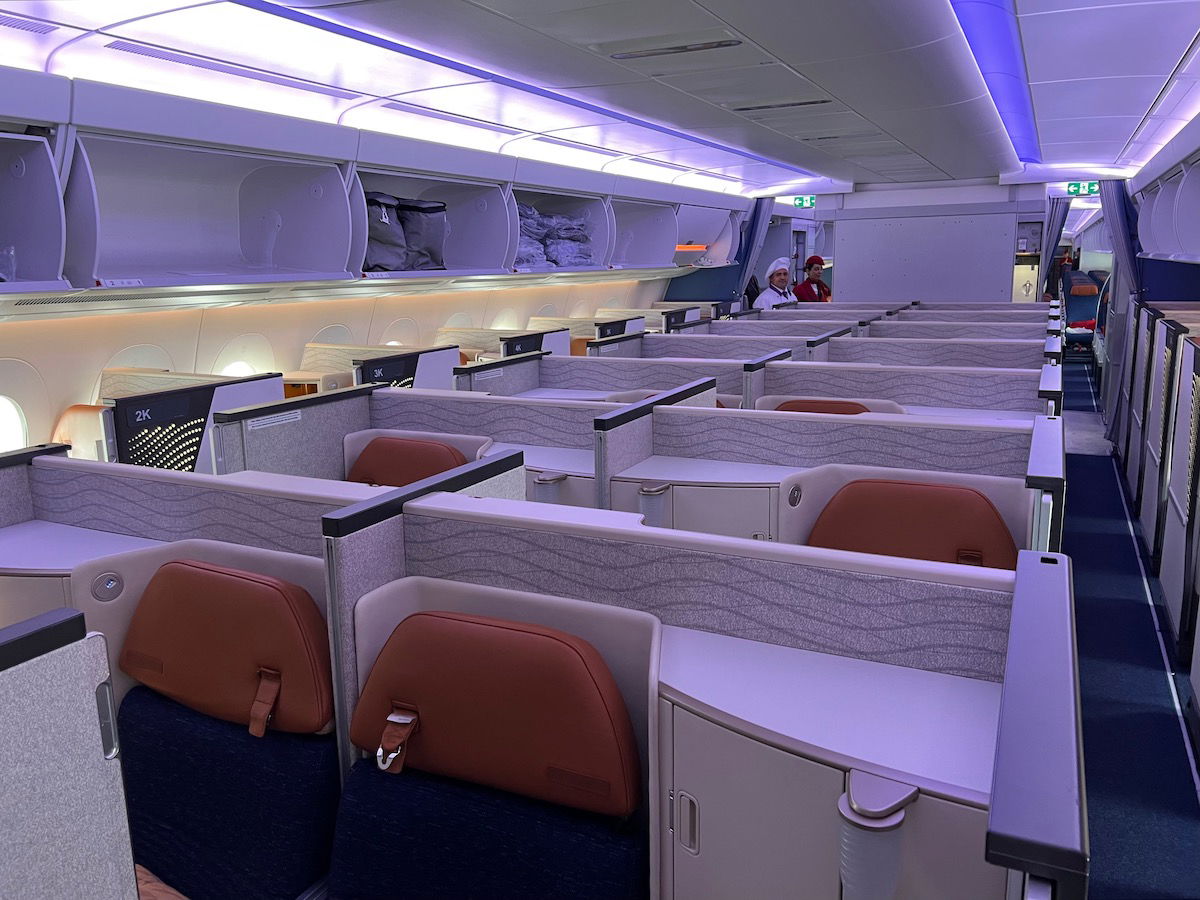 Meanwhile in premium economy, seats are in a 2-4-2 configuration.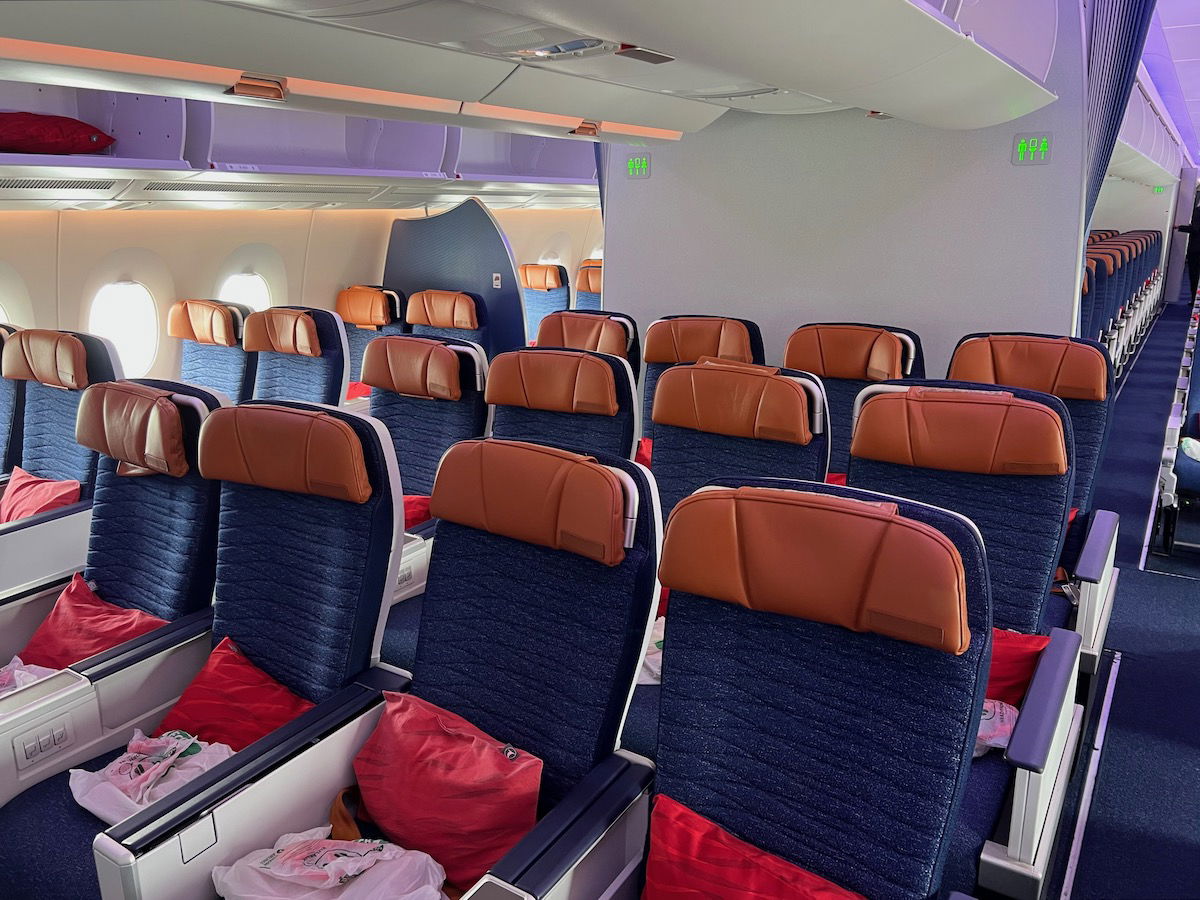 As you'd expect, economy is in a 3-3-3 configuration, which is standard for the jet.
As a reminder, below is what Air India's new business class will look like once the airline starts taking delivery of jets that weren't intended for other airlines.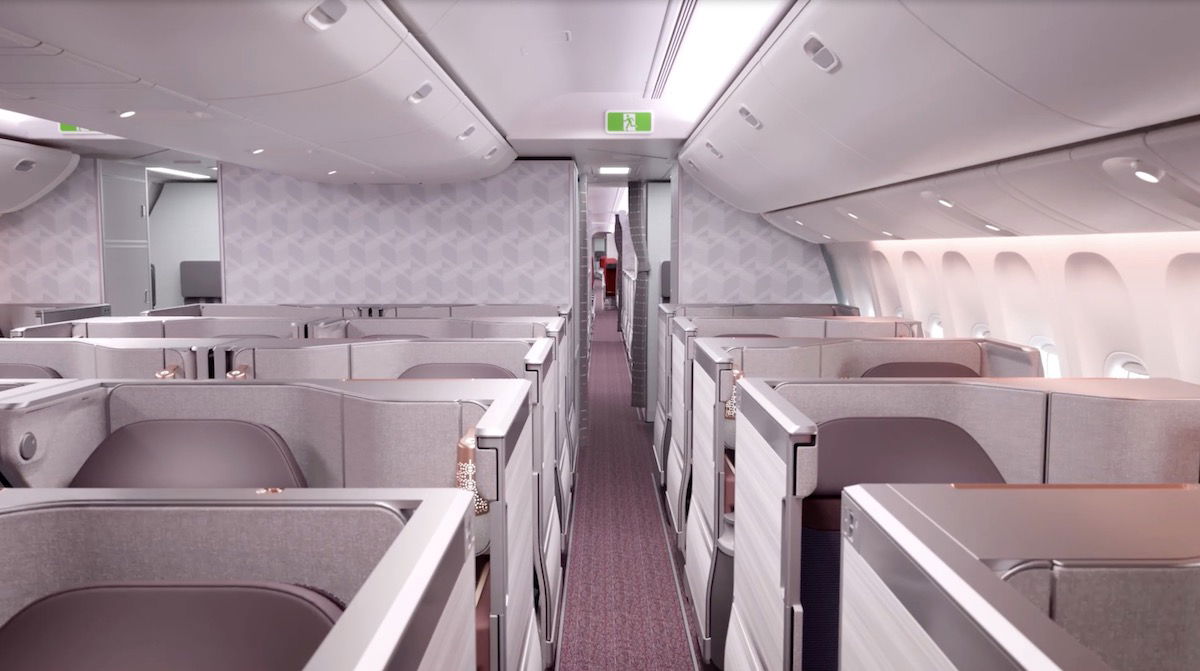 Bottom line
Air India is expected to take delivery of six Airbus A350-900s between December 2023 and March 2024. This is an exciting development for the airline, as these will be the first newly delivered wide body jets for the carrier in several years.
These planes were initially intended for Aeroflot, so Air India will be inheriting those interiors. That's ultimately good news, as this is a solid product. However, we'll have to wait until later in 2024 to see a jet with Air India's custom interiors.
What do you make of Air India's upcoming Airbus A350 order?