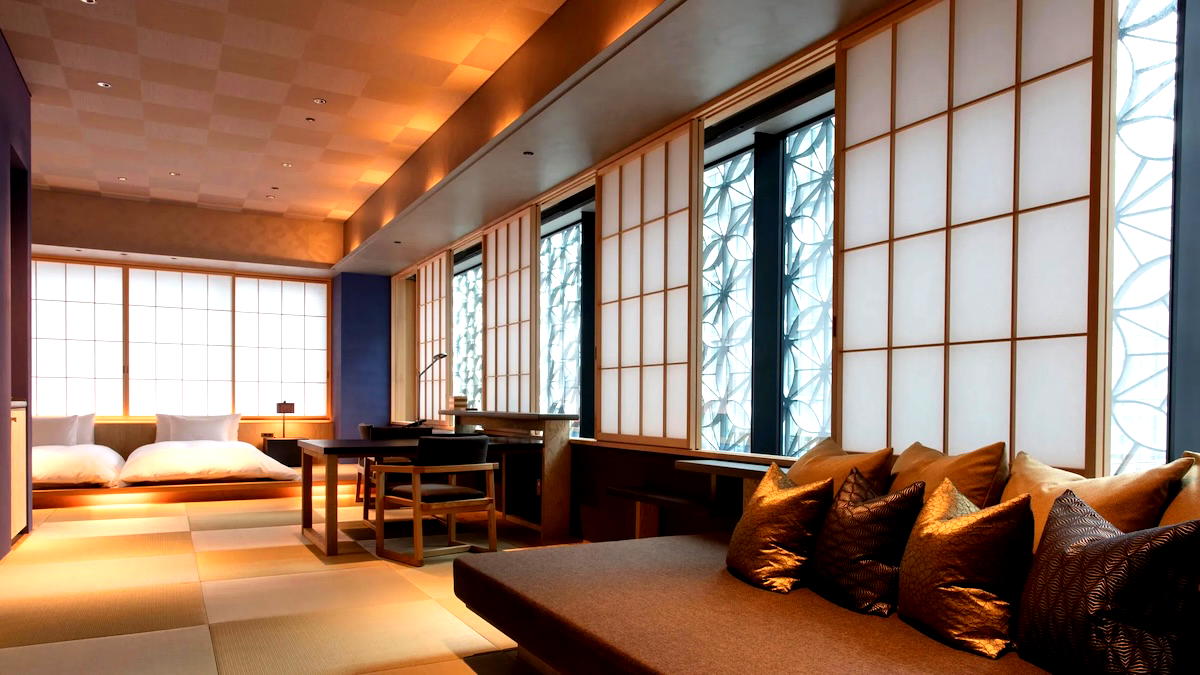 On November 9, 2023, Hilton published an ad in the Japanese market, for its luxury Conrad brand. The ad was pulled less than a week later, after backlash, as reported by Unseen Japan. I'm just so puzzled as to how this ad got approved, and/or Hilton thought this ad would go over well?
Conrad attacks ryokans in ad campaign
A 30-second ad intended to promote the Conrad brand debuted in Japan recently, and it attempted to contrast the experience of staying at a traditional Japanese ryokan, and staying at a Conrad hotel.
For those not familiar with ryokans, they're traditional Japanese inns. Think of them as being like bed & breakfasts. It's a totally different experience than staying at a western hotel group, for better and worse. Ryokans often don't have gyms, and often have specific schedules they follow, with limited flexibility.
However, as many view it, that's part of the charm, and it's intended to be a lot more authentic and less transactional than your typical hotel experience.
Anyway, in the Conrad ad, a couple can be seen checking into a ryokan, where the employee basically talks their ears off, explaining the hotel's specific guidelines:
"Bath time is between 5AM and 11PM. We will bring dinner to your room at 6PM. Please finish eating by 9PM. Breakfast is between 7AM and 10AM. The last order is at 9:30AM. It gets really busy around 8AM. Checkout is at 10AM."
At that point a narrator jumps in, and says:
"When you can't lay back at all despite being on a holiday you've looked forward to…"
That's then contrasted to the couple staying at a Conrad property, where they're seen enjoying the lobby area, and a staff member says:
"My dear guests, if you prefer to relax longer, we can change your dinner reservation to a later time."
You can see the ad for yourself below.
How did Hilton think this ad was a good idea?
After backlash, Hilton pulled the ad, and explained that the company "had no intentions to degrade anybody or give off negative impressions." Look, I'm not Japanese, and I don't even speak the language, but even I could tell you that this ad isn't doing a good job reading the room. Not only does it seem tone-deaf, but it doesn't even make sense.
For one, while it's common in the United States for companies to advertise in a comparative way that puts down the competition, that's considered to be in bad taste in Japan. Yet that's literally the entire basis of this ad.
Second of all, the examples provided oddly don't actually make the point of how rigid a ryokan might be. Breakfast from 7AM until 10AM, with crowding at 8AM? That sounds like any Hilton property, and isn't ryokan specific.
Third of all, I find it strange how this ad is specific to Conrad. Conrad only has two properties in Japan, in Osaka and Tokyo, so that's not exactly a huge portfolio. While there are of course ryokans in major Japanese cities, they're more popular outside of major cities, where Conrad doesn't even have a presence.
One has to wonder how exactly this ad came to be. Did a US ad agency with no understanding of Japanese culture come up with this concept, and request that it just be translated? Or did an edge Japanese ad agency actually think this would land?
Bottom line
Hilton recently published an ad campaign in Japan for its Conrad brand, intended specifically to put down the ryokan experience, and promote the Conrad experience. This kind of advertising doesn't really happen in Japan, and even if it did, this campaign doesn't really make the point it's trying to make. I can't help but wonder what the backstory was here…
What do you make of this Hilton ryokan ad?